Stumped for ideas on new places to eat or exciting deals to take advantage of? Well, we're here to save the day and make it easy for you. Here is a breakdown of Hong Kong's trending dining spots this August to keep your restaurant index fresh and new.
Mercedes Me
(See featured image above)
This might be the last kind of concept we'd ever think possible but, yes, luxury cars and food can combine perfectly together and this lifestyle spot is evidence of this. At the helm of Mercedes Me is Group Executive Chef Russell Doctrove and Head Chef Joaquin Elizondo. They are an exceptional culinary team who serve modern, elegant and eclectic dishes designed for tasting and sharing within the casual setting.
The new Mercedes me Store introduces an innovative retail concept, 'boutique inside store'. Taking inspiration from a modern wardrobe, luxury sports-wear, leather-goods, accessories, homewares, gifts from both Mercedes-Benz Collections and local exclusives will be included in the boutique area. The Mercedes me Store will not only continue to address car enthusiasts but also lifestyle dining. It's a win-win for both mum and dad or even laid-back romantic dates. The Mercedes me Store will offer all-day dining for guests, from breakfast through late night dinner and drinks. They also have a great brunch menu that has just launched, available both Saturdays and Sundays.
Mercedes Me G/F, Manning House, 48 Queen's Road Central, +852 2598 7080, www.mercedes-benz.com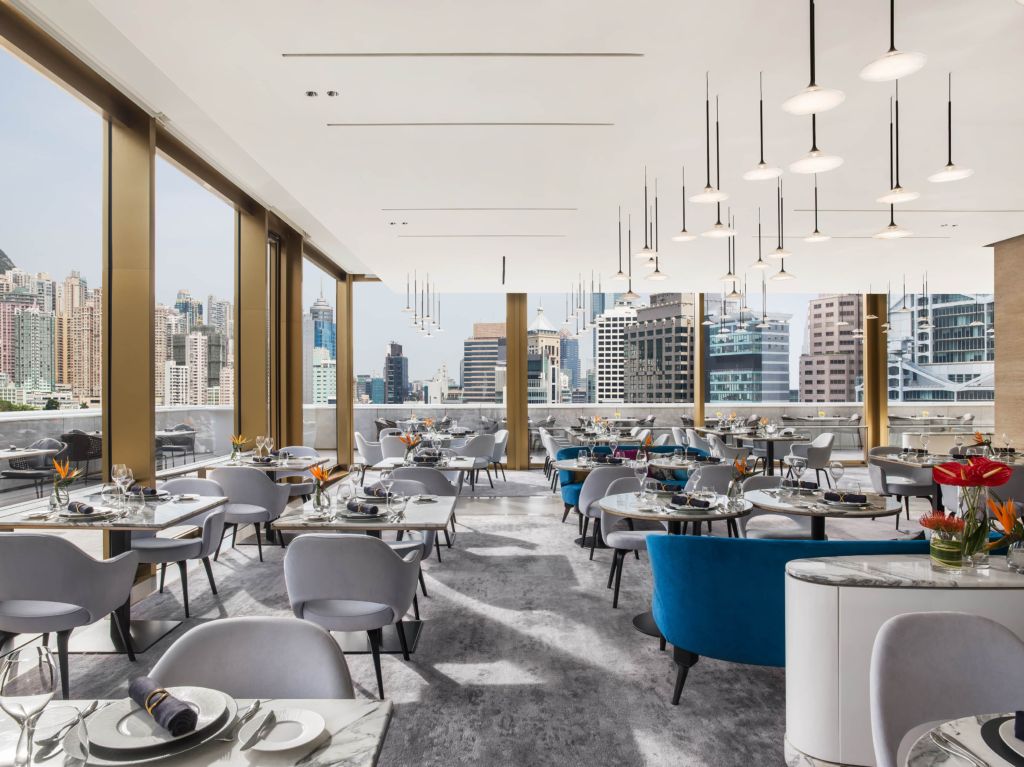 Popinjays, The Murray
One of the most exciting openings this year is at The Murray, Hong Kong, where the launch of Popinjays was another stellar success for the hotel. With a sophisticated rooftop dining and bar concept, it's definitely the place to be throughout the day and late into the evening. Dotted with inviting lounges and comfortable couches, the outdoor terrace provides the perfect vantage point to appreciate these Instagram-worthy views. Indulge in a world-class selection of classic cocktails, bespoke creations, and specialty spirits. Guests can also choose from a variety of bar snacks.
Chef Didier Quennouelle brings his 25 years' of experience to the Popinjays kitchen and delivers a modern European-inspired menu. Inspired by the traditions of French gastronomy, the master chef will interpret classic dishes with his signature creative flair lending a distinctive Gallic influence. From Monday to Thursday, guests can choose from a four or six-course seasonal degustation menu that will change weekly. A curated selection of vintage champagnes and wines will complement the dining experience.
Popinjays The Murray Hong Kong 22 Cotton Tree Dr, Central, Hong Kong, +852 3141 8888, www.marcopolohotels.com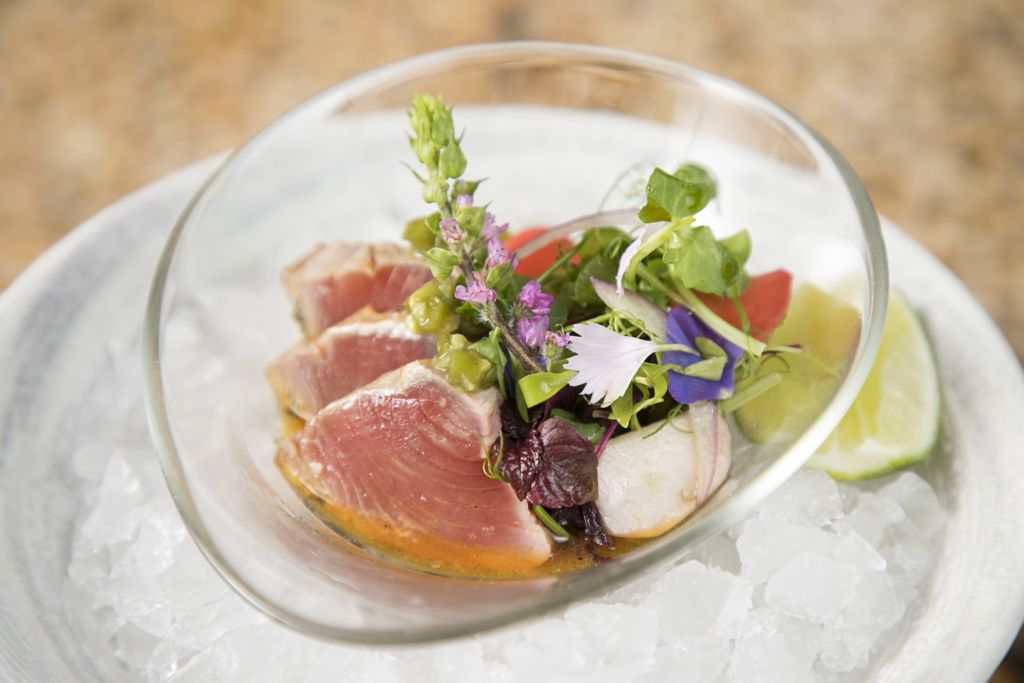 Zuma
Zuma is definitely the best place to eat sushi. The internationally renowned restaurant with franchises all over the world has a celebrity following that has made it extremely popular. In Hong Kong, it's no different as it celebrates a decade leading the restaurant scene.
As it undergoes renovations, Zuma Hong Kong will be open on the 6th floor where restaurant and bar guests can enjoy Zuma's a la carte menu which, through the summer, will celebrate signature and seasonal dishes, as well as favorite cocktails from the award-winning bar team. Zuma's weekend Baikingu Brunch and Saturday night Yashoku will continue to make Zuma the place to be in Hong Kong. The Kuebiko Lunch menu priced at HKD $380 plus 10% service charge will be available every weekday. Take a peek at the summer a la carte menu for tempting seasonal dishes to try this month. We love the spicy fried tofu, avocado and Japanese herbs priced at HKD $140.
Zuma Level 5 and 6 Landmark Atrium, 15 Queen's Road Central, Central, +852 3657 6388, www.zumarestaurant.com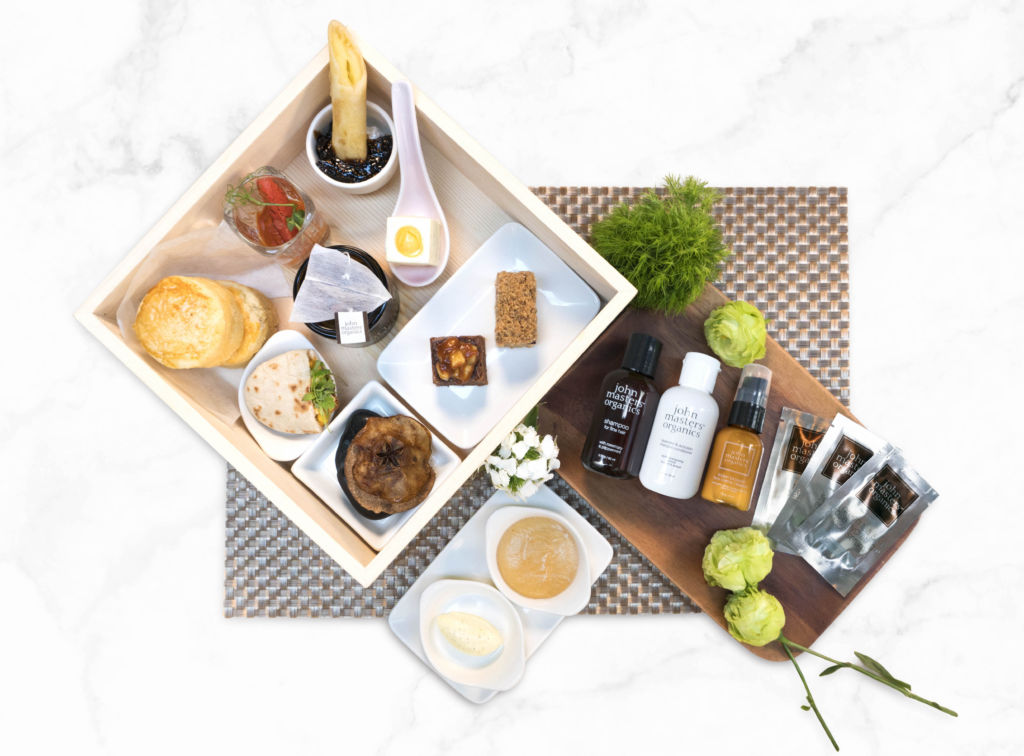 John Masters Organics and Maison ES are #GoingOrganic Together
John Masters Organics, a pioneering luxury organic beauty brand, and Maison ES, one of the first and most successful modern European restaurants housed in the heart of Starstreet Precinct in Wanchai, are #GoingOrganic together this summer with a 'Fruitful Living Tea Set'.
Indulge in the most healthy afternoon tea set inspired by John Masters Organics hero product, Vitamin C Anti-Aging Face Serum, and many other edible organic ingredients used in their products. Maison ES Founder, Esther Sham has designed an organic afternoon tea set with both savories and sweets items that includes grilled grapefruit with romesco; melting brie spring roll with balsamic & fig confiture; spicy mayo mango, tofu and quinoa pita pocket and a lot more. Go for a girl's only day out and experience this stylish activity. It's available from June 16 to September 16, every Saturday and Sunday from 3:00pm to 5:00pm. It is priced at HKD $250 for one person or HKD $488 for two persons including coffee or tea with refills.
John Masters Organics is available online and ships to Macau www.johnmasters.com.hk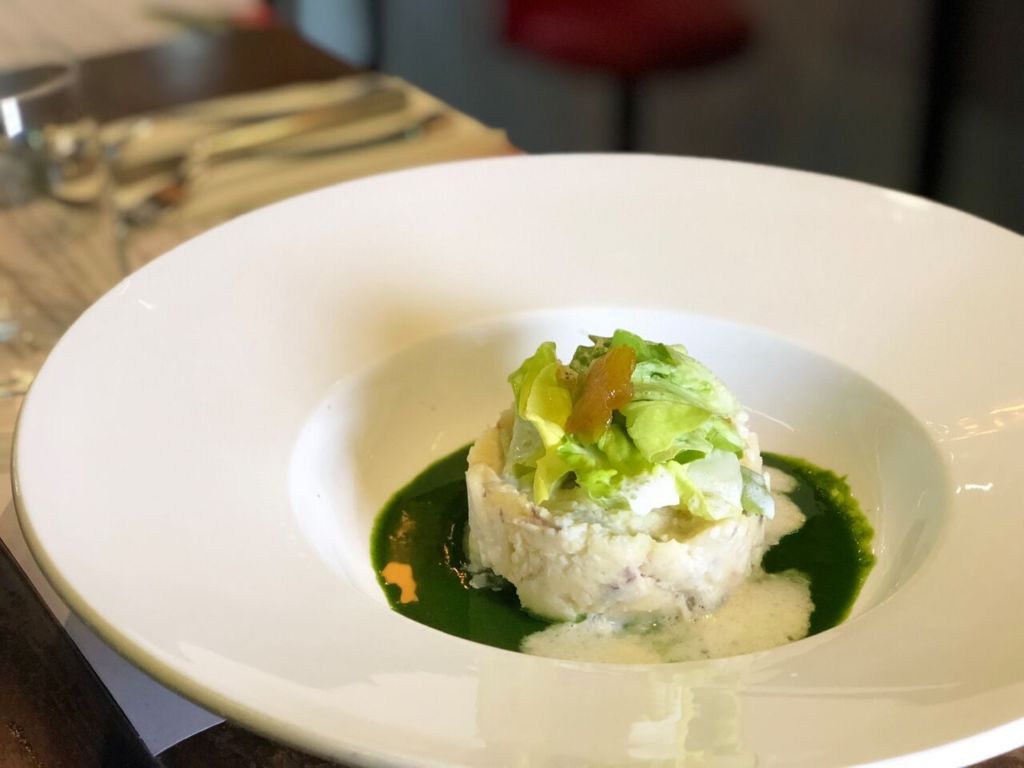 A.O.C.
You can still say Bon Jour to summer at A.O.C. Head to the cozy French restaurant for some refreshing mussels and fresh slices of bread and pastries. From stuffed tomato and chicken confit to the very French brandade de morue and vegetarian option French pesto spaghetti, the mesmerizing menu is served Tuesdays to Sundays till the end of August. Chef Stéphane will also be serving outstanding French pastries and desserts, all made from scratch every day. Grab a slice for only HKD $48. The venue serves lunch and dinner till late with a relaxed ambiance perfect chilling with friends.
A.O.C. 15 McGregor St, Wan Chai, Hong Kong, +852 2479 6833, visit their Facebook Page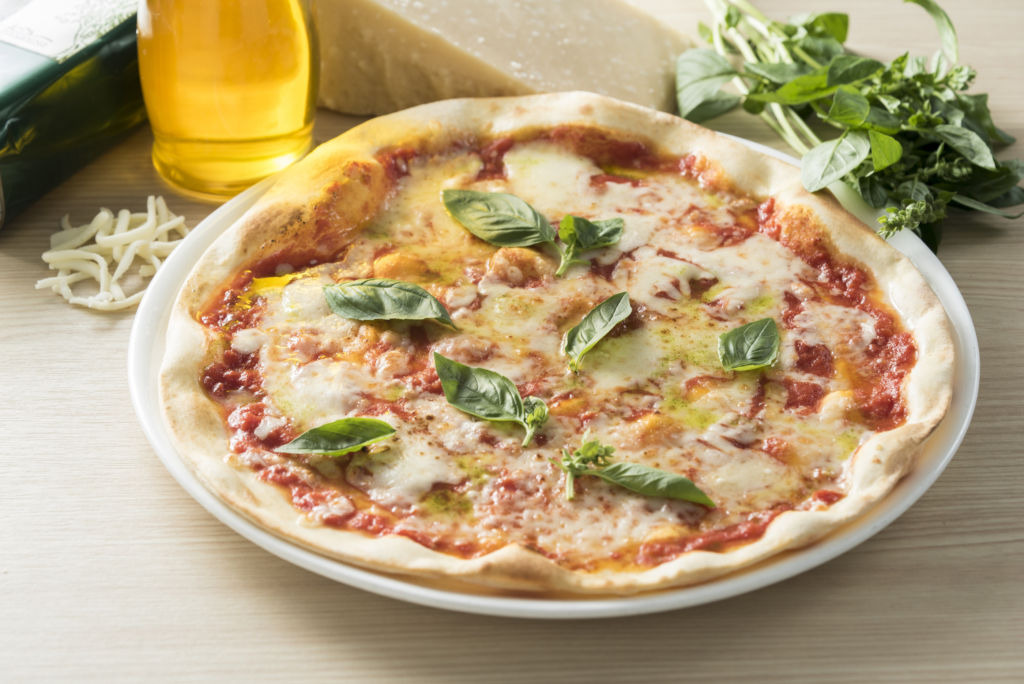 PAPI
Take a gastronomic trip to Italy at PAPI. The family favorite Italian restaurant is celebrating summer with new delicious dishes ranging from casual Cicchetti to their signature Roman pizzas, pasta and, of course, desserts.
Head to the Fashion Walk in Causeway Bay and try the two new pizzas, cooked in PAPI's signature Roman style. We love the creative Sicilian white shrimp with green pea and garlic chips (HKD $168) and the all-time winner Pizza Margherita (HKD $138) made with tomato, mozzarella cheese, and basil leaves. Made of the freshest ingredients, these feature an ultra-thin crust that allows premium toppings to shine. They have recently launched their Truffles & Bubbles happy hour available Monday to Friday from 5pm-7pm, which is a steal at HKD $118 per person. We loved their crispy sandwich with black truffle and Parma ham, their Pizza al Tartufo Nero with black truffle and gorgonzola cheese and we couldn't stop eating their Truffle dusted fries. The work week just got a whole lot more interesting.
PAPI G/F, 8 Cleveland, Fashion Walk, Causeway Bay, Hong Kong, +852 2808 0820, www.papi-hk.com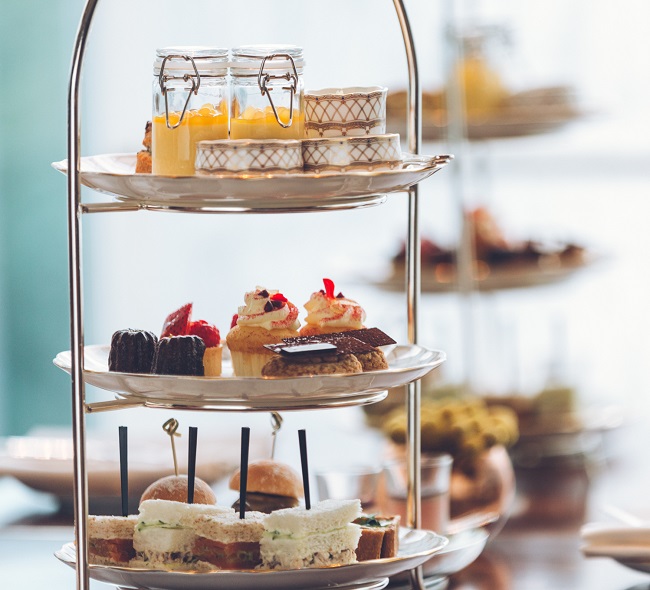 Grand Hyatt Hong Kong
Go all out for the ultimate treat this summer at Grand Hyatt Hong Kong. Book the spa and afternoon tea treat for yourself or with a friend and reboot from the chaos of work and city life without the long travel haul. Start with a Plateau massage, then a radiance facial treatment and finally a delightful afternoon tea set for one at Tiffin and a Plateau day pass. One of the highlights of the Tiffin afternoon tea set is their selection of ice creams available. Six flavors that have been submitted by the public and selected to feature on their summer ice cream menu. We love their mango sticky rice and salted egg yolk flavors- don't knock it until you try it, you will be surprised. You'll feel renewed and reenergized after a pampering day and delicious afternoon tea. It is available all throughout August until December 20, 2018. Please call the hotel to confirm pricing and availability.
Grand Hyatt Hong Kong 1 Harbour Rd, Wan Chai, Hong Kong, +852 2588 1234, www.hongkong.grand.hyatt.com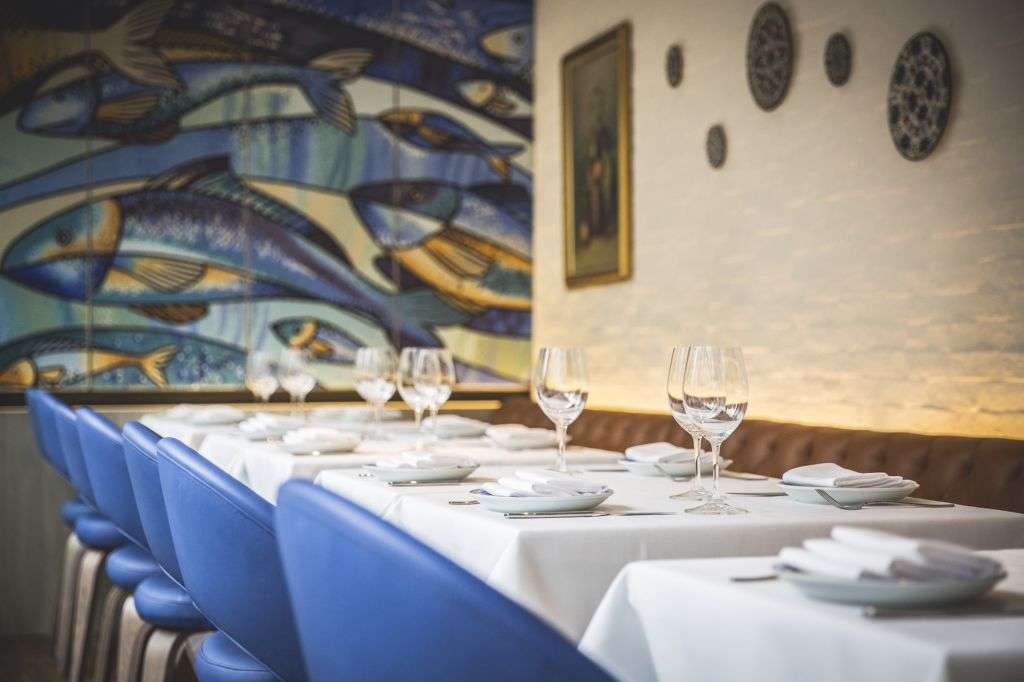 Inspired by five of Portugal's former colonies and two of its overseas provinces, Casa Lisboa will feature a seven-course 'Taste of Lusitania' menu priced at HKD $580 per head, including a welcome cocktail. The special set menu blends the essence of Portuguese cuisine with the restaurant's ethos in cooking.
Casa Lisboa will highlight regional dishes that are rarely found here in Hong Kong so make sure not to miss these exclusive dishes. Macau's famous pork buns are a highlight alongside the Black Iberico pork from Portugal. Their swordfish tartare, roasted Piri Piri Quail and Brazilian fish stew 'Moqueca' are dishes that will delight with interesting mix of ingrediants and flavours. It has been so well received they have extended the promotion to August 31st every Monday to Thursday during dinner hours only. Don't miss out.
Casa Lisboa Gastronomia Portuguesa 2F, Parekh House, 63 Wyndham Street, Central, +852 2905 1168, www.casalisboa.com.hk
Share
Tags
Related Posts