We're blessed to live in a beautiful city that offers abundant options when it comes to wellness. If you fancy a summer treat which in all honesty we think should be mandatory, invest some time into your mind and body. The hot and sometimes erratic weather could create more stress on top of our daily stressors. We've come up with this list of beauty and wellness solutions to incorporate into your self-care routine to make you the top priority this August!
Subtle Energies Facial at Four Seasons Hotel Hong Kong
(Featured image above)
We've just recently discovered Subtle Energies and we're absolutely glad about it. The brand creates result-based aromatherapy, natural skincare and wellness solutions founded on authentic Ayurveda principles which are amazing in every way. The unique skincare and body treatment collection has the ability to correct imbalances in the body system, develop a resilient immune system and calm emotions, enhancing vitality in a holistic approach to well-being. While we completely adore the brand, we've also discovered a pampering facial featuring products of subtle energies at Four Seasons Hotel Hong Kong. The treatment left us feeling rejuvenated and completely ready to take on the rest of the month or until our next facial!
Four Seasons Hotel Hong Kong Finance St, Central, Hong Kong, +852 3196 8888, www.fourseasons.com/hongkong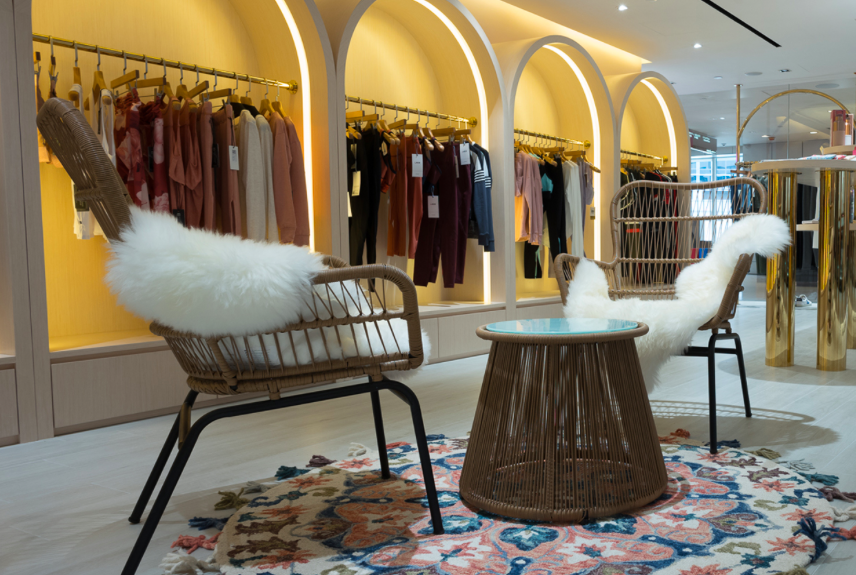 Caelum Greene at The Landmark
Looking for an eco-friendly brand for all your fashion needs? Caelum Greene opens its doors at their flagship store at The Landmark. The multi-brand athleisure, activewear, and lifestyle fashion concept have been carefully designed for the modern-day mindful consumer. Whether you're looking for activewear, fashion, fitness gear, accessories, beauty or home goods, you'll find it at this shopping spot. Focusing on style and function, the brand also stands by a mission to promote mindfulness and encourage a cultural shift towards sustainable living by carrying a range of products that are sustainable and socially responsible.
Caelum Green 3/F, The Atrium, Landmark Hong Kong, +852 5530 2524, www.landmark.hk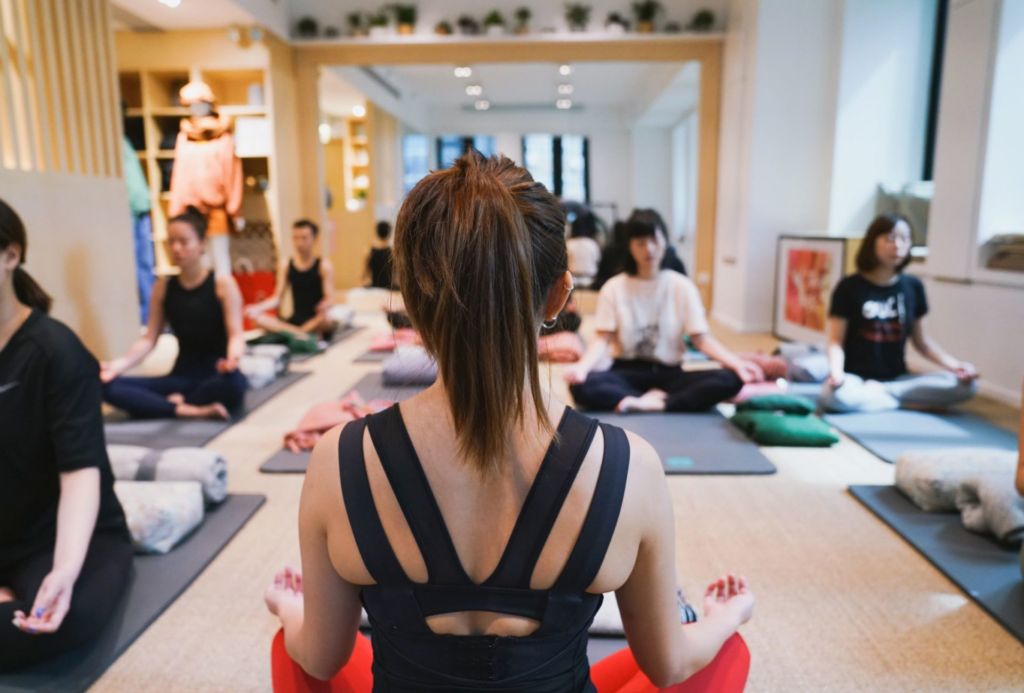 Enhale Meditation Studio
Discover the art of meditation at Enhale Meditation Studio. Located at Lan Kwai Fong, it's time to feel great about yourself and focus on your mind and body. Self-love is truly important and you'll find it here through traditional techniques for modern living. Enhale signature meditation classes range from 30 to 90 minutes and are always open to all levels. The diverse pool of coaches come from all backgrounds and traditions who are helpful in finding your pace in meditation. If you want to sleep better, manage stress well or concentrate on improving your life in general, it all starts with one step here.
Enhale Meditation Studio 14th Floor, The Plaza, 21 D'Aguilar St, Lan Kwai Fong, Central, Hong Kong, +852 9385 8389, www.facebook.com/enhalems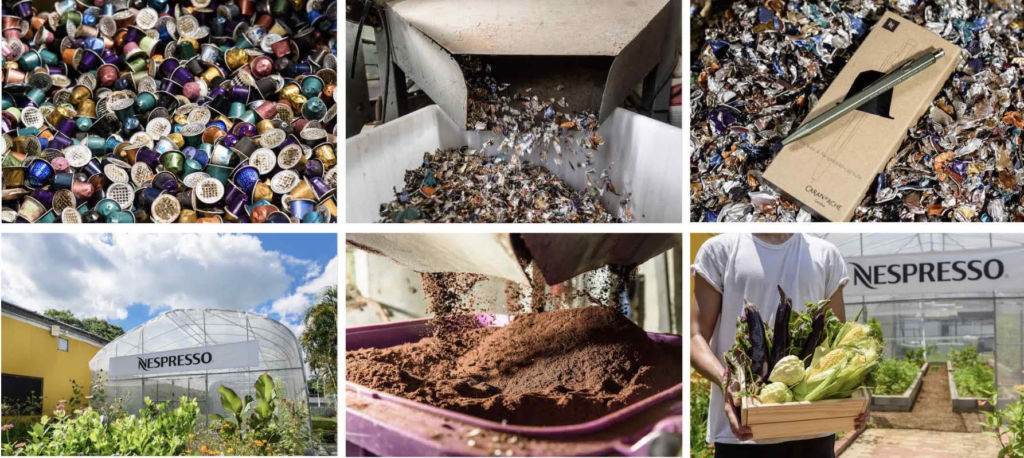 Nespresso
Nespresso Hong Kong launches its first sustainability pop-up at Elements mall from August 2 to 11. The exhibition will be dedicated to advocating the recycling and sustainability messages to Club Members and the public. Designed with three zones, the pop-up showcases the AAA Sustainable Quality Programme, the recycled aluminium and the recycled coffee grounds repurposed as compost for growing vegetables. Visitors young and old can also learn about the capsule recycling journey and Nespresso's sustainability efforts from bean to cup through workshops at the pop-up, including coffee appreciation, organic planting and aluminium accessories crafting. This is a great opportunity to orient the youth and residents of Hong Kong in continuing efforts to champion the environment. Take a step towards sustainability and check out this event, especially if you love coffee and the environment!
Nespresso www.nespresso.com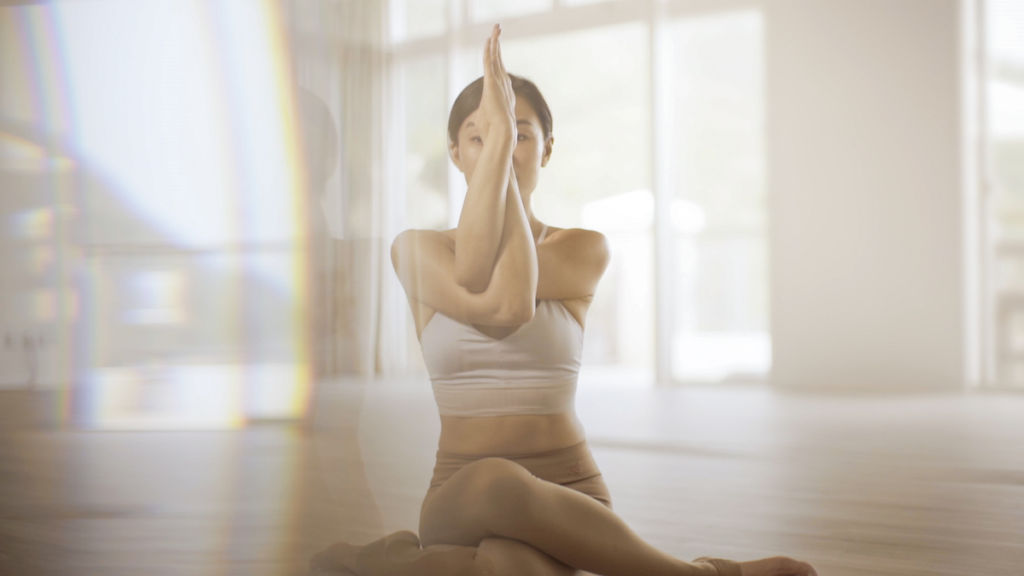 Fivelements Habitat
Fivelements Habitat officially opened last July bringing the Hong Kong wellness community together and create exciting fresh alternatives for growing health enthusiasts. The company is focused on catering to urban residents and corporates who live highly demanding lifestyles and are seeking greater balance, stress reduction and authentic, personalized wellness experiences. The intent is to create a home or 'habitat' for the growing 'urban wellness tribe' and cultivate it as the second most important place for urban dwellers, creating a bridge between their first, being their residence, and the third–their workplace.
The diverse schedule offers up to 20 Sacred Arts classes per day, including Anti-Gravity Aerial Yoga, Tea Ceremonies, Barre, Mat Pilates, Core Focused Training, 5 Rhythms Dance, Mindful Wing Chun, Taichi, Mantra Meditation, Mandala Movement, Gong Relaxation, Japanese Flower Arrangement, and many more. Fivelements Habitat also offers Special Privilege Programmes for 12 months, 6 months and 3 months at HKD $1,188, HKD $1,388, and HKD $1,588 per month. There is a joining fee of HK$990. Invest in your body and wellness this year, it's not too late to make a change and value what matters most in life.
For more details, visit habitat.fivelements.com.
Fivelements Habitat 1, Matheson St,  Causeway Bay, Hong Kong, habitat.fivelements.com
---
 WATCH OUT FOR THIS EVENT

2019 Global Wellness Summit
One of the anticipated wellness events in the region is the Global Wellness Summit (GWS). The exclusive affair is an invitation-only international gathering that brings together leaders and visionaries to positively impact and shape the future of the dynamic USD $4.2 trillion global wellness economy. At each annual summit, delegates are challenged to look at the way business is done and to create new, collaborative models for the future. Make sure to mark these dates as early as now!
When: October 15–17, 2019
Where: Grand Hyatt Hong Kong
For more details, visit www.globalwellnesssummit.com
Tags