What's your favorite thing to do on a weekend? After a busy week of being on-the-go and quick bites, we love being able to sit down and enjoy a long, luxurious lunch accompanied by rounds of coffee and drinks. This April, we'll be celebrating Lent and Easter. And whether you're devout or not, it's the best time to reflect on your goals and priorities. Make memories by spending simple moments with people who truly matter in your life. One way of doing so is enjoying the best food and ambience in Hong Kong at these gorgeous dining spots!
Pierre at Mandarin Oriental, Hong Kong
(Featured image above)
In the sparkling city of Hong Kong, there's no shortage of fancy restaurants. Some are more decadent than others and Pierre at Mandarin Oriental, Hong Kong certainly ticks the ultimate list for fine dining. Take in the stunning view of the city from the 25th floor of the property and dine in true French chic style.
This month, the legendary chef Pierre Gagnaire returns to this two-Michelin-starred restaurant to present his 'Le Monde de Pierre Gagnaire' tasting menu from April 10 to 15. Embark on a culinary journey through the decades and experience prestigious dishes that have earned the talented chef numerous Michelin stars from around the globe. Showcasing their extraordinary talent with a seven-course menu, this unique opportunity will allow discerning diners a discovery of senses in the form of john dory rockfish soup with coulis de piquillos and effrayées herbs from 1984. Pierre Gagnaire's grand dessert will complete the journey where guests will have the chance to relish decadent sweet treats from his current restaurants including Sketch in London, his namesake Pierre Gagnaire in Tokyo, La Maison 1888 in Da Nang, Gaya in La Rochelle and the newly-opened Piero in Paris. The exceptional seven-course lunch and dinner menu is priced at HKD $1,988 per person plus 10% service charge.
Pierre Mandarin Oriental, Hong Kong, 5 Connaught Road, Central, +852 2522 0111, www.mandarinoriental.com/hong-kong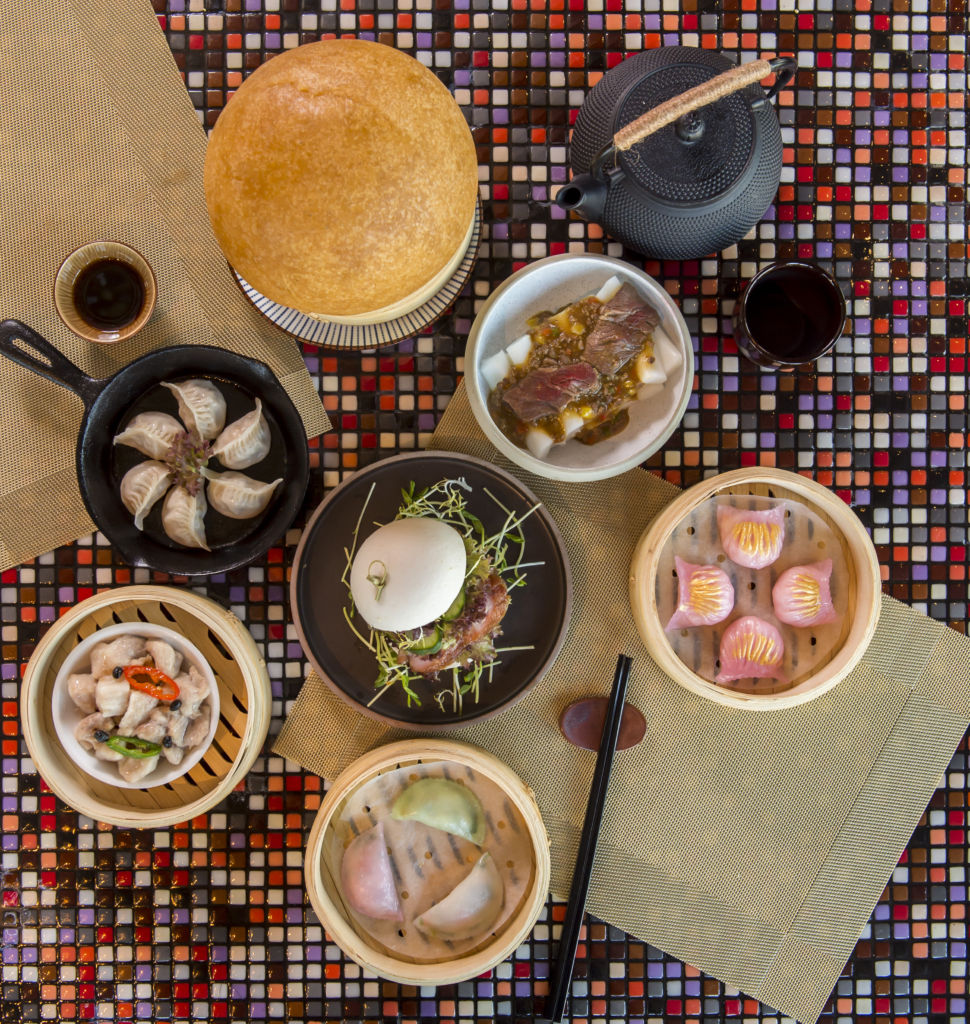 Redhouse
There's a lot to love about Redhouse. It is conveniently located on the 23rd floor of California Tower in Hong Kong's vibrant nightlife district but it also offers a relaxing and intimate dining experience. Redhouse's menu features a strong Chinese identity that is rooted in authenticity instead of traditionalism. And while we might commonly identify those two terms as equals, at Redhouse it takes a different meaning.
Redhouse takes particular pride in their signature roast favorites. The jewel of the a la carte menu, includes the Redhouse signature Peking duck priced at HKD $298 for regular, HKD $498 for a whole, HKD $598 for two -flavor, which is prepared using whole premium duck that is sliced tableside. We also suggest for you to sample the popular pink-tinted rose gold har gao for HKD $52, also available at sister restaurant SHÈ and the tricolor steamed dumplings with prawn, veggie and pine nuts for HKD $46. For those wanting to try something different, try their Double Boiled Fish Maw Nourishing Soup for HK $298 that's delicious and much more tasty than it sounds. Mains are aplenty and besides their signature Peking Duck, they Fragrant Three Cup Chicken in sizzling stone pot and poached wagyu beef slices in chili oil are definitely crowd pleasers. Shout out to their cool decor with the room lined with gorgeous Chinese wine vases and a DJ playing great tunes. 
Redhouse Restaurant 23/F, California Tower, 32 D'aguilar Street, Central, Hong Kong, +852 2344 2366, www.gaiagroup.com.hk/restaurant/redhouse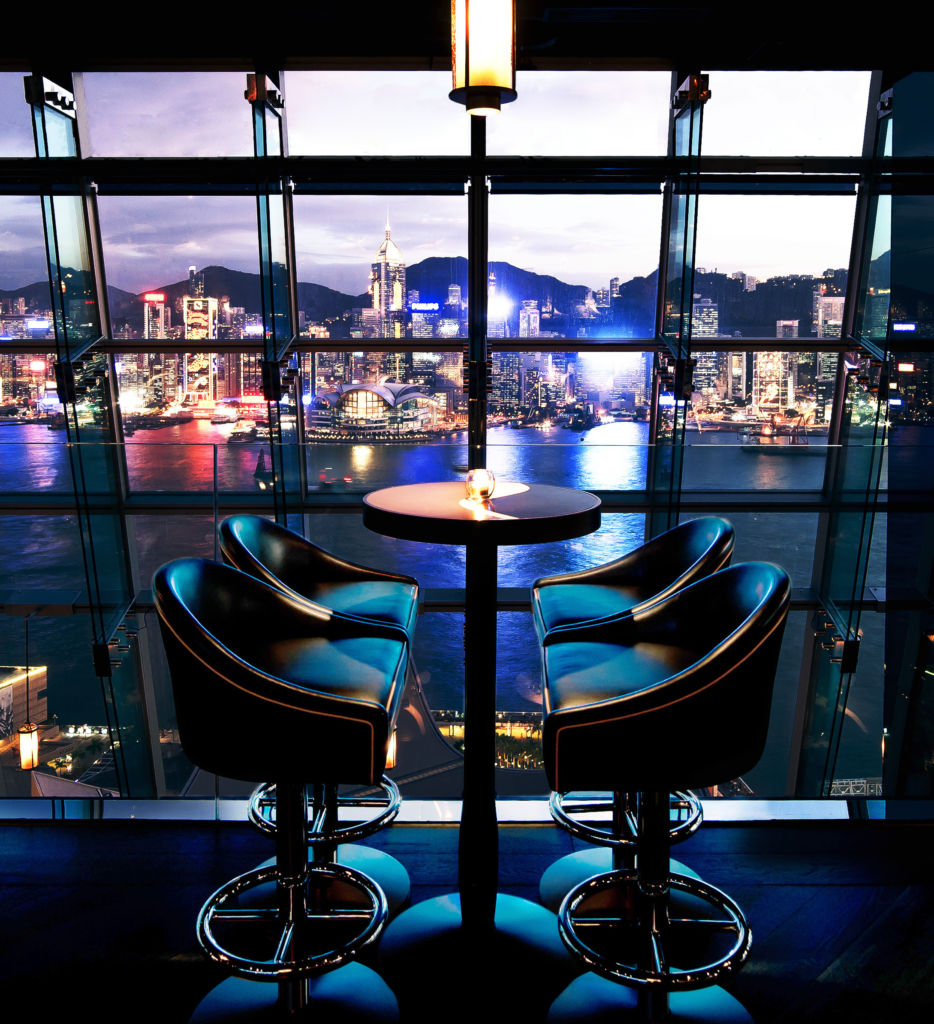 Aqua Spirit
Hong Kong is always abuzz but if you're looking for a place to chill while contemplating the Japanese sakura season, head to Aqua at One Peking. The special omakase dinner features unique brunch dishes and limited edition spring garden installation, until April 18.
Dine in a bespoke seven course Sakura Omakase dinner menu including corn tempura and sakura flower with sea urchin and bamboo shoots and seared scallop with red pepper and cherry mousse crafted by Aqua's expert Japanese chefs. Whilst the Italian kitchen presents Fassona beef carpaccio with pickled cherries and homemade ricotta ravioli with cherry emulsion, priced at HKD $1,188 per person with optional sake pairing for HKD $488. The menu is served amongst the delicate pastel pink displays of cherry blossom throughout the restaurant which also extends through to the upstairs Aqua Spirit bar.
Aqua Spirit 1 Peking Road Shopping Arcade, Tsim Sha Tsui, Hong Kong, +852 3427 2288, www.aqua.com.hk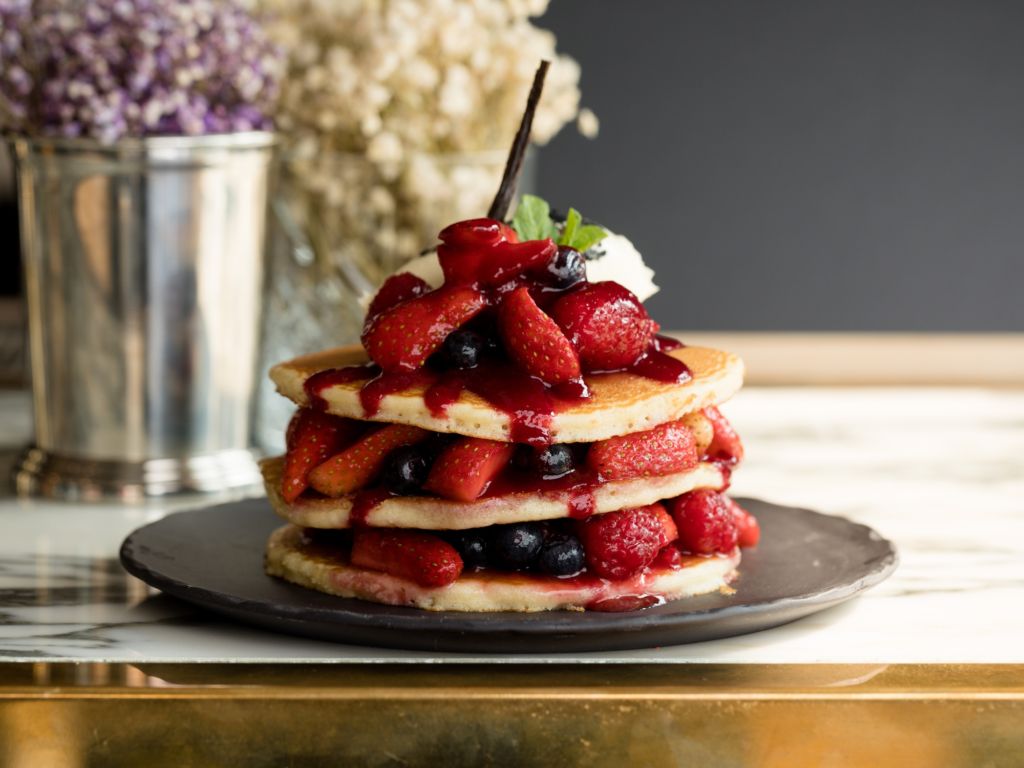 Gordon Ramsay's Bread Street Kitchen & Bar
Looking for a cozy place to dine with friends in town? Bread Street Kitchen & Bar is now open at Peak Galleria. Situated in one of the city's most loved tourist spots and local retreats, Gordon Ramsay's world-renowned restaurant caters to international visitors and local visitors looking to dine at the top of the town.
The fuss-free yet taste menu features signature and new additions including flatbreads, the perfect choice for friends or couples looking to share a light lunch. Sample favorites such as the vegetarian-friendly pesto and spinach flatbread topped with a cheesy mix of parmesan, mozzarella, and feta. If you're a meat lover, don't leave without trying the Guanciale flatbread, coated with a mix of sautéed onion, taleggio cheese, and pesto. One of the dishes that surprise diners is the deliciously seasoned smoked steak tartare, paired with crispy home-made tacos. No matter what your choice, these comfort food choices are great for a long leisurely lunch or dinner.
Gordon Ramsay's Bread Street Kitchen & Bar Shop G02, G/F, Peak Galleria, 118 Peak Road, Hong Kong, +852 2350 3888, www.facebook.com/BSKHongKong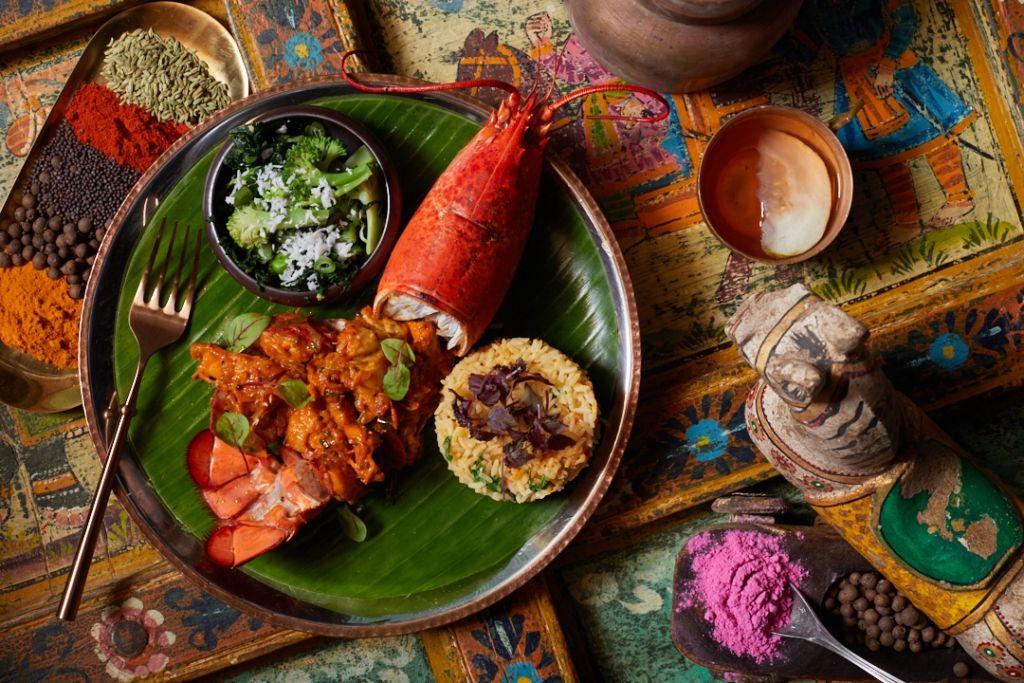 Chaiwala
A foodie gem on Wyndham street, if you haven't been to Chaiwala, here's another reason to try it this month. Chaiwala is offering a family-friendly 'Holi Brunch' every weekend and on public holidays from 12:00pm to 2:30pm at HKD $298 per adult and HKD $128 per child. The restaurant consists of three distinct spaces for diners of all kinds to enjoy. From the Chai Bar, Kitchen and Dining Hall, there is a sense of intrigue and creative energy that flows through the spaces. The menu spans the breadth and depth of India and there are choices galore to partake!
Chaiwala Basement 43-55 Wyndham Street, Central, Hong Kong, +852 2362 8988, www.chaiwala.hk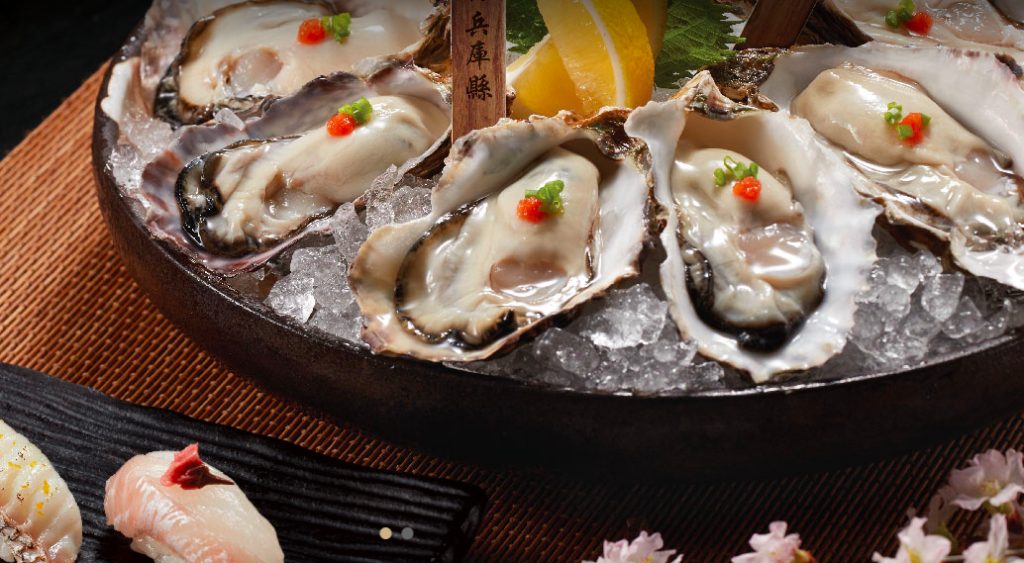 sen-ryo 
The spring season calls for a visit to sen-ryo. Indulge in traditional Japanese desserts and premium sake while thinking of beautiful cherry blossoms. sen-ryo's ethos on quality over quantity will see your table served with only premium seasonal ingredients. The alluring Cherry Blossom Sea Bream, also known as the 'King of Fish', will be headlining a special menu alongside fresh oysters from Kansai Hyogo Prefecture and Hokkaido.
The skilled kitchen staff utilizes different culinary methods to accompany various ingredients. This menu combines the best of both worlds and elevates the dining experience with seasonal elements. Such meticulous delicacies will surely take diners on an unforgettable and sensational journey. The Spring Menu is available at all sen-ryo outlets starting from March 14 to early May so make sure to come and sample these amazing delicacies.
sen-ryo Shop 1304-1305, 13/F, Hysan Place, 500 Hennessy Road, Causeway Bay, Hong Kong, +852  3543 1128, www.sen-ryo.vom.hk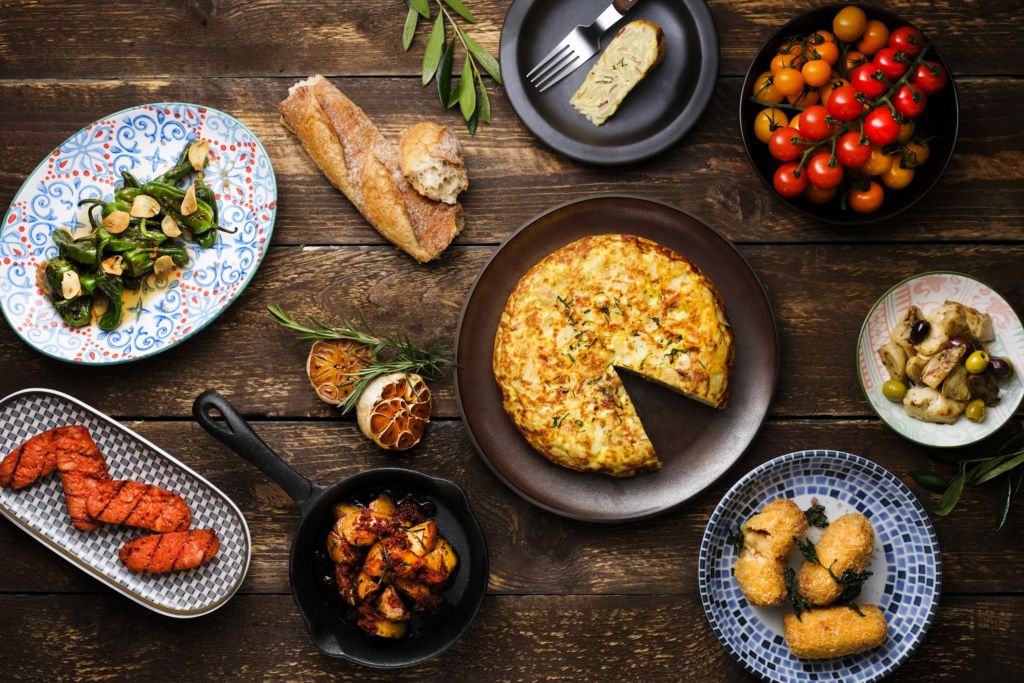 Big Bay Café
Say "Hola!" to sensational Spanish food at Big Bay Cafe. Executive Chef Matthew Woolford is welcoming spring with a Spanish flavored buffet featuring the Iberico pork, chorizo sausage, manchego 12-month cheese, gambas al ajillo, and traditional Spanish seafood paella. There are more than 200 sumptuous food choices to choose from so do not miss this cured and spiced Spanish food adventure at Big Bay Café! During Saturday dinners and brunch hours on Sundays, the Spanish ham will be cut and served in front of diners at the live station, while the Chef will also cook paella live at the outdoor area of Big Bay Café to present a visual, aromatic and tasty feast. The buffet is priced at HKD $638 per adult from Monday to Thursday and HKD $688 from Friday to Sunday.
Big Bay Café 3/F, Kerry Hotel, 38 Hung Luen Rd, Hong Kong, +852 2252 5246, www.shangri-la.com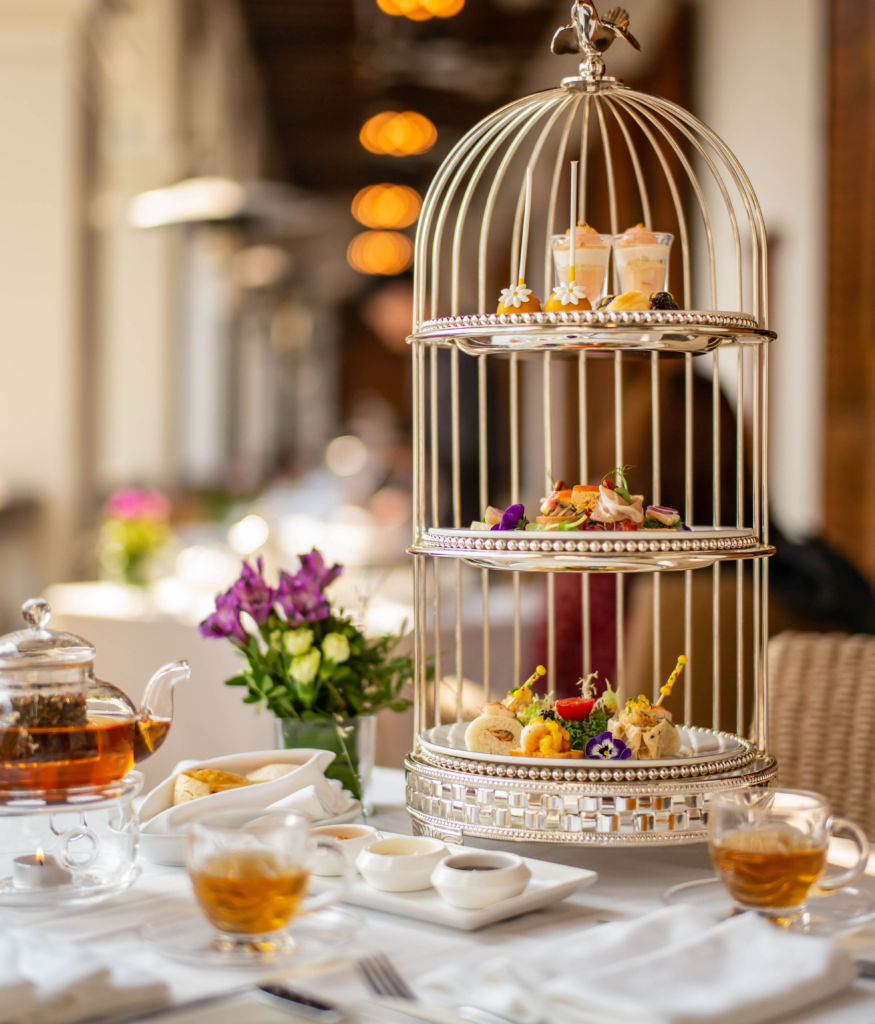 House 1881 
Immerse yourself in a gastronomic experience so utterly divine at House 1881. Previously known as Hullett House, House 1881 has unveiled five new dining concepts, each one designed to honor historic destinations. Each venue offers guests a different type of cuisine and mood. It delivers insight into a variety of culinary creations that blends tradition and contemporary into the setting itself.
House 1881 is a historic haven of manicured gardens, colonial architecture, and elegant surroundings. Within this cultural landmark, the five venues–Fortune Villa, Stable Steak House, Stable Bar, Café Parlour, and The Sergeant's Bar–invite guests to reflect on Hong Kong's rich heritage and explore a variety of cuisines and concepts. The Fortune Villa is a Cantonese fine-dining restaurant serving authentic dim sum crafted from traditional recipes and locally-sourced ingredients. The Café Parlour is magically situated in the main heritage building with balcony views of the central courtyard. Exuding colonial elegance, the all-day eatery serves a signature afternoon tea set, homemade cakes and pastries, light snacks and Indian fare, the latter a nod to the property's former life as the Marine Police Headquarters. Explore the other locations with family and friends for time well spent.
House 1881 Main Bldg, 1881 Heritage, 2A Canton Rd, Tsim Sha Tsui, Hong Kong,  +852 3988 0000, www.house1881.com
---
NEW OPENINGS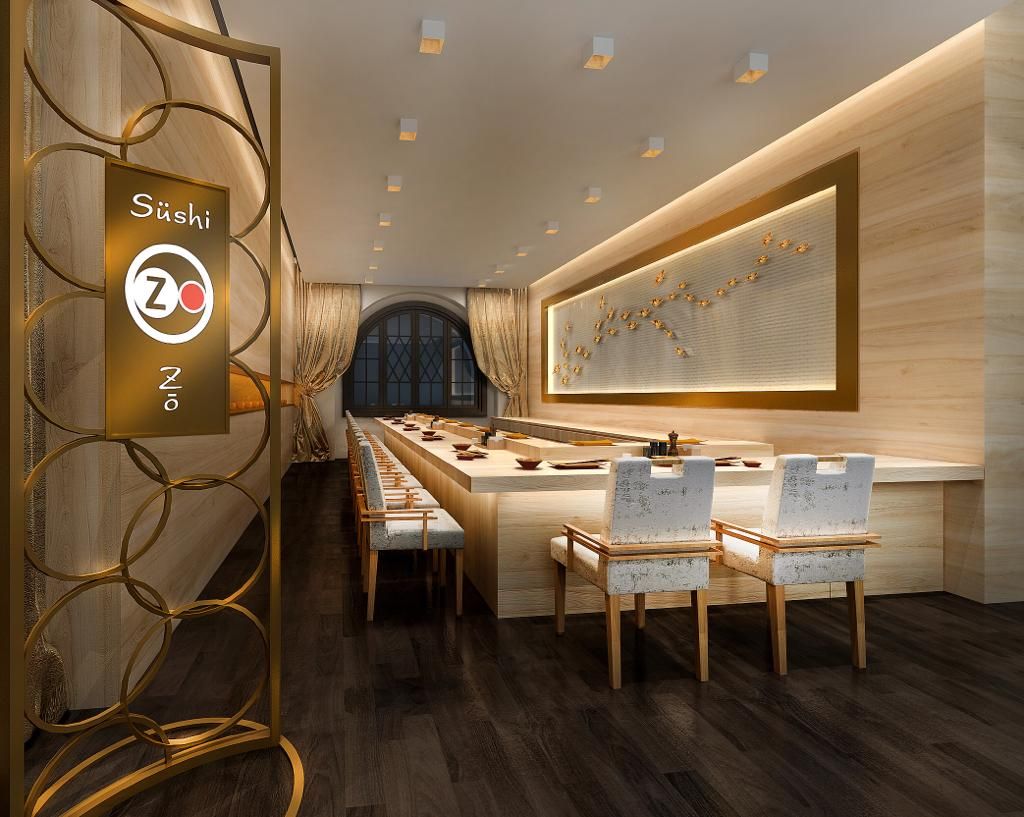 A Japanese Juxtaposition Comes to Tai Kwun
We're always on the lookout for new restaurants and this spring will see the opening of two new Japanese concepts in Hong Kong's restored Central Police Station. Famed Cali-Japa Omakase sushi restaurant Sushi Zo is being brought to Hong Kong by founder Keizo Seki, for the first time. Discover a mysterious alternative to the dining room in the adjoining bar Gishiki Lounge, a unique cocktail lounge embracing Japanese rituals with a selection of 18 libations set to blow your mind.
Sushi Zo & Gishiki Lounge 01-LG103, LG1/F, Block 01, Tai Kwun, 10 Hollywood Road, www.facebook.com/GHCasia
Tags
Related Posts