Hong Kong is a city with bold flavors from around the world and beautiful spaces to get together. There's always something new to taste and restaurants to discover. This December, Hong Kong has the best choices compared to anywhere else so book a table at these dining spots for a festive and fabulous experience.
Grissini
(Featured image above)
Eat, drink and be merry at the stylish Grissini. With magnificent views of Victoria Harbour and a relaxed atmosphere for guests to enjoy authentic Italian cuisine, this dining spot is perfect for all kinds of occasions. We love the signature Grissini breadsticks that are served during lunch and dinner accompanied by fragrant extra-virgin olive oil and house-blended balsamic glaze. The vibe is beautiful and refreshing while the menu offers authentic country food from all corners of Italy. Savor distinct Mediterranean flavors that will transport you to a European holiday. The Grissini kitchen is helmed by Chef de Cuisine Marcello Scognamiglio who grew up in Naples and has worked in four Michelin-star restaurants in Italy and France, as well as five-star hotels in the Maldives and Bangkok throughout his distinguished culinary career. The talented chef highlights a creative approach to traditional Italian food and believes in the simplicity of premium ingredients that's perfectly prepared. Give Grissini a try this month for a memorable meal with your loved ones.
Grissini Grand Hyatt, Hong Kong 2nd Floor, 1 Harbour Road, Wan Chai, Hong Kong, +852 2584 7722, www.hongkong.grand.hyattrestaurants.com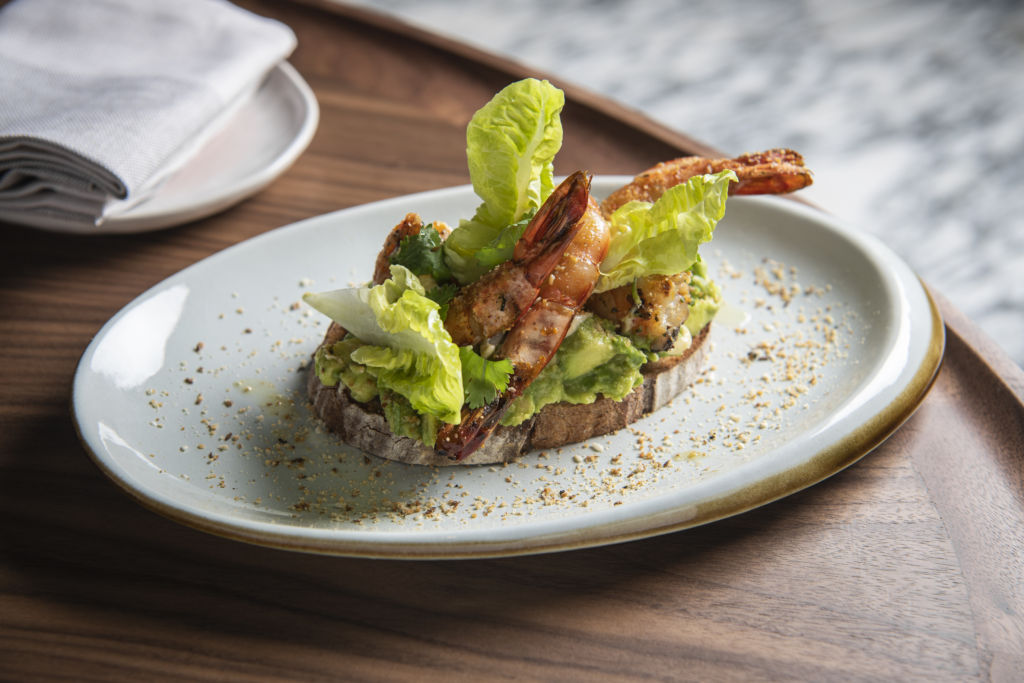 ASAYA KITCHEN 
Asaya Kitchen is the newest dining destination by Rosewood Hong Kong. Located on level six of the stylish hotel in the heart of the Victoria Dockside arts and design district, Asaya is an urban wellness concept for serving wholesome and healthy options for city-dwellers. Helmed by Chef Renaud Marin, formerly of Cochin and Upper Modern Bistro in Hong Kong, Asaya Kitchen champions artful Mediterranean and a healthy Japanese diet-inspired menu that focuses on seasonal ingredients sourced from local farmers, fisheries and artisans, prepared in a light and clean style.
Asaya Kitchen's health-conscious breakfast menu covers a la carte dishes in addition to "Nutrient Rich" priced at HKD $325, "Asaya" priced at HKD $295 and "Garden" priced HKD $285. These three-course sets come with organic tea and fair trade coffee. For lunch, guests may choose dishes from the a la carte menu, or opt for the valued set lunch of two-courses priced at HKD $185 or three-courses priced at HKD $275. There are more options for dinner to keep a balanced diet not just on hectic days but for the whole year.
Asaya Kitchen 6/F Rosewood Hong Kong, Victoria Dockside, 18 Salisbury Road, Tsim Sha Tsui, Kowloon, Hong Kong, www.rosewoodhotels.com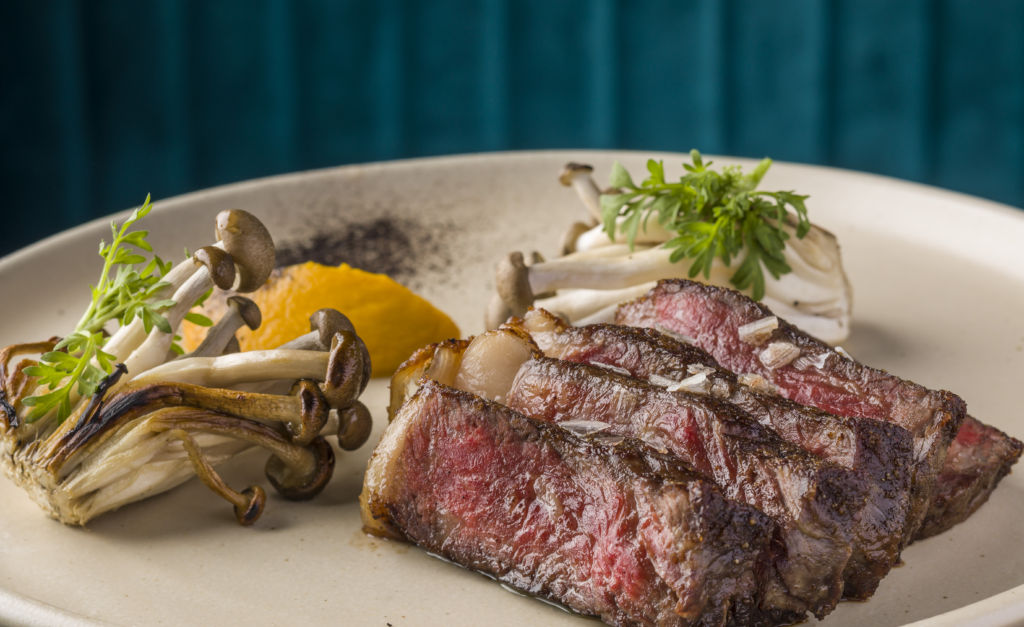 Hue
Hue is a dynamic new modern Australian restaurant situated at the elegant location of the Hong Kong Museum of Art. This iconic cultural center recently emerged from an extensive four-year-long renovation and expansion. As part of its chic new chapter, one of the city's leading hospitality groups, Woolly Pig Hong Kong, has opened the first of two captivating new dining outlets: Hue Restaurant & Lounge.
Prepare for an exquisite collision of food and art at Hue. While the menu here focuses on modern Australian cuisine, it also touches on various flavors and influences from four corners of the world. The dishes are driven by the best produce and inspired by the multi-cultural make-up of the land down under. Chris Woodyard and Bronwyn Cheung are the creative forces behind Woolly Pig Hong Kong, a group renowned for its Hong Kong restaurants, which include Soho's Big Sur, Lantau's Bathers, and Madam S'ate at Elements Mall. Head to Hue this festive season for a taste of fantastic food.
HUE 1/F Hong Kong Museum of Art,10 Salisbury Road, Tsim Sha Tsui, Hong Kong, +852 3500 5888, www.facebook.com/huedining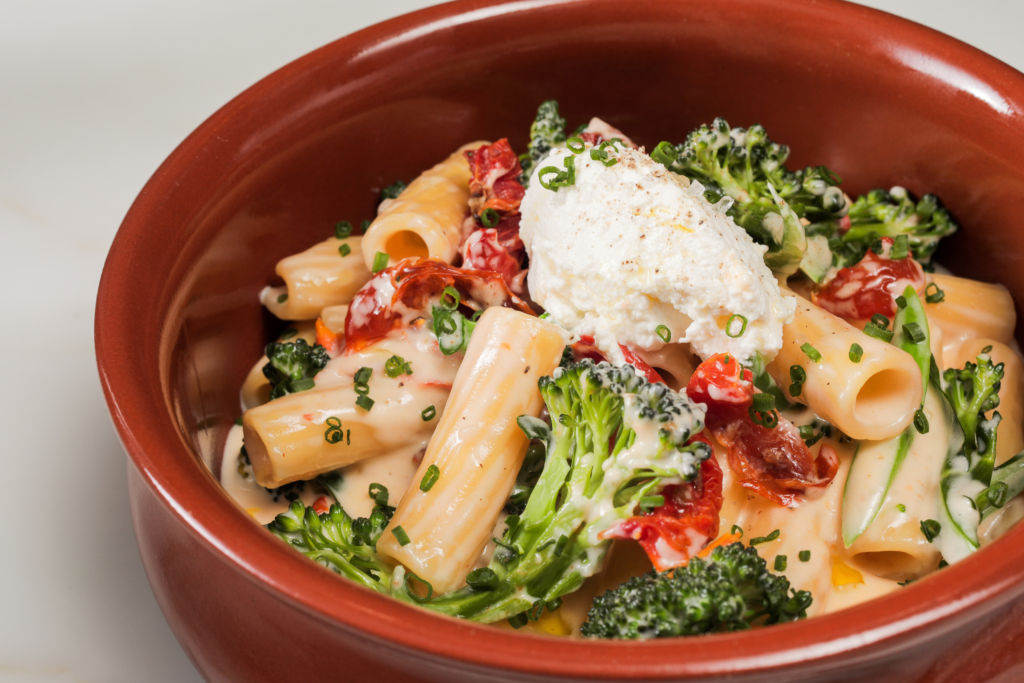 BAYFARE SOCIAL
Rosewood Hong Kong is already one of our favorite places in the city for a chic meal at any time of the day. Now, we have more reasons to visit with Bayfare Social officially open on level five of this stylish city spot. Bound to be Hong Kong's hottest new dining destination and social hub, the restaurant is a fast-paced social eatery that serves all-day light dining, from breakfast to lunch to pre-dinner drinks and dinner. We just love the casual setting for groups of colleagues, friends or family to come together for a leisurely meal and drink overlooking the harbor.
The place also connects to the chic new cultural-retail complex, K11 Musea. We recommend trying the tapas station that serves a modern international tapas selection by Chef Ramos and highlights dishes such as the soothing chicken soup priced at HKD $65 with mushroom, vegetables, and Comté crostini; prawn priced at HKD $115 prepared simply with olive oil, garlic, and chili; farm egg priced at HKD $95 with baby squid and Padrón peppers; crispy chicken skin priced at HKD $65 flavored with curry and spicy slaw; and braised short rib priced at HKD $120 with XO sauce and pickled radish.
Bayfare Social Level Five, Rosewood Hong Kong, 18 Salisbury Road, Tsim Sha Tsui, Hong Kong, +852 3981 8732, www.bayfaresocial.hk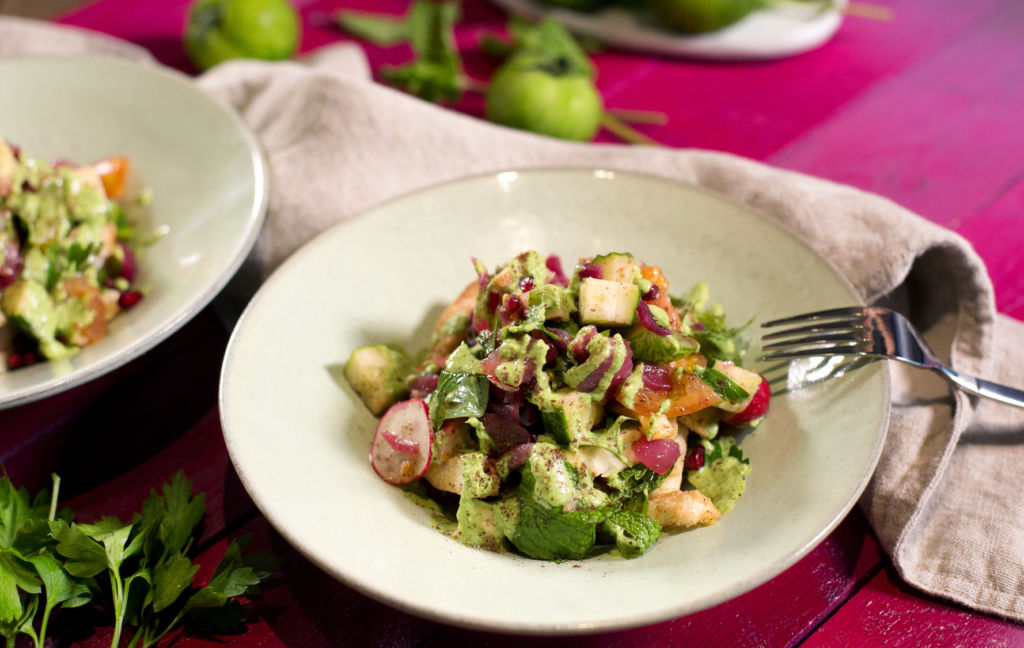 BEDU
The festive season might get overwhelming with parties and celebrations crowding our calendar. If you're a vegetarian or just a health enthusiast, the newly-launched Green Mondays at BEDU is the solution to your worries. Executive Chef Corey came up with weekly vegan specials to bring a bit more green in our lives so rest assured your lunch dates or dinners here are healthy every Monday. You'll find rotating specials of plant-based delights from eggplant carpaccio with creamy tahini, fresh pomegranate, and crispy garlic to golden fried brussels sprouts pickled chili and hummus, and aged rice and heirloom tomato salad with roasted sesame dressing. The vegan chef's menu will also be available on Monday evening for HKD $370 per person. If you have a sweet tooth, cap off your green and healthy meal with a Drunken Berry Millefeuille with refreshing watermelon granite.
BEDU 40 Gough Street Central, Hong Kong, +852 2320 4450, www.bedurestaurant.com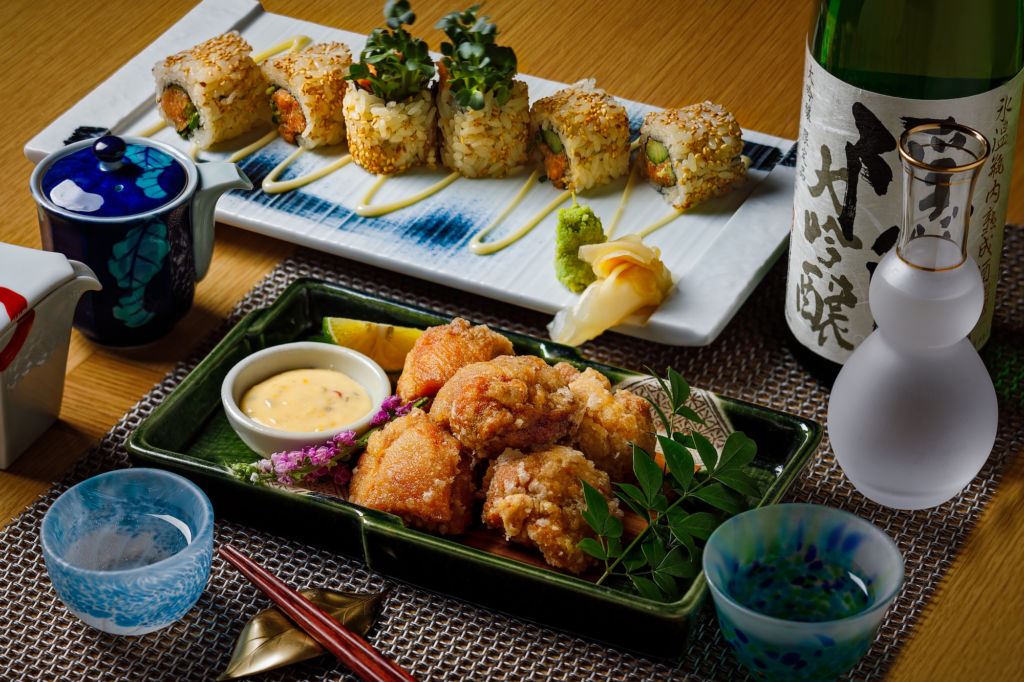 Kakure
Embark in a Ginza-style Japanese dining experience at Kakure. A serene ambiance awaits at this new Japanese restaurant in the metro. We were captivated by the simplicity of this secluded location on the mezzanine floor of Prince's Building. Hong Kong's hidden treasure no doubt, if you're craving for Edomae-style sushi and sashimi, teppanyaki and a wide range of Japanese delights, you'll find comfort here at Kakure. Imagine fresh seafood flown daily from Japan to the sushi bar including the prized Hida Wagyu that's a specialty of the teppanyaki grill. You'll find exceptional service and over 120 rare and vintage whiskeys and signature Asian cocktails to sample at this cozy dining spot.
Kakure M 20-24, M/F, Prince's Building, 10 Chater Rd, Central, Hong Kong, +852 2522 9990, www.epicurean.com.hk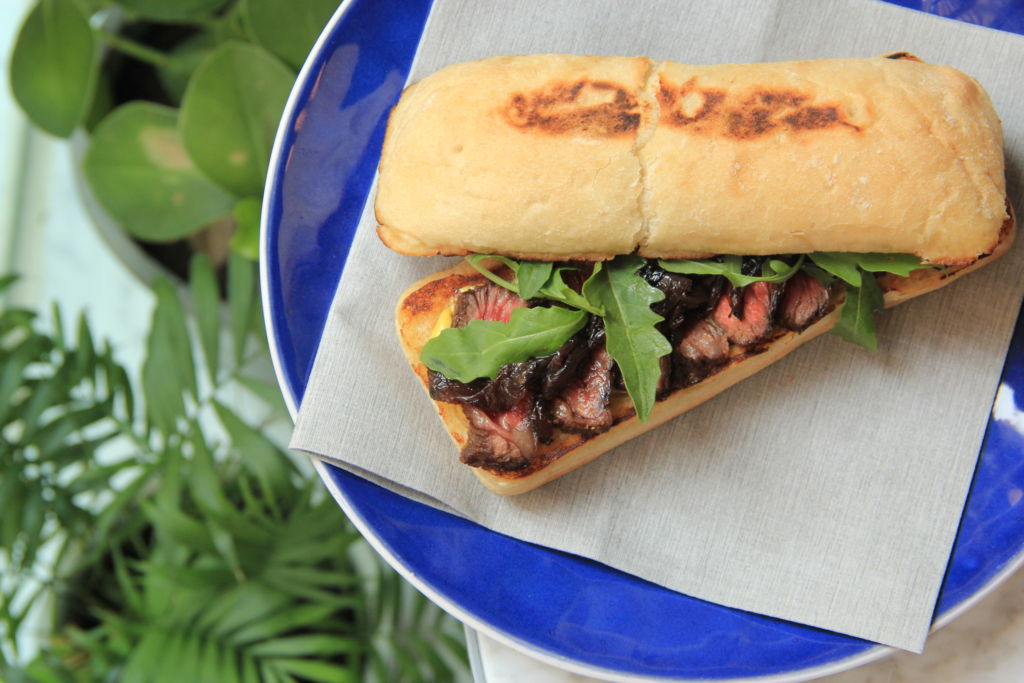 Cornerstone
Award-winning celebrity chef, Shane Osborn is not just creative but also innovative when it comes to our lunch dilemmas. Cornerstone has now introduced a Cornerstone Express. It's a lunch menu consisting of an appetizer and main entrée that changes every week. There's no chance for boredom with a menu that encapsulates Chef Osborn's style and emphasis on local and international high-quality produce. The main entrée includes homemade semolina flour spaghetti with rocket pesto made from tofu, miso, and rocket, topped with confit salmon from New Zealand and finished with parmesan and pine nuts. The set is priced at HKD $168 and comes with coffee or tea. There are also vegetarian options that are available upon request. Guests who would also like a glass of Italian wine with their meal can pick from a selection that includes Chardonnay, Livio Felluga, Sharis, Dolcetto D'Alba, and Beni Di Batasiolo. It's priced at HKD $68 per glass.
Cornerstone G/F, 49 Hollywood Rd, Soho, Hong Kong, www.facebook.com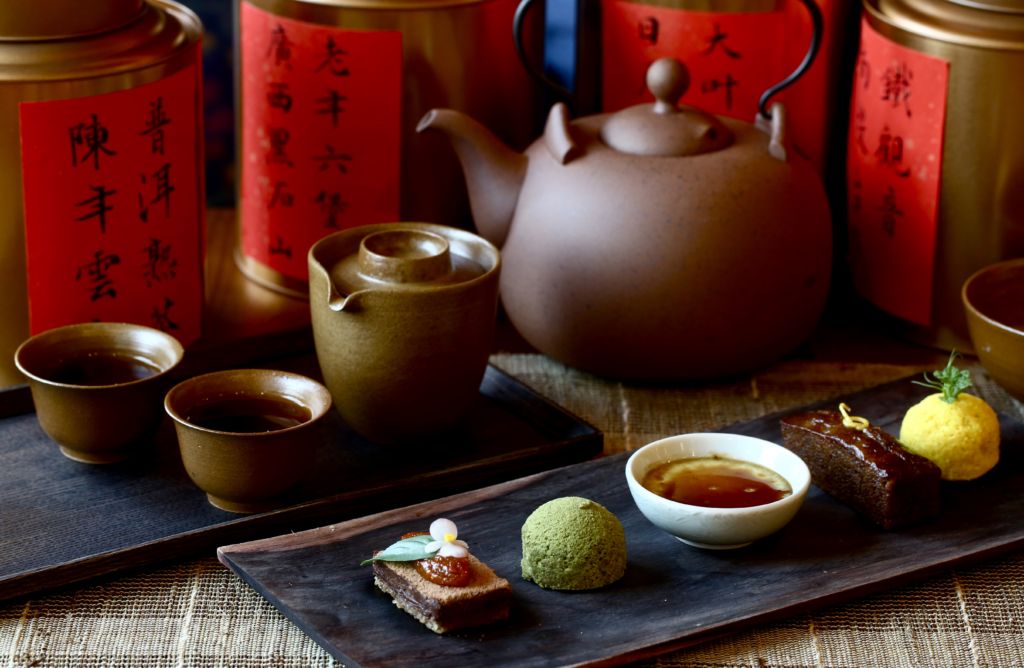 Fivelements Habitat
Treating yourself sounds a bit strange when it's something good for your health but at Fivelements Habitat, that's certainly possible. You'll find a festive afternoon tea set that's specially crafted and processed into beautiful and flavorful ingredients. It's handcrafted plant-based morsels made with organic grounded red and green tea powders. Enjoy a variety of gluten-free, raw and cooked delights, paired with sustainably harvested living teas for the perfect afternoon treat. It's priced at HKD $108 from December 1 to 31.
Fivelements Habitat 13A/F, Tower One, Times Square, Causeway Bay, www.fivelements.com
---
WATCH OUT FOR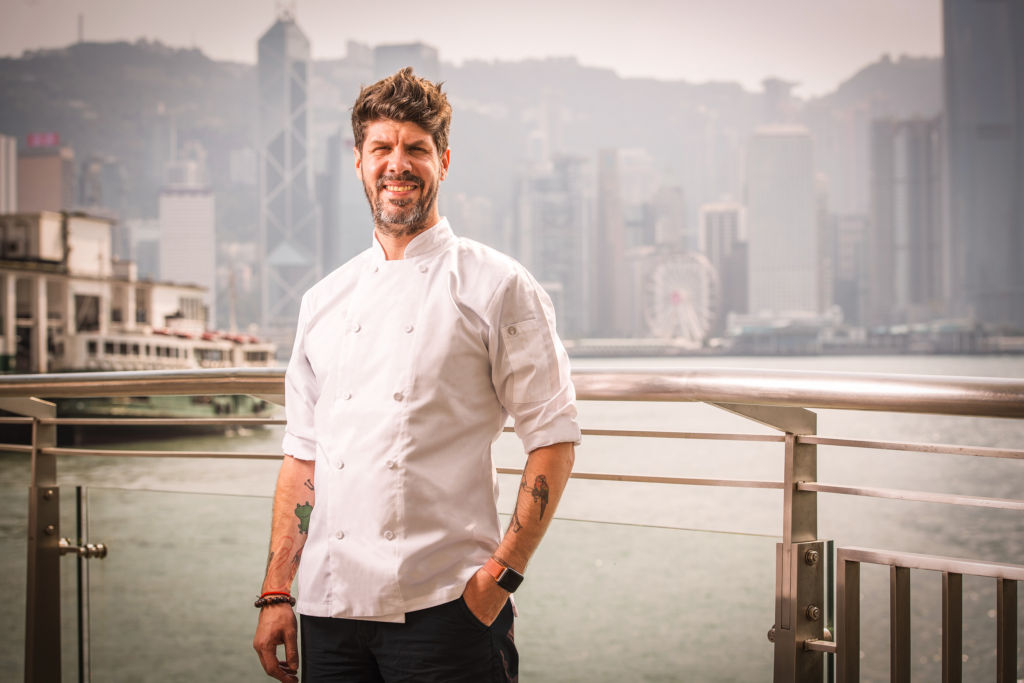 AMELIA
Mark your calendar this December for the official opening of Amelia. The renowned Michelin-starred restaurant from Spain's most celebrated culinary region, San Sebastián, will make its debut in Hong Kong's Harbour City. Amelia's magical harbourfront vista makes it the perfect setting for a relaxed gourmet experience with friends and loved ones. Inside, the restaurant's post-industrial fixtures bring a cozy, stylish and modern European ambiance to the Asian city. The spacious alfresco dining area is something to look forward to combined with a gastronomic journey from a menu that's world-class.
AMELIA Shop OTG63, G/F, Ocean Terminal, Harbour City, Tsim Sha Tsui, Hong Kong, www.facebook.com/ameliahongkong
Tags