We can still feel the holiday vibe here at Macau Lifestyle HQ. The new year means a fresh start and what better way to celebrate than with glorious food. Hong Kong is a gastronomic destination hosting a variety of brilliant restaurants. As we begin our New Year's resolution, join us as we explore the city's culinary scene this January with the top new places to dine.
maze Grill
(Featured image above)
maze Grill may arguably be one of the best new openings of 2018 in Hong Kong. Nestled in the stunning glasshouse extension at Ocean Terminal, it draws its menu inspiration from the three maze Grill restaurants located in London, where steaks are grilled to perfection over a charcoal-fired Josper grill. Its a smaller intimate setting and almost always full ( so make sure to make a reservation) and has unspoiled views of HK island.
The restaurant is open for all-day dining and harbourside cocktails and has already captivated the Hong Kong dining scene for impressive ambiance and cuisine. The menu features a selection of international and rare breed cuts, fish and poultry dishes, Gordon Ramsay's signature dish, beef wellington, and a range of dishes exclusive to maze Grill Hong Kong. Among these are an array of Japanese infused starters, a traditional Ploughman's pork pie-carved table side, duck confit salad, fresh oysters and scrumptious desserts including the delicious raspberry soufflé and sticky date pudding.
maze Grill Shop OTE401, Ocean Terminal, Harbour City, Tsim Sha Tsui, +852 2765 0890, www.facebook.com/mazegrillhk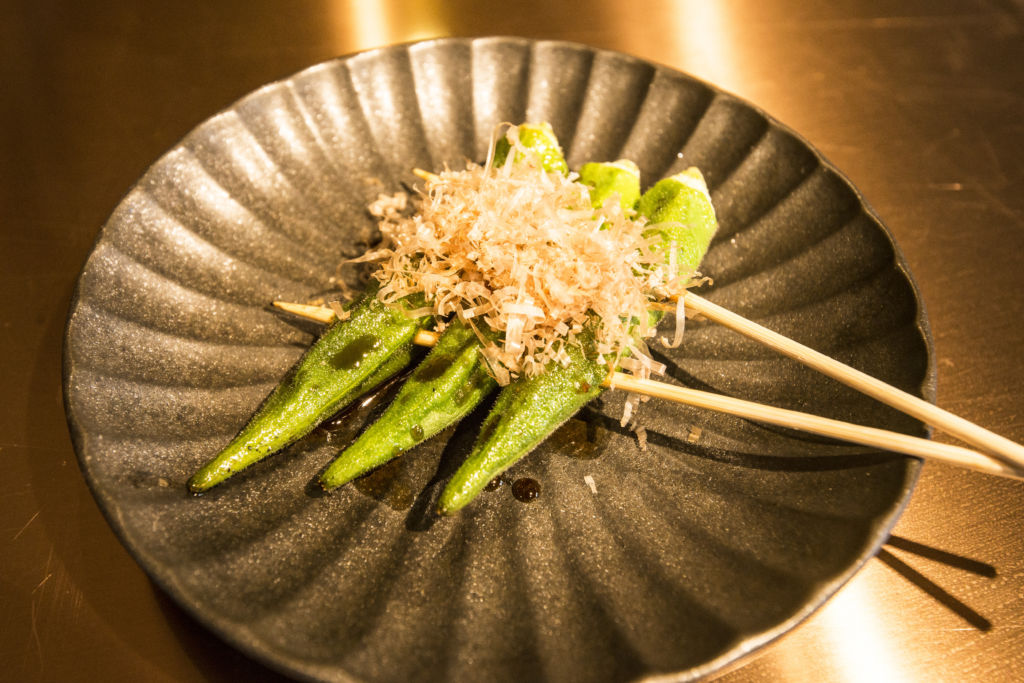 Toripon 
Boasting a lovely location at Causeway Bay, Toripon is the newest Yakitori restaurant to try this year. The outdoor terrace overlooking the city skyline is simply stunning while dining on delicious yakitori skewers grilled to order by a team of master chefs, alongside an extensive sake menu. Guests can also choose from the à la carte to premium omakase sets priced at HKD $480 to HKD $$880 featuring the finest ingredients sourced from all over Japan by the head chef, followed by special yakitori rice and dessert. A must-try is the top blade steak priced at HKD $50. The indulgent cut of wagyu beef grilled is just delightful. With Toripon's careful attention to quality, the vegetarian options are also not to be missed – a simple Japanese leek priced at HKD $42, brushed simply with soya sauce and toasted until crisp. Make sure you add this dining spot to your Hong Kong bucket list.
Toripon 26/F, Midtown Soundwill Plaza II, 1 Tang Lung Street, Causeway Bay, Hong Kong, +852 2301 3988, Facebook page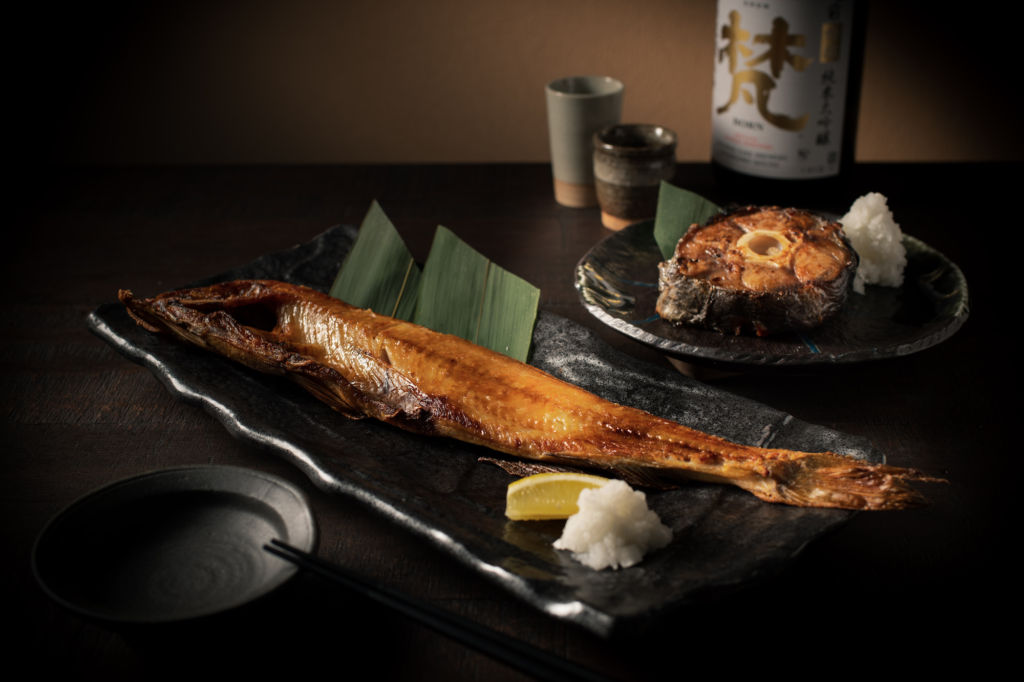 Uoharu
It's not often we'll admit to being blown away but famed Tokyo-based seafood izakaya Uoharu has definitely stolen our hearts. The saying "less is more" has never been felt more deeply and with meaning that at this Japanese flagship establishment. By using the authentic preparation and cooking techniques to bring out the natural flavors of the ingredients, we've never enjoyed izakaya fare like this in Hong Kong.
The restaurant showcases a robatayaki bar counter, sashimi bar, and drinks bar, allowing the chefs showing off their culinary prowess and fresh ingredients for all to see. We adore the long wooden tables that can accommodate larger groups, allowing them to enjoy the delicacies without constraint. This is one dining experience for your dining diary this year.
Uoharu 7/F, M88 Wellington Place, 2-8 Wellington Street, Central, Hong Kong, +852 2217 8880, www.facebook.com/uoharuhk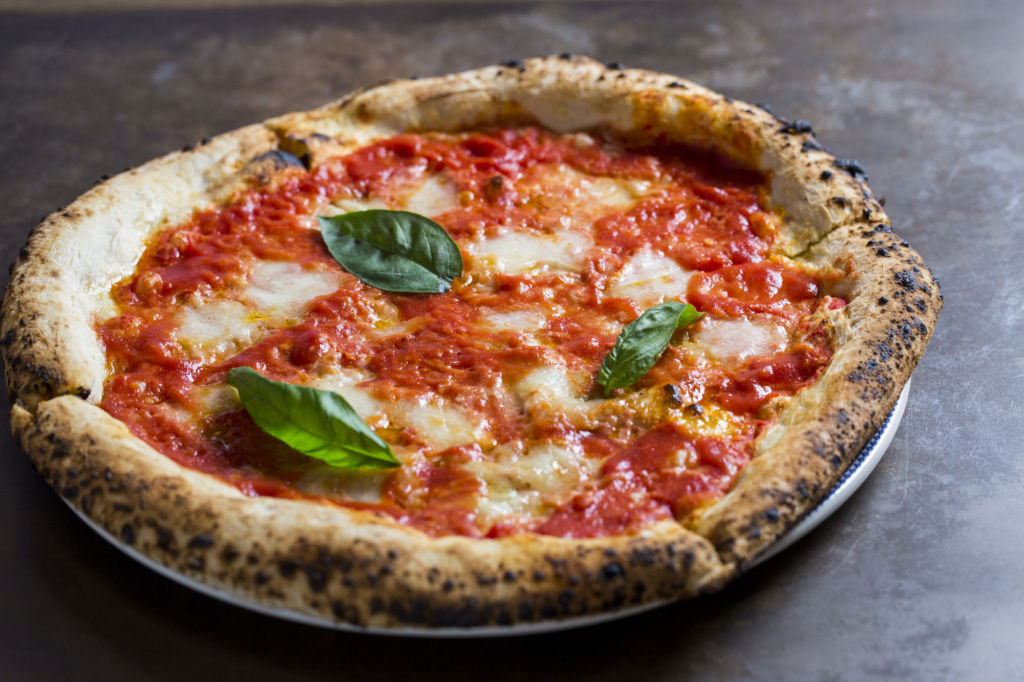 HOMESLICE
We've just discovered another cool dining spot this month. Homeslice is a pizza restaurant serving a daily dose of authentic Italian cuisine. You'll find classics like the homemade burrata for HKD $138 with figs, black olives and rucola feature alongside Padron Peppers priced at HKD $98 with Pedro Ximénez grapes, an undoubtedly Spanish creation that somehow fits in perfectly with its Italian menu partners.
The exquisite 48-hour fermented Neapolitan sourdough pizzas boast of billowy crusts and topped with Italian favorites like gorgonzola dolce, taleggio, and mozzarella. Homeslice has a laidback vibe which we love for fuss-free dining and a lively atmosphere courtesy by an energetic soundtrack featuring the likes of The Clash, Modest Mouse and Kaiser Chiefs.
Homeslice Shop 3, 321 Des Voeux Rd West Sai Ying Pun, Hong Kong, + 852 3619 4026, www.homeslice.com.hk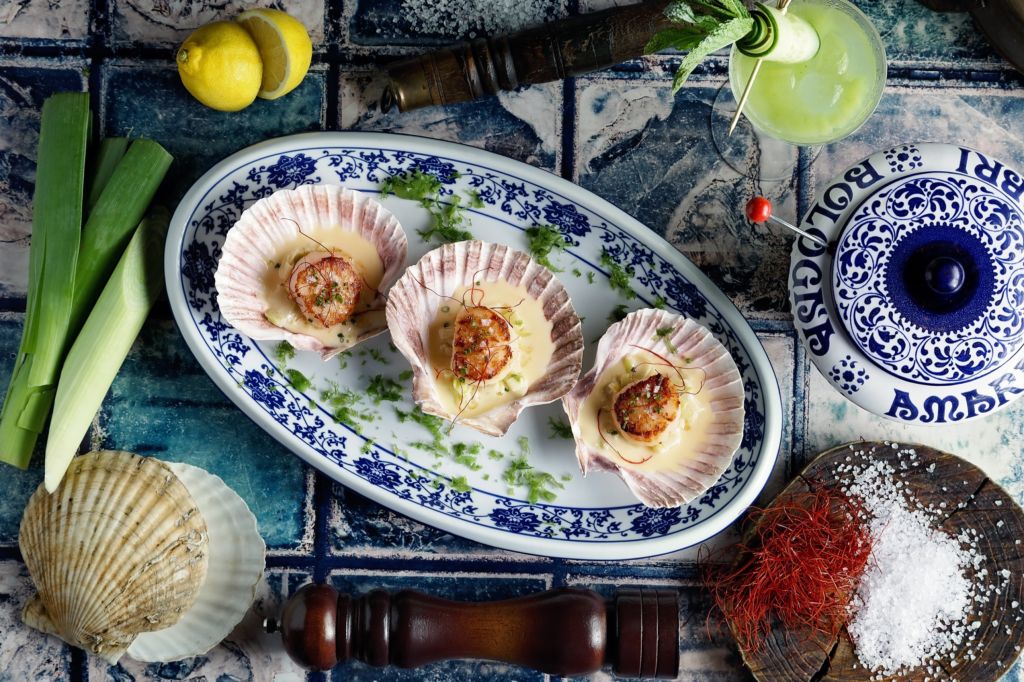 The Optimist
Say hola to The Optimist's new head chef Antoni Ber. His innovative and comforting dishes are enough reasons for a lovely day of an authentic Spanish dining experience in Hong Kong. Focusing on a new menu that's best enjoyed when shared with groups of friends and family, try the Manchego Cheese for only HKD $90 or the Spanish favorite Patatas Bravas for HKD $95. A must-try is Chef Antoni's Valencian style rice.
There are two new unique dishes available as a main course. Firstly, there is the Enokitake rice for HKD $240, combined with enokitake mushrooms, indulgent black truffle and a sprinkling of pancetta. The second is the squid ink black rice for HKD $220 featuring charcoal grilled calamari cooked rustically over hot coals.
The Optimist G/F, 239 Hennessy Road, Wan Chai, Hong Kong, +852 2433 3324, www.theoptimist.hk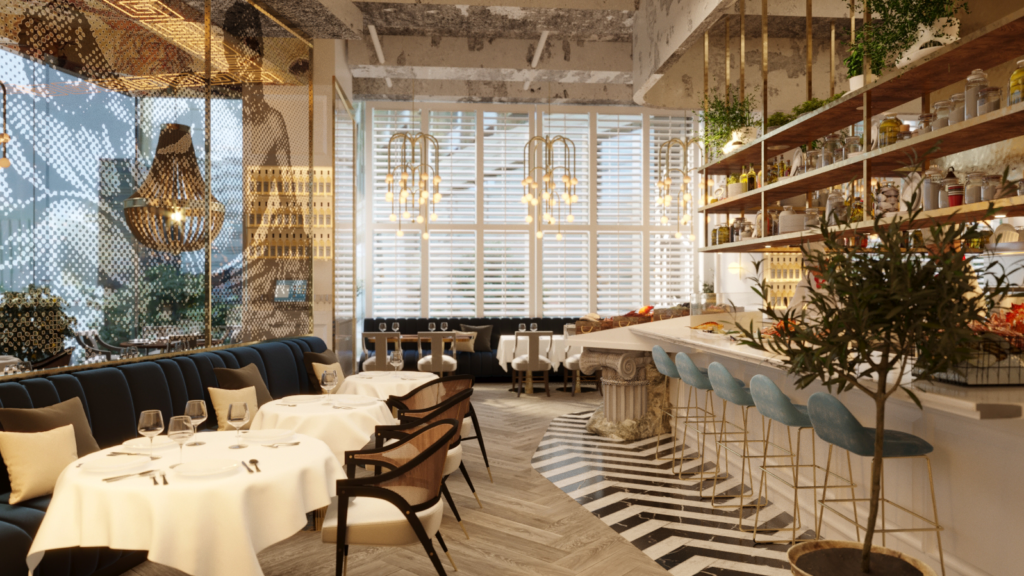 Estiatorio KEIA
Estiatorio KEIA is a combination of modern and chic. Showcasing Greek cuisine, prepare to feast on impeccably fresh seafood and Mediterranean flavors at its finest. Diners can choose from shared dishes, seasonal menus accentuated with modern cooking techniques that will surprise guests. Situated on the 2nd floor of H Queen's, KEIA's full-length windows offer beautiful views over bustling Queen's Road Central. The interiors are inviting with a blend of natural raw materials – including stone, marble and wood – and an abundance of natural light.
The main dishes are simple yet satisfying. Each pasta dish offers hearty portions made for four and the selection includes seafood, vegetable, lobster or clams, and Bottarga. Guests can opt for a range of seafood dishes such as whole roasted lobster, or traditional meats of whole chicken, rack of lamb, ribeye and filet mignon
Estiatorio KEIA 2/F H Queen's 80 Queen's Road, Central, +852 2677 7737, www.hqueens.com.hk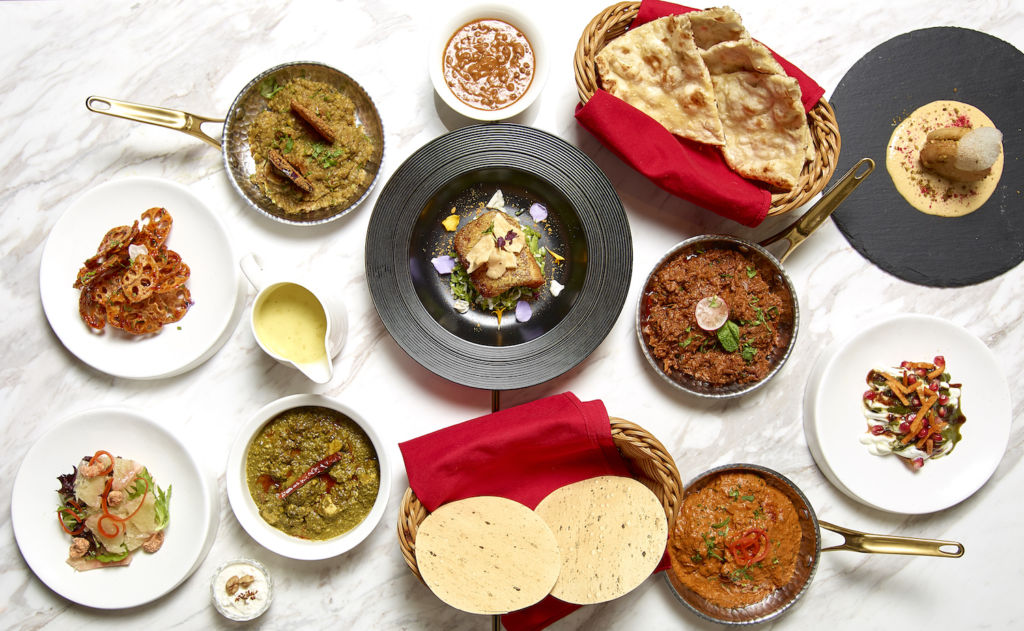 Daarukhana 
Spurts of vibrant color and spice make Daarukhana one of the coolest places in town. We love the new weekday Chef's special set lunch menu for only HKD $128 + 10% service charge that includes a small plate, main course, accompaniments, and optional dessert, plus a complimentary soft drink.
Savor signature dishes like the shakarkandi and papdi chaat, which features roasted sweet potatoes, fried flour crisps, yogurt, mint & tamarind chutney. The Delhi-inspired dish is nutritious and flavourful go-to for just about anyone. Diners also have an option to enjoy the unique Chilean Sea Bass Moilee, a South Indian-inspired dish or they can also sample the chicken tikka masala.
Daarukhana Ground & 1st Floor, Tai Yip Building, 141 Thomson Rd, Wan Chai, Hong Kong, +852 9889 9768, www.daarukhana.com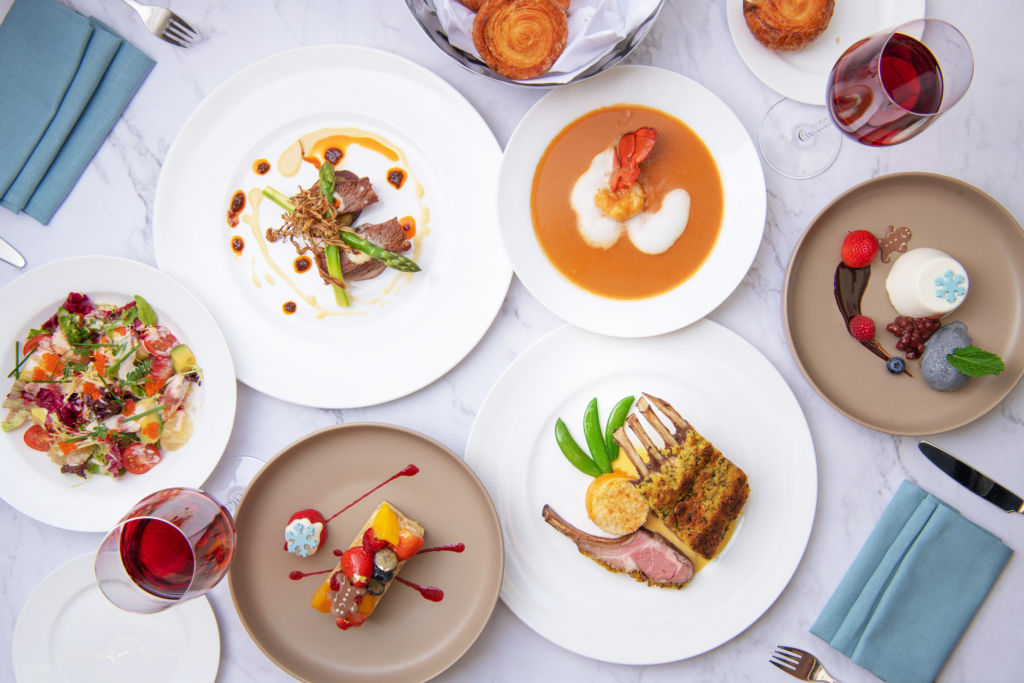 Lumi
LUMI is a culinary concept by Tokyo's renowned Chef Kihachi Kumagai. The Japanese-French fusion attracts gourmands to sumptuous and borderless gastronomic creations. From the seared maguro salad to the sauteed Boston lobster and spaghettini glacier, every dish is perfection. Chef Kihachi has also curated set menus with different price points for every kind of diner and budget.
LUMI Shop 301, 3/F, Pacific Place, 88 Queensway, Admiralty, +852 2918 1313, www.lumi.com.hk
---
WATCH OUT FOR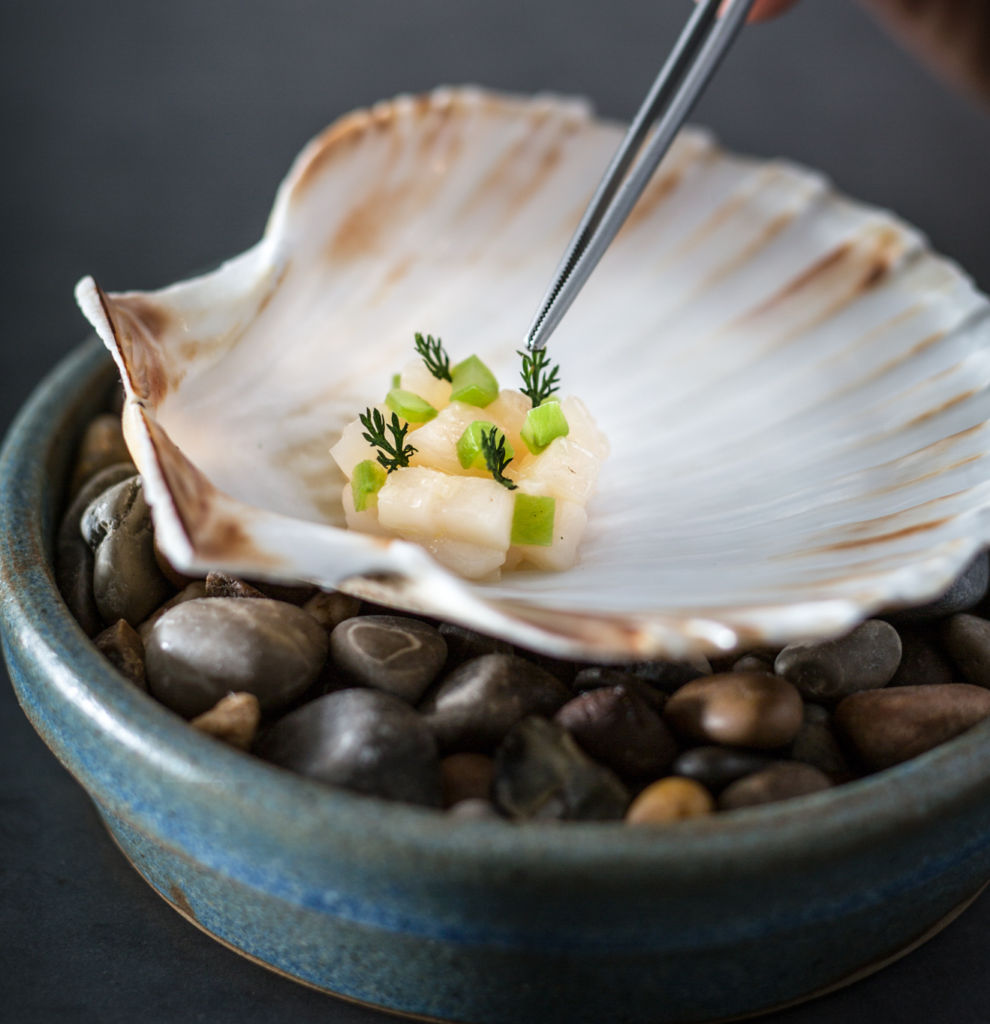 Aulis and Roganic
Renowned British chef Simon Rogan is set to open Aulis Hong Kong in early January 2019. This will be followed by the opening of Roganic Hong Kong in late February 2019. His first international dining destination Aulis Hong Kong will offer an up-close and personal experience with the season's freshest produce in a multifunctional high-tech space. Roganic will mirror Simon Rogan's London restaurant, with cuisine influenced by The Lake District.
The Aulis experience is an intimate and unique experience offering highly creative dishes personalized to the tastes of only 12 guests at a time. The ever-changing 8-10 course experimental menu offers diners the opportunity to immerse themselves in Rogan's unique culinary vision first-hand and will be priced at HKD $1,480+10% per guest, with an additional HKD $680 for a choice of wine or cocktail pairing experience. Don't miss this extraordinary dining experience in Hong Kong.
Aulis Shop 8, UG/F, Sino Plaza, 255 Gloucester Road, Causeway Bay, Hong Kong, +852 2817 8383, www.facebook.com/AulisHongKong
Tags