It's that time of the year when the beautiful oriental city of Hong Kong is decked in red and romance. This month, Valentine's Day and Chinese New Year will be celebrated a few days apart but there's no stopping the cupids of the culinary scene in the city. These gorgeous restaurants are where true love takes center stage on the most romantic day of them all.
Gough's on Gough
(Featured image above)
The stage is all set at Gough's on Gough on Valentine's day. From the exquisite interiors, Instagram-friendly surroundings, and a lavish four-course menu specially made for couples in the city that never sleeps, this hotspot is the dream dining destination for memorable occasions. Priced at HKD $2,968 per couple plus 10% service charge, make sure you book in advance.
Gough's on Gough 15 Gough St, Central, Hong Kong, +852 2473 9066, www.facebook.com/goughsongough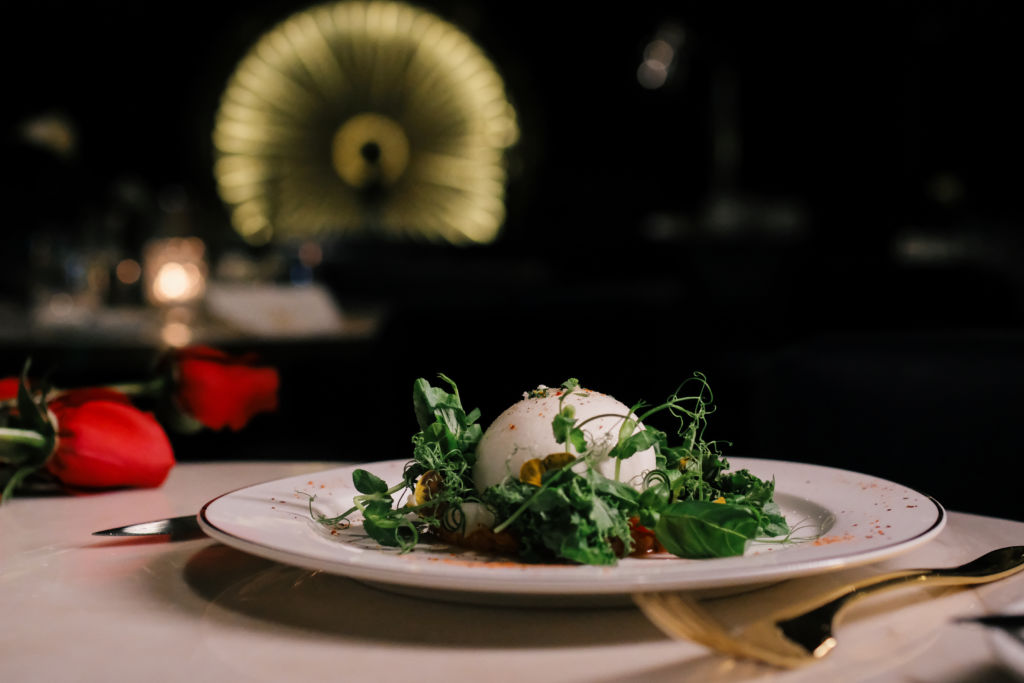 Foxglove
The sleek and stylish space alone attracts many patron diners at Foxglove. But the music beats of live music makes every evening a memorable dining experience at this uber cool restaurant. On Valentine's  Day, set a date and delight in a Valentines' Day 4-course menu for only HKD $1,488 per couple plus 10% service charge. It's also a cinematic affair as the evening unfolds with the iconic romance film Pretty Woman played to start the night. Listen to love ballads as the event goes on in an unforgettable dining date.
Foxglove 6 Duddell St, Central, Hong Kong, +852 2116 8949, www.foxglove.hk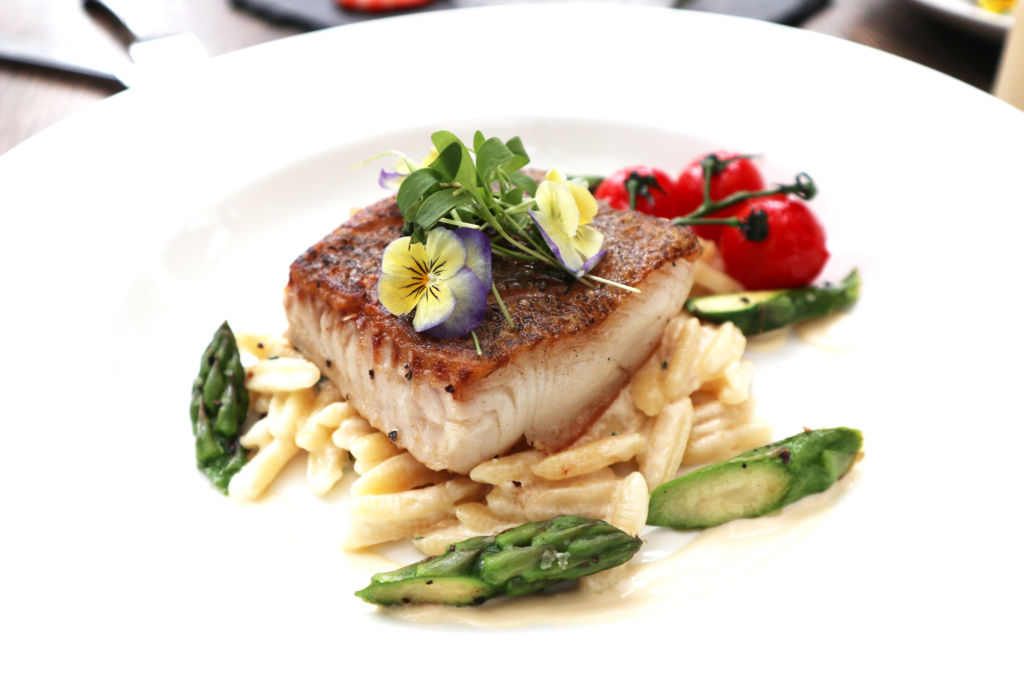 Grand Central
Good food and great ambiance, Grand Central feature a romantic four-course Valentine's Day dinner at the stylish two-story location on the roof of the popular Elements shopping mall. Savor delicious Atlantic Prawn Cocktail, Smoked Duck Salad, Pan Seared Halibut, Slow-Roasted Herb-Crusted Prime Rib, Pistachio-Crusted Rack of Lamb and an ultimate dessert-duo. It is priced at only HKD $999 for two persons. That's your Valentine's Day sorted out!
Grand Central Sorrento Tower 1, 1 Austin Rd W, Hong Kong, +852 2736 4888, www.grandcentral.hk.com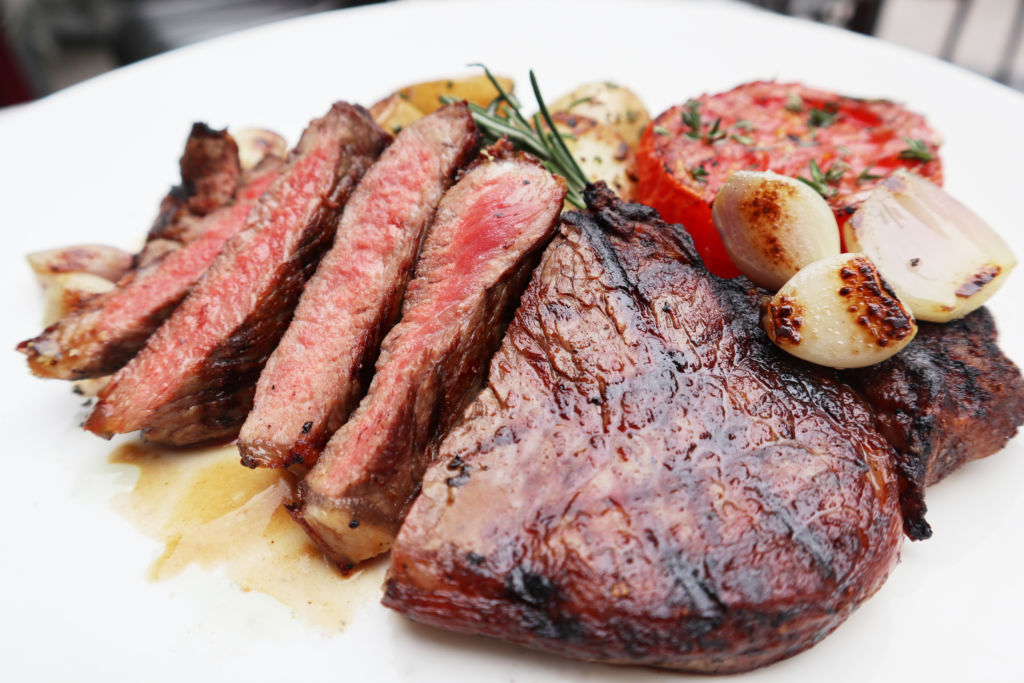 Coyote Mexican Cantina
Add some spice to your Valentine's Day by celebrating the season of love at Coyote Mexican Cantina in Discovery Bay by the sea. Indulge in delightful dishes including Organic Guacamole & Tortilla Chips, Cream of Chestnut & Mushroom Soup with Truffle Oil, Grilled Hand-Crafted Strip Loin Steak with tequila & shallot jus, Lover's Pistachio-Crusted Raspberry Cream Tartlet and more. A Valentine's day fiesta fit for the love of your life. It is priced at HKD $988 for two persons.
Coyote Mexican Cantina 14 Lockhart Rd, Wan Chai, Hong Kong, +852 2861 2221, www.coyote.com.hk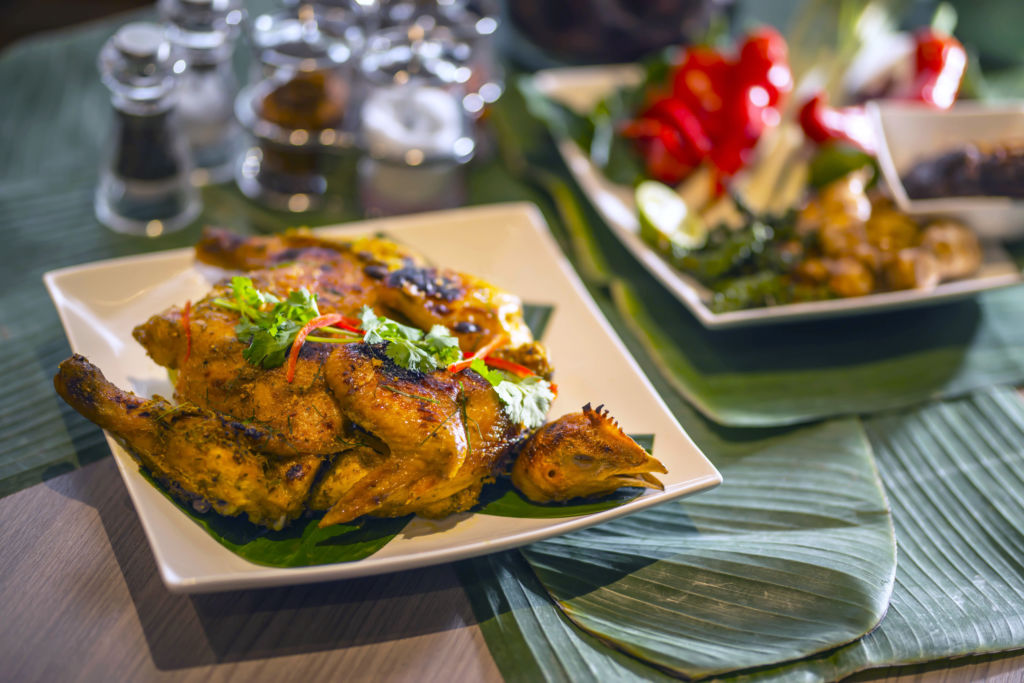 Cafe Siam
Add a touch of Thai to your date night. Embark on the delectable Thai menu at Cafe Siam making the Michelin-recognized restaurant a must-visit on Valentine's Day. Among our favorites include Home-made Prawn Chips, Grilled Premium River Prawns, Chargrilled Marinated Pork with Tamarind, Roasted Salmon Fillet with Crispy Basil & Red Coconut Curry Sauce, Thai Black & White Sticky Rice & Mango with Coconut Cream, and more. This Sawadee-Valentine's Day Dinner is priced at only HKD $688 for two persons. You'll have more budget to buy an awesome gift.
Café Siam Central 2F–3F, 21 D'Aguilar Street, Central, Hong Kong, +852 2851 4803, www.facebook.com/CafeSiamHongKong
Café Siam Kennedy Town GF, 38 Forbes Street, Kennedy Town, Hong Kong, +852 2855 0810, www.facebook.com/CafeSiamHongKong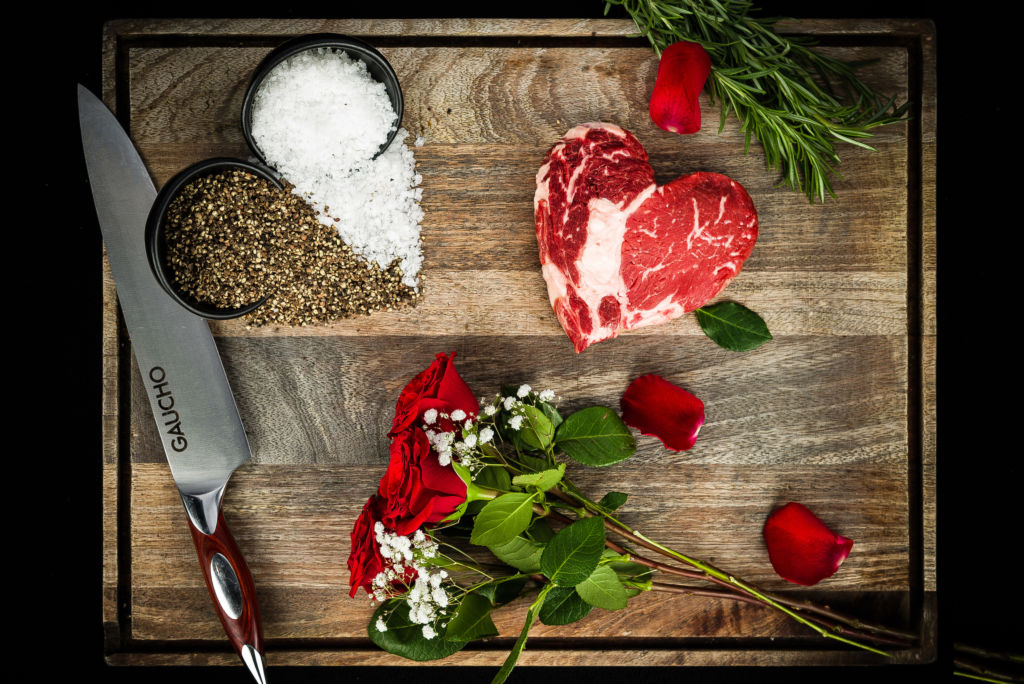 Gaucho
Gaucho introduces an unconventional Valentines Menu designed for 'him' and 'her' with two different options. It doesn't matter if it's a date night or a casual hangout with friends, Gaucho's three-course dinner is designed for every discerning diner, whether you're single or not. This meat lover's haven has sourced only the best ingredients for a truly special 'Gaucho's Valentines Dinner.
Gaucho Hong Kong, Central, Queen's Road Central, 31-31A, +852 2386 8090, www.gauchorestaurants.com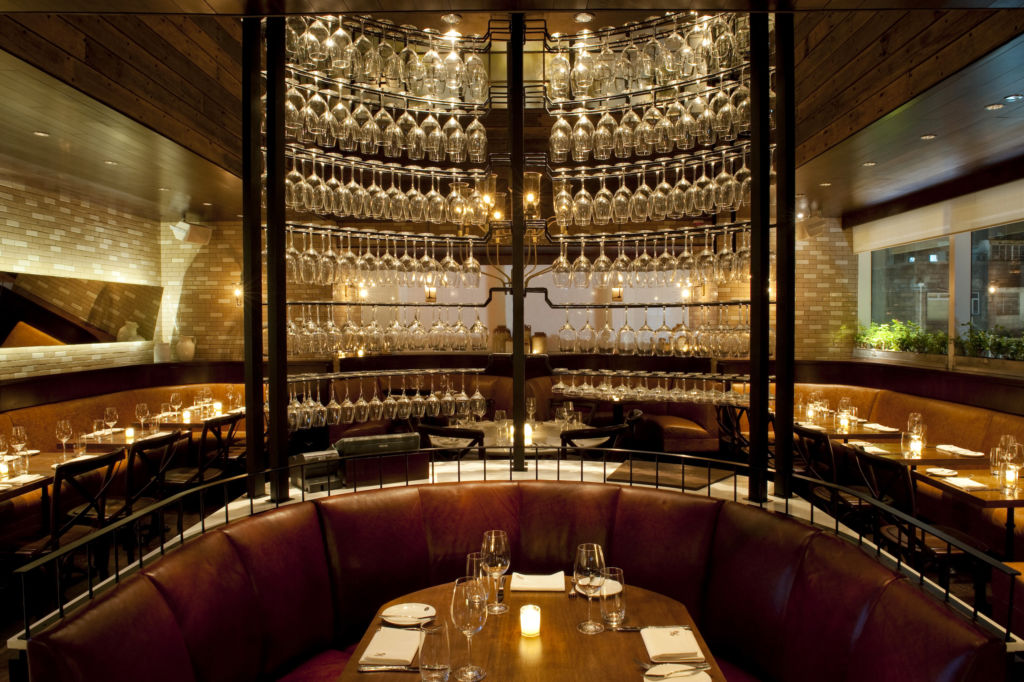 Lily & Bloom
We've been to Lily & Bloom so many times that it feels a part of so many wonderful memories in our lives already. The warm and cozy atmosphere, the intimate vibe yet not overbearingly so combined with outstanding food and drinks make it an ultimate winner when it comes to date nights. On Valentine's Day, it's going all out with a lavish five-course menu at HKD $688 per guest plus 10% service charge. The special menu will take you by surprise in an evening filled with love and laughter as always at this romantic spot.
Lily & Bloom 5–6F, LKF Tower, 33 Wyndham Street, Central, Hong Kong, +852 2810 6166
www.buzzconcepts.com, www.facebook.com/LilyandBloom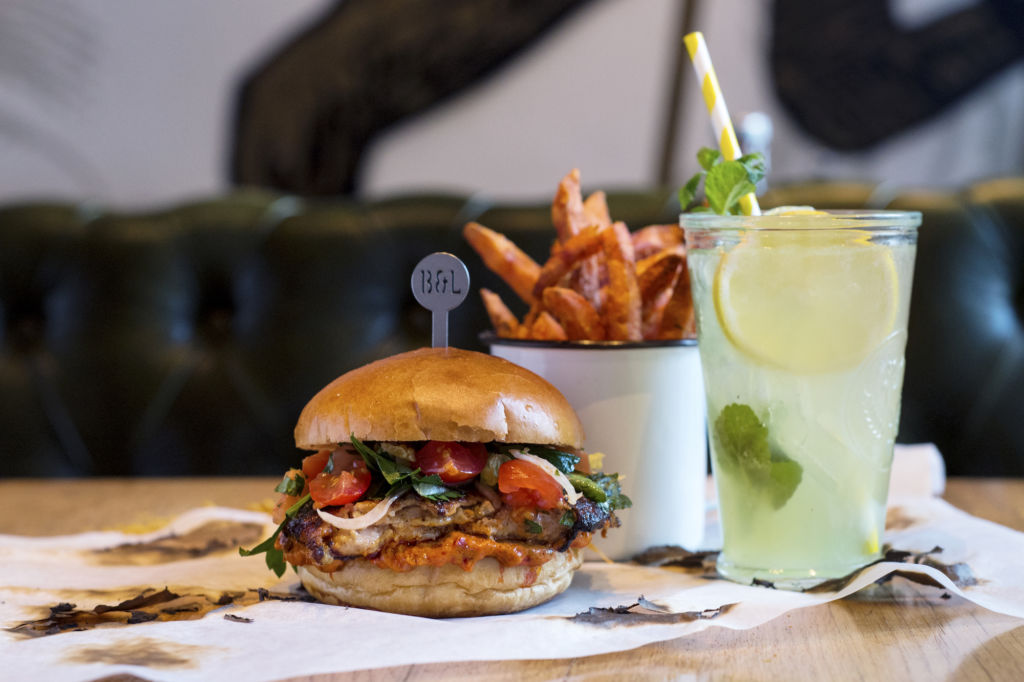 Beef & Liberty
Now, this is a whimsical Pre Valentine's Day date at Beef & Liberty. On February 13 from 7:00pm onwards, Beef & Liberty is hosting a Valentine's Themed Quiz Night that's sure to be filled with fun, food, and fantastic atmosphere. Gather your friends as guests need to form a team of up to 6 members maximum and everyone gets a chance to win amazing prizes. It's bound to be an evening of pure fun!
Beef & Liberty 23 Wing Fung Street, Wan Chai, +852 2811 3009
3F California Tower, 30–32 D'Aguilar Street, Central, Hong Kong, +852 2450 5778 G04
GF, 23 Carmel Road Stanley Plaza, Stanley, Hong Kong, +852 256 32798
www.beef-liberty.com/hk, www.facebook.com/BeefandLibertyHK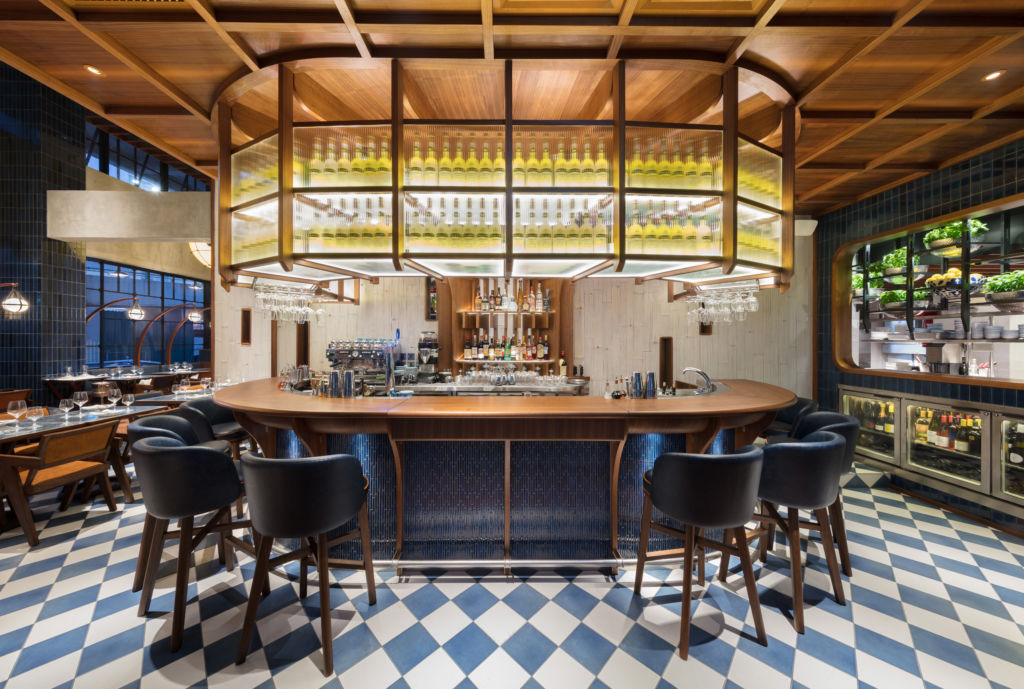 Osteria Marzia
Fancy an Italian feast on Valentine's Day? Osteria Marzia offers a four-course seafood-focused menu meticulously crafted by Chef Luca Marinelli that's available from February 11 to 15. The dinner for two starts with a tris di crudo or Scallops, Steak Tartare and Seabass followed by housemade Spaghetti
Chitarra, Turbot Pizzaiola and Lombata sirloin steak. A delicate yet rich White Chocolate Mousse is a sweet end to the evening. It is priced at HKD $888 per couple plus a 10% service charge.
Osteria Marzia 41 Fleming Road, Wan Chai, +852 3607 2253, www.osteriamarzia.com.hk
Tags
Related Posts