Dubbed as the Silicon Valley of culture, Hong Kong shopping destination K11 Musea adds to its reputation as an innovative cultural-retail stop with Muse Edition. Delivering the most forward-thinking brands in luxury streetwear, sophisticated ready-to-wear, and runway, K11's forward-thinking recent addition and bold aesthetics are matched with the curated products from different brands and elevate the shopping experience to a whole new level. Muse Edition brings together an unmatched fashion edit for the tastes of the city's contemporary fashion insiders and global millennials alike, of whom curated pieces and edgy collections are marketed to. The dynamic space bridges the building's past and present with a distinctive waffle check ceiling, innovative lighting, and elevated displays all coming together to resemble a world-class museum. This reflects K11 Musea's cultural-retail experience and enriches the daily lives of consumers through creativity, culture, and innovation. Here're are some of our favorites from brands like Bottletop, Chiara Ferragni, Juice, Off-White, and Palm Angels that are all at Muse Edition.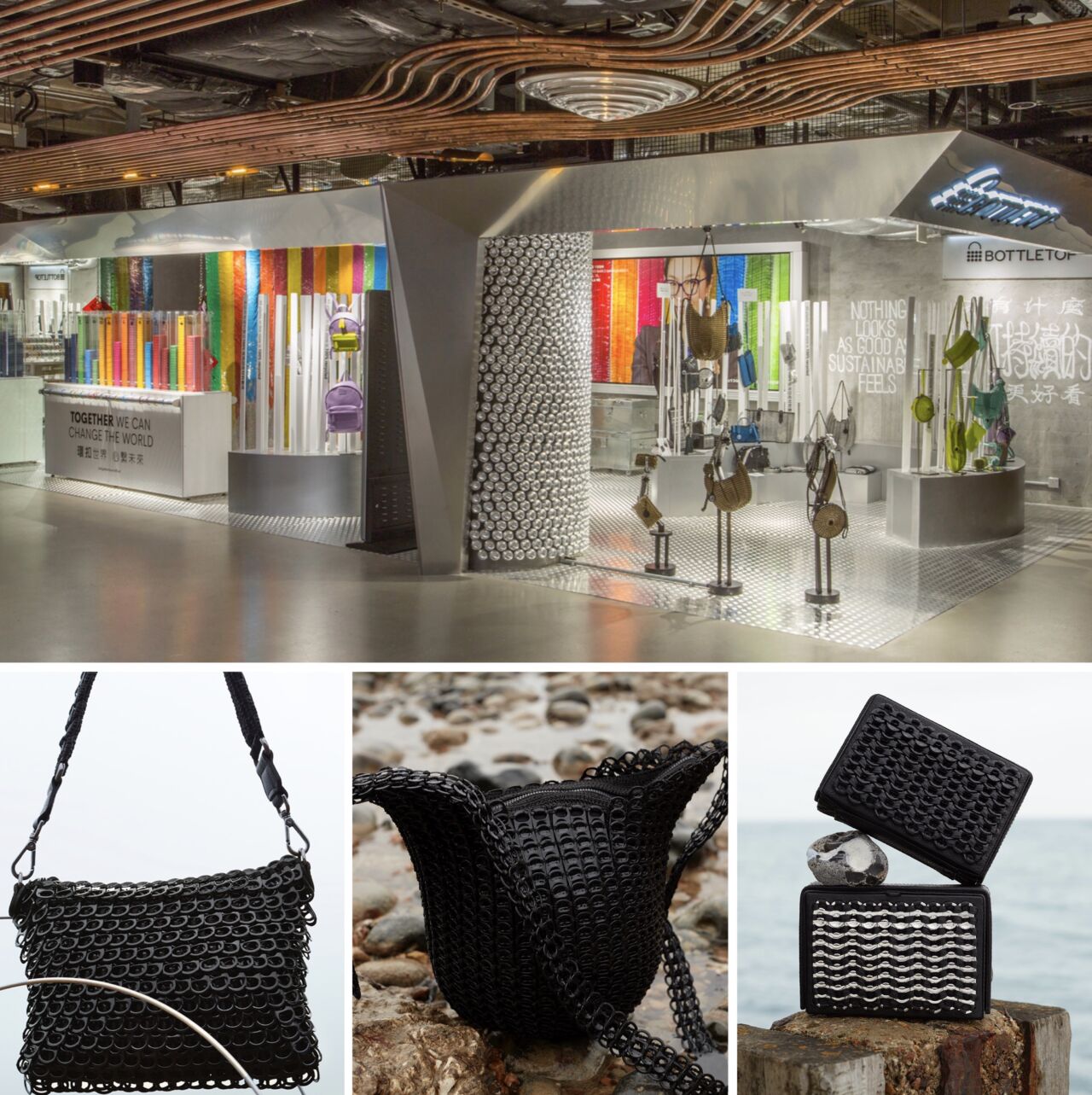 BOTTLETOP
British luxury sustainable fashion brand Bottletop was launched with a mission to empower people and the planet through sustainable design and creative culture and began with handbags made from upcycled bottle tops in Kenya lined with leather offcuts. Through a collaboration with Mulberry, they became international bestsellers, supporting artisans and funding health education for young people. The Bottletop store at Muse Edition was made sustainably using aluminum, recycled acrylics, and repurposed everyday materials, and the brand has collaborated with local street artist Boms on a bespoke mural celebrating Chinese calligraphy. Starting at HKD $1,150 (for the Luciana Fino Black), all their bags incorporate upcycled metal ring pulls in the brand's signature chain mail fabric. Mindful in its approach to manufacturing, they work with the Instituto Centro De Vida (ICV) to source its leather from a ground-breaking program called Novo Campo, which promotes sustainable farming practices, reduces deforestation and aids rainforest conservation, therefore ensuring that Zero Deforestation Leather is used in making the bags.
Bottletop Shop 31A, Muse Edition, 1F, K11 Musea, Victoria Dockside, Salisbury Road, Tsim Sha Tsui, Hong Kong, +852 3892 3890, bottletop.org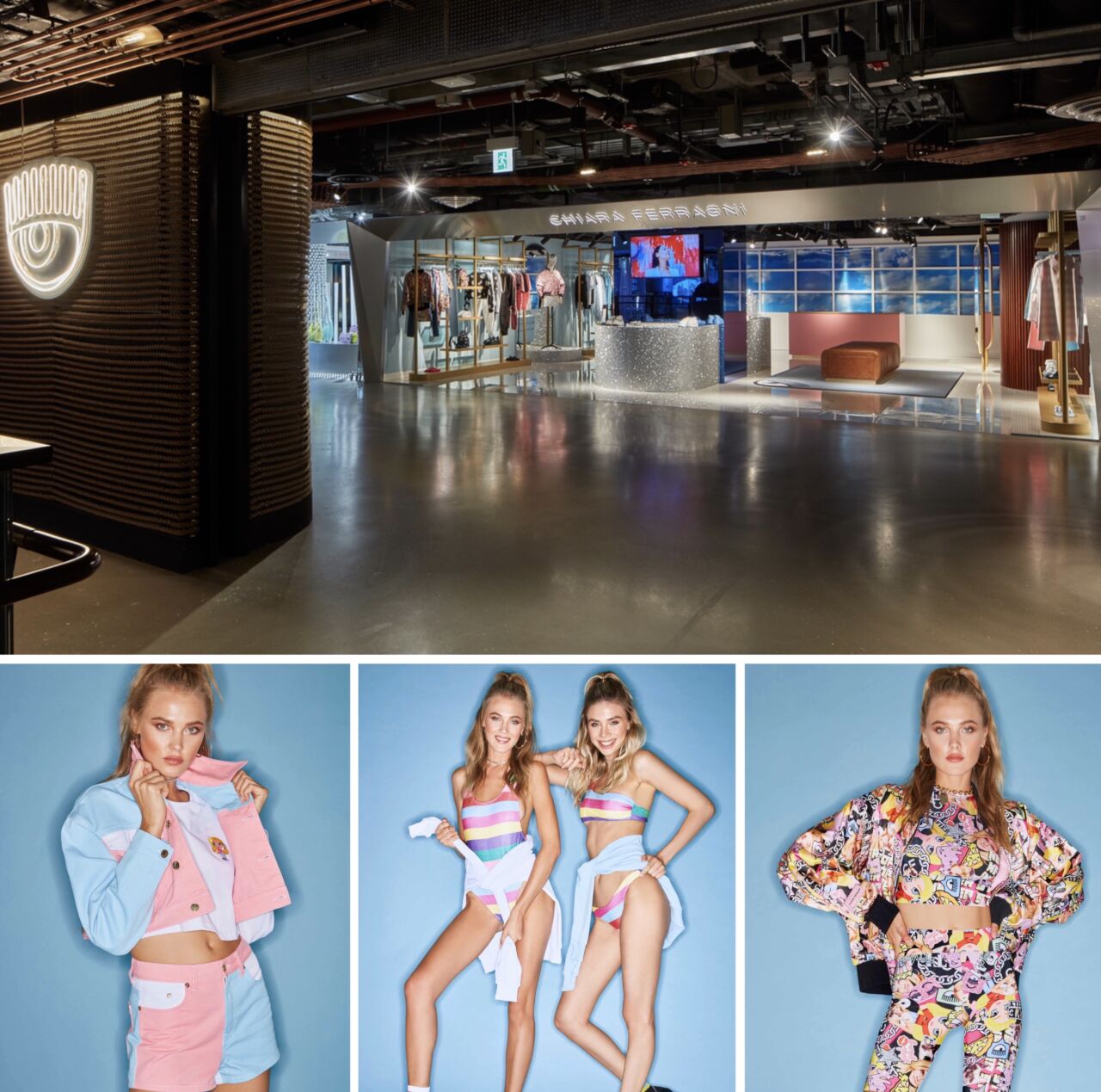 CHIARA FERRAGNI
Created by internationally-renowned fashion influencer and entrepreneur Chiara Ferragni, the self-titled fashion line is known for its iconic "flirting" motif, presenting playful yet stylish collections combining inspirational elements from travel, music, pop culture and contemporary art. Sold in more than 300 stores around the world, its first Hong Kong flagship is at Muse Edition with a 1,345 square foot space, defined by glittery fitting rooms, light blue carpets, wooden panels, and golden displays. For its Spring/Summer 2020 collection, the fashion brand proves that every woman can have multiple complementary roles–CEO, mother, businesswoman, wife, girlfriend, friend, and public figure. The new CFtag debuts, while the signature flirting eye element is renewed in transparent rubber and pink sparkly glitter. In addition to a new logo CFChain, the season offers CFUniforms pastel skirt and short suits, an expanded CFDenimWorld line, two new CFPrints with an all-over animalier motif and the CFMascotte on t-shirts and sweatshirts.
Chiara Ferragni Shop 131-132, Muse Edition, 1F, Licence Area, K11 Musea, Victoria Dockside, Salisbury Road, Tsim Sha Tsui, Hong Kong, +852 2633 2968, www.chiaraferragnicollection.com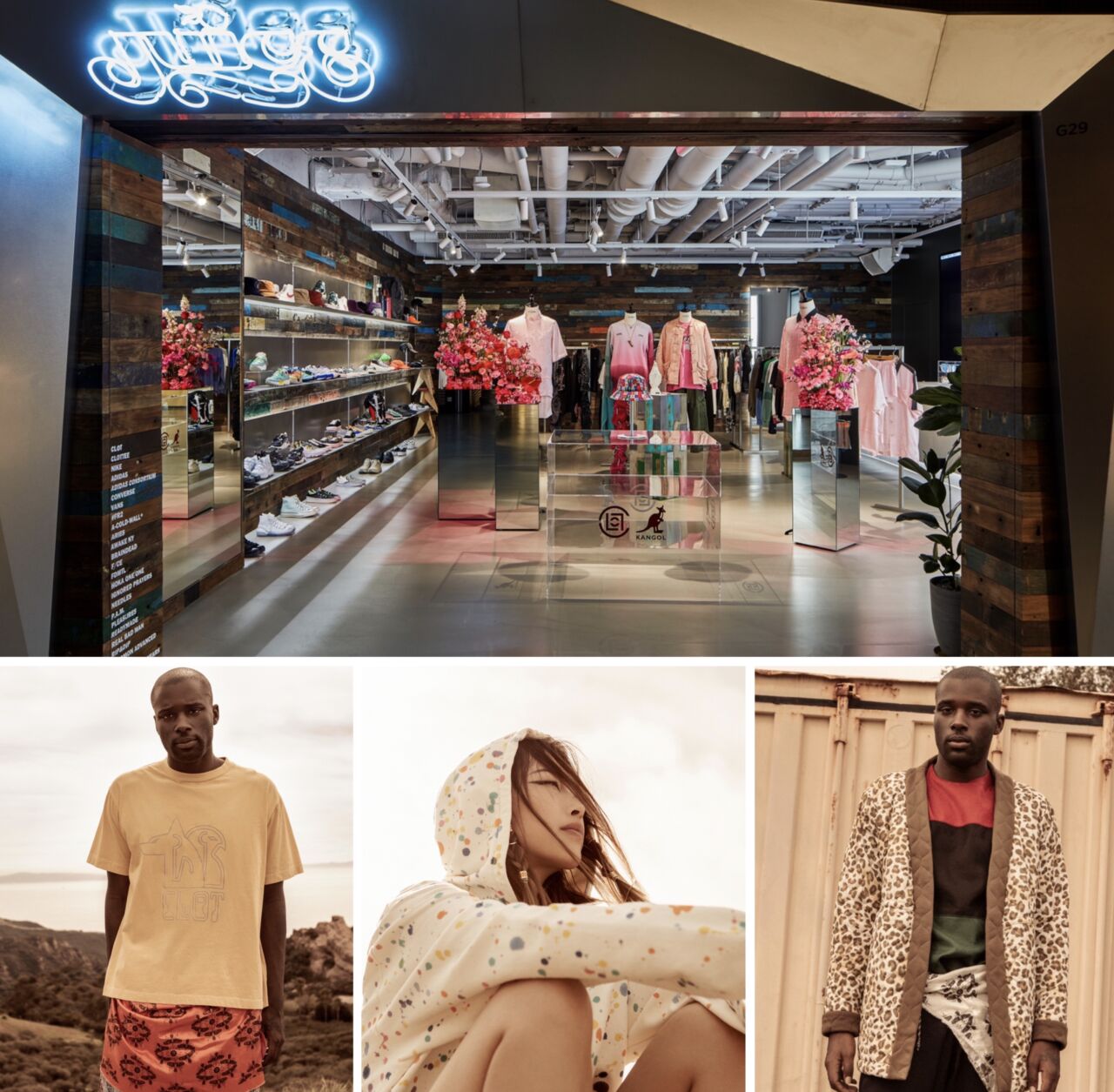 JUICE
Founded in 2003, fashion store Juice carries some of the world's most coveted brands in fashion and lifestyle. With 13 locations worldwide, it offers a unique and exclusive curation of goods. The location at Muse Edition features a curated selection of brands including their exclusive in-house labels CLOT and CLOTTEE alongside a range of top-tier names. The store carries signature streetwear imprints including the likes of Pleasures, Wacko Maria, and P.A.M, as well as lifestyle items from Kuumba, Medicom Toy, and more.
Juice Shop 029, Muse Edition, G/F, K11 Musea, Victoria Dockside, Salisbury Road, Tsim Sha Tsui, Hong Kong, +852 3892 3890, juicestore.com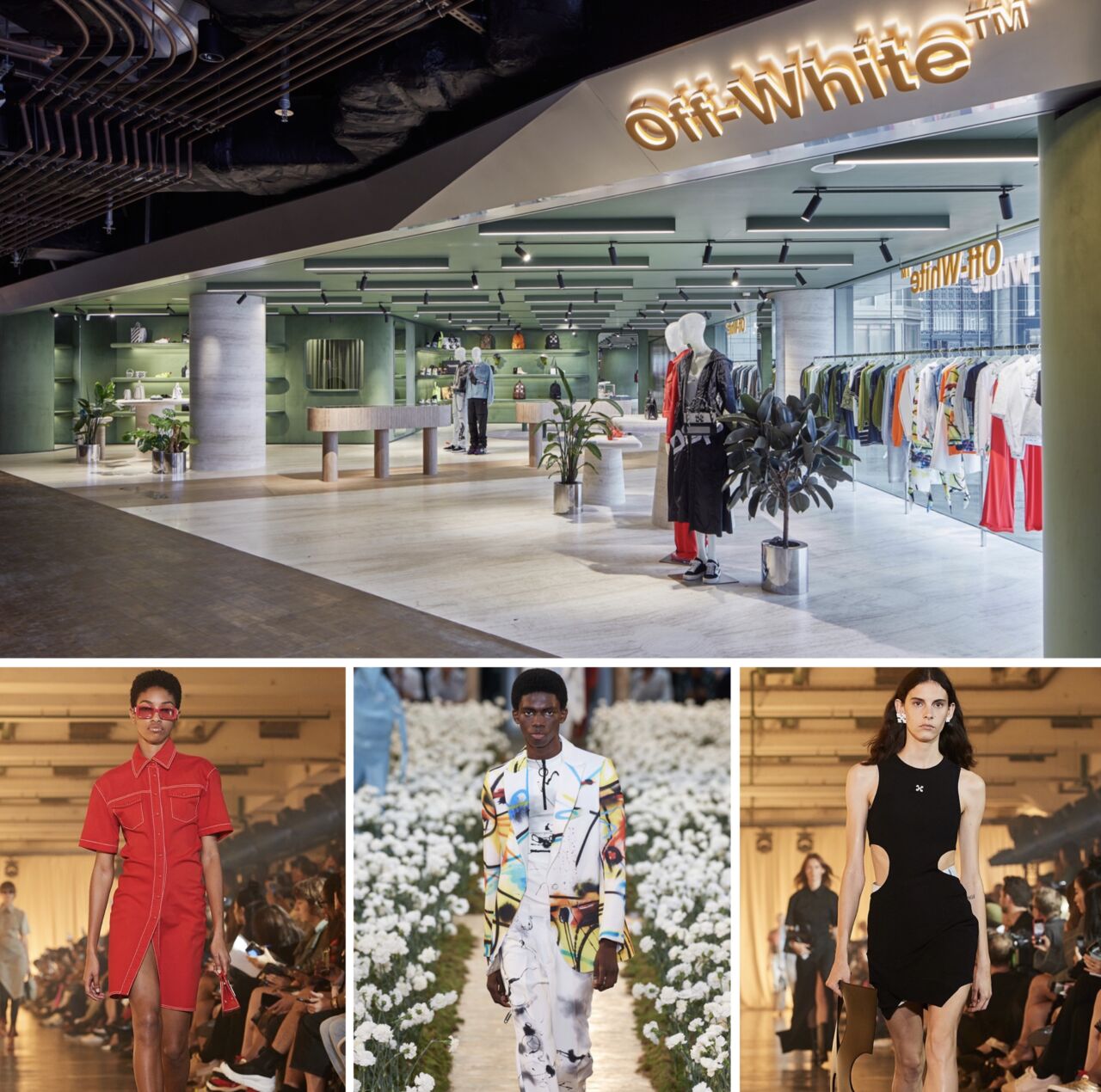 OFF-WHITE
Founded in 2013 by streetwear designer Virgil Abloh, Off-White articulates a current culture vision with seasonal collections of men's and women's clothing, objects, furniture, and publications. With its signature play on proportions, materials, graphic design, and the unique and clever use of materials, Off-White contributes to a new class of fashion aesthetics. For its Spring/Summer 2020 collection, Abloh collaborated with New York City-based artist Futura for a men's collection called "Plastic". The collaboration includes printed iterations of Futura's free-flowing graffiti scrawl on separates ranging from suiting to a blanket shawl, loose-fitting trousers, and t-shirts. Alongside its men's collection is the womenswear Spring/Summer 2020 collection which features block colors with minimal style aesthetics that is very rare for the brand.
Off-White Shop 032, Muse Edition, G/F, K11 Musea, Victoria Dockside, Salisbury Road, Tsim Sha Tsui, Hong Kong, +852 3892 3890, www.off—white.com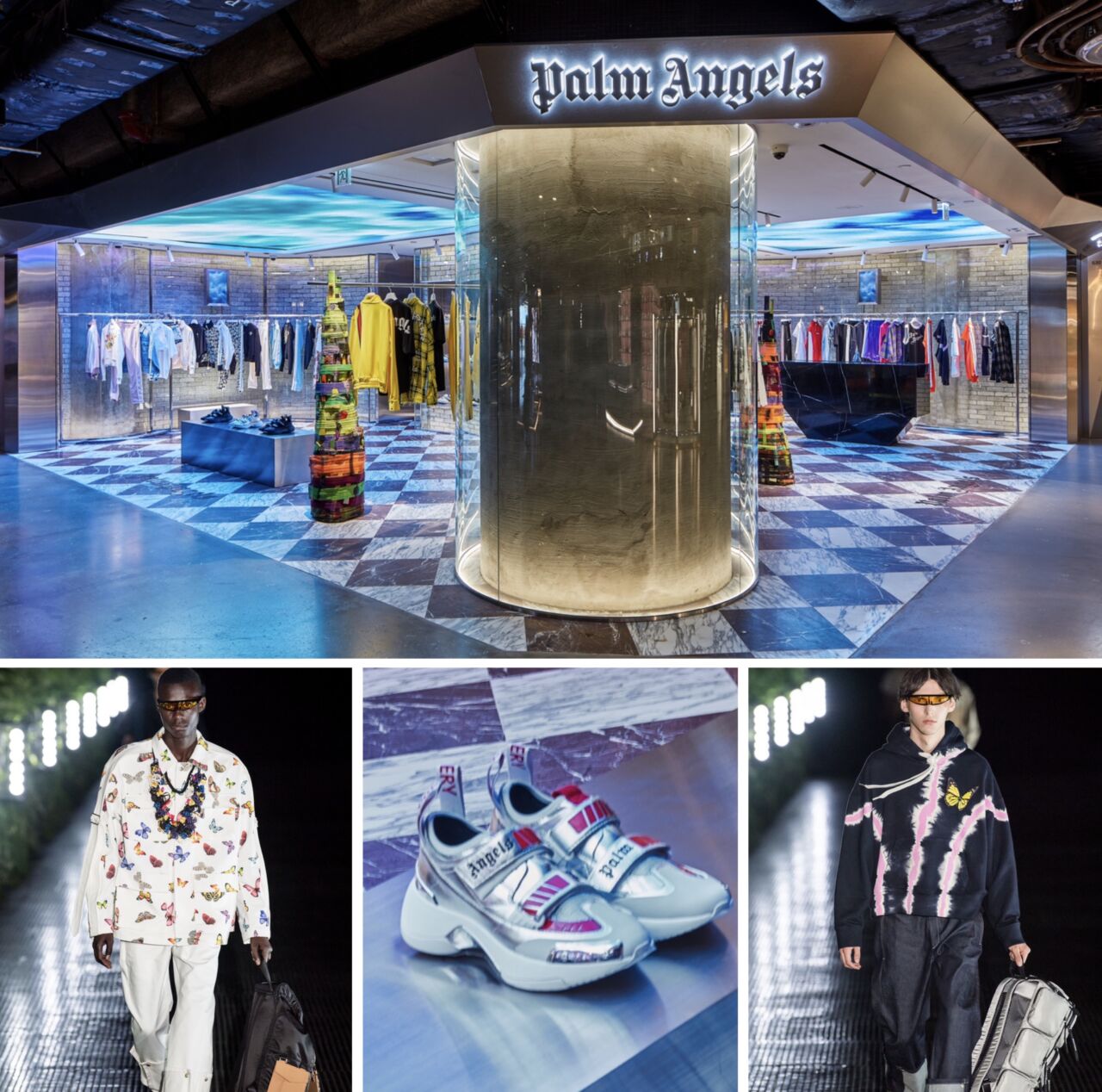 PALM ANGELS
Milan-born Francesco Ragazzi started Palm Angels in 2011 as photographic documentation of LA's skater culture, which evolved into a book in 2014 and subsequently a clothing brand in 2015. The brand stems from an Italian take on American culture and subcultures. It merges an appreciation for sartorial codes and a joy for fabric while using clothing as identity tropes and cultural signifiers. Conceptualized by Ragazzi, the Palm Angels store at K11 Musea continues on the notion of an archetype of a white cube art gallery but adds new elements that clash into non-codified mixtures.
Palm Angels Shop 030, Muse Edition, G/F, K11 Musea, Victoria Dockside, Salisbury Road, Tsim Sha Tsui, Hong Kong, +852 3892 3890, www.palmangels.com
Also read: 5 Cool Facts About the New K11 MUSEA
Tags