Rosewood Hong Kong opens its harbourfront doors as a timeless monument to residential luxury, towering over Victoria Harbour, a pinnacle point of the Victoria Dockside arts and design district. With a cobblestone drive, lush greenery and a serene forecourt, it makes the hustle and bustle of the city slip away from the moment you enter the gates. Tony Chi, the genius interior designer behind the beautiful rooms and comfortable suites incorporated a design experience that you feel rather than see. This can be seen in the comfortable chairs in the bathrooms, reading light by the bathtubs and most important, fluffy beds! The rooms and suites feature sky gardens and private plunge pools; and the hotel's public spaces will have landscaped lawns and terraces.
Here are five things not to miss about the hottest new hotel this year.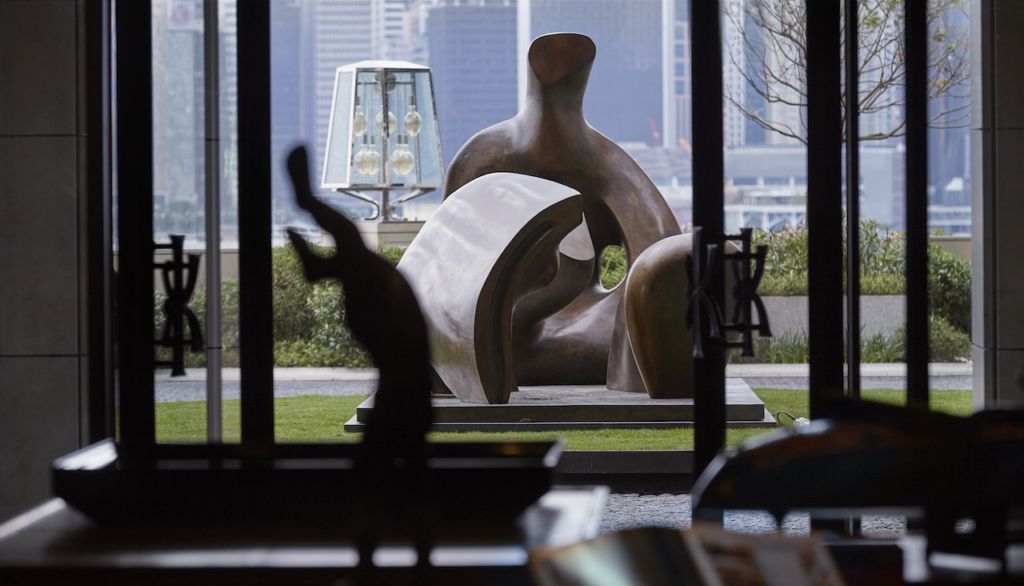 The Art
One of the most striking things about this luxurious property is the huge amount of art on display. Located in the heart of the art district, it is an ode to its stylish location and dedication to the company's values to incorporate art into all their properties–and this one is a showstopper. With contemporary Indian artist Bharti Kerr's "The Skin Speaks a Language Not its Own"  in the guest lobby (a life-sized sculpture of an elephant) marking the beginning of a completely curated art journey through the property including huge international names like Henry Moore and Damien Hirst, as well as China's Wang Keping and Hong Kong's Wilson Shieh. Like an eclectic gallery in its own right, staying at this hotel is a must for any art lover.
The Food
A range of food will be available at Rosewood to suit a multitude of tastes and cravings. The Legacy House is a Chinese restaurant with a vast outdoor terrace which boasts impressive views of the harbour. As is customary in traditional Chinese restaurants, in addition to the main dining hall there are private rooms available for larger parties. These rooms are modelled after a different landmark moment in the life of the Cheng family founding patriarch, Dr. Cheng Yu-Tung. For a more casual choice, Holt's Cafe mixes the authentic old Hong Kong style with a contemporary twist. For those with a sweet tooth, The Butterfly Patisserie is a collection of glittering confectionery. Looking more like a jewelry atelier than a dessert shop, there are glazed tiered cakes, brightly coloured sorbets and sugar-dusted treats that look like jewels! We love their signature Butterfly Kisses–a special creation drawing inspirations from a German dessert the chef once had as a child. We tried their Cherry and Yuzu flavor and both were absolutely delicious. Did you know that Rosewood have their own farm in Lantau Island where they grow their own produce? They even have their own black truffles! If this doesn't entice you to their dining outlets, I'm not sure what will.
The Drinks
The Hong Kong night view is famously fabulous the world over, and what better way to take in the view than with a fine drink. Rosewood is home to the Dark Side bar, a sophisticated bar in one Hong Kong's most coveted areas. With an al fresco outdoor terrace overlooking Victoria Harbour, it is surely to become one of the hottest spots on the island! Offering an extensive wine and spirits collection, cigars and a range of speciality cocktails to be enjoyed with their nightly jazz sessions. The Rosewood's sommelier also makes his own champagne! Talk about a personalized experience at the Rosewood Hong Kong.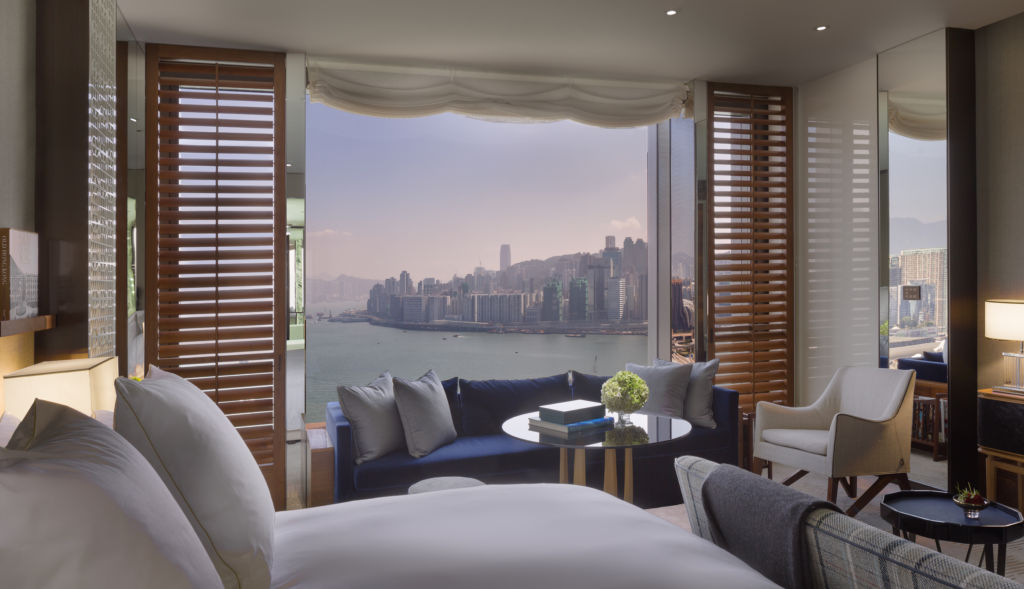 The Rooms
With 413 rooms, Rosewood Hong Kong has the highest number of suites of any luxury hotel in Hong Kong, meaning a luxurious, relaxing stay is never fully off the cards. Each room boasts an amazing bathroom suite and breathtaking views of the harbour. The custom furnishings which have been carefully collected and curated provide for a bespoke and unique stay, with a harmonious mix of lavish antiques amongst contemporary art which gives each room an air of class. With various rooms on offer, you can opt for a private lap pool and even a sun deck! One thing we can't get enough of, surely, are the bespoke Maison Caulieres toiletries in the bathrooms. It's extra special touches like these which turn a good stay into a great one. Stay tuned for our full hotel review coming soon and we can't wait to luxuriate in those huge beds, draw a bath and lounge around in their comfortable robes and slippers!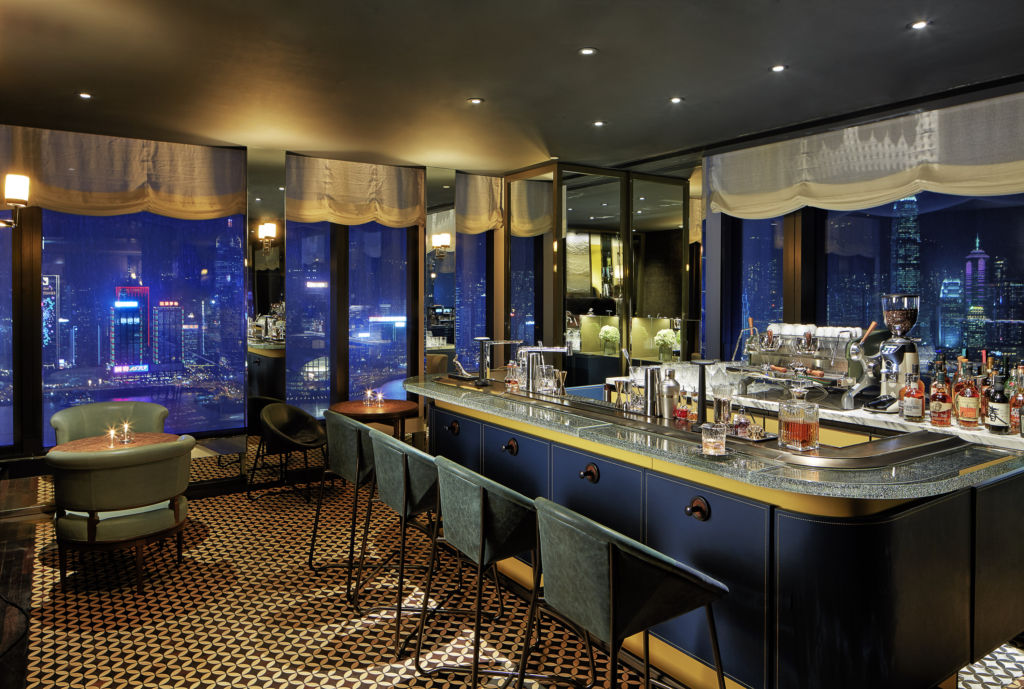 The Manor Club
One thing you must check out if you opt for a stay in a suite is the exclusive Manor Club on the 40th floor. There's an outdoor balcony area with a breathtaking 360-degree view of Hong Kong. As with most of the features of this hotel, it has outstanding views of the harbour and an astounding 24-hour service. From beautiful food presentation to handcrafted beverages and a games room, if you ever need "me time", Rosewood Hong Kong's signature suite-only lounge will make you feel right at home. Available only to Suites and those staying in Club House rooms, however for an additional fee, you can pay to use the Manor Club.
At the time of publishing, their swimming pool and spa offerings were not open.
Rosewood Hong Kong  Victoria Dockside, 18 Salisbury Road, Tsim Sha Tsui, Kowloon, Hong Kong, +852 3891 8888, www.rosewoodhotels.com
Tags
Related Posts