It's shaping up to be another glorious month in Hong Kong with more unique dining experiences and culinary adventures on the way. We scoured all the latest news and promotions from the city to help answer that one universal conundrum asked by millions daily: "Where shall we eat?" Here are our top dining picks in the 852 this September – make sure you call ahead to reserve a table at these fabulous dining spots and enjoy! 😋
Dragonfly
(See featured image above)
Dragonfly is an awesome new spot in the recently opened Tai Kwun which features an elegant sensual design that would be a great place to take a date or chill out. Designed by Ashley Sutton, the bohemian-style cocktail lounge transports guests back to the late 19th century with a style and feel reflective of the Art Nouveau era.
With live music and a creative cocktail menu featuring the most intriguing signatures fuelled with inspirations from around the globe, this is the perfect place to unwind and relax after a long day. Sample the Monet's Teapot priced at HKD $128 that evokes mystery and surprise through its combination of gin, sake, cucumber, nori, and lime (it also comes served in a Tetsubin cast-iron teapot). Those with a sweet tooth can indulge in a reinvented bubble tea, Dragon's Pearls, priced at HKD $138, featuring Jasmine milk tea with mandarin, gin, and cognac. Guests looking to accompany their libation with light bites can choose from the delicious selection of small plates such as the short ribs bun priced at HKD $158, beef sliders priced at HKD $148 with a zesty guacamole; and black truffle polenta bites with parmesan cheese at HKD $88.
Dragonfly Shop 10&13, G/f, Tai Kwun, 10 Hollywood Rd, Central, Hong Kong, +852 2777 2633
FUMI
Whether you're seeking out sushi, sashimi or sake, FUMI is the best place to be for all your Japanese food cravings. This is a place to head to for an awesome weekend brunch. They have a new Japanese brunch menu every Saturday from 11:30am to 2:30pm with exclusive dishes featuring top quality ingredients from different cities and prefectures. The unique brunch is priced at HKD $450 per person. Fall in love with crispy tempura items, grilled skewers, and topnotch meat unlike any you've ever tasted before.
Also, don't miss FUMI's exclusive Sake Masterclass with an eight-course Kaiseki Dinner with a sixth generation sake-maker, Daimon Yasutaka, on September 1 at 8:00pm. It is priced at HKD$1,350 + 10% per person. With 200 years of brewing history, guests will have the rare opportunity to try his premium award-winning line-up of Japanese sakes.
FUMI 6/F, California Tower, Lan Kwai Fong, 30-36 D'Aguilar St, Central Hong, Kong, Central, Hong Kong, +852 2328 3302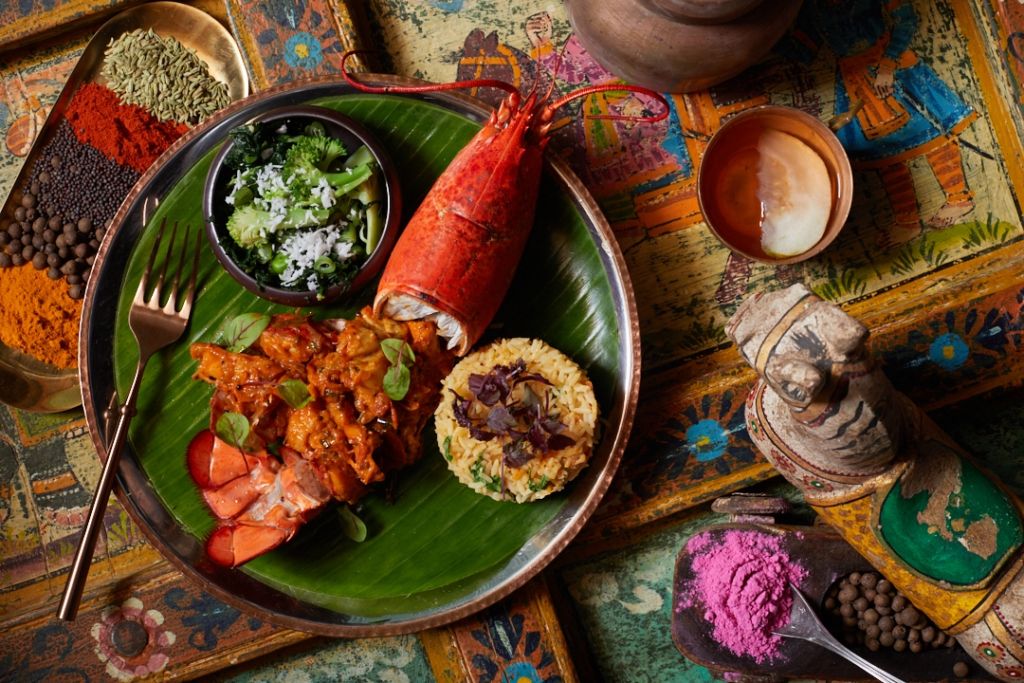 Chaiwala
Inspired by the colors and flavors of India, Chaiwala is our favorite place for Indian cuisine with an authentic and yet innovative mix of dishes. Located in the heart of the new cultural district off from Tai Kwun, Chaiwala features three unique spaces for all kinds of diners.
We adored the 'Chai Bar' that features a vintage Indian chai stand, while the 'Kitchen' has traditional tandoor ovens sitting behind the open kitchen offering a peek of the chefs in action. On the other hand the 'Dining Room' features rustic wooden frames along whitewashed walls. We suggest you start with the Dabbawala Menu at HKD $480 per person, which includes a selection of Chaiwala signatures and Chef's favorites. You can opt to try from their a la carte menu. Start with small plates in the form of Malabar scallops priced at HKD $190, served Kerala style with a coconut and ginger sauce and raw mango. Another must-try is Chef Bala's famous Kerala fish curry priced at HKD $140, prepared in a classic coconut sauce with fragrant curry leaves.
Chaiwala Basement, 43-55 Wyndham Street, Central, Hong Kong, +852 2362 8988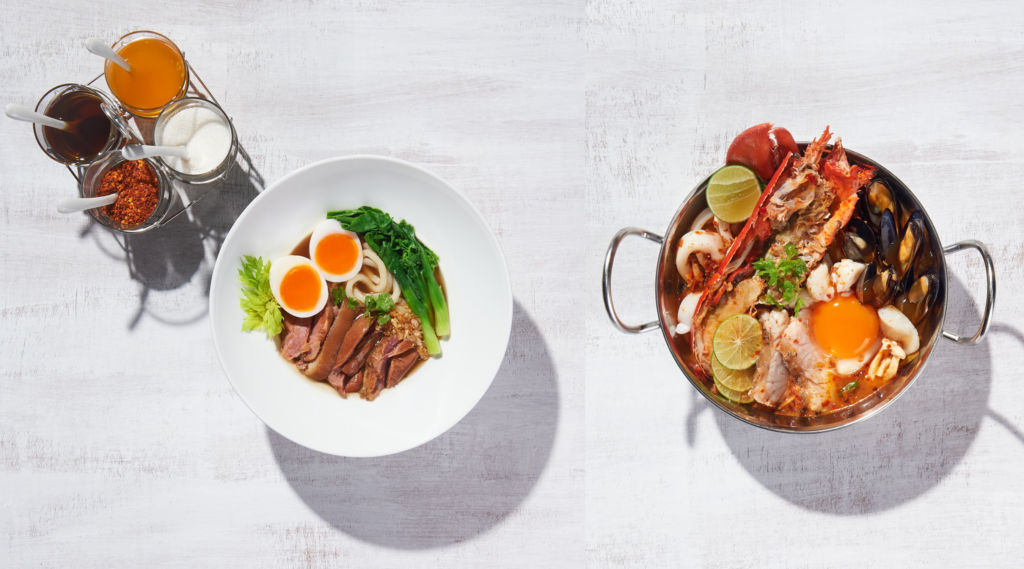 Greyhound Cafe, Elements
This new outlet of Greyhound Cafe in Elements is bigger and better than the other venues. We've heard so much about their tantalizing Thai noodle bowls that we simply had to try it for ourselves. The lobster tom yum super bowl is priced at HK $268 and comes with delectable Boston lobster, scallops, black mussels, baby squid, tiger prawns – all served piping hot with spicy soup and authentic "Thai Mama" instant noodles, just as you would taste in Bangkok's night markets. More than ten new dishes have been unveiled to sate the appetite of Hong Kong diners. We also loved the yellow curry crab on rice priced at HKD $198. The special recipe seems to be a combination of stir-fried crab meat, jasmine rice and a clear soup of the day. No matter what you choose, it's bound to be a satisfying meal at this new dining hotspot.
Greyhound Cafe, Elements Shop 2001B, 2/F, Elements, 1 Austin Road West, Tsim Sha Tsui, + 852 2386 6008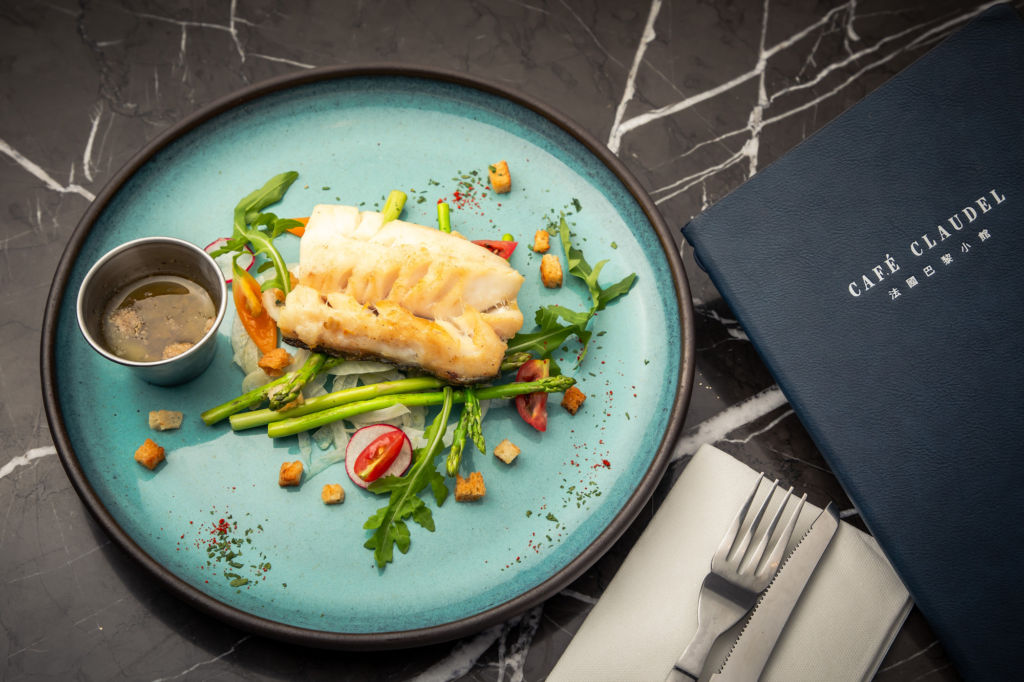 Café Claudel
You will feel you're in the streets of Paris when you dine at Café Claudel – they capture the very essence of Parisian café culture right in the heart of Hong Kong. Marking their tenth venue in the city, head to Tai Kwun for a spot of style and Parisian delights. With executive chef Kevin Li from Pastis French Bistro at the helm, you will find a wide variety of timeless French dishes including foie gras terrine, Tartine, croquette will be served. Don't leave without a slice of dessert, as they are awesome too. We simply love the elegant ambiance that makes every experience a treasured moment at this dining hub.
Café Claudel Shop 01-G08, Tai Kwun, Central, Hong Kong, +852 2411 1310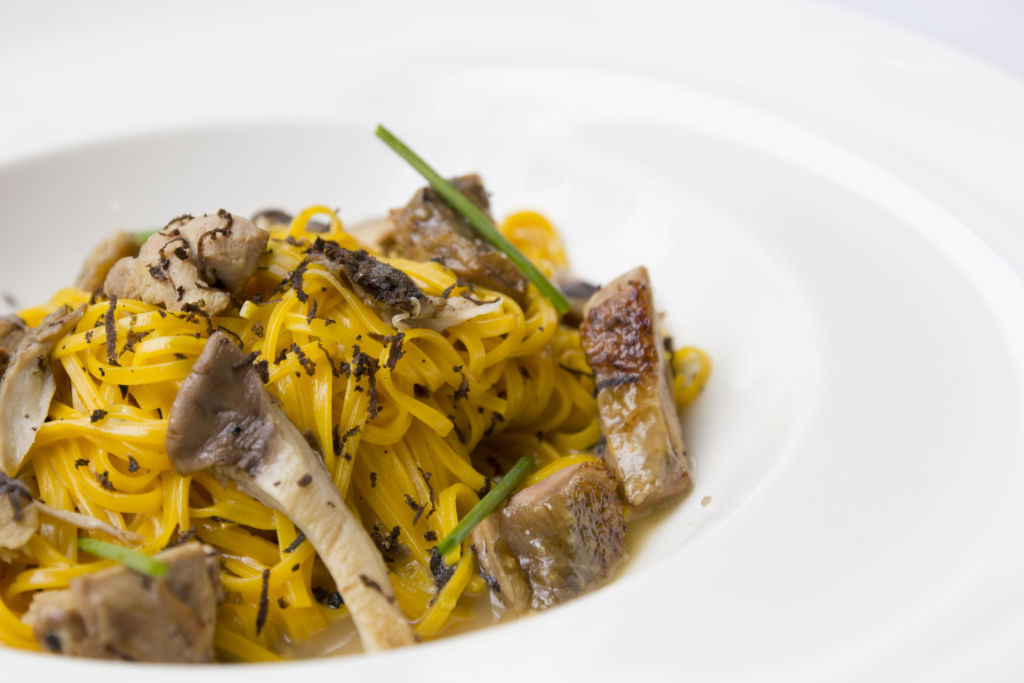 Giando
If you're torn between Italian or Chinese cuisine for your dining choice, then head to Giando's this month for a super special dining offer. Starting from September 12 to 26, an Italian and Chinese tasting menu is available at Giando in collaboration with Kin's Kitchen. Chef Caprioli's specials include cantaloupe melon soup with spices, crispy ham, pistachio and Sichuan pepper; golden fried Sicilian prawns & calamari in Asian spices with celery, salt-baked Orbetello seabass fillet with mixed herbs served Asian, Mediterranean or Cantonese Style; peach rice wine sorbet and so much more. This special six-course Tasting menu is available at HKD $728 + 10% per guest at Giando.
Giando Italian Restaurant and Bar Shop 1, G/F, Tower 1, Starcrest, 9 Star Street, Wanchai, Hong Kong, +852 2511 8912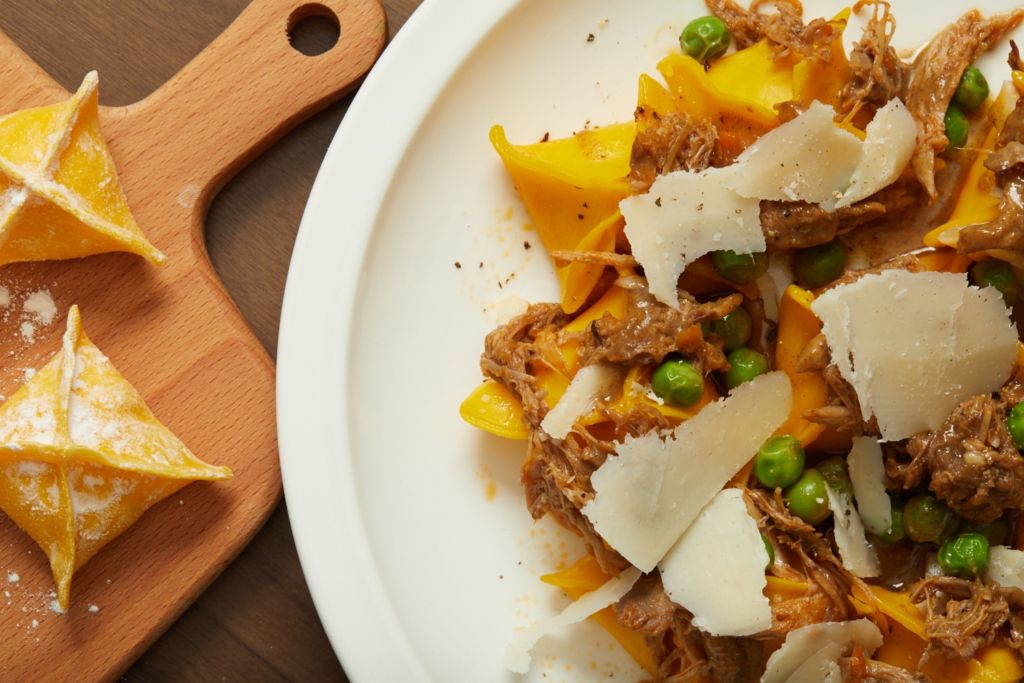 Pici
Pici is finally at Tsim Sha Tsui. Our favorite place for pasta extends its home to more customers in the city. This month, sample their simple, no fuss home-made pasta menu that feature classics such as Tagliolini with shallots, white truffle paste and shaved truffle, Orecchiette with Italian sausage and spicy n'duja, as well as several new dishes exclusive to the Tsim Sha Tsui location. Teeming with vintage trinkets and antique artworks, the  70-seat space with accents of blue and walnut timber paneling throughout the space encompasses Pici's classic charm. Make sure to book in advance when dining with family and friends for a hearty Italian meal.
Pici Pasta Bar 31 Chatham Rd S, Tsim Sha Tsui,Hong Kong, +852 2771 2231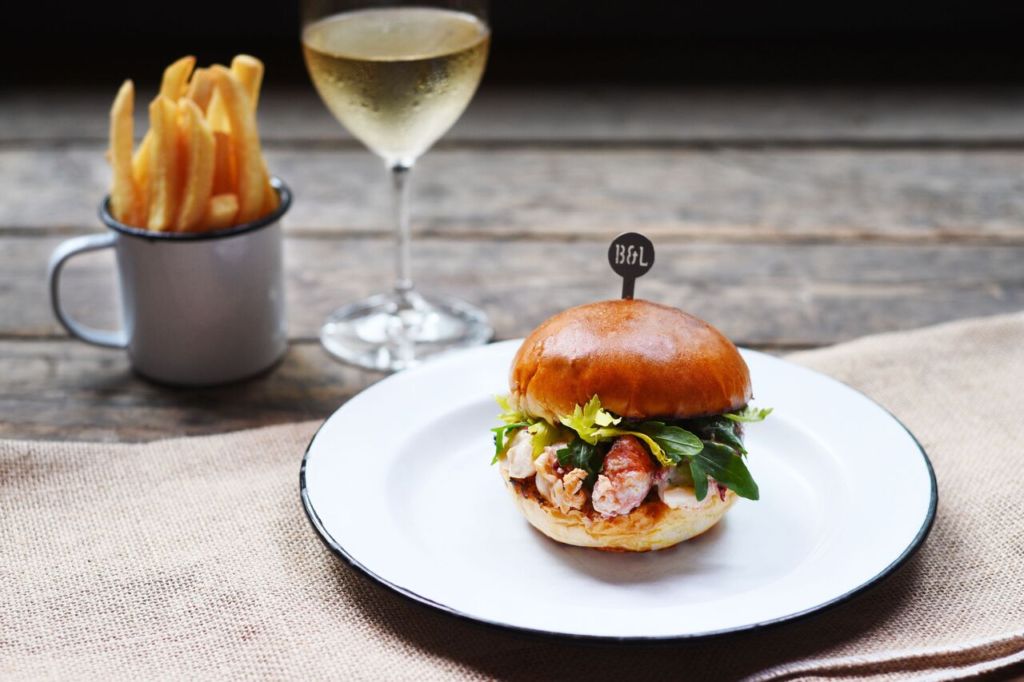 Beef & Liberty
There's always something new to look forward to at Beef & Liberty. This month, we dare you to try The Impossible Thai Burger with vegan soya mayonnaise and The Impossible chili cheese fries which will all become permanent fixtures on the menu at all venues. From Chef Uwe, these items take the values of pro-sustainability movement to another tasty level. This is a gigantic step not just for vegan guests but to raise awareness about healthy options and wellness in general as well. Don't be left behind and make sure to try it this month!
Beef & Liberty 23 Wing Fung Street, Wan Chai, +852 2811 3009
3F California Tower, 30–32 D'Aguilar Street, Central, Hong Kong, +852 2450 5778
GF, 23 Carmel Road Stanley Plaza, Stanley, Hong Kong, +852 256 32798
www.facebook.com/BeefandLibertyHK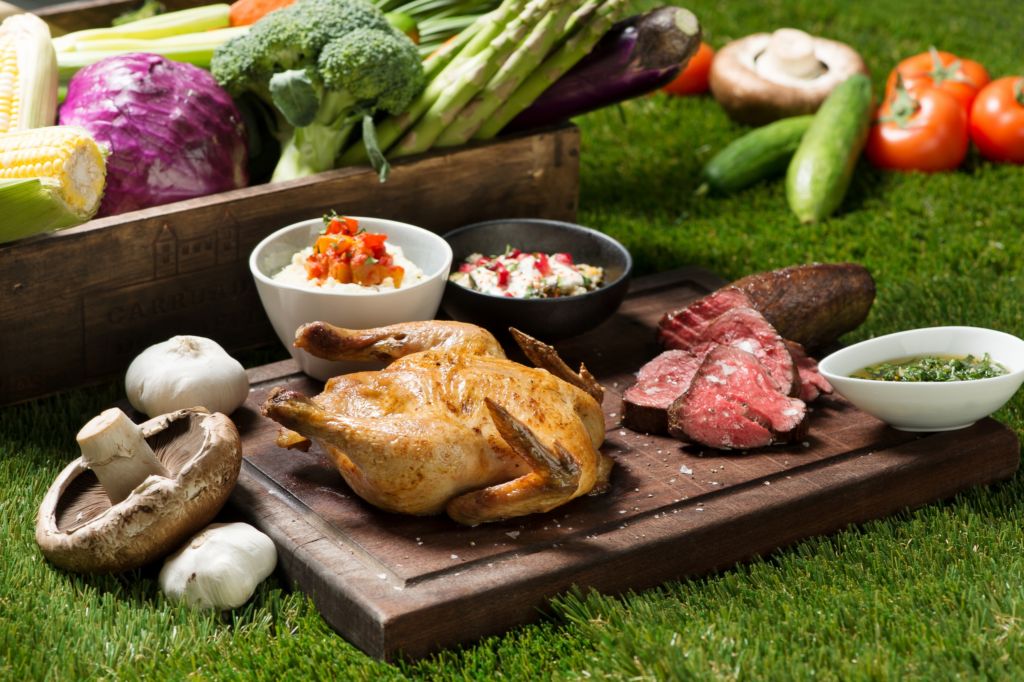 FEAST, Hong Kong
Feast (Food by EAST) is introducing a wellness semi-buffet dinner from September 3 to October 31 to promote a balanced diet and healthy lifestyle for all guests and diners. The menu features an array of vegetable soups, including mushroom and spinach, curried lentil, and beetroot and quinoa salad. The well-being sharing board features grilled beef eye fillet and oven-roasted corn-fed free-range chicken. There's so much to love about eating delicious and healthy food at this dining spot. The semi-buffet dinner is priced at HKD $498 per person from Monday to Thursday, and HKD $528 per person from Friday to Sunday and public holidays. Children aged 12 or under will enjoy a 50 percent discount.
EAST Hong Kong, 29 Taikoo Shing Road, Taikoo Shing, Hong Kong, +852 3968 3968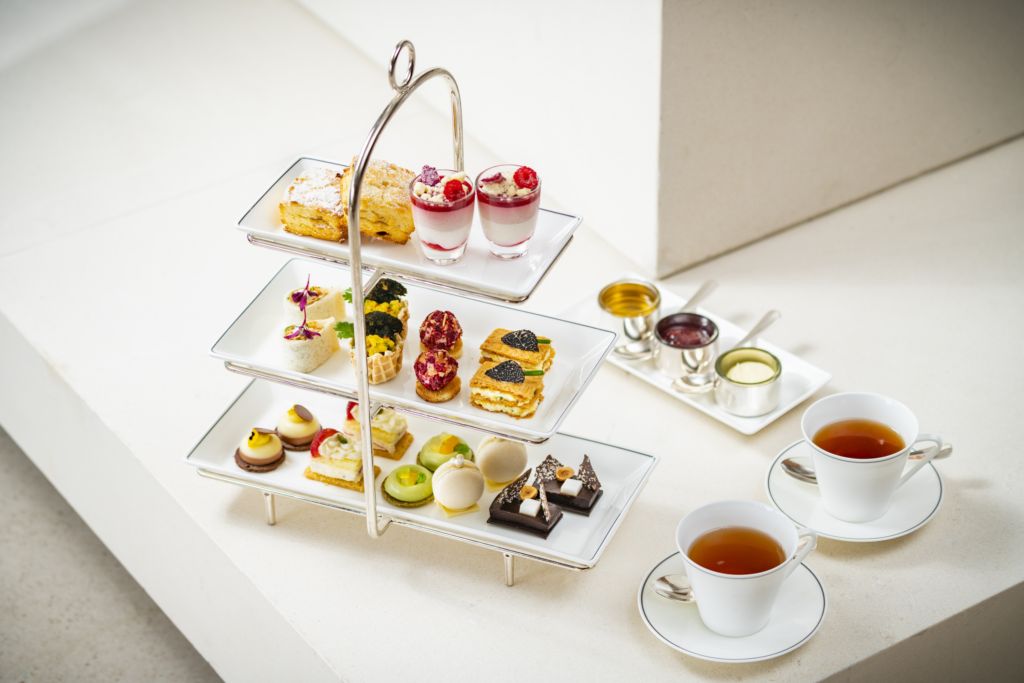 Café Gray Deluxe Presents Seasonal Afternoon Tea With Le Labo Gift Sets
The Upper House and Café Gray Deluxe give the exquisite afternoon tea a stylish twist with their new exclusive Le Labo gift set. The dining offer is available until the end of September. Sharing similar philosophies when it comes to craftsmanship and commitment, the special delicacies are comprised of eleven savories and pastries including the truffle and egg salad millefeuille and jasmine macarons.
Guests who enjoy the experience will receive a Le Labo gift set, which includes Hinoki Shower Gel (75ml) and Hinoki Body Lotion (75ml). The elegant dining experience is priced at HKD $310 per person and HKD $560 for two, and will be served daily from 3:30pm to 5:30pm at Café Gray Deluxe. Guests can enhance their experience with a glass of Champagne Lanson Brut or Rose priced at HKD $150.
Café Gray Deluxe Level 49, The Upperhouse, 88 Queensway, Central, Hong Kong,+852 3968 1106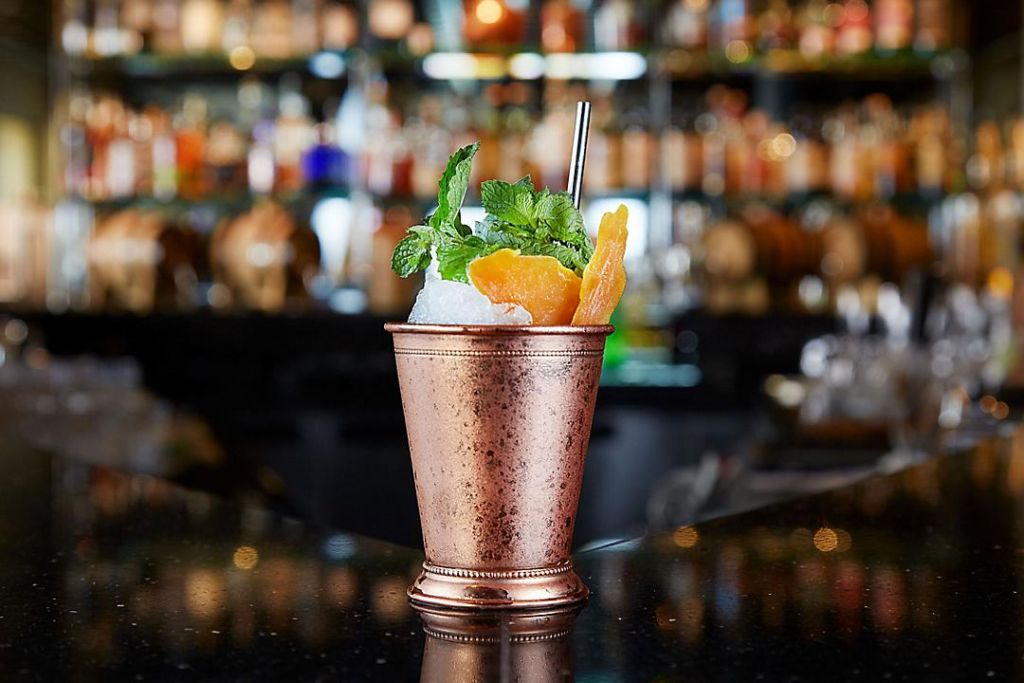 M Bar
M bar is having an exclusive pop-up of The Bamboo Bar at Mandarin Oriental, Bangkok from September 17 to 19. Savor the taste of Thailand during the three-day residency from Bar Operations Manager Jamie Rhind who will present his range of signature cocktails that are inspired by different provinces of Thailand. Sip sophisticated cocktails with the stunning view of the city with friends or colleagues during the exclusive three-day pop-up.
M Bar, Mandarin Oriental Hong Kong 5 Connaught Rd Central, Central, Hong Kong, +852 2825 4002
WATCH OUT FOR THIS OPENING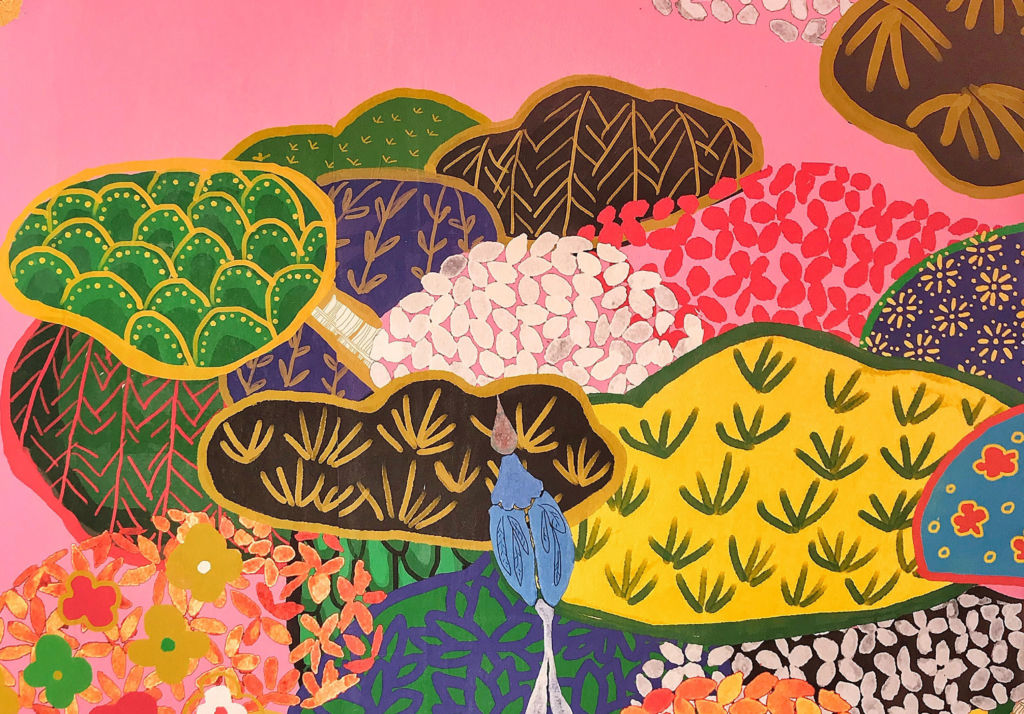 PIQNIQ is the latest venue from the award-winning hospitality group Le Comptoir. Set to adorn the high-rise urban oasis of the city, it also boasts works by the iconic Yayoi Kusama along with a welcoming bar furnished with custom-made tiles by Lala Curio. Highlighting dishes from around the globe including Chinese, Japanese and Mediterranean favorites, this dining spot is definitely one to watch out for.
PIQNIQ 27/F, H Queen's, 80 Queen's Road Central, Central, Hong Kong
Tags