With time flying past, it's time to make the most of the remaining year and enjoy 2019 to the fullest. With just a snap of a finger, it's already October and as always, Hong Kong is bustling with wonderful activities, cultural events, and dining affairs that should be added onto your October calendar. Oh, Hong Kong, you never cease to amaze us!
HAPPY VALLEY OKTOBERFEST 
(Featured image above)
The highlight of October is back with an even bigger surprise. Enjoy the perfect mid-week event at Happy Valley Racecourse and celebrate the Happy Valley Oktoberfest. Hosting an outdoor festival at the races, the Happy Valley Racecourse is set to transform with an atmosphere more festive than usual to celebrate the grand affair. The Oktoberfest party is bound to be epic with two German music troupes set to perform on stage at Beer Garden–The Notenhobler for three nights. Expect traditional Bavarian music, German sausages, and pretzels plus buckets of authentic German beer!
When: October 9, 16 and 23, 2019
Where: Happy Valley Racecourse, No. 79, Wong Nai Chung Rd, Happy Valley, Hong Kong
For more details, visit www.happywednesday.hkjc.com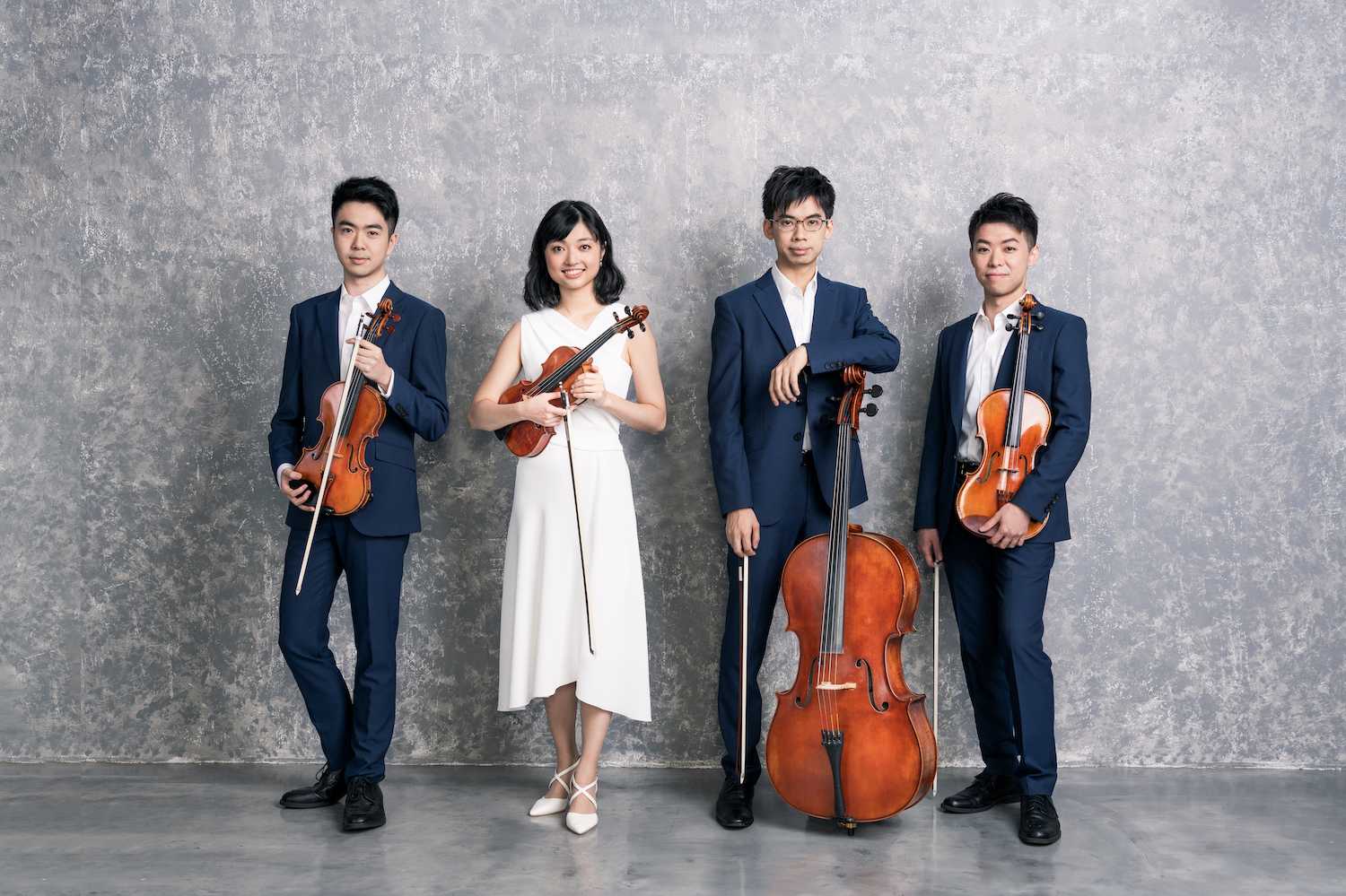 WORLD CULTURES FESTIVAL PRESENTS AN EVENING WITH NORDIC COMPOSERS
Add the World Cultures Festival in your diary and mark the dates! Since 2005, this festival has traveled north, south, east, and west to bring artistic gems from different regions to Hong Kong. There are wonderful presentations to watch out for but we are eyeing 'An Evening with Nordic Composers' with great anticipation. The chamber music was created for intimate settings, providing audiences with a refreshingly close encounter with performers and the works they play. Support local rising stars as they interpret 19th and 20th-century masterpieces from five Nordic composers in a specially prepared home-like setting.
When: October 22–23, 2019
Where: Studio Theatre, Hong Kong Cultural Centre
How much: HKD $200–280
For more details, visit www.worldfestival.gov.hk

Opera Hong Kong proudly presents Verdi's Rigoletto
Opera Hong Kong presents the production of the Fondazione Teatro Lirico di Cagliari, Rigoletto, composed by Giuseppe Verdi. This sensational show is supported by the Leisure and Cultural Services Department, Hong Kong Arts Development Council, the Art Development Matching Grants Scheme of the Government of the HKSAR and the Italian Cultural Institute. Rigoletto is based on a play called "Le roi s'amuse" by Victor Hugo and was Verdi's first international success which tells a tale of jealousy, vengeance, and sacrifice!
When: October 9–13, 2019
Where: Grand Theatre, Hong Kong Cultural Centre
How much: HKD $150–1,280
For more details, visit www.operahongkong.org

FOOD FUTURE SUMMIT
Foodies rejoice as Food's Future Summit returns to Hong Kong on October 11–12. Launched in 2017, the goal of the summit is to initiate change within the world of food by furthering ideas, knowledge, and connections across the full spectrum of the food space and the public. The summit hopes to recognize future-forward innovations; champion individuals behind critical causes and empower consumers to make better-informed decisions about what they eat. Key questions they hope to tackle include, what we will be eating in the future, how will our dining experience change, and how to create a sustainable food cycle.
When: Friday and Saturday, October 11–12, 2019
Where: Asia Society Hong Kong Center, 9 Justice Drive, Hong Kong
How much: HKD $53–2,543
For tickets click here, and for more details and information please visit their website

Crowning Glory: The Beauty of Ladies' Ornaments from Asia and Europe
Explore beautiful and historical ornaments that influenced the modern era from Asia and Europe. Liang Yi Museum presents "Crowning Glory: The Beauty of Ladies' Ornaments from Asia and Europe". It's a landmark exhibition exploring the role women's clothing and accessories played in the social construction of gender and identity from the late imperial era in China and Japan to the early modern period. The compelling selection features over 250 exhibits, including objects of everyday use from traditional Chinese furniture associated with the boudoir, Japanese hair ornaments and silver pieces, to textiles from both cultures.
When: September 17, 2019–February 27, 2020
Where: Liang Yi Museum, 181 – 199 Hollywood Rd, Sheung Wan, Hong Kong
For more details, visit www.liangyimuseum.com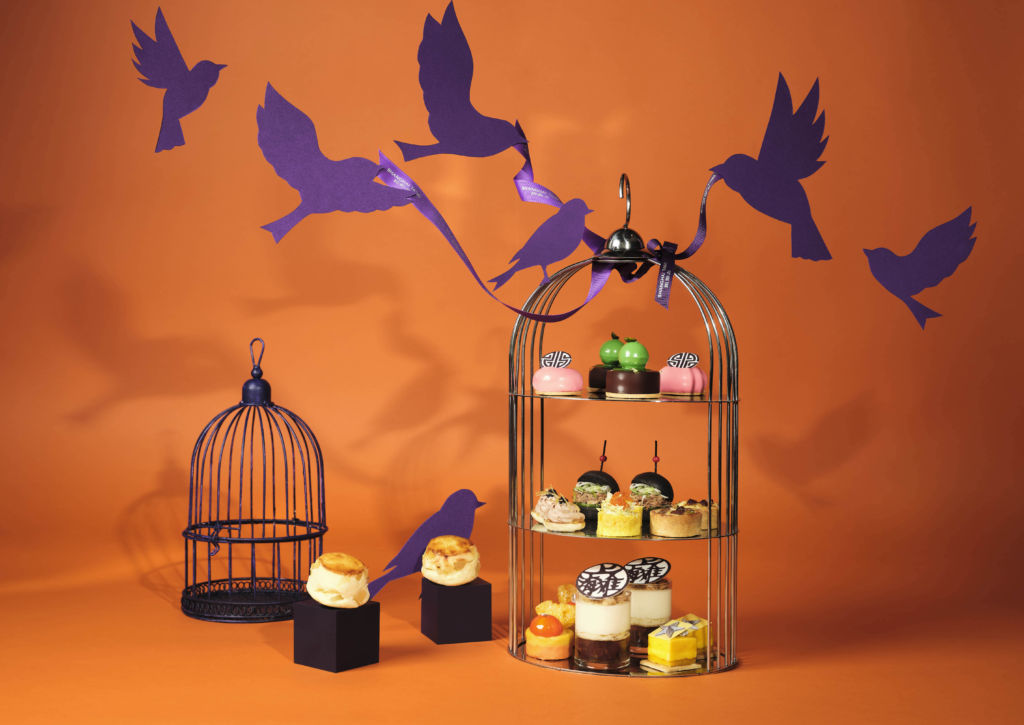 Café 103 Launches Shanghai Tang "Back To The Roots" Afternoon Tea
Enjoy a lovely afternoon tea catch up with your close friends at Café 103. In collaboration with luxury lifestyle brand Shanghai Tang, they have designed an exquisite afternoon tea set inspired by its rich heritage with a modern twist. This is in celebration of Shanghai Tang's 25th anniversary this year! The afternoon tea set transforms the brand's iconic aesthetic and craftsmanship into edible works of art. The Chinese-inspired afternoon tea set boasts an intriguing combination of both savory and sweet delicacies that will make your girly gatherings or family moments even more special.
When: September 16–November 17, 2019
Where: Café 103, Level 103, The Ritz-Carlton, Hong Kong International Commerce Centre, 1 Austin Road West, Tsim Sha Tsui, Hong Kong
How much: HKD $428 for one and HKD $698 for two plus 10% service charge
For more details, contact +852 2263 2263, or check www.ritz-carlton.com

Tai Kwun Contemporary to showcase Very Natural Actions
Indulge in a bit of art appreciation this month and head to Tai Kwun. Presented by Arts Collective, explore the group exhibition–Very Natural Actions. The artworks delve into how contemporary mediums breaks the constraints of tradition, compelling viewers to move beyond the surface of an art piece and dig deeper into the traces of artistic practice. Representing both a process and a medium, the artworks constitute a bridge from artists to the audience, engendering myriad ideas and questioning what artistic possibilities are unlocked through revealing the hidden dimensions of the artistic creation process.
When: September 22–December 31, 2019
Where: F Hall 1/F, Tai Kwun, 10 Hollywood Road, Central Hong Kong
For more information, go to www.taikwun.hk
Tags