The first weekend of June delights us with creative events and experiences to cherish. Hong Kong is popular for being a bustling and yet diverse city that offers art, food, fun, and entertainment at every turn. We compiled our favorites for this month so don't miss these unforgettable happenings all around the city!
Opera Gallery Presents 'French Maze' Exhibition
(See featured image)
In honor of Le French May, Opera Gallery will exhibit the French Masters from post-war to contemporary periods. Highlighting 27 artworks from ten artists created between 1949 and 2017, feast your creative spirit with these extraordinary artistic compositions.
French Maze will showcase different styles and mediums in the French art scene, with works by Marc Chagall, Bernard Buffet, Jean Dubuffet and Mathieu Georges to the contemporary Andre Brasilier, Pierre Soulages, Chu The-Chun, Robert Combas, Andre' Lanskoy and Haudressy Pascal.
When: May 17–June 30, 2018
Where: Opera Gallery, W Place, 52 Wyndham Street, Central
For more details, visit www.operagallery.com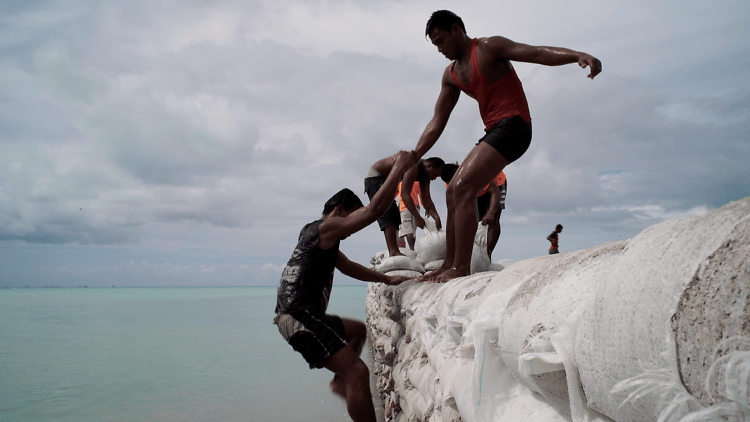 Jacada Travel Presents "ANOTE'S ARK"
Embark on an awakening of the mind and heart at an exclusive documentary screening and a panel discussion on climate change and sustainability at The Haven by Jacada Travel. Anote's Ark is a 2018 Sundance Film Festival official selection film, that focuses on the impact of climate change on the submerging nation of Kiribati. Listen and participate in a panel discussion led by a selection of Hong Kong's leading sustainability advocates including the founder of Mana! Fast Slow Food Bobsy Gaia and RTHK Radio Three presenter Annalie Chi Ching Chow. Each ticket comes with a complimentary glass of wine.
When: June 2, 2018
Where: The Haven by Jacada Travel, 29/F Wyndham Place, 40-44 Wyndham Street, Central
For more details, contact [email protected] or call+852 2177 0415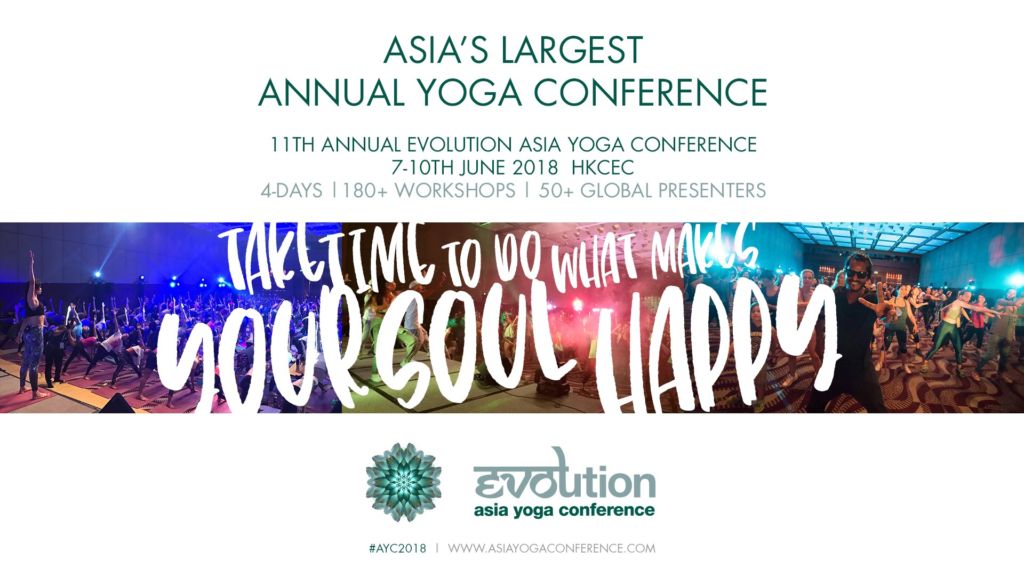 Bringing together renowned presenters from across the world, the Evolution– Asia Yoga Conference that is Asia's leading yoga and wellness will be conducting a conference of its kind, passionately dedicated to serving and offering you access to one of the best yoga and global teachers in the region. For over a decade, the conference has been an inspiring change in the growing community, uniting the best of cultures for the bodies and minds. The event will feature empowered yoga teachers, motivated students, and yoga development through studios and networks.
When: Thursday—Sunday, June 7—10
Where: Convention Hall, Level 1, Hong Kong Convention and Exhibition Centre, 1 Harbour Road Wan Chai Hong Kong
Yoga lovers we've got something special for you, Evolution – Asia Yoga Conference is offering a discount to the community wishing to join the event, simply use their code: MACAULIFE20AYC to obtain a 20% off their price!
To register and for more details and information visit www.asiayogaconference.com

Hong Kong Rum Fest 2018
Join the raging rum revolution this June! Mark your calendars for the exciting Hong Kong Rum Fest. Enjoy an eclectic mix of international global rum ambassadors, master distillers, and leading rum aficionados coming to Hong Kong. For the price of HKD $150, you will be able to taste a wide variety of rare rums from around the world, listen to individuals who are shaking up the rum industry and enjoy a bowl of Hawaiian poké from Pololi Hong Kong.
When: June 1–2, 2018
Where: Present Event Space, The Loop, 33 Wellington Street, Central, Hong Kong
How much: HKD $150
For more details, visit www.pelagoevents.com

OCEAN PARK'S 'CHILL OUT' NIGHTTIME DINING EXPERIENCE
Enjoy a lakeside dining experience at Ocean Park's Chill Out. Guests can enjoy free park admission on Friday and Saturday nights after 6:30pm to savor a range of exceptional food and beverage options with fabulous performances by the Aqua City Lagoon.
An exciting night can't be complete if the amazing food isn't accompanied by music and wine. Lakeside Chill Bar will also be serving sake-based cocktail concoctions, a perfect complement to Yaki's yakitori skewers. The cocktails are thoughtfully crafted by Jay Khan, a prominent mixologist.
When: April 13–June 29, 2018
Where: Ocean Park, Aberdeen, Hong Kong
How much: HKD $268 for Jumbo Yakitori Platter
For more information, visit www.oceanpark.com.hk
Tags