The holidays are always great to spend time with family and friends and make new acquaintances at events and parties as well. This Christmas many families got to meet a new special someone at The St. Regis Macao. The luxury hotel teamed up with Papinee, a Hong Kong-based toy connoisseur to introduce guests and visitors to Jak, part of a beautiful and heart-warming partnership between the two companies.  
Family Traditions
The St. Regis alway shows guests they care. They serve businessmen, leisure guests and even cater to families. The St. Regis brand has a global program called Family Traditions. Under this program, both adults and kids can choose activities for all ages to enjoy. In the Macau hotel, these activities include culinary classes with hotel master chefs, sightseeing tours of Macau's landmarks and more. Now, with a help of Papinee, they've added new exciting experience to the list. 

More than just a toy brand
But what is Papinee exactly? Frankly, it is one of the most influential and responsible toy brands around the globe. Inspired by the founder's mother and her devotion to show her kids the wonders of our diverse world without leaving home, Papinee not only aims to produce beautiful stuffed animals but encourage families to spend more time together. 
Their concept is based on storytelling and education. This is embodied in several animal characters who come from all around the world. Made after consulting child development experts, toy specialists, writers, child psychologists, they have created a mix of inspiring characters. These include the Monkey Chief Vani-Zuma from Mexico, Owl King Strix from London and Cat Felis Catus from Tokyo. These come with a storytelling kit that allows parents to engage in cognitive activities with kids and come up with their own fascinating stories.
Papinee donates one storytelling kit to a child in need with every purchase. This is not their only initiative to support the less fortunate ones. The idea behind the brand came to Dev Suj, the founder of Papinee, when he witnessed the war in the Middle East and many of its tragic consequences. He then made a decision to create something to help to reduce the suffering for kids around the world. To turn the ambitious goal into action and support unprivileged children, the company collaborates with grand brands like Louis Vuitton and works with governmental and nongovernmental organizations.

Stay & Play with Jak and the loved ones
So, it's no surprise The St. Regis chose Papinee for the family-oriented partnership, and this is where Jak comes in. Jak is an elegant friendly deer from New York. He is a part of The St. Regis and Papinee collaboration, a character inspired by, and named after, the founder of The St. Regis, John Jacob Astor IV.
However, Jak didn't travel from New York empty-handed. One of the most exciting experiences that arrived with him at The St. Regis Macao is the Stay & Play with Jak accommodation package created for families with kids. This package is the perfect way to celebrate holidays family-style. As well as a night in a deluxe room for up to two adults and two children, the package comes with a Jak Storytelling kit and more Jak related gifts for kids, plus 20% off the Family Traditions activities and complimentary breakfast in The Manor. 
Also, there is one adorable experience included — a turndown ritual with Jak cookies and milk. While it might not sound like a big deal, it is an act of care. It's the tiny details that make a huge difference.

Sunday Brunch with Jak
 – Gourmet Journey 
To make their recently introduced Sunday brunch at The Manor even better, The Manor now serves their Gourmet Tour Sunday Brunch with Papinee – it is the next level of brunch mastery. Inspired by traveling, the afternoon feast will take you on a gourmet journey with a final sweet destination ending in Paris. A dessert installation welcomes you in the middle of the Verandah with a friend of Jak's, Horse Rus XIV of France. Eiffel tower levels hold different types of cake ranging from raspberry macaroons to tempting pastel mini-donuts, crowned with edible butterflies. The dessert table is enormous and can please any sweet tooth.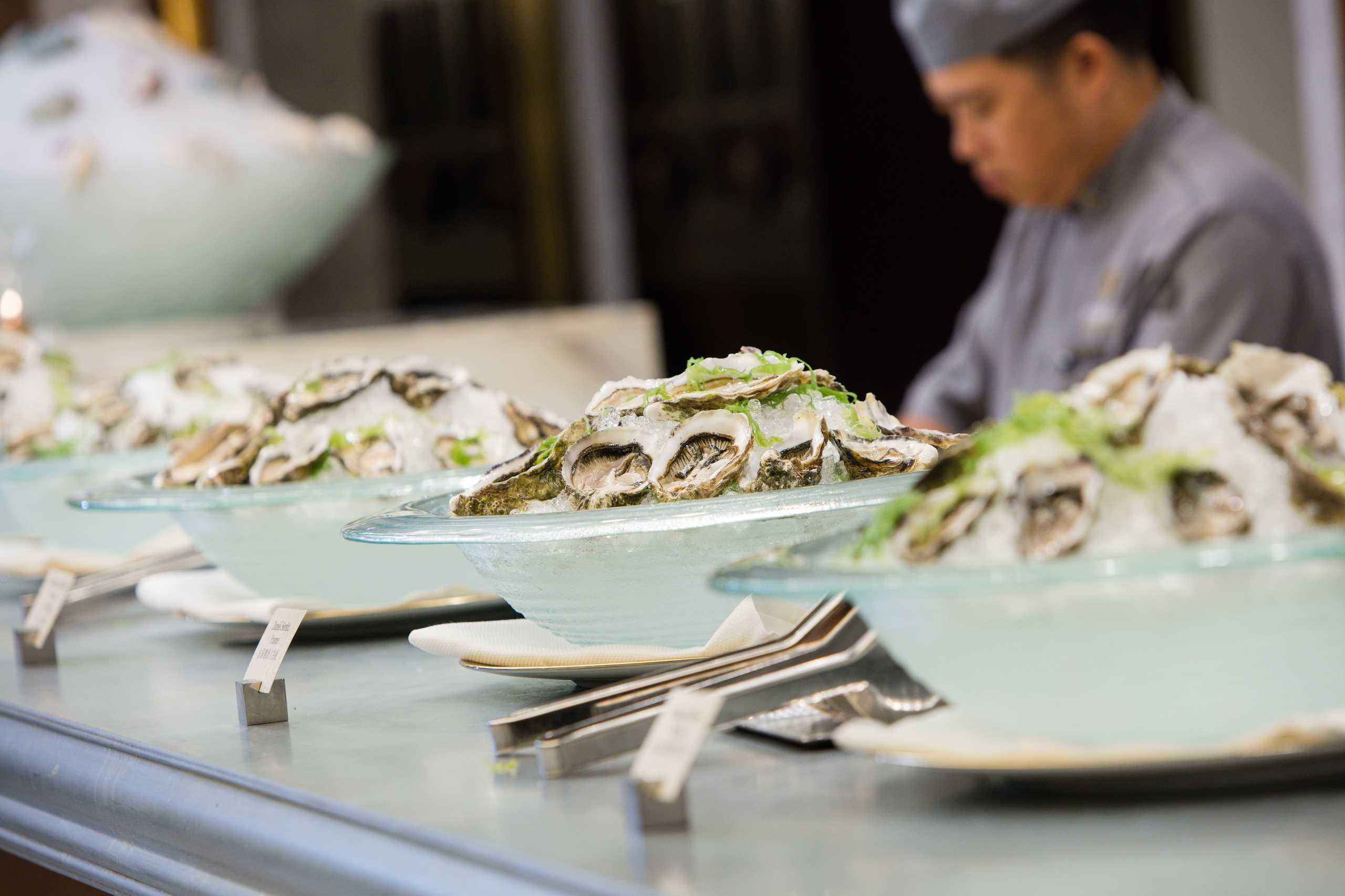 Diving deeper into the gourmet adventure, there is a bar with fresh oysters from five regions of France, with lobsters, crabs, prawns and other crustaceans. The Manor is an oyster and grill restaurant, after all. If oysters are what you crave, look no further. The New York-inspired section in the Dining Room is curated by Jak the Deer himself. The star dish here is a cronut beef slider, surrounded by other American delicacies like roast beef and roast ham, lobster rolls, salmon bagels, and clam chowder. There is a Sichuan dish selection for those who love some heat in their meal.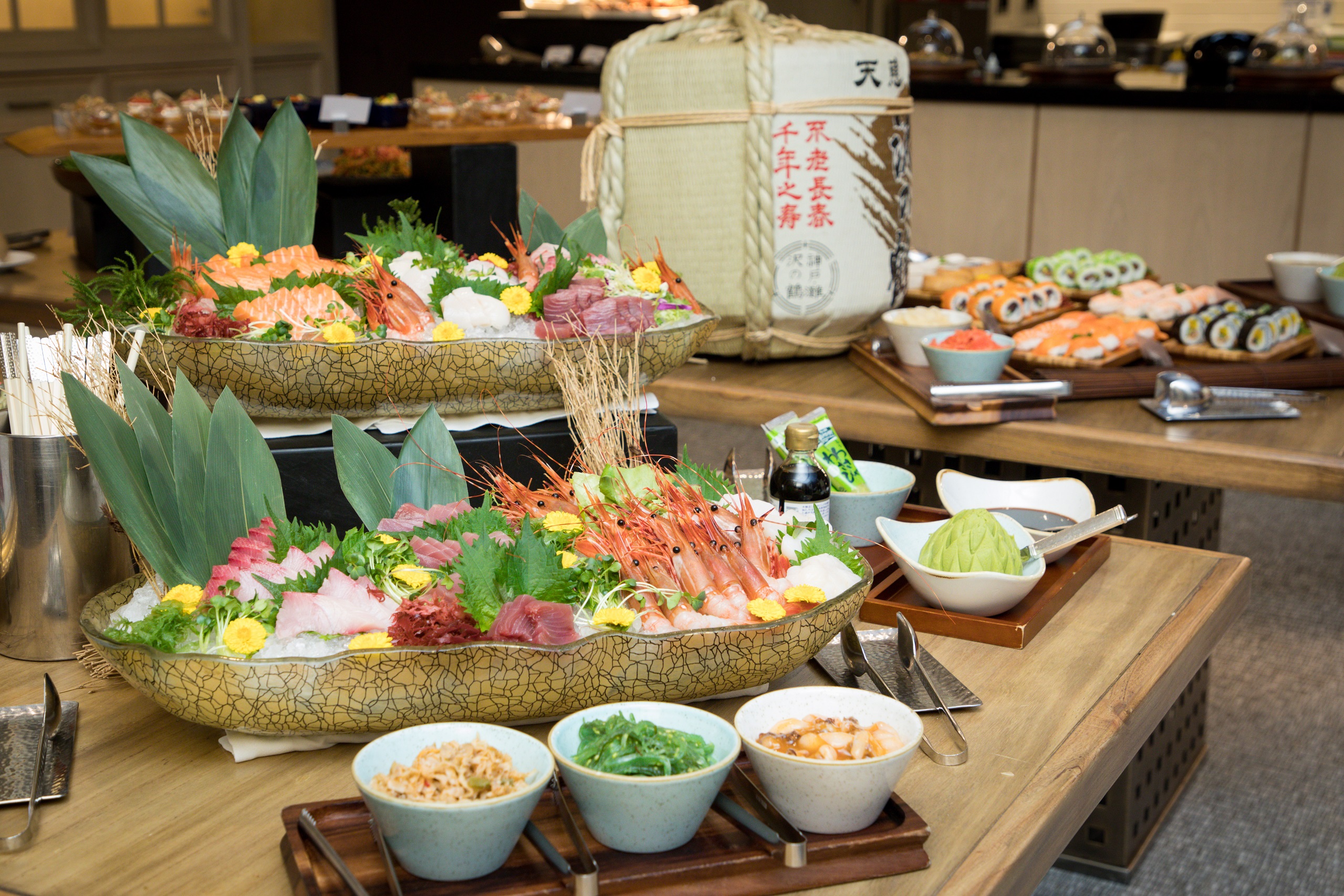 The Penthouse Kitchen of The Manor accommodates Japanese cuisine delights with a huge sushi and sashimi station, live tepanyaki, Robata-grilled seafood sections, plus a chicken yakitori area. There is also a diverse salad bar and flawless Japanese soup rice. If the abundant buffet selection is not enough, The Manor offers various pass-around dishes like uni and caviar sandwiches and a cold-cuts and cheese trolley.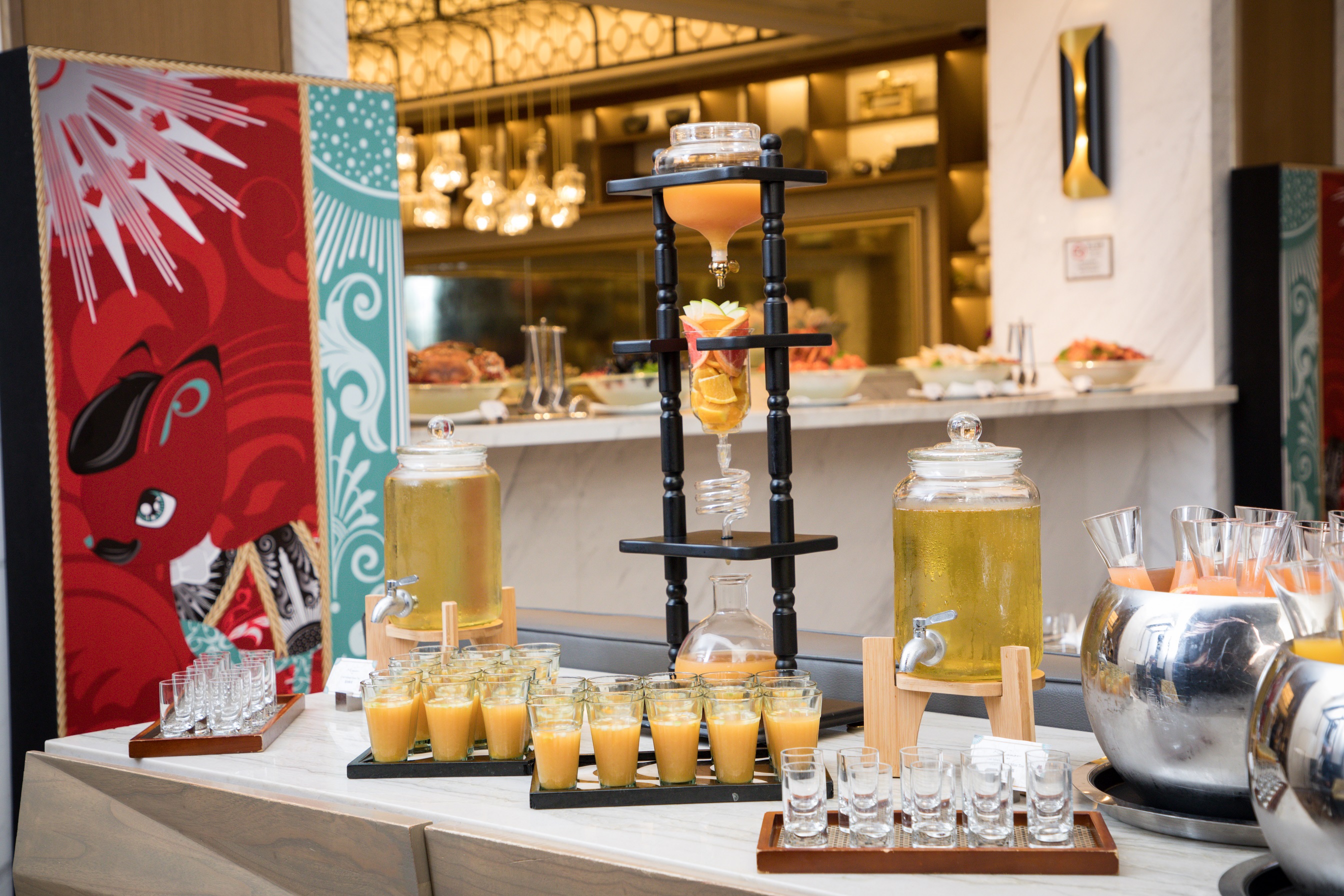 Kid-Friendly Brunch
Since it is a kids-friendly brunch, The Manor's team built a juice station with fresh juices, fruit punches, and cold-infused tea. Unlimited non-alcoholic Champagne included in the price won't give you a hangover the morning after. 
Every little guest at the Gourmet brunch will get a present from Jak, a cookie decorating kit. So while you are sipping on that non-alcoholic champagne and enjoying your five types of oyster, let your kids have fun with cookie art decorating. 
Try your luck and enter our giveaway to win a Gourmet Tour Sunday Brunch!
Where:  The St. Regis Macao, 38F, Estrada do Istmo, Cotai, +853 8113 4949
The Manor at The St. Regis Macao, 1F, The St. Regis Macao, Estrada Do Istmo, S/N, Cotai, +853 2882 8898
When: The Stay & Play with Jak package is available until December 31, 2019; the Gourmet Tour Sunday Brunch is available until 31 March, 2019 (every Sunday, 12:00pm–3:30 pm)
How much: Stay & Play with Jak package is priced from HKD $1,888* (the Gourmet Tour Sunday Brunch is MOP $528 per adult, children under 12 years enjoy a 50% discount)
Share
Tags
Related Posts