Whether trying to keep the children busy through the rainy season or cooling down on a hot summer's day, Macau has quite the selection of indoor playrooms to keep children of all ages entertained. From freefall slides, bouncy castles and indoor racing tracks to air hockey and a chocolate-sprinkle-like sand pit, children will be spoiled for choice. All the indoor playrooms host children's parties, too. Who said Macau was no fun for kids?
Keep in mind all playrooms require both parents and children to wear socks. Children must wear long sleeves and trousers.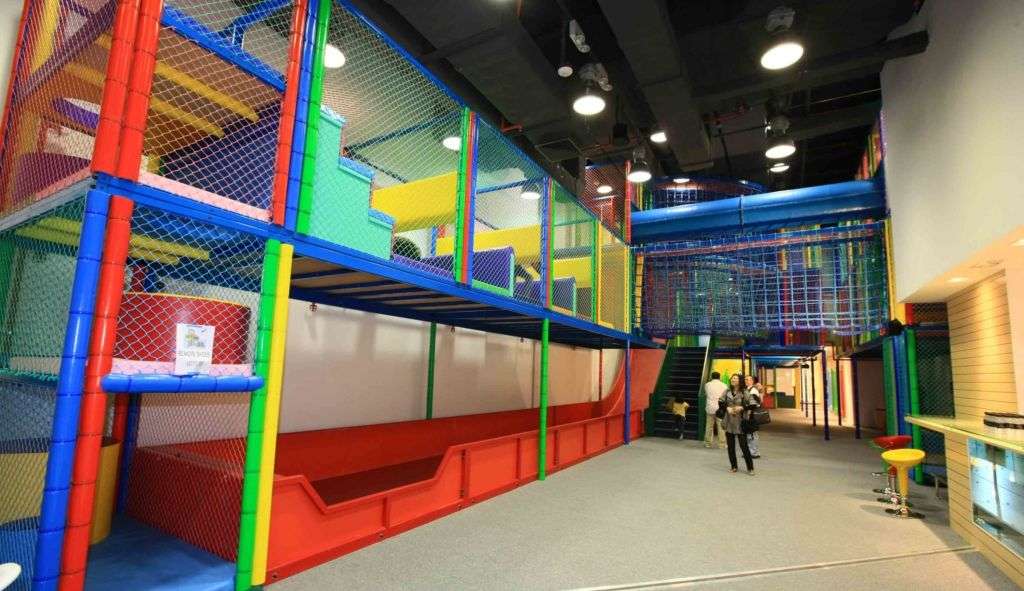 Qube
Qube at The Venetian is one of the most popular indoor playrooms in town. It is also the most crowded. Suitable for all ages, with a ball pit and soft blocks area for the younger children, as well as a six-meter high climbing park complete with a freefall slide. You will find teens in the arcade corner glued to various games consoles and computers with internet access.
Open Monday–Sunday, 9:30am–9:30pm. Priced at MOP $130.
Qube at the Venetian, Level 3, Grand Canal Shoppes (next to shop 957), Estrada da Baia de Nossa Senhora da Esperanca, Taipa, +853 8118 8890 / +853 8118 8891,
www.venetianmacao.com/kids-at-venetian
Qube 2
Qube 2 at Sands Cotai Central is a lot smaller than the one at The Venetian, and a lot less crowded. The way the room is designed makes it easy for parents to keep an eye on the children. The room is filled with bouncy castles as well as a few game consoles and computers. Teens might not find it as entertaining, although there are air hockey and foosball tables. There is a small play area for toddlers with a ball pool and some soft blocks to pile up and climb over.
Open Monday–Sunday, 9:30am–9:30pm. Priced at MOP $110.
Qube 2 at Sands Cotai Central, Shop 2201, Level 2, Shoppes Cotai Central, Estrada do Istmo. s/n, Cotai, +853 8113 8598, www.sandscotaicentral.com/qube2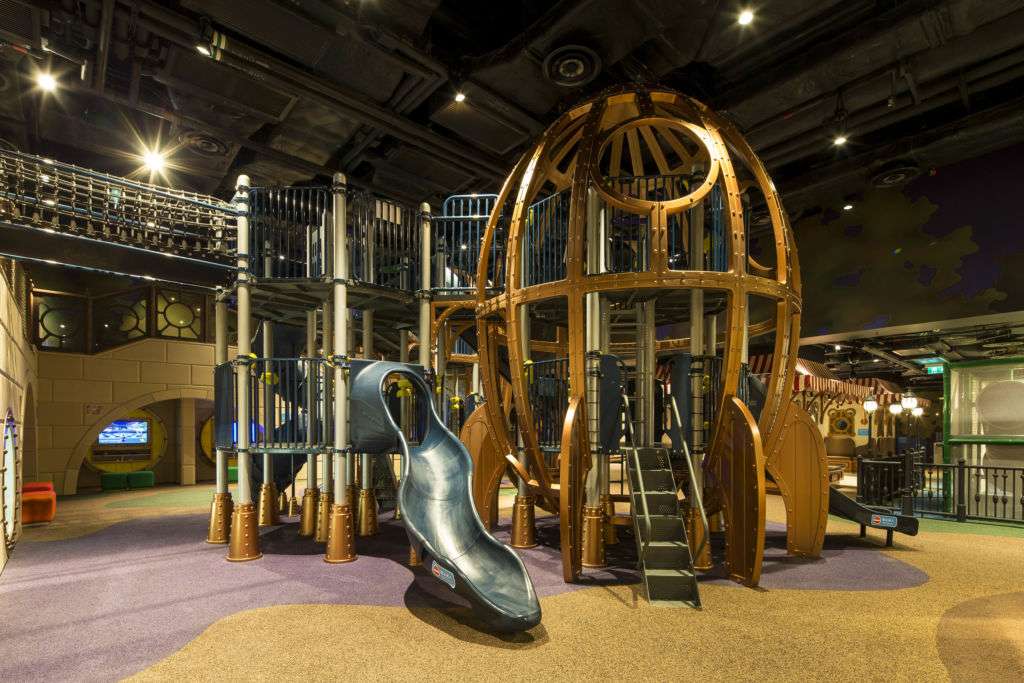 Qube Kingdom
Located at The Parisian, Qube Kingdom is the most recent indoor playroom to open in Macau. It is still a hidden gem, perfect if you are looking for a more relaxed and less crowded space for the children to play. The room is equipped with climbing nets and slides, but what makes Qube Kingdom extra special is the carousel, straight out of Les Jardins de Luxembourg, located in the outdoor area. Yes, there is an outdoor area, which is very exciting! A first in Macau.
Open Monday–Sunday, 9:30am–9:30pm. Priced at MOP $130.
Qube Kingdom at The Parisian Level 6, The Parisian Macao, Estrada do Istmo, Cotai, +853 2882 8833, www.parisianmacao.com/qube-kingdom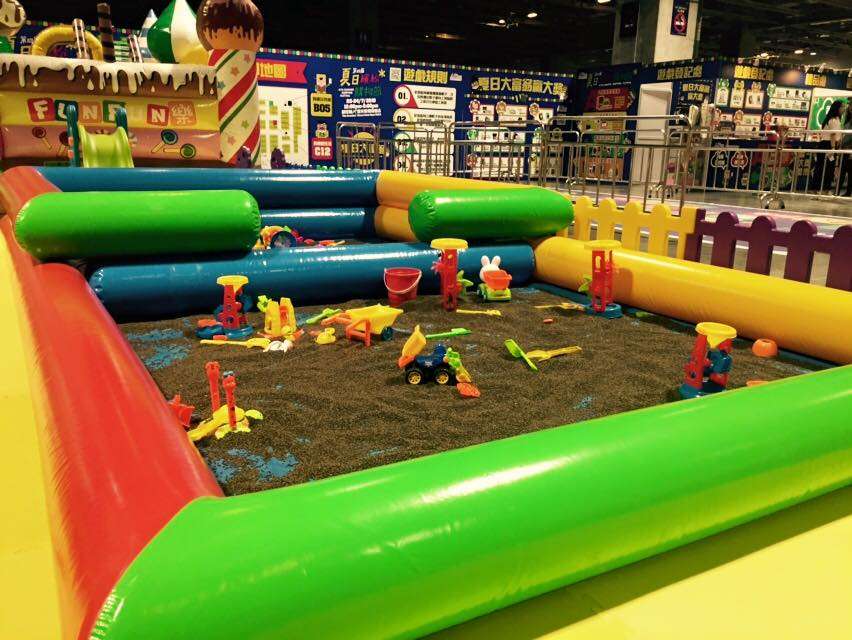 Fun Fun Playland
Located on the Macau side is the lesser-known Fun Fun Playland. The playroom is a little different from the others with a pretend supermarket, a sand pit filled with what looks like chocolate sprinkles and a little race track with electric motorbikes. The inflatable merry-go-round is a real crowd pleaser. Fun Fun is more suitable for younger children although there is an art room to keep the older children entertained. A small toyshop located at the entrance is great for last minute birthday presents.
Open weekends 10am­–8pm. Monday–Friday 5pm–8pm. Closed Tuesday. Priced at MOP $130.
Fun Fun Playland 9F Pou Fung Industrial Building, 9 Rua de Fancisco Xavier Pereira, Macau,
+853 2855 0277, www.facebook.com/funfun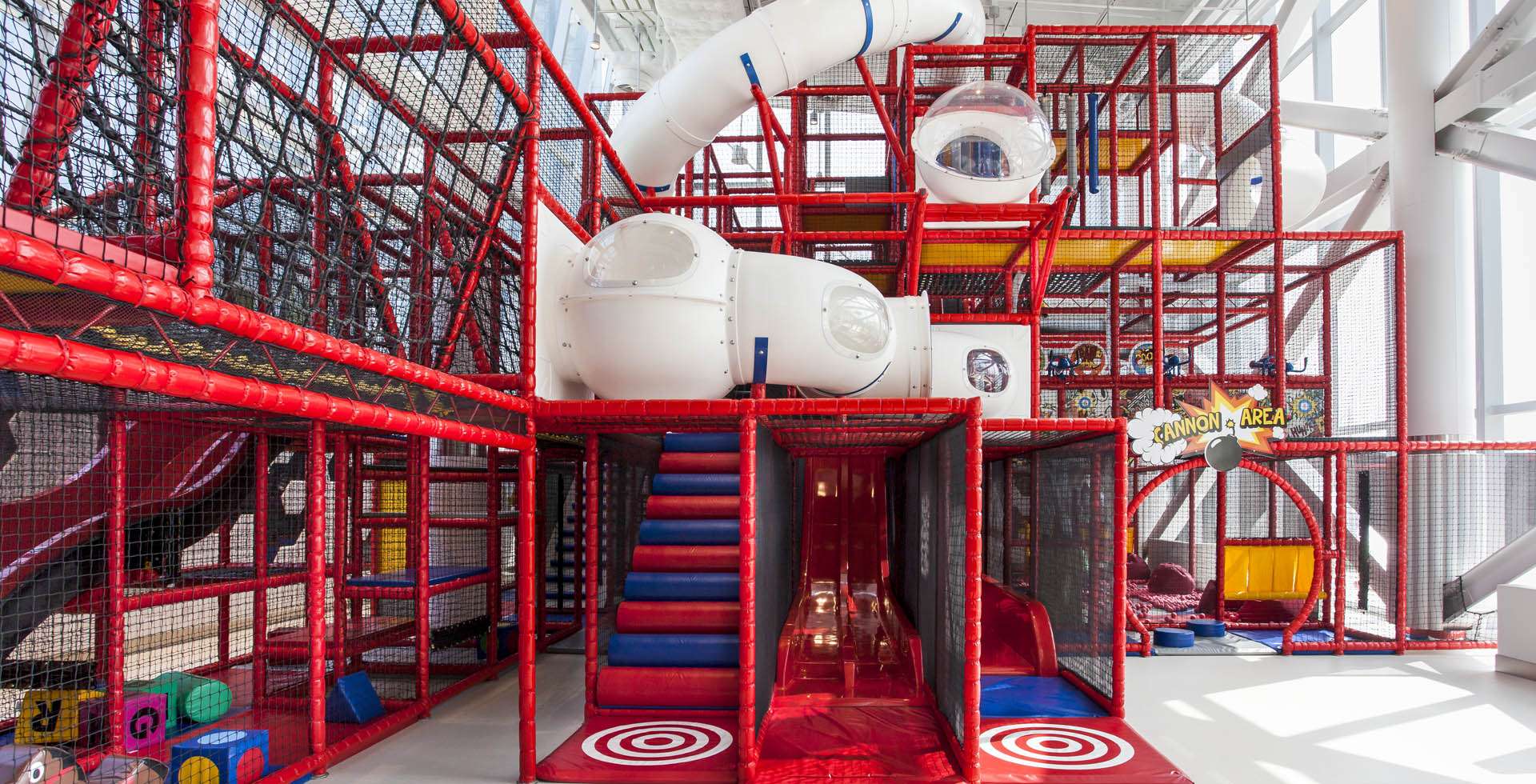 Kids' City
Kids' City in City of Dreams is a favorite among parents, with high ceilings and natural light pouring in from the large glass walls. Kids' City provides entertainment for all ages and will not disappoint. Complete with a very reasonable play area for toddlers, an art corner, a dressing-up room, kinetic sand tables, a bouncy space, an arcade area as well as an enormous multi-level play structure for the more adventurous children. Parents can control the arcade-spending budget with the barcode bracelet given at the entrance.
Open Monday­–Sunday, 10am–7pm. Weekdays MOP $130. Weekends MOP $150
Kids' City at City of Dreams Level 3, City of Dreams, Estrada do Istmo, Cotai, +853 8868 3000, www.cityofdreamsmacau.com/kids-city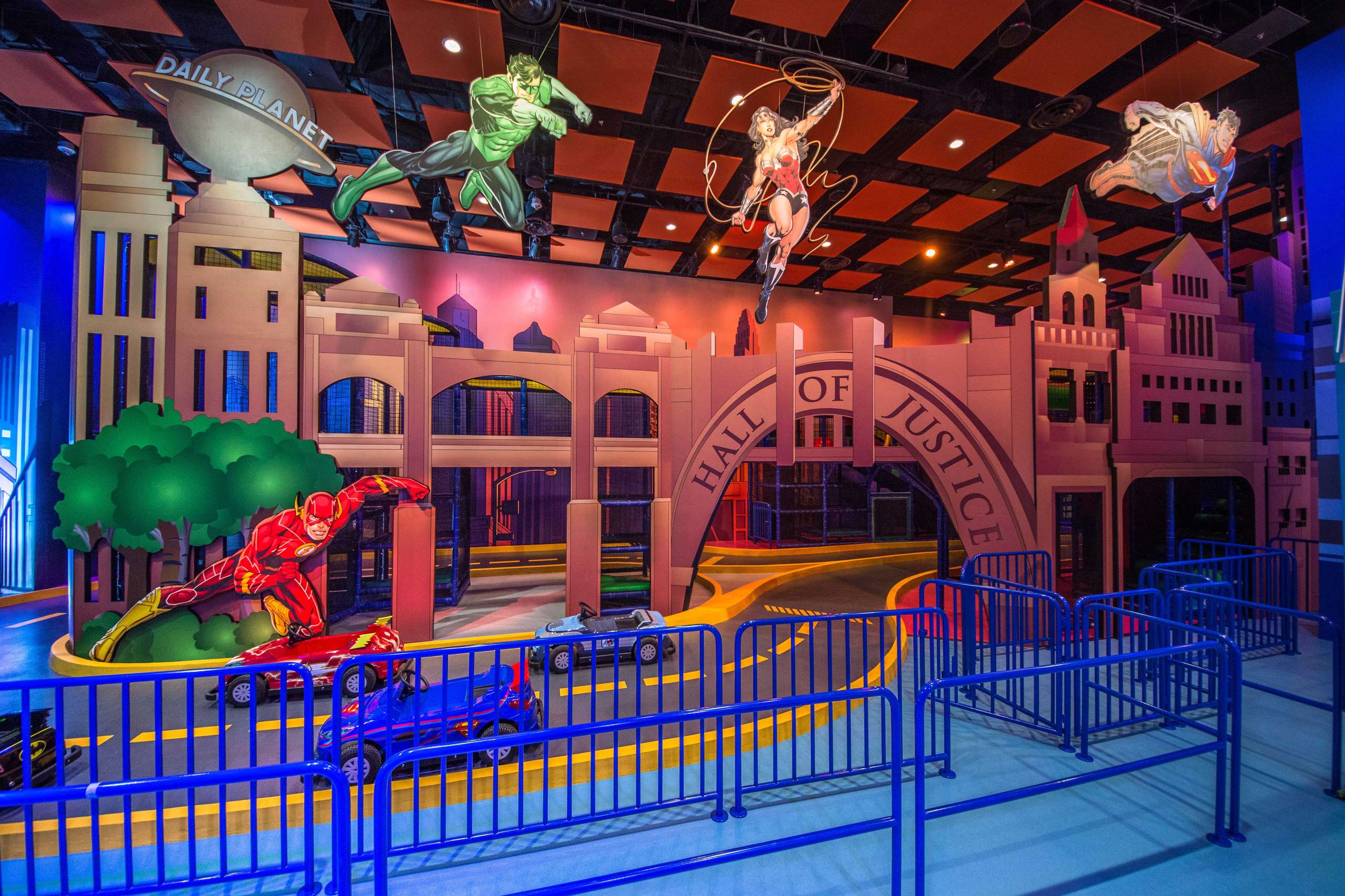 Warner Bros. Fun Zone
A wonderland of themed play areas, Warner Bros. Fun Zone is just that—a lot of fun. The Bounce-O-Matic is one of the main attractions as well as the racing track and climbing wall. The Tom & Jerry Picnic Playground is ideal for toddlers, with an oversized banana slide and large cheese stacking blocks.
Open Monday–Sunday, 10am–7pm. Priced at MOP $200.
Warner Bros. Fun Zone at Studio City Level 3, Estrada do Istmo, Cotai, +853 8868 6767,
www.studiocity-macau.com/warner-bros-fun-zone
Share
Tags
Related Posts