Filipe Ferreira is the man behind Restaurante Litoral's second outlet opened in 2008, in Taipa Village. We sat down with him to know more about their bestsellers, where the name of the restaurant came from and what is the secret for truly Macanese, flavorsome dishes. Read on and find out more about this unique gastronomy and restaurant.
Let's start at the beginning: Restaurante Litoral is a typically Macanese restaurant, very well known and respected amongst the community. Can you tell us a bit about how everything started? 
We'll have to go back to 1995 when my mother opened the first Restaurante Litoral. It all started with family friends having dinner at our home, thinking that it'd be interesting if she'd explore Macanese food from a truly genuine and traditional perspective. I recall her saying it would be a difficult challenge, especially because these dishes don't have a presentation like French or Italian cuisines, usually do. She was afraid that people wouldn't like it. However, she finally did it and business has been quite good since then.
Was there a lot of Macanese dishes and meals at home, when you were a kid?
Undoubtedly! I remember lots of family and friends' gatherings at home, with several dishes as Macanese food is a homey, comfort food. My mother was the one who cooked it the most, but there were also gatherings at my grandmother's house. The recipes passed from generation to generation and each family has its own recipes.
What was your path until you got here?
I've always lived and studied in Macau, worked in other areas of business, including at Sands Macao. However, the opportunity of working with my mother came up and, although the decision of leaving my previous job was difficult, it was certainly the right one. We think this street is a great location since it's close to Cotai, but also the Taipa Village center.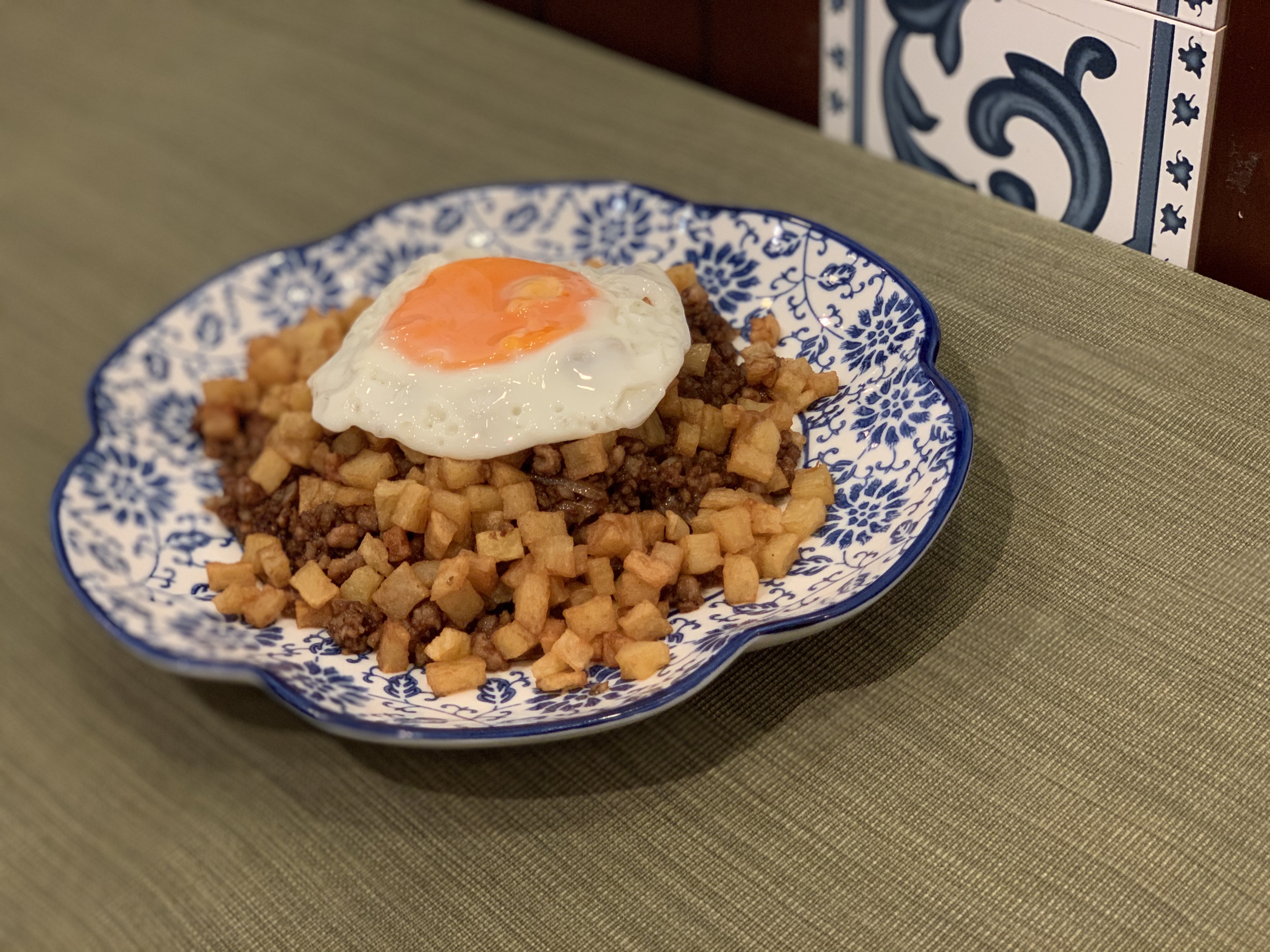 What does Litoral mean? How was the name chosen?
Our first restaurant is located in the Barra area, which, at the time, was even closer to the river than it is now. Hence, the name: Litoral is the Portuguese word for "by the coast" or simply coast.
Restaurante Litoral is a family-owned restaurant. With so many businesses opening and closing within a few months or years, what is your secret?
I always felt that starting a business is an easy thing–maintaining it is the hardest part. Personally, I feel the quality of service and food are essential elements for a successful business.
Are most of your customers locals or tourists?
It has always been tourists–especially due to our location–but we've been noticing that more and more locals are coming in to have Macanese dishes.
What Macanese dishes do you serve and which are the best sellers? Any Macanese food items that you think people should try?
African chicken is one of our bestsellers, but also Portuguese chicken, tamarind pork, minchi, tacho, and crabmeat with curry sauce.
Some people still don't know what Macanese cuisine is all about. What would you say are the exclusive characteristics of this gastronomy?
There are still people–especially tourists–thinking that Macanese cuisine is the same as Portuguese cuisine, they confuse both. I do think Macanese gastronomy should be more showcased around the world so people can have the chance to learn more. This has certainly been happening already after Macau was recognized as a Creative City of Gastronomy by UNESCO. People are looking for places to taste and experience Macanese food. Whoever that's managing a business like this related to Macanese cuisine, should keep the dishes' true essence, tradition and not try new things within, since it can mischaracterize it.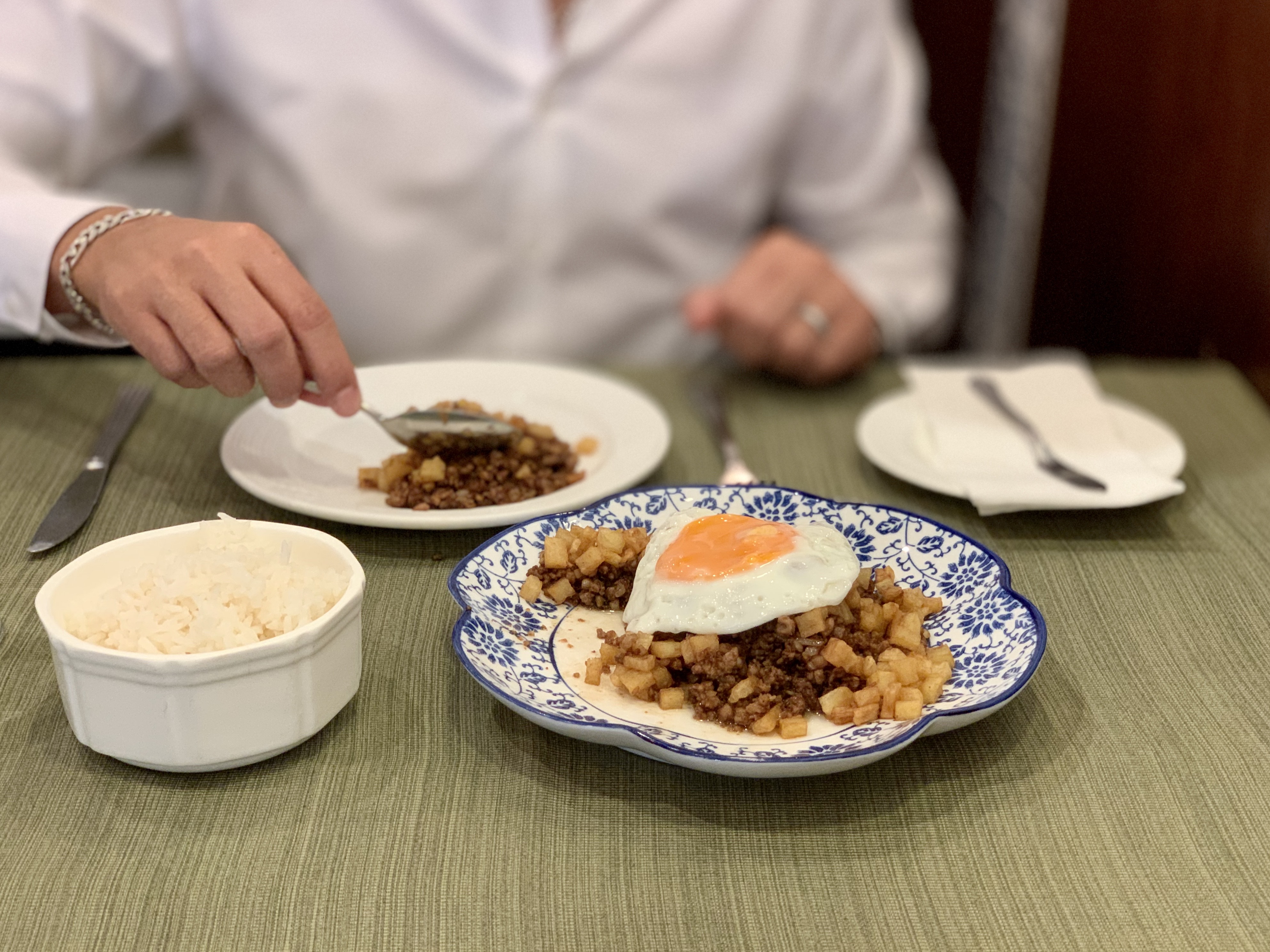 What are your memories of Macanese food growing up?
Those gatherings are still on my mind, eating until you can't anymore. From savory to desserts, there was always lots of food and people!
When you're not working, where do you like to dine in Macau?
There are lots of places nowadays! We have lots of different cuisines, all very good and with quality. It's also a great way to learn how one can improve their own business. I'm not in favor of changing the kind of food we serve, but it's always good to know what's out there, to better our service. We can learn a lot from restaurants, including from the casinos.
Litoral is known for being one of the only spots in town where one can savor certain dishes. What are these dishes?
I believe tamarind pork can be quite difficult to find out there, but it's possible that some other Macanese places also serve it.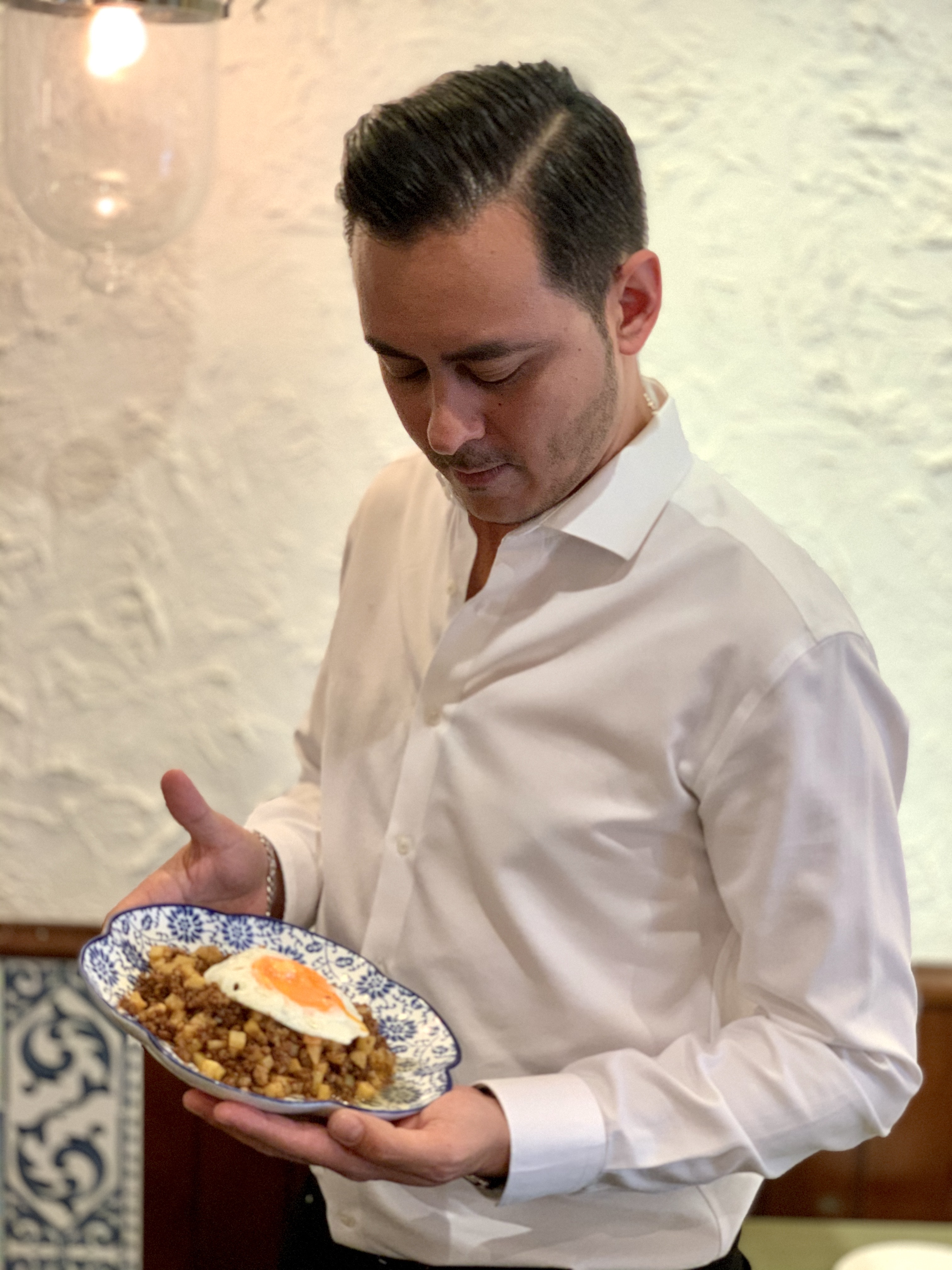 What would you recommend to someone who has never had Macanese food before?
Tacho is a great dish to start your Macanese food journey. Ours is an interesting dish. It's rich in both presentation, taste but also ingredients. There are also Chinese ingredients, such as Chinese sausage, making it bittersweet. Tacho was created by putting everything one could find in the kitchen, inside the pan. There also shrimp paste on the side, for whoever wants to try it.
What major differences can you identify between present and past Macau?
Well, it's definitely a more spacious city. There are more ideas and big companies from all areas of business. It's great to see things grow! In the past, Macau had fewer opportunities and was a bit calmer. Nowadays, I simply don't go to Leal Senado, unless I really have to (laughs).
---
For the latest updates on Restaurante Litoral, check out their website
Restaurante Litoral 261 GF-A Rua Do Almirante Sergio, Macau, +853 2896 7878, www.facebook.com/RestauranteLitoralLimitada
53-57 Rua do Regedor, Block 4, Wai Chin Kok, Taipa Village, +853 2882 5255, www.facebook.com/RestauranteLitoralTaipa
Tags
Related Posts