Life truly imitates art as we've discovered after talking to June Lau of Novel Fineries. As the founder of the world's first pocket art accessories brand, June shares how her fascination with butterflies transformed into a project and eventually a full-grown business. Like the journey of a butterfly, her brand emerged from a small scheme to an end result of great grandeur.
Making headlines in Hong Kong after winning the Lane Crawford's Call Out 2016 opened many opportunities for both June and Novel Fineries. Her vision to create colorful handmade creations for a suit or blazer rooted in the principles of a lost art in Chinese culture in Suzhou catapulted her creativity to the spotlight. Her natural ingenuity and strict attention to detail piled with hard work have made her lifestyle and luxury brand a treasured piece to own and possess. How it all began is just as interesting and colorful as where June plans to take her business forward as she reveals them to us.
Can you tell us a bit about yourself and how your interest in fashion and design began?
I used to design furniture, cars, handheld electronics in aesthetic aspects as a product designer before I started my own business. I used to travel a lot to factories and manufacturers and went back and forth in China. One time I went to Suzhou in Jiang Su Province and I was amazed at the abundance of arts, crafts, and trinkets. I was truly amazed and I saw these old ladies selling keychains by the road. It was fascinating to see old techniques that were used and as an aspiring designer, I've been accustomed to finding things and reusing them in certain aspects. The embroidery in particular was impressive.
My idea though truly began when I wanted to create a gift for a friend for Christmas. It was just a present that turned into a small project but I put in a lot of effort to design it so I decided to create a few pieces. I eventually gave it all away. There was a profound meaning to the butterfly pocket art. It intertwined love and relationship hidden in the pocket that once revealed is awe-inspiring and beautiful. And as I was doing it, I was recording the whole process too. Then people and friends told me about the Lane Crawford competition. I know I'm quite good at pitching stuff, so why not? I know the story behind the art and manufacturing. And then, that was it; we won! It was Lane Crawford's Call Out 2016 in search of the next generation of talented brands and designers. The event was nerve-wracking with cameras everywhere but I guess the judges saw something in the product and that's why they chose it. It was such a huge milestone to enter the store. It meant that I could showcase at Lane Crawford unbeknownst to them that I was a one-woman team at that time (laughs). I was lost in the overwhelming turn out of events but the Lane Crawford team helped me a lot–from photoshoots to pricing and quality control, I was glad to have had their assistance.
Were you surprised how it was received?
The products didn't even reach the store. A lot of people bought it online already. It was fantastic for us. But the thing was that they were all handmade and we could not replenish it as most fashion items could. Each piece took around 35 hours so it was a transition to cope with the demand.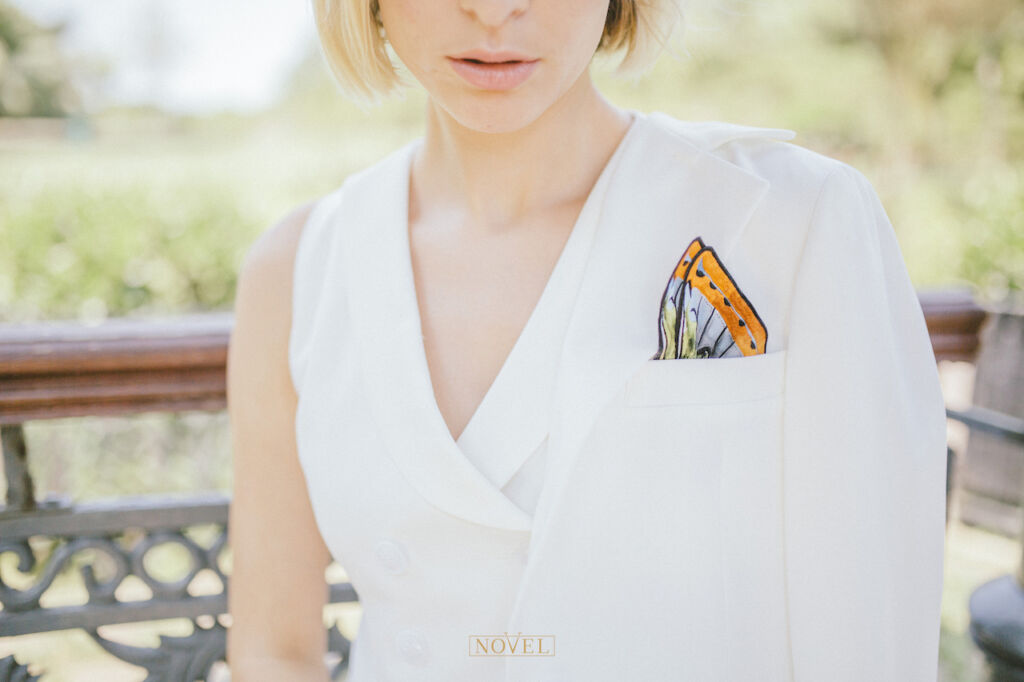 Why butterflies?
It came from the quite corny statement "You give me butterflies". That's why I did it. And it's not like anyone would snap and kill a butterfly if they flew on you (laughs). It's so dainty and beautiful.
What does Novel Fineries mean?
A novel is a book and we are a book of many chapters with more to come (smiles).
What is the philosophy of Novel Fineries?
We started with designing products that were utilizing old craftsmanship and revitalizing the certified heritage art forms into something more modern that people would appreciate. But now that it's kinda changed, as a business owner, we want to give back the profit we make to the community that helped us create it. With the embroidery in Suzhou, the painting I do myself, we give back 30% of our profits to artists and they train the new generation of apprentices to protect it from being obsolete. If we don't protect it, it will be gone.
What is heritage art?
Heritage art means forms of art that are of special value and are worthy of preservation. Like weaving for example or gold plating or filigree, these are recognized art forms in China.
What other products do you have and what is in the pipeline for next year?
I have to say that the butterflies were fun. I got bored after some time because I didn't want to follow the same thing. But you know, every piece we remember them all so well. All those hours spent on each creation and every single one is truly quite different. Every piece is made by a different artist and there is always a unique trait in each item. The Kimono and Silk Collection was also like finding a treasure box from a woman in Kyoto who kept 300-year-old silks that were handmade and handpainted. The bowties were also very memorable but the butterfly is still more popular. We are looking for versatile ways to create products in the future.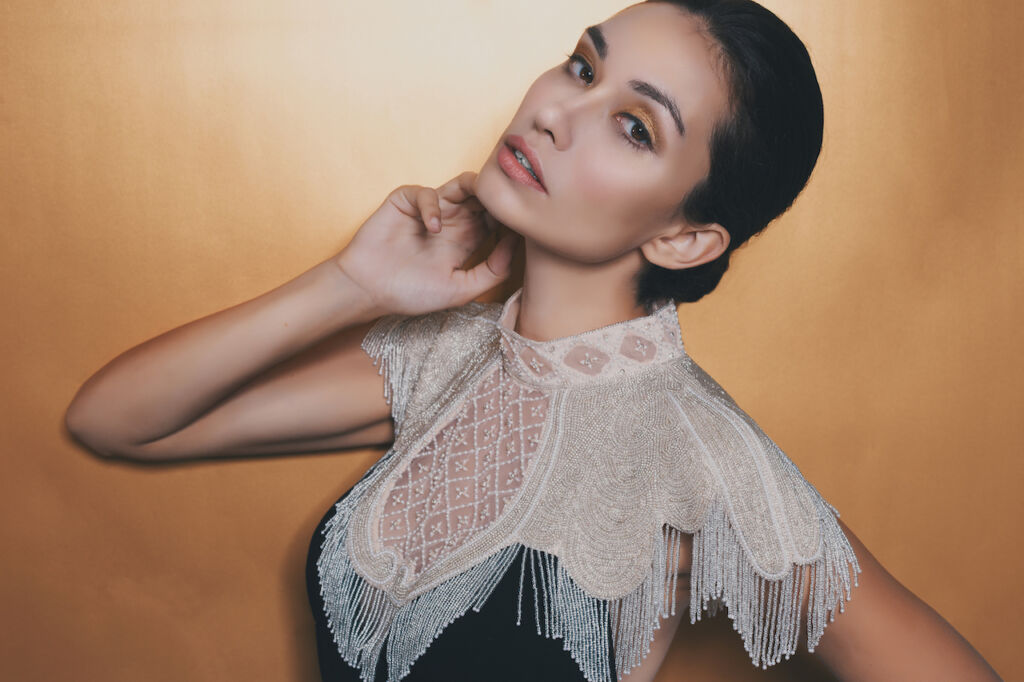 Where do you get inspiration from when it comes to product creation?
I usually design what I want. It usually comes like that for me. But, it takes months for the entire process. I had no formal education about fabrics but the inspiration came from finding these things steeped in heritage. It's learning and understanding, it also involves a lot of research when working on each particular collection. Even when I went to all tribes in Mongolia and I still don't know what to do, it's all about letting the culture and sense of history simmer and sink in before you start something.
What do you love most about running your own business?
It's hard but so satisfying. Seeing people appreciate the art form and curious about what we created, nothing can quite compete with that feeling. When they recognize what we are trying to pass on, it means a lot to me. After Lane Crawford, we went to Paris Fashion Week and we also went to Milan and did a show there. All these things I wouldn't have gotten if it wasn't for that one project. Having this business has shown me so much about life and I am so thankful for it.
What was like in Paris and Milan?
It was not as glamorous as you think. There was lots of running around, and there were a variety of people and a very diverse kind of crowd. We had a good platform to set us up differently and increase our brand awareness. We did that and we've accomplished something. I had so much help all throughout that experience. I'm thankful for the people who came with me on this journey. They have taught me to be better.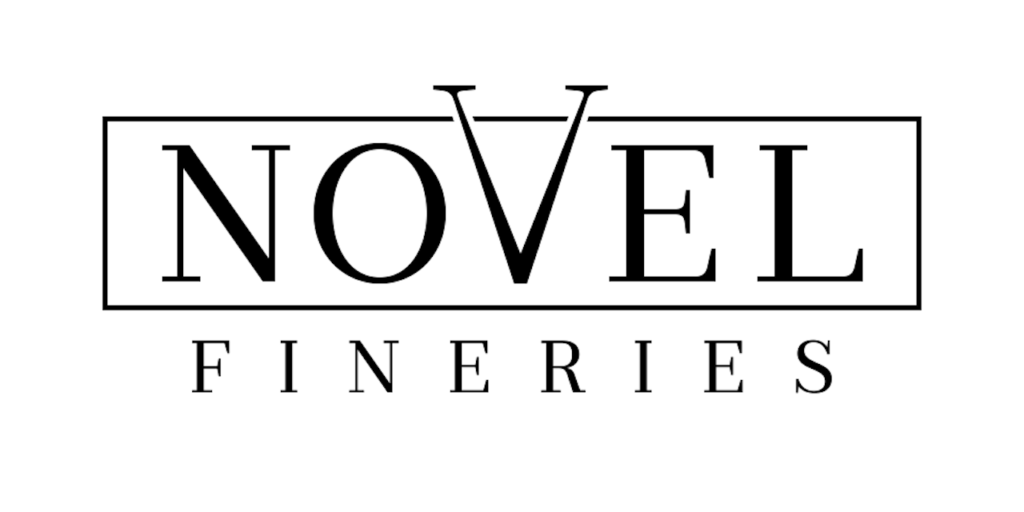 What is your proudest accomplishment so far?
We are at a stage now where people are starting to recognize us as a brand. I am still me as an artist, entrepreneur, delivery man (laughs). A lot of bigger brands have started to recognize me as a designer. Having them want to collaborate with me is a huge nod of approval of someone else seeing what I am capable of. I truly take pride in that and the journey I've had so far.
Who inspires you and why?
I have a few people that I admire. I worked with the old founder of Frog Design Inc Hartmut Esslinger. He is the guy who designed Apple with Steve Jobs. He taught me a lot and I was able to watch him work and shadow him. He taught me that whatever it is you're doing, you have to have fun. It has to spark joy and emotionally connect with people. Since then, I've taken that as an everyday thing to look forward to. When I see other people outside of my industry with the desire to achieve their goals, that always inspires me. It's the aim to achieve a better version of ourselves.
Have you been to Macau? What are your impressions of the city?
I've definitely been to Macau several times most especially as a child. My mom took me to a doctor in Macau who helped me recover from a skin condition as a young child. I've been there plenty of times and I've been to lots of hotels and casinos. However, there's one place I love in particular, and it's the Albergue 1601 with its distinct yellow building. I've sat there so many times while drawing and reflected a lot in that atmosphere. I remember the quaint and charming streets in that neighborhood filled with a certain mystique. I believe that's where Macau's true charm lies within the small alleyways and romantic surroundings that envelop the city. The St. Lazarus Quarter is definitely a beautifully preserved historical neighborhood in Macau.
How can our readers buy your products?
The best place to buy our products would be online on our website. They can also get it at Lane Crawford.
---
Find Novel Fineries at Lane Crawford and for more updates, follow them on Instagram @novel.fineries
Novel Fineries www.novelfineries.com
Tags
Related Posts