At just 20, when many of his peers are still studying or preparing to graduate, Alex Palou is already well into a career as a key player on the racing scene. Raking in wins and exploring the world to take part in some of the most prestigious racing tournaments around the globe, the young man has been a consistent top talent to watch out for when it comes to speed. Just last year, he scored a second place at the Silverstone sprint race and a fifth place at the Yas Marina sprint race.
The Spanish-born player first found his footing at the age of five and has never looked back since then. He began karting in 2003. His biggest karting achievement was the championship title in the WSK Euro Series in 2012. In 2015, he was racing at Silverstone Circuit in England, Sochi Autodrom in Russia, Bahrain International circuit and more. A monumental decision, this year Palou moved to Japan to compete at the All-Japan Formula Three Championship for Threebond with Drago Corse. He is second in the standings behind Mitsunori Takaboshi.
Meeting the sportsman in the stunning setting of Caffé B with the beautiful view of Nam Van Lake before the ThreeBond meeting which by the way was strictly confidential, as the Sunday race strategy was to be discussed. We grabbed a few minutes of Alex's time for a quick chat in between savoring delicious dishes from Caffé B's decadent menu.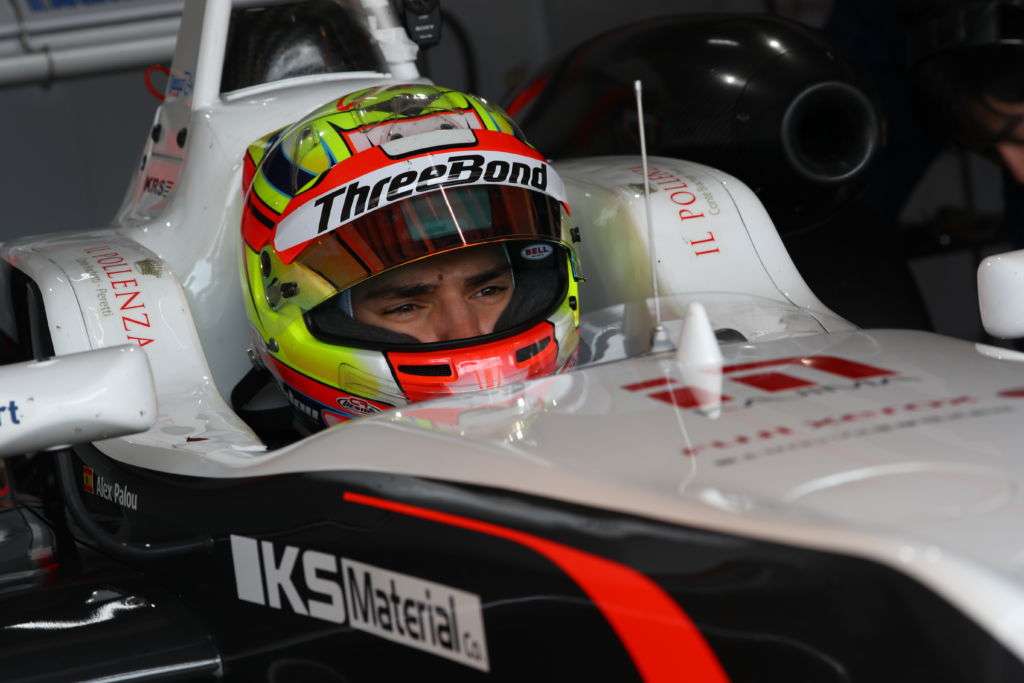 When did you start to have an interest in racing?
It started when I was five years old. I started with go-karting, a race here and there and with a lot of luck and support I ended up in single seaters. In 2014, I took my first victory in the very first open-wheel race that I competed in, at the Euroformula Open Championship with the opening race at the Nürburgring and the final race at Circuit de Barcelona-Catalunya. This year, I was invited to race in Japan with Threebond.
How does a five-year-old kid start racing?
When I was a kid at the place where I lived was a go-karting space, albeit a small one. Every day I was passing by it on my way to school. At the age of four, I was so little, I couldn't even reach the pedals. So for my fifth birthday, my parents gave me a second-hand go-kart. It started as a hobby, but a very good one I have to say! [smiles]
I think I got very lucky, I raced just for fun, not even thinking about going professional, but then it just happened. At the age of 12, I was a factory driver and from there it just escalated. I grew, learned more and developed my skills.
How did you join ThreeBond?
In the beginning of this year, I was searching for a new team and ThreeBond was searching for a driver. They invited me for a test drive and then I've joined for the season. I think it's meant to be when things fall into place.
How many races have you done already?
This season, we've had eight rides. We've just finished the Championship in Japan where we've finished third place. This Macau race will be the last one of this season with ThreeBond.
Have you been to Macau before?
This is my second time, I already came four years ago. I think the city is very nice, though I haven't really seen that much, my schedule is pretty tight.
What do you think of the Macau track?
It's crazy! And I mean, crazy! It's the only track that I've driven as a street race. It's crazy but nice and in a good way for us. It's very different than any other tracks around the world. Macau has a long racing history. Winning Macau Grand Prix is very important for any driver from around the world. All the teams take it very seriously as I do.
How will you spend your four days in Macau?
I'll have to spend most of the time on the track, practising, racing and meetings. But it's fun, I really enjoy it!
Follow Alex's racing journey on Instagram @alexpalou
Special thanks to Caffé B for the hospitality.
For more details, visit www.facebook.com/caffebmacau 
---
When: November 16–19, 2017
Where: Guia Circuit, Macau Peninsula 
How much: MOP $50–MOP $900
For more information, visit www.macau.grandprix.gov.mo
Tags
Related Posts