Once upon a time, there was a girl nicknamed Apple in a small town of Albay in the southeast Asian Archipelago of the Philippines. Reading was her favorite past time. She would flip the pages of a new book and rejoice in the crisp scent of fresh print. She grew up reading William Shakespeare, Agatha Christie, Julie Garwood, Sidney Sheldon, Jeffrey Archer, and more. She continued to discover authors of the contemporary literary world that extended her love for writing.
Her adventurous feet found her spreading her wings in the middle-eastern city of Dubai. She worked with HELLO! Middle East Magazine, Emirates Woman, Bride, Jumeirah and other local publications. A certified celebrity stalker, you will find her gushing over the smallest news on Prince George or Queen Rania of Jordan. And, as fate would conspire, she also met her husband and soulmate in the dazzling desert of Arabia.
Moving to Macau has been a monumental event for Apple and her family as she juggles her role as mom to Clare while writing for Macau Lifestyle and devouring egg tarts with her new found love for Portuguese wine. Talking to local artists and personalities, discovering cool places for her to hang-out with her daughter and finding out what makes Macau a unique place, Apple has the pulse of the city at her fingertips. Meeting amazing and inspiring people in the city is what she considers her fun adventures.
Read her thoughts on everything she loves about Macau.
What do you love most about Macau?
Food takes the top spot. There's just so many to choose from and at an affordable price at that. I love our Taipa neighborhood where cars automatically stop the moment you step foot in the pedestrian lane. I don't find that same courtesy to road users anywhere else. There's just a deep sense of respect and selflessness that radiates from the people who live in this small city. I also love the half European and half Asian vibe making Macau truly a magical place to explore.
What is your ideal weekend in the city?
Every weekend is an adventure for us and all about our daughter Clare. We go to Taipa Central Park just across our home, grab something to eat at Il Cafe, go to mass at Our Lady of Mt. Carmel and stroll at Taipa Village and sometimes Galaxy Macau. It's simple but we like the routine.
Why do you love contributing to Macau Lifestyle?
When I first stumbled upon the Macau Lifestyle website which was "Live and Love Macau" then, it was love at first sight. I loved the design, the content and after talking to Katya and Sally, I was inspired by their goals and dreams for the online publication.
And I thought to myself, here are two independent women braving the digital world and breaking the barriers of what used to be a more traditional approach and perspective to media in Macau. It was a vibe I wanted to be in, to be able to make a difference to the readers no matter how small it may be after all, I love writing and telling stories.
What made me more passionate about contributing to the brand are the people I met along the way. Meeting local talents from all walks of life and being given a chance to tell their story, is indeed a privilege. Of course, I also love discovering something new about the city be it restaurants, playgrounds, concerts or art exhibitions.
What is your best advice to tourists?
Wear good footwear. Macau is all about walking and you'll never find cool and beautiful places if you don't brave it out with lots of legwork.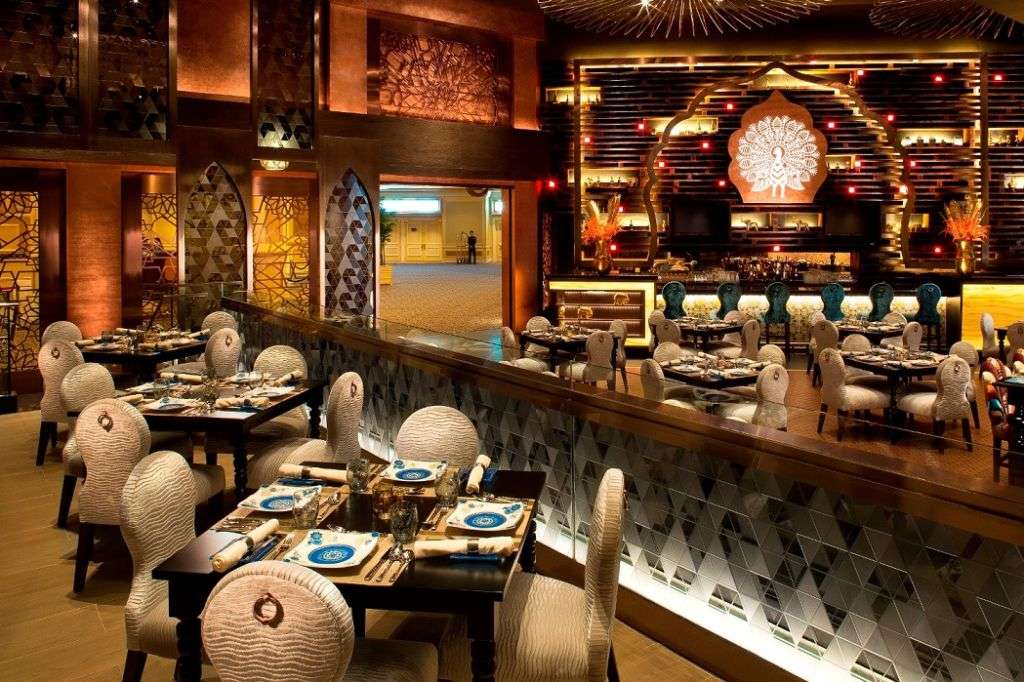 Favorite places for shopping in Macau:
Galaxy Macau and The Venetian Macao for the usual fashion hunts. I also like Senado Square for uber-cool beauty boutiques like Tony Moly, Nature Republic, and Innisfree. I'd like to believe that my secret bargain hunt would be that small side road of local vendors in Senado Square for fresh fruits and affordable buys.
5 favorite restaurants in Macau:
Macau is a treasure trove for foodies. I love Golden Peacock at The Venetian Macao. We always dine at COD's Din Tai Fung, when in doubt of what to eat. My daughter and I love La Cucina Italiana in Taipa Village, Il Cafe, and Caffe B because pasta and pizza are life.
Favorite heritage and tourist spots in Macau:
My favorite tourist spot would be Senado Square and St. Paul's Ruins. It's cliche but every time a friend or family member comes over, a day won't be complete without a visit to those areas. And then a walking tour of Macau Museum, if there's still time.
Hidden gem or secret spot in Macau:
It's not really a secret but my daughter and I love Taipa Village. We'll stroll at Rua do Cunha and grab a caffeine fix for me at Fong Da Coffee and some bites for her at Lord Stow's Bakery and walk our way to Taipa Houses-Museum and just sit and enjoy the sights. We love looking at the magnificent architecture of Morpheus from across the area. Yes, it gives me great pride to say my husband worked on the construction of the majestic landmark.
---
Follow Apple's stories on Macau Lifestyle and check out more on her Instagram @applesalangsang.
Tags
Related Posts