A kitchen is a sacred place whether you're a professional cook, budding chef, or a passionate homemaker. Cooking can be a job, hobby, or simply a way of life for many of us. And if there's one thing we've learned recently about our kitchen utensils is that quality matters. Did you know that every chef has to own a knife bag or a knife case to safely transport and store their kitchen knives? It's not just an ordinary bag because it provides safe storage in which these precious items remain well protected.
You may think this is not for you, but The Chef Leather Roll and their stylish and functional premium personalized handcrafted leather chef knife bag will change just the way you perceive these tools to be. With the idea conceived in 2014, The Chef Leather Roll owes its origins to the best gift a father wished to make for his professional chef son. Like recipes passed on to younger generations, the essence behind this brand echoes the same heart-warming meaning.
With meticulous research and careful craftsmanship, The Chef Leather Roll was born with exceptional design and material that's durable, lasting a lifetime. The product came to life through an experienced craftsman of vintage horse saddles from Leiria, Portugal that's 100% genuine leather. What makes this story truly exquisite is that the father shipped it right away to his son in Macau who truly treasured the gift. From a thoughtful present transformed into a business venture, The Chef Leather Roll brand flourished among chefs and culinary tastemakers.
Here are a few reasons why it's the perfect gift not just for Father's Day but for all occasions!
The Chef Leather Roll offers a few extra models that have been developed to fit each chef's needs. It's functional, safe, and durable taking into account tradition and craftsmanship.
These knife bags are sophisticated in design and reliable to withstand the struggles of kitchen life.
It's 100% sustainable and eco-friendly, made from recycled leather from horse saddles.
The bag also features a leather handle and adjustable shoulder straps for comfort and easy traveling.
You can customize the bag with laser engraving and this personalization feature is included in the price.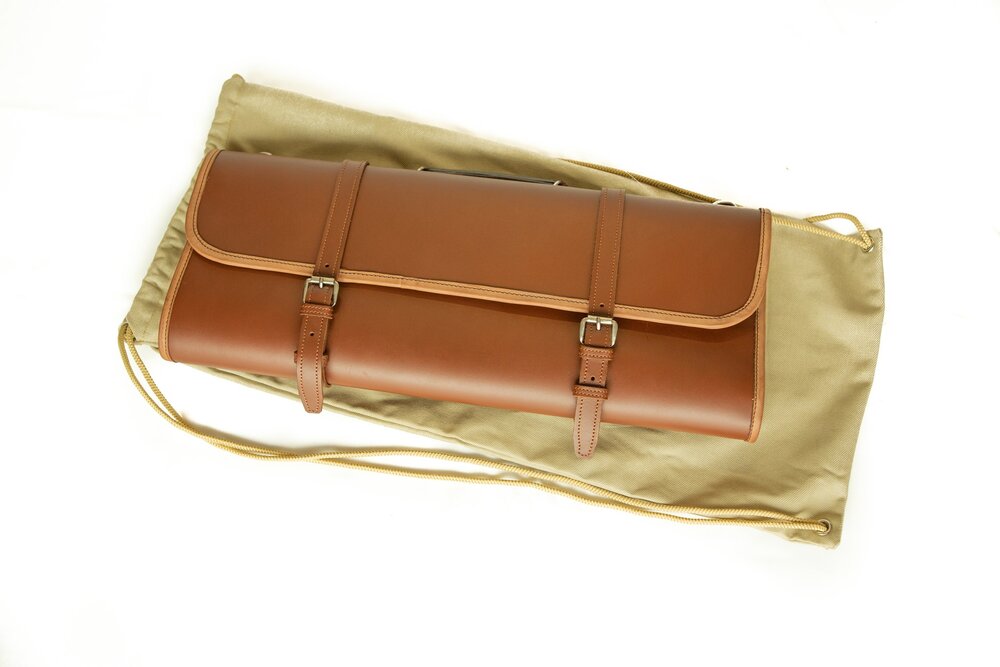 The Chef Leather Roll: Original Brown (Camel)
The Chef Leather Roll: Original Brown is the perfect companion for your precious knives. It has eight knife storage pockets. It also has an additional removable pocket for small accessories for tweezers, pairing knives, pens, markers, and all other small tools. There is an inner flap cover to cover and secure knives while the outer material is made from 100% recycle bow genuine Portuguese leather. The inner material on the other hand is made of 100% thick canvas cotton with rubbery protection. Whether for storing or carrying your culinary utensils, The Chef Leather Roll ensures that your instruments are safe and protected from any possible damage. It's at an affordable price point of USD $360.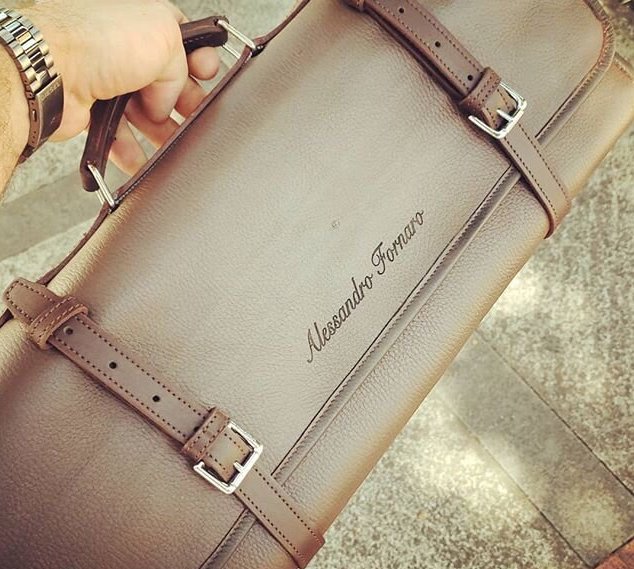 The Chef Leather Roll ships worldwide, offering options customizable by each chef or client including laser engraving, number of pockets, and more. If you want to know more before you want to make a purchase, you can contact them for more details at www.chefskillshk.com or www.thechefleatherroll.com.
Tags
Related Posts