Have you ever noticed how those who practice martial arts turn out to be the calmest and the most peaceful? Known to develop discipline, improve concentration, and build confidence, martial art is not just a fitness routine, but a system that includes philosophy, traditions, and spiritual practice. If you feel like being a passive spectator is no longer enough, take action! Check out our list of venues for martial arts and boxing in Macau and choose what fits your needs.
Capoeira at Pou Tai Complex
An integral part of Brazilian culture, capoeira is a practice that is based on fight, dance, movement, and rhythm. It was created in the 17th century by African slaves brought by the Portuguese to Brazil. Some historians claim that the dance-like style movements appeared as the slaves had to disguise the combat training from the plantation owners. So it is much more than just combat practice. A cultural phenomenon recognized by UNESCO, capoeira includes traditions, music, and an international community. Unlike other combat practices, capoeira is about avoiding attacks, moving away from them, and fooling the opponent rather than blocking them. However, it can be different depending on a particular capoeira style or school.
In Macau, this practice is represented by Axe Capoeira, an active participant in all local cultural events and international competitions. Currently, adults can attend classes at Piu Tai Complex near Pou Tai Buddhist Temple. Contact Axe Capoeira on Facebook to find out about the schedule and fees. 
Axe Capoeira Rua do Minho 229, Macau, www.facebook.com/axecapoeiramacau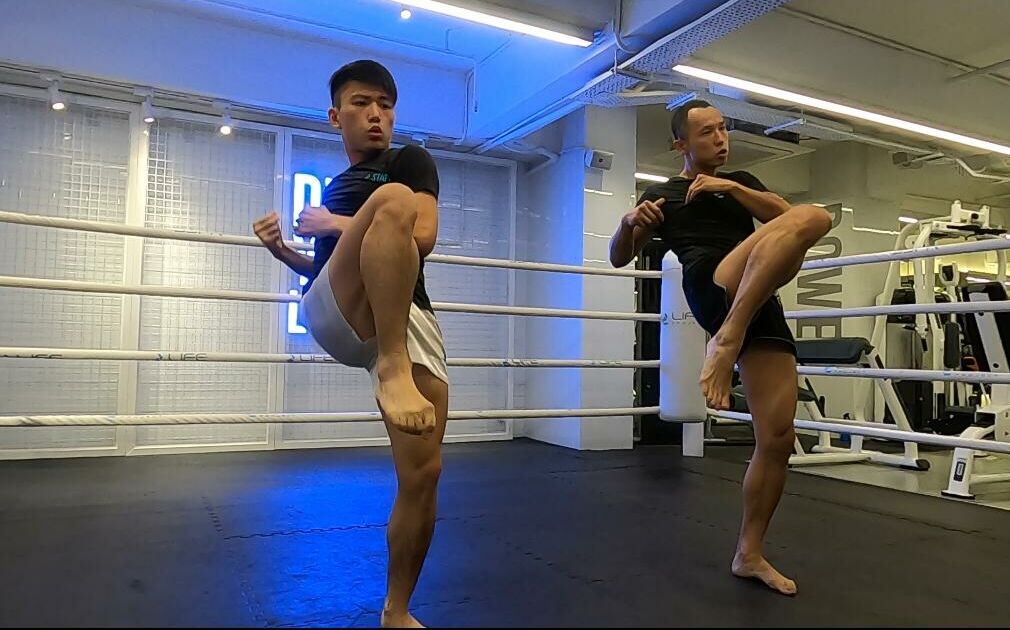 Muay Thai at Life Project 
It is safe to say that Muay Thai is one of the most popular combat sports in Macau. Naturally, several local gyms and organizations have certified trainers to teach the Thai national sport. The "art of eight limbs" is a full-body workout that improves strength, stamina, and hip mobility.
Most of the Macau Muay Thai Association trains at Life Project. Thus, isn't this motivating enough to choose this gym as your platform? Located in Taipa, Life Project has a lot to offer, from dance fitness and pilates to stylish interiors and state-of-the-art fitness equipment. If you are not a Life Project member, you can still attend a session with a day pass.
Life Project R/C AI 277 Jardim Hoi Wan, Estrada Almirante Magalhães Correia, Taipa, +853 6684 2299, www.lifeprojectmacau.com, www.facebook.com/lifeprojectmacau,  www.instagram.com/lifeproject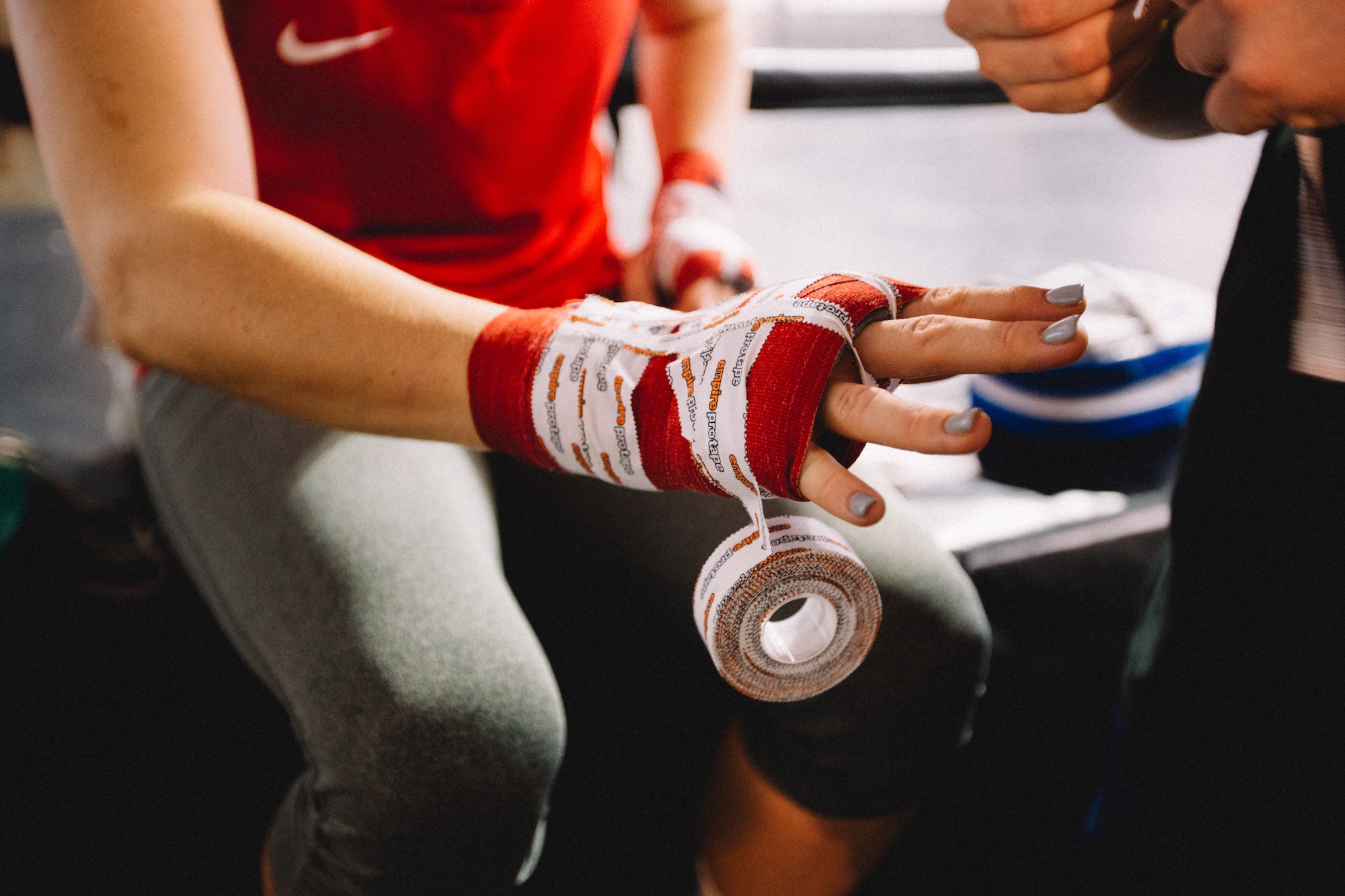 Fighting Arts Club Macau 
Fighting Arts Club Macau aims to promote martial arts and boxing culture in the city, among the young generation and adults willing to join. Under the leadership of the head coach and a master of sports Xiao Zikang, members learn how to master their combat skills by practicing boxing, kickboxing, and Muay Thai. Members of Fighting Arts Club Macau often participate in international sports competitions and cultural events such as the Macau parade and Dragon Boat Festival. So becoming a member means you would gain not just bigger muscles, endurance, and strength, but a supportive community of like-minded fighters!
To join the club, you need to submit a form available on their website and pay an annual fee of MOP $100.
Fighting Arts Club Macau 10 Edificio Industrial Yau Son, 14-14C Avenida do Almirante Lacerda, Macau, +853 2871 5201, fighting-arts.org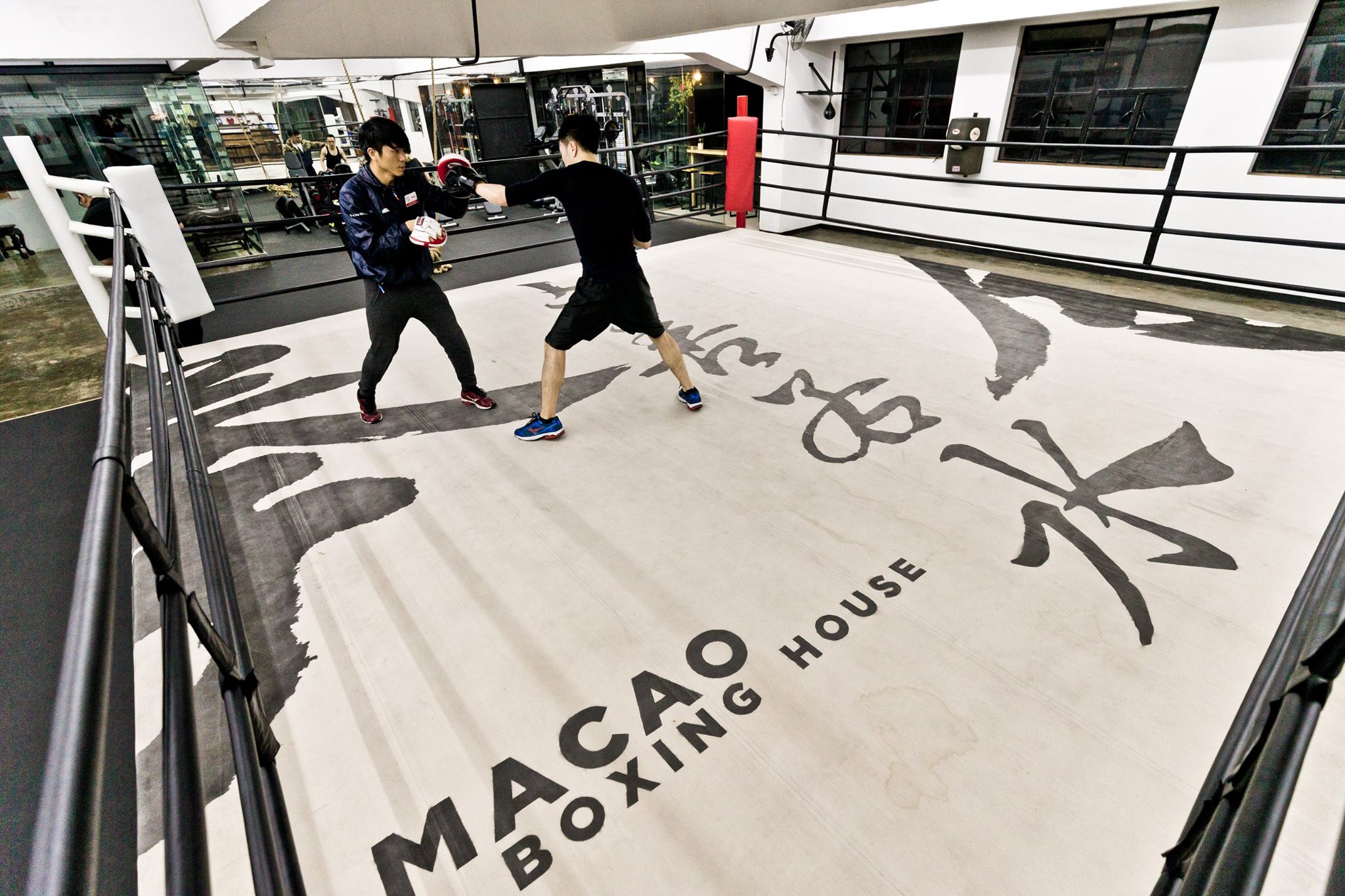 Boxing at Macao Boxing House 
Founded in 2014, Macao Boxing House claims its mission is to promote and foster local boxing development. To do so, they offer boxing classes and participate in various matches and competitions in Macau, Hong Kong, Mainland China, and even international events in Asia.
Even if you have never tried boxing, don't worry–there are sessions for all fighters, from beginners to advanced. Choosing the boxing path and consistently training to progress, you will notice how your reactions become faster, the body becomes more muscular, and self-esteem improves. Two of their chief trainers are Wai Cheong, a local coach and a member of AIBA (International Boxing Association), and a Filipino star coach Jared Verano. Contact them to learn about their membership and non-membership programs.
Macao Boxing House Edif. Industrial "Fat Lei", 7B, 10 Travessa Da Areia Preta, Macau, +853 2852 0285, www.facebook.com/macaoboxinghouse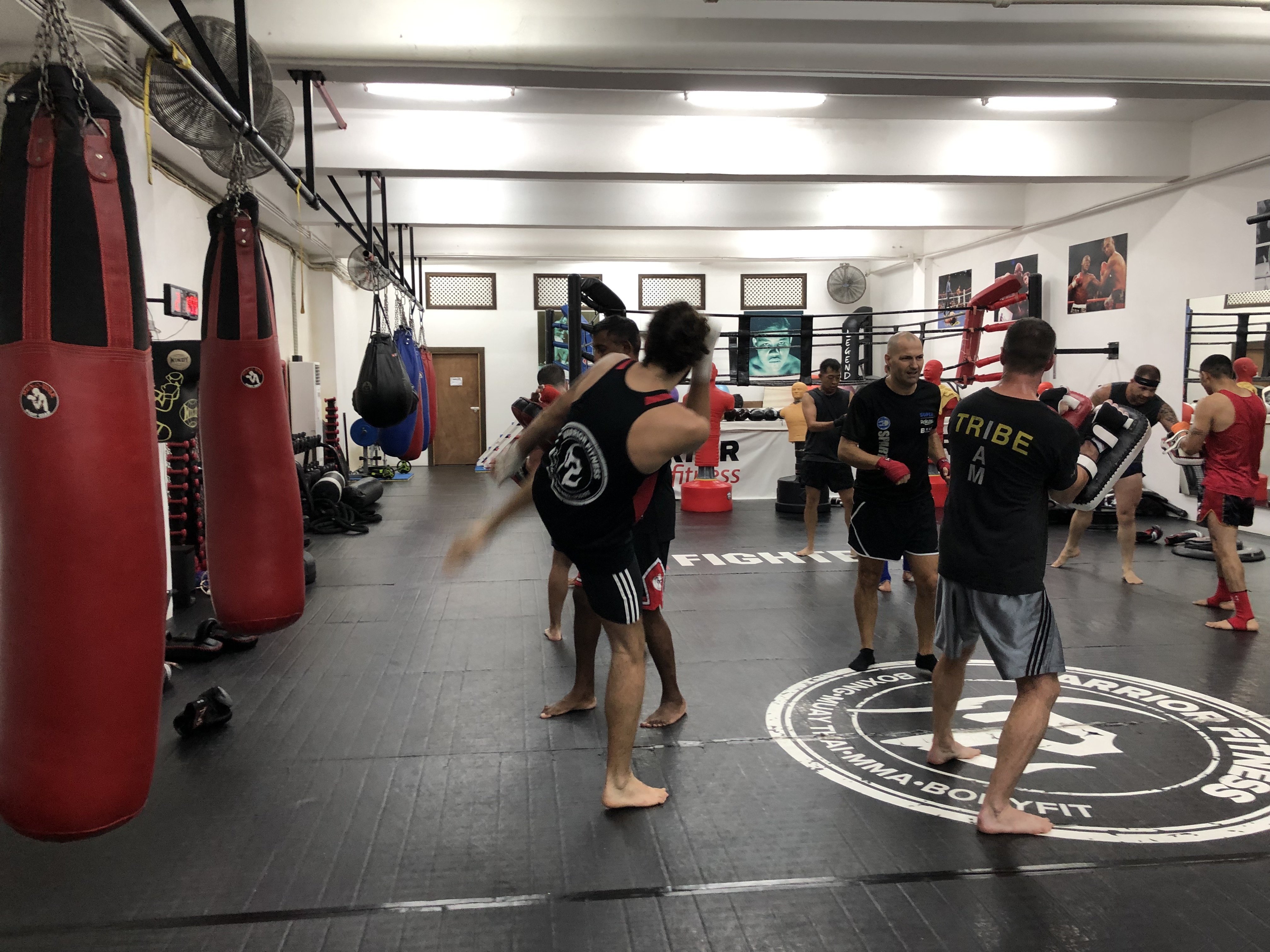 Boxing and Martial Arts at Warrior Fitness
A basement gym at Fabrica Va Nam, Warrior Fitness, has a large number of combat activities. Moreover, its space features everything you might need–an MMA cage, boxing ring, and combat gear. It was created for people in Macau to get together and practice martial arts and boxing in one space. With time, it built a large community and turned into an even more diverse facility. They teach other classes as well such as yoga, pilates, dance fitness, and more. However, martial arts is their primary specialty.
Boxing, Brazilian jiu-jitsu, taekwondo, and Muay Thai sessions–try them all or pick the combat sport of choice. Check out the cardio boxing class, a combination of intense exercises and boxing techniques. For firstcomers, the first trial class is free. If kicking punching bags and sparring with mates is how you want to spend your evenings, explore their membership programs. And once you are 100% engaged in the process, you can even buy your own set of fighting gear at the Warrior Fitness shop. To learn more about each class, the trainers, and the facilities, visit their website.
For the little warriors, there are taekwondo and youth boxing classes.
Warrior Fitness Macau Va Nam Bldg, Avenida Olimpica, Taipa, +853 6223 1511, warriormacau.com, www.facebook.com/warriormacau, www.instagram.com/warriormacau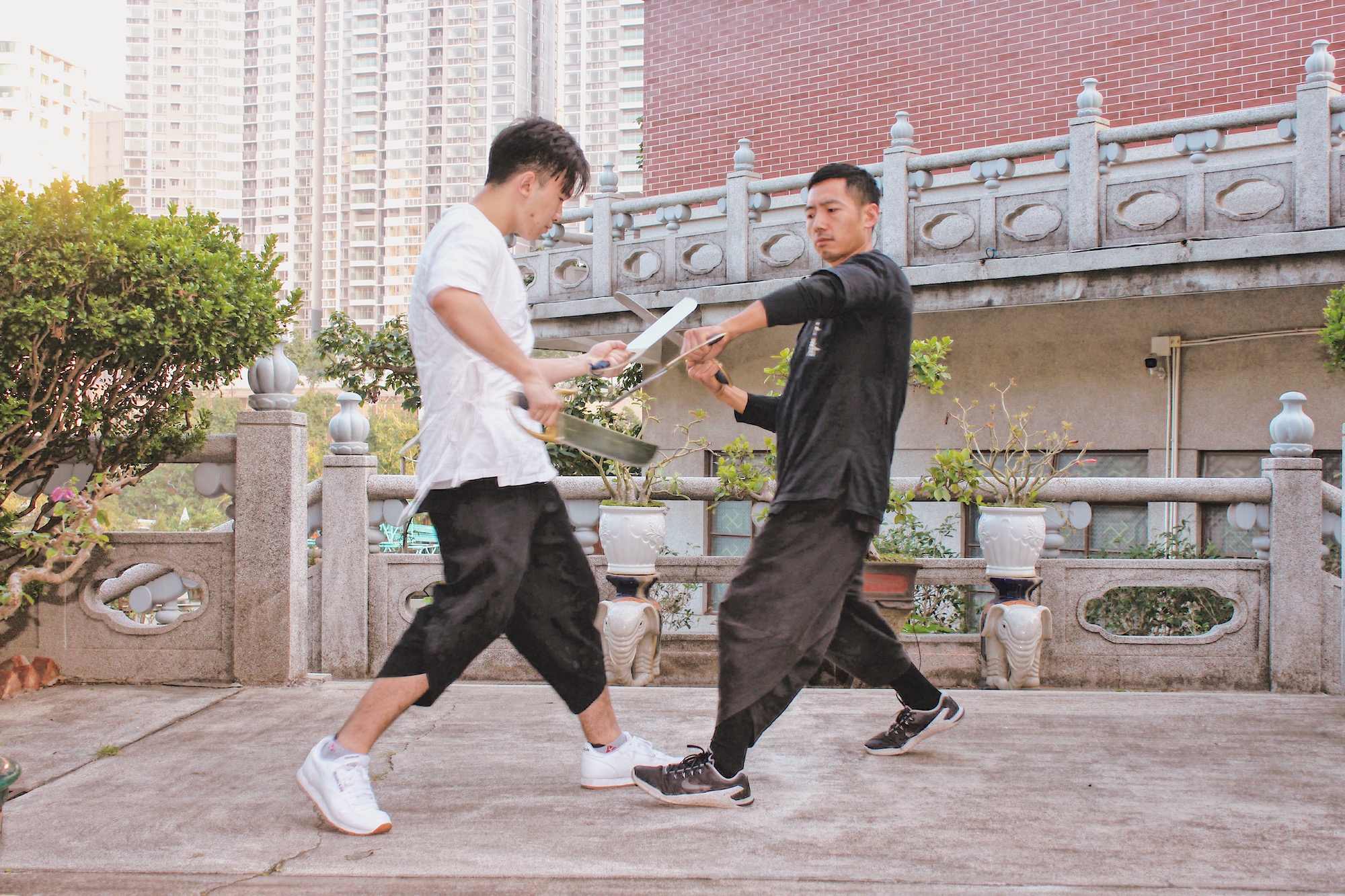 Wing Chun with Frank Lee
Have you ever heard about Wing Chun? A Cantonese style of Kung fu, it was created by Ng Mui, a female master and allegedly one of the Five Elders of Shaolin. Historians believe the roots of Wing Chun to be intertwined with Cantonese opera, as martial arts were a part of opera performances. Unfortunately, this ancient martial practice is not as popular as MMA or Muay Thai, and it has been losing practitioners over the years. Luckily, we have people like Frank Lee in our community dedicated to preserving traditions. A kickboxing champion and a teacher with 15 years of experience, Frank is profoundly interested in the history of martial arts. Besides teaching and participating in Macau cultural events, he has been conducting studies of Wing Chun origin with The University of Macau students. 
Wing Chun practitioners perform martial techniques in a "soft" manner. The idea is to remain relaxed but keep the strength within, ready to defend oneself. One of the forms of Wing Chun and Frank's signature one is 108 forms on Red Boat Wooden Dummy. It is an authentic tool for solo training. 
Generally, Frank trains one-on-one, but small groups of three-four people are welcome as well. If you don't speak Chinese, let it not discourage you, as Frank's English is pretty good! Contact Frank directly to book a training session by calling or via WeChat (kongfuhou).
Frank Lee +853 6216 8745
Photo credits: Axe Capoeira, Life Project, Unsplash, Macao Boxing House, Warrior Fitness, Ksenia Kuzmina
Tags
Related Posts