The colour pink throughout the centuries has assumed a range of guises and its perception by society has also changed. At various times, pink is considered feminine, erotic, kitsch, sophisticated and delicate. Contrasting that is the word 'city' which would usually entail corporate interaction. Thus, pink is the perfect color for Dior who is equally successful in fashion, beauty and also in business. The collaboration between Dior, T Galleria Beauty by DFS Macau and Galaxy Macau has created a multi-sensorial, immersive journey encapsulating the fashion brand's beauty products and legacy–the first Dior Pink City pop up store worldwide!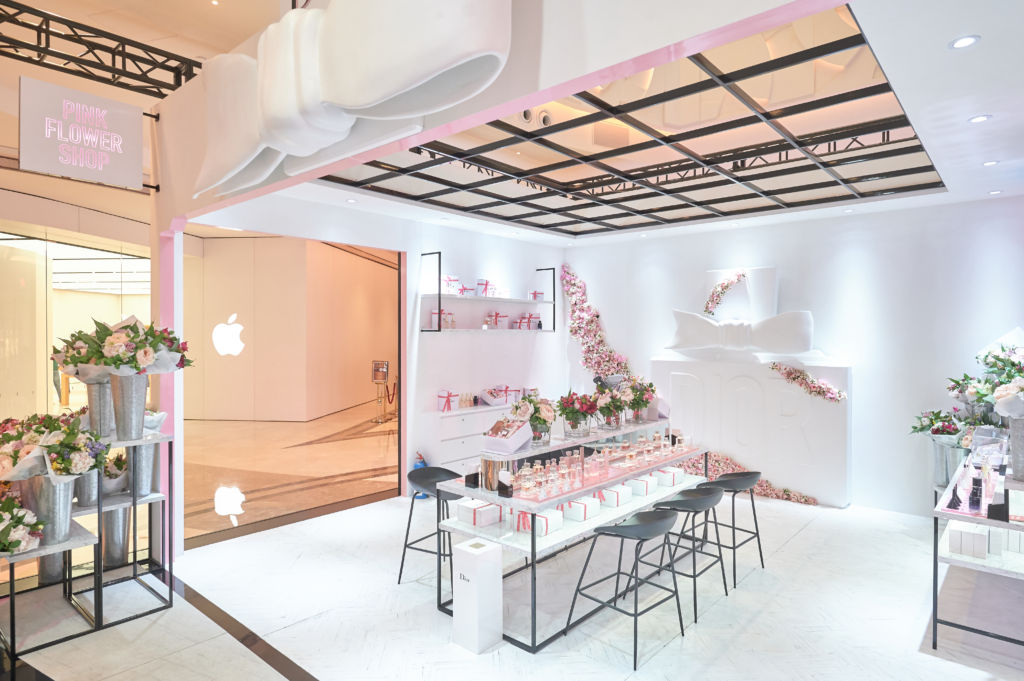 It is no doubt that this unique and interactive store is a one stop haven for women of all ages, tastes, backgrounds and personalities. Designed like city blocks around an intersection and inspired by the bustling metro action, each of the stations in the pop up shop offers an exclusive experience to shoppers.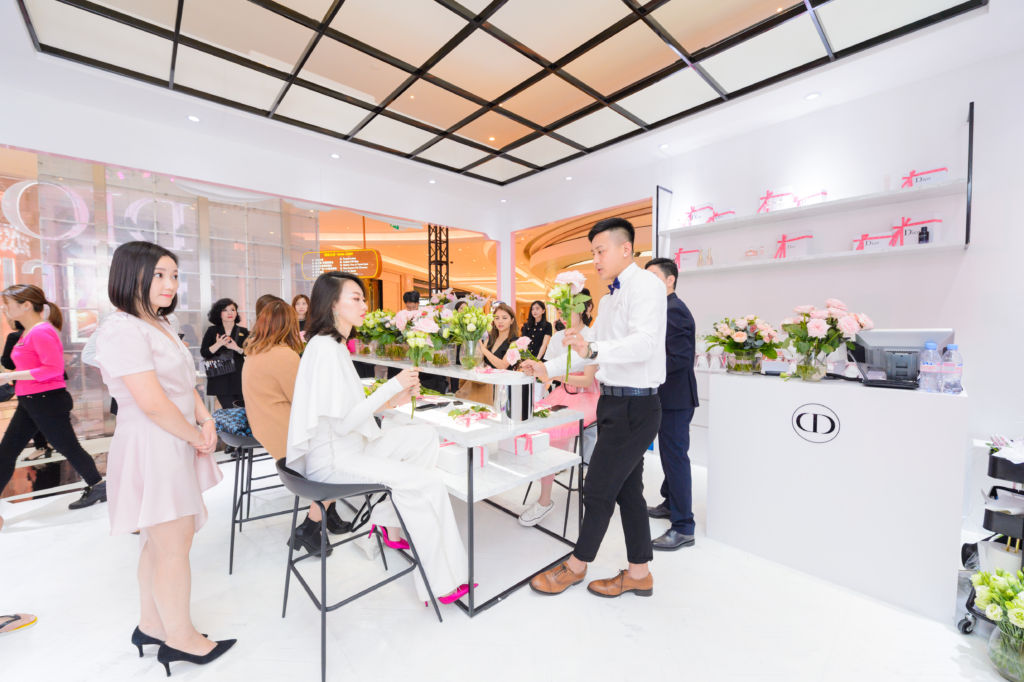 The stroll begins with the pink flower shop where you can discover Dior fragrances with a direct dive into Miss Dior's olfactive floral world and real-life flowers infused with the brand's latest scents. This station was designed as a tribute to Christian Dior's fondness of flowers and a way to experience and try the brand's fragrances in a unique manner compared to the usual spray test.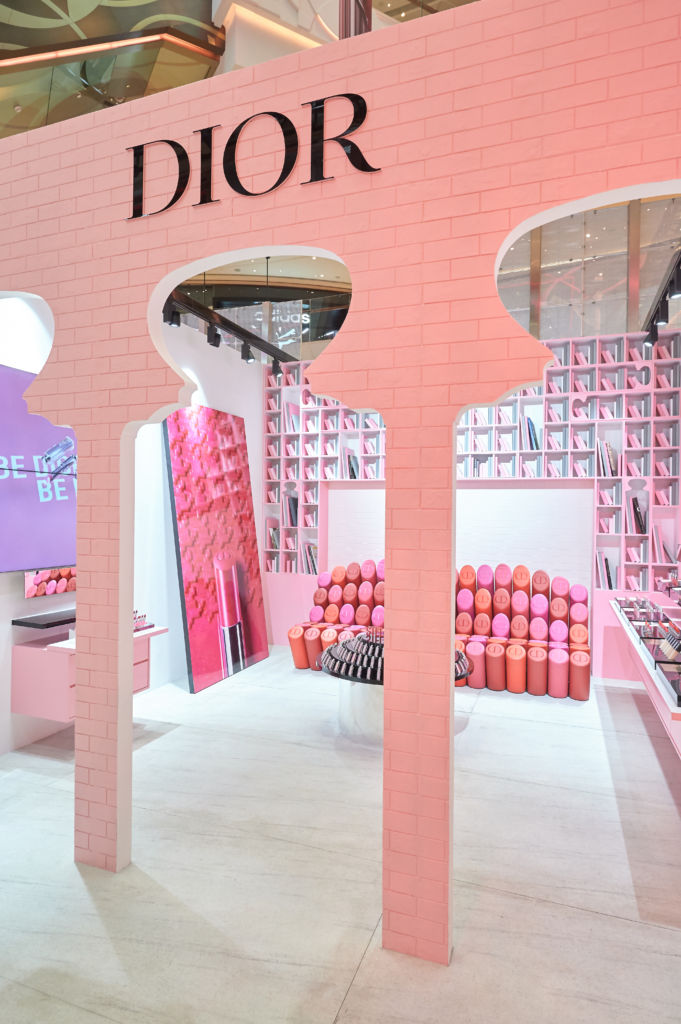 The Dior Pink City discovery continues with a step into the Pink Library. True to Dior's heritage surrounding colors, pink always stood as one of Christian's favorite lucky colors. He is also well known for saying, "Every woman should have something pink in her wardrobe." With that, this man-made city is absolutely dipped in pink. All the different hues and shades of pinks are magnified and enhanced in the Pink Library, where you can lounge on the exclusively designed lipstick sofa while taking your time to pick out the perfect shade of pink for your pout. Here, discover the new Dior Addict Stellar Shine lipstick in 24 different luminous shades from this collection alone.
For a hint of glitter and celebration, the Pink Music Hall welcomes those who want to prepare their pouts and reenact the new Addict Stellar Shine campaign starring Cara Delevingne. We can't promise that you'll be magically transformed into a supermodel but this station shouldn't be missed as it brings your shopping experience to another level with a live photo call and karaoke session.
After all that shopping, product testing and everything in between, the experience closes with the last station called The Pink Cafe. With rose sparkling wine, juices and bite-sized confectionery treats, this wraps the experience of the Dior Pink City pop up.
Every week, Dior Pink City invites international artists and experts to provide exclusive services such as make up and flower artists to street artists and engravers to personalize gifts and purchases. With Aerosmith's Pink blasting in the background, the Dior Pink City experience is for any and all, whether or not pink is your color.
---
The Promenade Shops at Galaxy Macau, the ultimate luxury shopping and lifestyle destination welcomes the debut of Dior Pink City in Macau from April 28 till June 30, 2019. Organized like city blocks around an intersection, Dior Pink City offers an immersive experience around Dior's beauty icons and heritage. Featuring Dior's iconic fragrances and extraordinary lipsticks with all shades of pink, and activities from Pink Flower to Pink Café, the exceptional pop-up store offers unprecedented pink experiences for you to dive into.
When: May–June, 2019
Where: DFS The Promenade Shops, Galaxy Macau, Estrada da Baía de Nossa Senhora da Esperança, Galaxy Macau, Cotai
How much: Free admission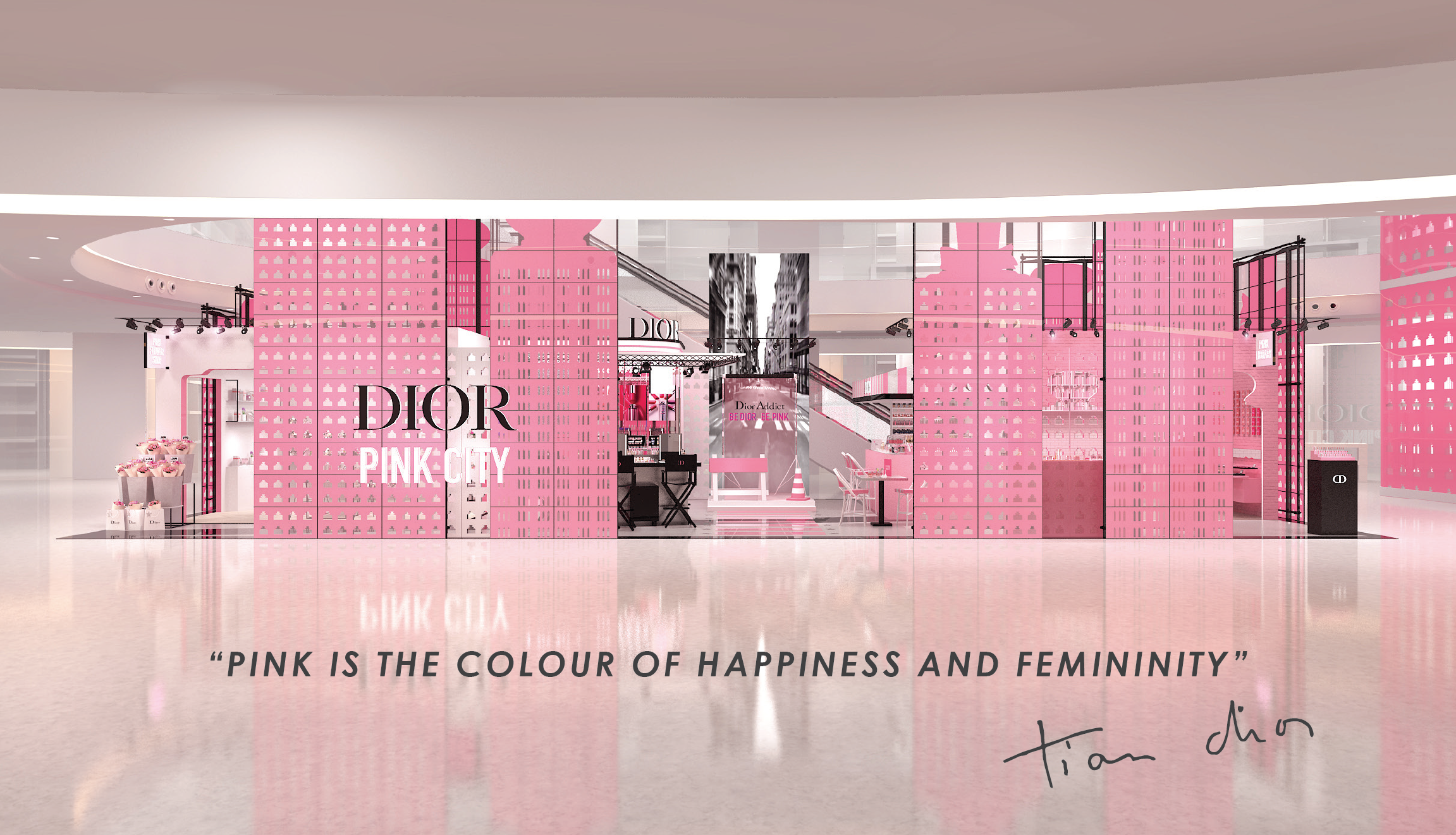 Tags
Related Posts