It's difficult to ignore how the world is changing rapidly. From the way we eat to the way we travel, we are looking for more ways to live within sustainable means. It's becoming more significant to make choices that are eco-conscious and guilt-free. That is why discovering Drunk Elephant has changed the way we perceive skincare.
Not just an ordinary skincare collection, Drunk Elephant is a well-rounded lifestyle brand. The brainchild of Tiffany Masterton with one concept in mind, "What makes you happy?" A good reflection when it comes to products we use and utilize in our everyday life. Tiffany developed Drunk Elephant based on her personal journey of skin issues. From combination, sensitive, acne-prone, visible pores and more woes, she yearned for a solution to her conundrum. She searched for answers by learning about ingredients and delved deep into the role of formulation when it comes to concoctions we apply on our face and skin. Becoming pro-active at finding out how to battle her skin issues, when she couldn't find the right products, she eventually decided to make them herself. Her brave endeavor saw her isolate the synthetic from natural ingredients. The ethos of her brand also stands on principles such as less is more, breaks the cycle and fragrance-free products that allow her to stand out from the rest in the beauty world.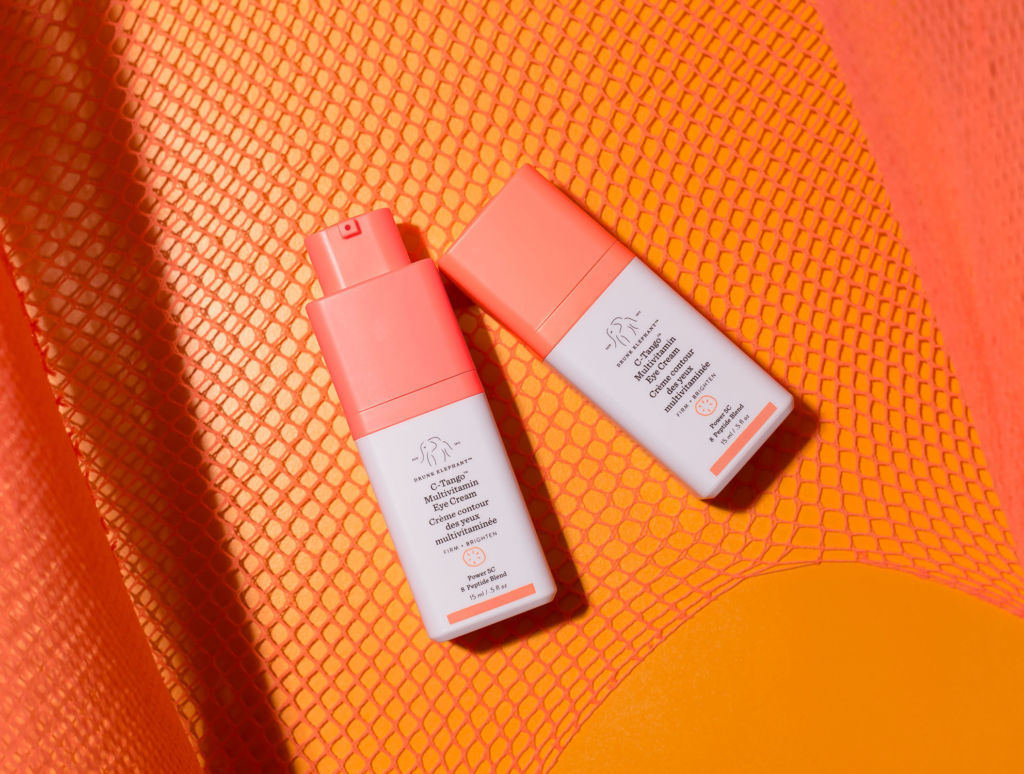 What is the core concept of Drunk Elephant?
The concept of "clean" is not enough when it comes to caring for our skin. Drunk Elephant focuses on "Clean Compatible". The brand is committed to using only ingredients that either directly benefit the skin's health or support the integrity and effectiveness of formulations. There is no compromise on synthetics. You won't find what is called the "Suspicious 6" in all their products (essential oils, drying alcohols, silicones, chemical sunscreens, fragrances, dyes, SLS) making them, in our humble opinion, the right treatment for all skin types.
These ingredients are commonly found in many beauty products and often at the root of almost every skin issue. When we eliminate these factors, the skin can reset and return to a healthy and balanced state. When formulating the products, Drunk Elephant's emphasis on biocompatibility, pH levels, and safety is the true core of its goal to deliver skincare at its best.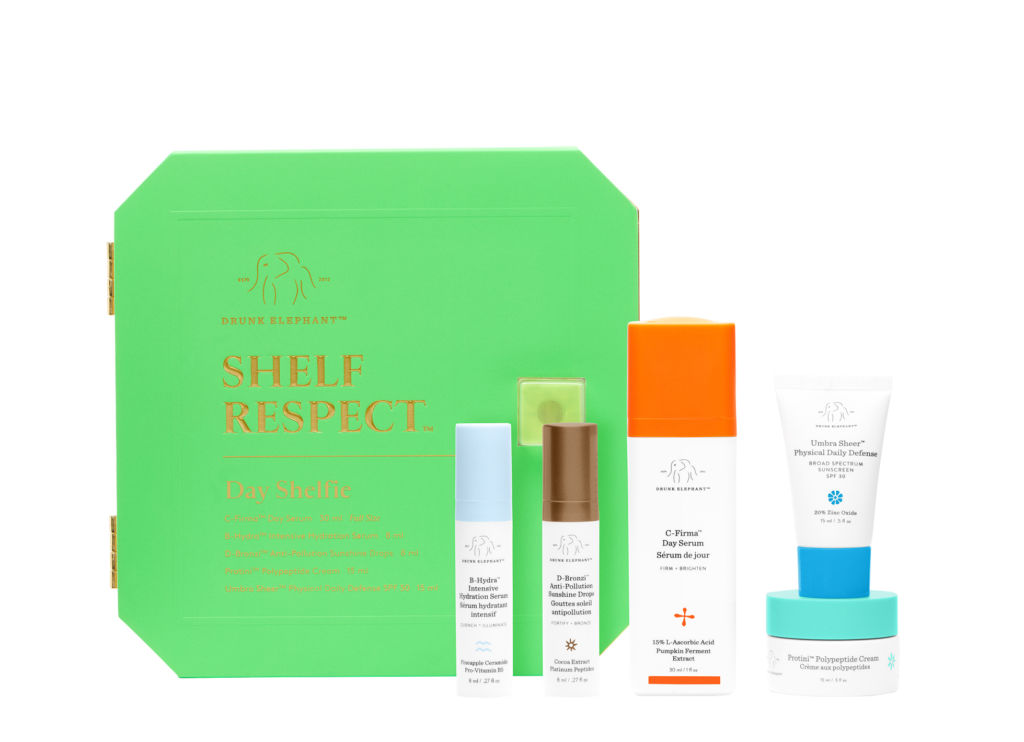 TOP THREE TO TRY
Shelf-Respect Day Kit – We love the standout name of this beauty kit to begin with because nothing could be better than waking up with some Shelf-Respect, right? This kit contains everything you need for your morning skincare routine. It's priced at HKD $690.
Shelf-Control Night Kit – After a long day, the skin takes the toll of our stress and insane schedule. Nighttime use of a little Shelf-Control is significant for every woman. This kit contains everything you need for your nighttime skincare routine, and all in one pretty place that goes right on your counter. In the evening, wash your face and do the whole regimen. Add C-Tango to your eyes, go to bed and wake up rejuvenated in the morning. It's priced at HKD $770.
The Trunk 3.0 Holiday 2019 – We love the festive season which also means holiday season. Don't forget to take your favorite Drunk Elephant products with you wherever you're heading! Packed neatly in a neon mini-fridge, it's the perfect size for a cool, collected countertop. It holds everything you need to take #acleanbreak. It's priced at HKD $3,440.
---
For more details, visit www.drunkelephant.com and check out their products at Sephora Hong Kong
Sephora Shop 1073-75, L1, ifc mall, www.sephora.hk
Tags
Related Posts