Elizabeth Arden is a beauty brand we all know and love too well, but the classic brand has just entered a new era – they have just added Reece Witherspoon as the face of the range, a figurehead for female empowerment who represents GRL PWR through and through. Remember their Superstart line? Their skin renewable booster that took the world by storm – of course you do. It revolutionized the way in which we talk about skincare, boosting the healthy look of the skin's surface layer to leave a healthy glow. Now the line has expanded and we couldn't be more excited about it!
The Superstart Probiotic Cleanser – Whip to Clay – and Superstart Probiotic Boost Skin Renewal Biocellulose Mask both use an innovative mix of probiotics and rich botanicals to restore your skin in a holistic way and support your natural microflora (that's the stuff that makes your skin look radiant). Reducing water loss, increasing the moisture and balancing the pH of your skin are other ways these two great new products leave the skin looking smooth, radiant and super supple.
All ages and skin types will benefit from these two new products and they are really easy to use — that fresh-faced look is achievable for everyone.
To use the Superstart Probiotic Cleanser you first apply a thin, even layer onto dry skin. Leave it on for one minute before gently massaging in the product in circular motions with warm water to create a deliciously light foam lather. Enjoy its delicate feeling on your skin before rinsing thoroughly. You can use this daily, but if you're wearing heavy make up its advised to take that off first to make sure your skin fully benefits from the cleanser.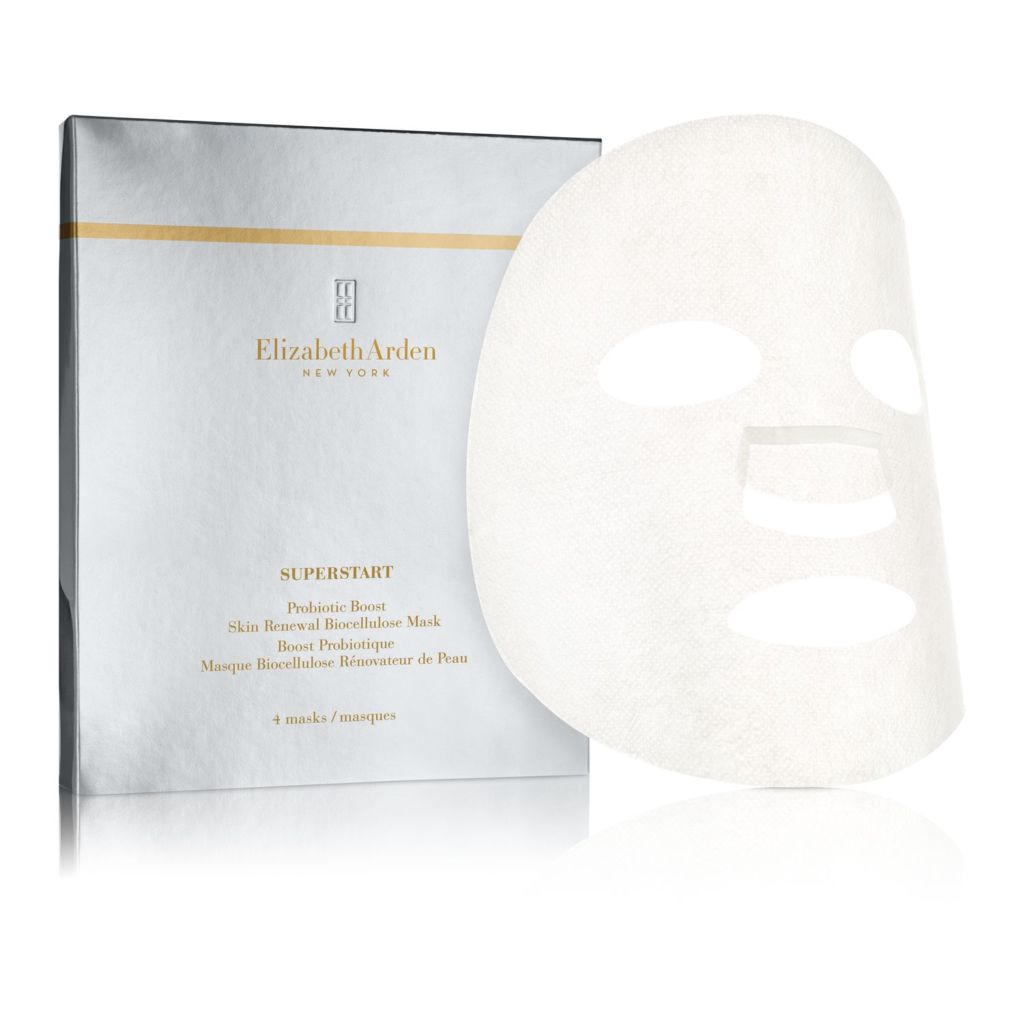 They also have a Superstart Probiotic Boost Skin Renewal Biocellulose Mask which should be part of a weekly routine. To use, carefully remove the mask from the packet and delicately remove the rear piece of mesh cloth. Make sure that your face is clean and dry before applying the mask onto the skin, adjusting it to your facial contours. Leave it on for 15-20 minutes before discarding. The great thing about this mask is that there's no need to wash your face after, you can simply rub in any remaining serum – if there is any – and go about your normal routine. A perfectly convenient skin booster!
Elizabeth Arden products are available from Galleria T at City of Dreams Macau The Shops at The Boulevard, City of Dreams, Cotai, +853 8791 8400, www.dfs.com/en/macau/stores/t-galleria-by-dfs
Share
Tags
Related Posts