In a sea of shiny new products, it takes time to find pieces that will help you stand out. It's difficult to deny how those long hours of sun exposure truly take a terrible toll on our skin. Whether you're an over-the-top or a minimalist kind of gal when it comes to beauty, you can't dispute how a refreshing cream on your face, a slick of crimson on your lips can make a big difference in a meeting, a coffee run, a sidewalk stroll or a garden party. Embrace the spring season with our top picks of game-changing beauty investments you need in your shopping cart now.
Charlotte Tilbury Goddess Cleansing Ritual
(Featured image above)
When it comes to skincare and cosmetics, nothing quite rivals Charlotte Tilbury. Add a dose of confidence to your daily ritual with the signature skincare that the makeup artist to the stars has created. One way of watching over your wellness is actually maintaining a good skincare routine and that's a fact!
The first step is the most significant part of any beauty regimen and the new cleansing Goddess Cleansing Ritual is a two-step strategy that's essential for fresh, hydrated, perfectly spa-cleansed skin. Begin with the Citrus Oil Radiance Cleanse intended to super-charge and give your skin a beautiful boost. Follow through with the delicate Purifying Charcoal Cleanse that features an innovative bamboo charcoal concoction that works wonders unimaginable. It draws out deeper impurities by using the powers of oils and charcoal to cleanse every cell in your skin. This coveted Charlotte Tilbury new Goddess cleansing ritual miracle spa-in-a-jar duo is priced at HKD $370 and worth every dollar for an A-list look every day.
Charlotte Tilbury Lane Crawford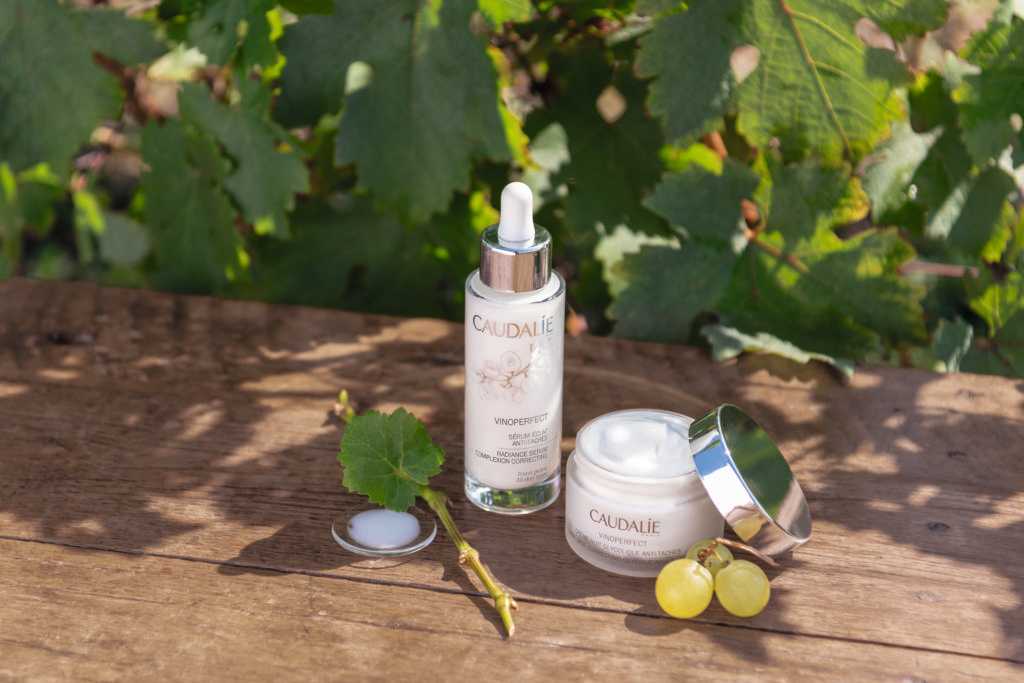 Caudalie Vinoperfect Dark Spot Correcting Glycolic Night Cream
As if we didn't need another reason to love this gorgeous French beauty brand. We have long been fans of this all natural French brand and never go without their signature Caudalie Beauty Elixir. But when it comes to day or evening creams, it's of utmost importance to find a cream that replenishes moisture and helps restore the skin's natural barrier. We've certainly found ours in Caudalie's new Vinoperfect Dark Spot Correcting Glycolic Night Cream. With a star ingredient Viniferine, derived from the grapevine sap, this creation works magic on your skin. Its natural brightening power is 62 times more effective than Vitamin C, without causing photosensitivity and irritation. It has a light scent which is quite refreshing and the cream has a almost balm to cream-like texture–you only need a little bit. It banishes pigmentation and transforms skin gently in eight hours. This is the perfect weapon you need in your skin care regimen. The Vinoperfect Cell Renewal Night Cream is priced at HKD $400 for 50ml while the Caudalie Vinoperfect Radiance Serum is priced at HKD $510 for 30ml. For those with sensitive skin or are new to glycolic acid, we suggest trying some on your wrist before starting.
Caudalie hk-en.caudalie.com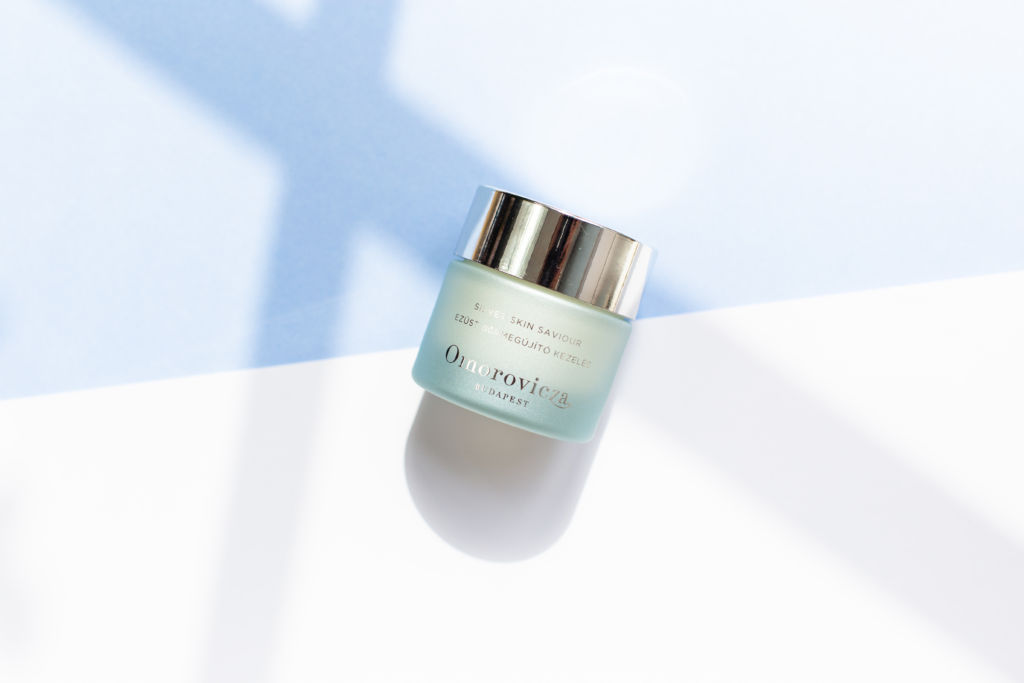 Omorovicza Silver Skin Saviour
The season of Spring is often the time when you feel the aftermath of the often dry winter. The good thing is that we've recently discovered an amazing Hungarian brand called Omorovicza from our favorite website Joyce Beauty. The Silver Skin Saviour that's priced at HKD $795 for 50ml is like a miracle in a mini package. This overnight mask for blemish-prone skin targets the underlying skin problems. By clarifying and brightening with glycolic acid, new skin cells will be revealed. It unclogs pores and reduces the production of oil, leaving your skin feeling soft. They also have some awesome travel kits that are great gifts for friends and family or get it for yourself for those long holidays away.
Top Tip: Lather an ample amount on the face and neck, avoiding the eye area. Let it sit for five minutes on first use and increase to ten to fifteen minutes for subsequent uses, depending on skin sensitivity. To remove, wipe the lather off gently using a warm, damp mitt or face cloth. Make sure to use it once a week for soft, glowing, clear skin! For more details, visit
Omorovicza is available at Joyce Beauty Hong Kong or online at www.joyce.com/beauty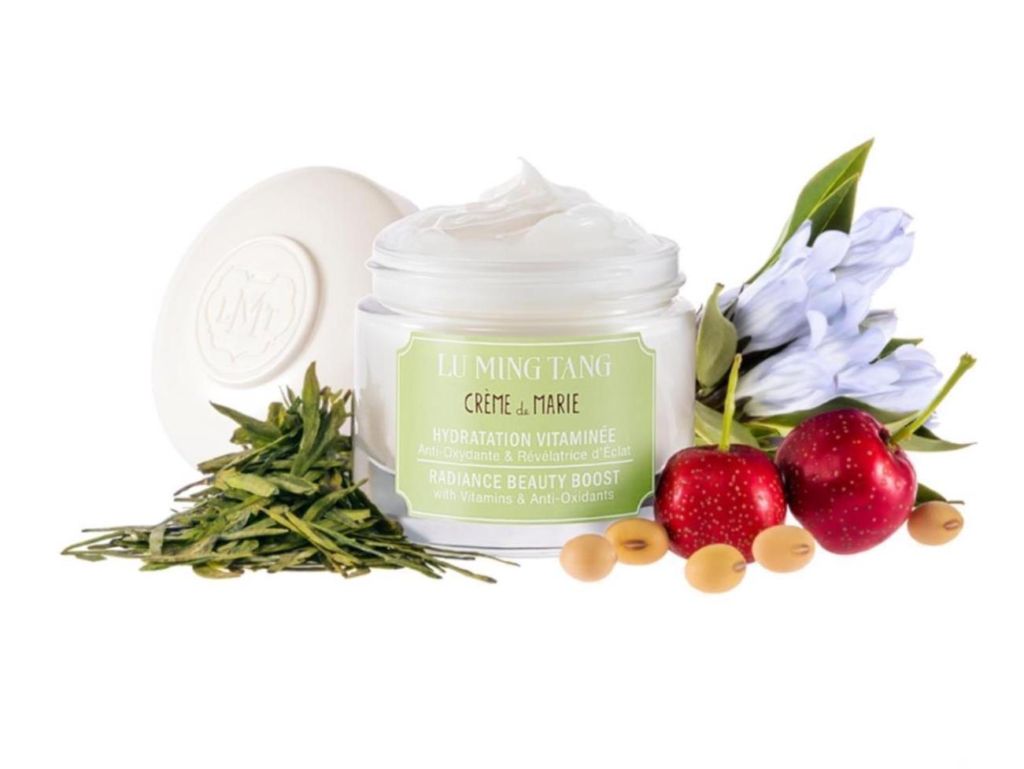 Lu Ming Tang Creme de Marie
This brand is a new one on our radar and something we loved trying out. They have a range of different products infused with tea and the coloured packaging make for a colourful addition to our beauty counter. This brand was created by French founder, Marie Amiand who wanted to combine the ancient wisdom of Traditional Chinese Medicine and French Pharmacopeia into one and voilà–Lu Ming Tang was born. Not sure where to start? Switch up your skincare regime to suit the demands of the changing weather that is upon us. Our new find called Creme de Marie from Lu Ming Tang is suitable for all skin types and gives an instant radiance boost. It plumps the tissues with hydration thanks to the silky nutri-active cream that fights dullness and energizes skin cells. This youth-enhancing goodness contains anti-oxidant-rich Longjing Green Tea with an anti-free radical; a powerhouse of soy milk, hawthorn, and acerola red berries. This beauty gem is priced at HKD $290 for 50ml. You'll feel the instant rush of freshness with every swipe of the luxurious cream on your face. For more details, visit www.lumingtang.com
Lu Ming Tang www.lumingtang.com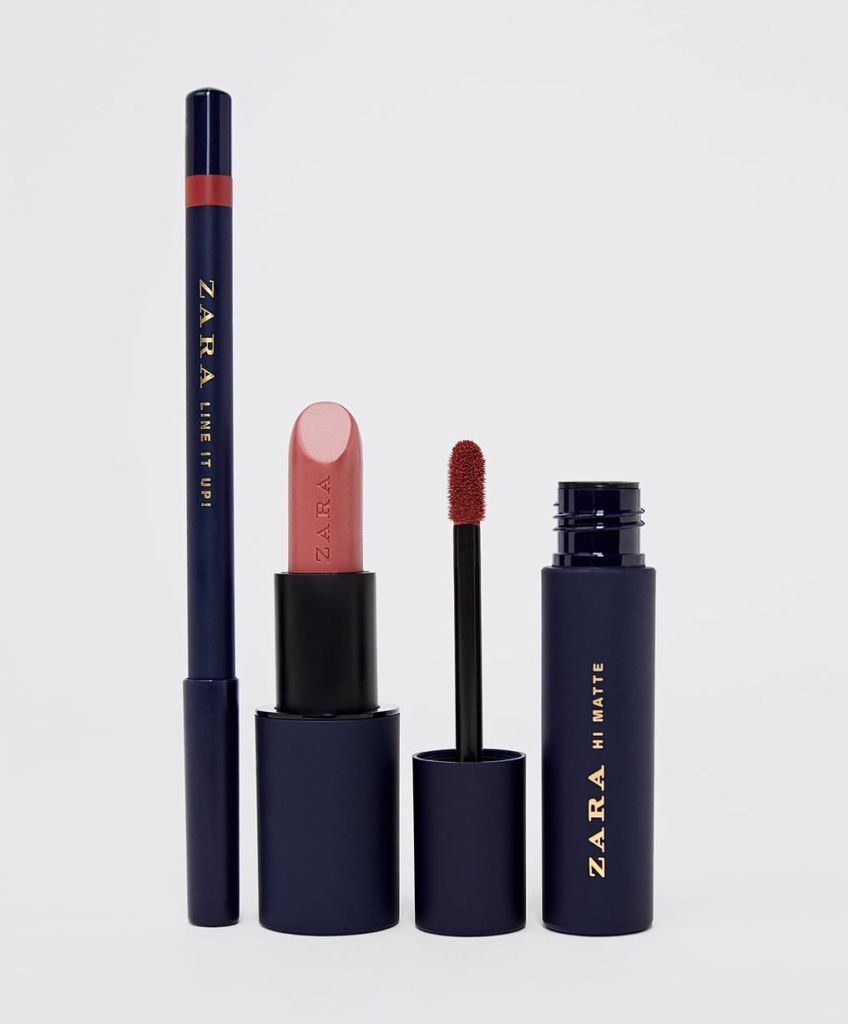 Zara Beauty
One of the most anticipated happenings this year in the world of beauty is the popular high street fashion brand Zara's foray into cosmetics. Girl boss or city chic, don the shades of spring with an exclusive limited edition lip kit from Zara Woman priced at HKD $229. A perfect fit for your purse for that quick retouch, this kit includes a lush velvety-matte lipstick featuring a highly pigmented formula in beige-pink. There is also an ultra-matte liquid lipstick formulated with intense pigments, enriched with argan oil and vitamin E for a comfortable, long-lasting finish. Cap off your beauty routine with a creamy, gliding, and smudge-proof lip liner in beige-pink and you'll be in full beautiful bloom whatever your day looks like. For more details, visit www.zara.com
Zara Beauty www.zara.com
Tags
Related Posts