The goal of having glowing skin this summer is just a click away. We've compiled the best beauty buys for this summery month of August. A trip away from the city might not be possible but we've discovered great products and good deals that will nourish and reinvent your skin this season. All products are pocket-friendly and ready to add to your beauty cart!
Omaia Skincare 100% Organic and Eco-friendly Rosewater
(Featured image above)
It started as a curiosity but it seems we've fallen in love with Omaia Skincare. They're now available to purchase online in Hong Kong. Our new fave is the 100% Organic Rose Water priced at HKD $380 for a 100ml bottle. It's easy to spray on top of your make-up for a lasting hydration look all throughout the day. It absorbs naturally and seeps through your skin gently. Omaia takes pride in having a host of health and skincare benefits. Not only does this product promote hydration but it also contains a natural supply of antioxidants.
The extremely rare rosa damascena plant grown in the renowned Bulgarian Rose Valley is one of its primary components. Since the Roman era, it has only bloomed for just one month in May of each year. Naturally balancing the skin's pH and locking in moisture, Omaia's Organic Rose Water leaves the skin feeling toned and refreshed. We recommend you use it as a part of your daily skincare routine so your skin won't feel dry or dull.
To learn more about Omaia and to purchase the product, visit omaiaskincare.com.
Omaia Skincare www.omaiaskincare.com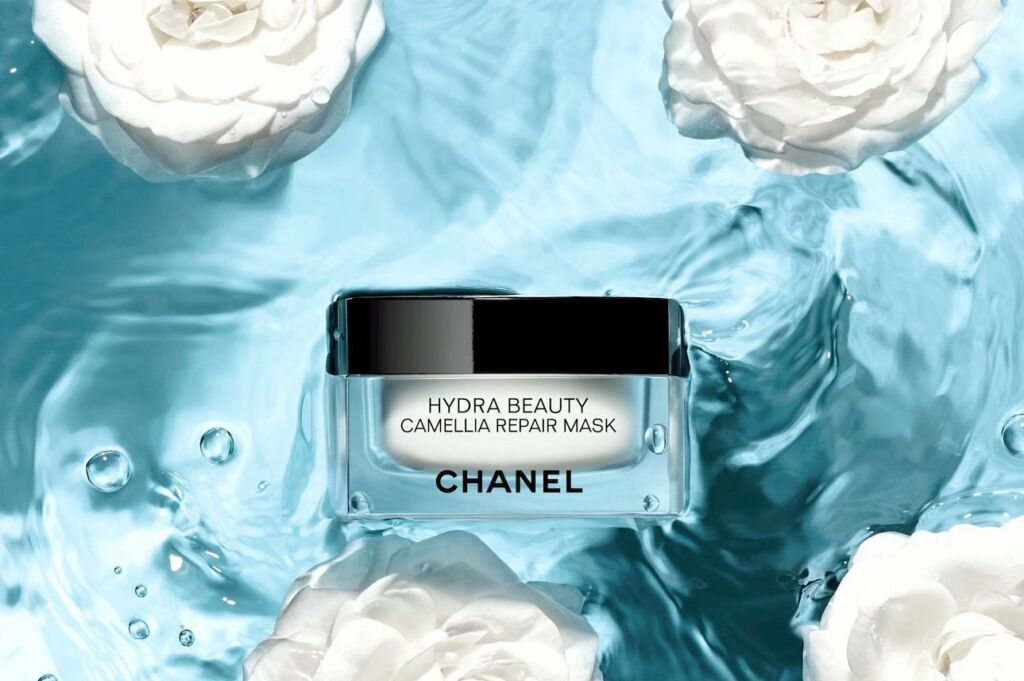 CHANEL HYDRA BEAUTY CAMELLIA REPAIR MASK
Everyone seems to be gushing about the Chanel Hydra Beauty Camellia Repair Mask. We agree that climate change has affected our skin and its hydration level so we tested this elegantly packaged product to check if it makes a difference. As city dwellers, an intense comfort style was our go-to approach. After applying a thin layer of the mask, we left it for 10 minutes and massaged it lightly to blend in the remaining product. The increased suppleness of the skin was instantaneous. The product is focused on hydrating and soothing the skin. It is comprised of a combination of two new protective ingredients: white camellia wax and panthenol, the hydrating balm-mask protects and locks in moisture at the heart of the epidermis. We truly love the rich, creamy texture that delivers a soothing comfort to our dehydrated skin. The Chanel Hydra Beauty Camellia Repair Mask is priced at HKD $540 for 50g.
Chanel Shoppes at Four Seasons, Shop 1117, Level 1, Cotai, +853 8791 8000, www.chanel.com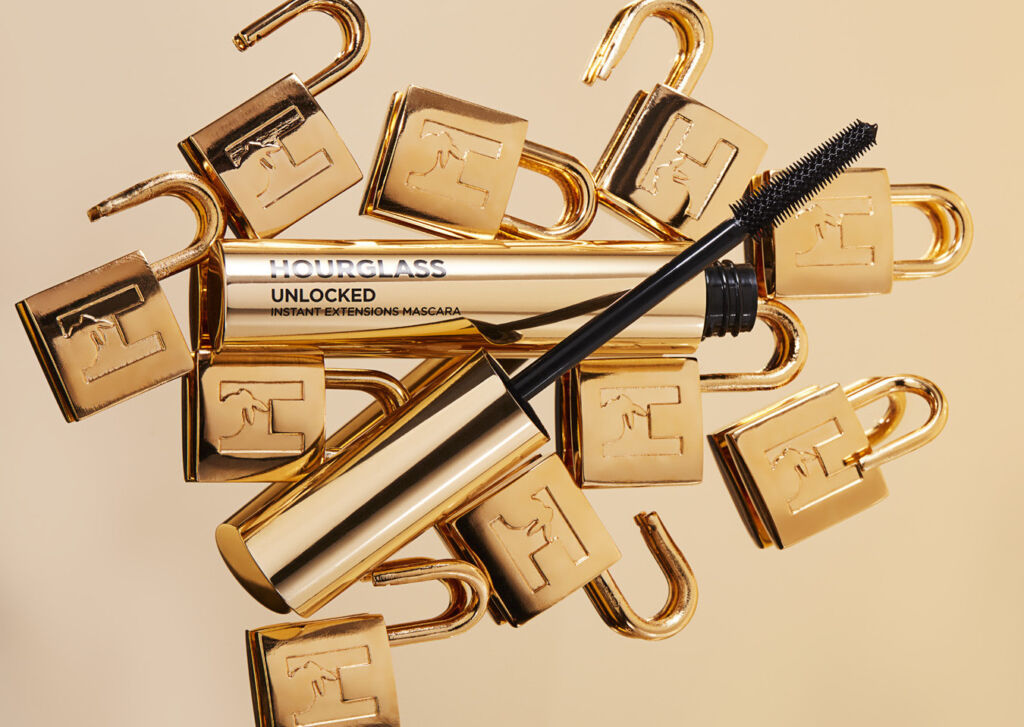 HOURGLASS UNLOCKED INSTANT EXTENSIONS MASCARA
There are tons of great mascaras on the market but there's something different about Hourglass' Unlocked Instant Extensions Mascara. First of all, it's vegan and cruelty-free so you can use it guilt-free. We give it a thumbs up for donating 5% of its profits to the Nonhuman Rights Project–the only organization working to secure civil rights for non-human animals. This mascara is quite groundbreaking for using film-forming technology that coats each lash in lightweight fibers. It locks the look in place for a high-impact, fanned-out finish and smudge-proof wear. We also love how effortless the removal process is. The tube-like film easily slides off with warm water. The Hourglass Unlocked Instant Extensions Mascara is priced at HKD $260.
Hourglass Cosmetics T Galleria by DFS, Macau, Shoppes at Four Seasons, Estrada Da Baía De N. Senhora Da Esperança, S/n, Cotai Strip, Macau, +853 2828 2833, www.dfs.com
Hourglass Cosmetics Lane Crawford, 3 Canton Road, Tsim Sha Tsui, Hong Kong, +852 2118 2288, www.lanecrawford.com.hk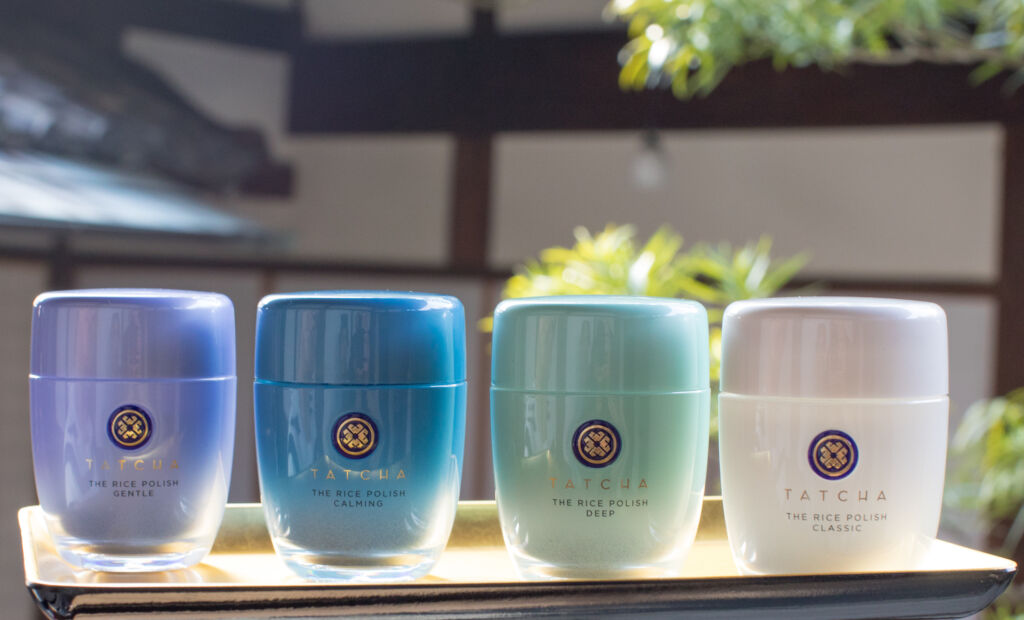 TATCHA'S THE RICE POLISH COLLECTION 
Why do Japanese women have such good skin? We've heard this question a few times and the envy is real. Apparently, Japanese women have used the milky water from the first wash of rice to smooth their skin for centuries. It was considered the first soap in the land of the rising sun. This summer, we suggest you sample Tatcha's The Rice Polish Collection. Why should you give it a try? The Rice Polish Collection builds on the tradition by using Japanese rice bran as a gentle exfoliant. It contains an extra exfoliating boost from papaya enzymes that leaves the skin brighter. It also helps to minimize the appearance of dry and fine lines. Tatcha boasts a special milling process that grinds the nourishing grain into ultrafine particles so it does not hurt your skin or lose vital nutrients in the process. Each rice-based polish in the collection creates a creamy, cloud-like lather when wet and buffs skin gently enough for daily use. It's priced at HKD $560 for 60g.
Tatcha is available at Lane Crawford
Tatcha www.tatcha.com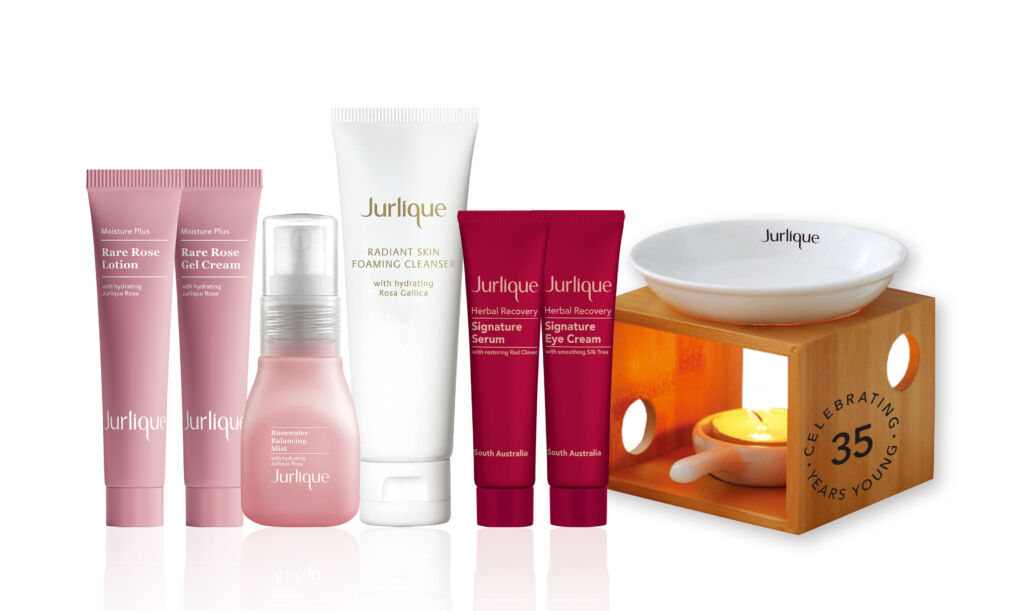 Jurlique's 35th Anniversary Offers
Time flies fast as Jurlique marks its 35th anniversary this year. Born in the unspoiled hills of South Australia, its "Seed to Skin" founding philosophy continues today. We adore the pure and eco-friendly approach that this product applies to all its natural-based skincare products. In celebration of its 35th Anniversary, Jurlique is presenting a series of limited-edition offers and events. It is also in line with the Recycling Program at selected stores in Hong Kong to create a greener tomorrow with customers. Stock up on your Jurlique needs with the limited-edition offers from now until August 31, 2020. For a single net purchase of HKD $1,500, you will receive a Limited-Edition Oil Burner and 6-piece Rose Moisture Plus Rare Rose set valued at HKD $755. You will also receive a limited edition tote bag upon any purchase from August 19 to 25, 2020.
For more details, visit www.jurlique.com
Jurlique Times Square Shop B229A Times Square, Causeway Bay, Hong Kong, +852 2506 3028, www.jurlique.com/hk
Jurlique Sogo Causeway Bay B1/F SOGO Department Store, Causeway Bay, Hong Kong, +852 2833 2474, www.jurlique.com/hk
Tags
Related Posts