From Massai beads to metal bands, jewelry is universal and has no bounds. More than just accessories to complete an outfit, jewelry sends out messages to the world. If you're looking for something new and fresh to set you apart from the ordinary, try one of these emerging jewelry brands–they could be just what you are looking for!
Rue Gembon
(See featured image)
A girl can never have too many rings and this is a philosophy that jewelry brand Rue Gembon preaches wholeheartedly. Their charming sets of rings are a stellar addition to any ring stack, and a great way to vamp up any look to make it edgy and contemporary. We particularly love the combination of knuckle rings and a traditional ring. Rue Gembon's ring sets featuring these items comes with adjustable open ends so you can place them anywhere, on any finger. The mix and match look has never been so easy to achieve.
Rue Gembon is available online at www.ruegembon.com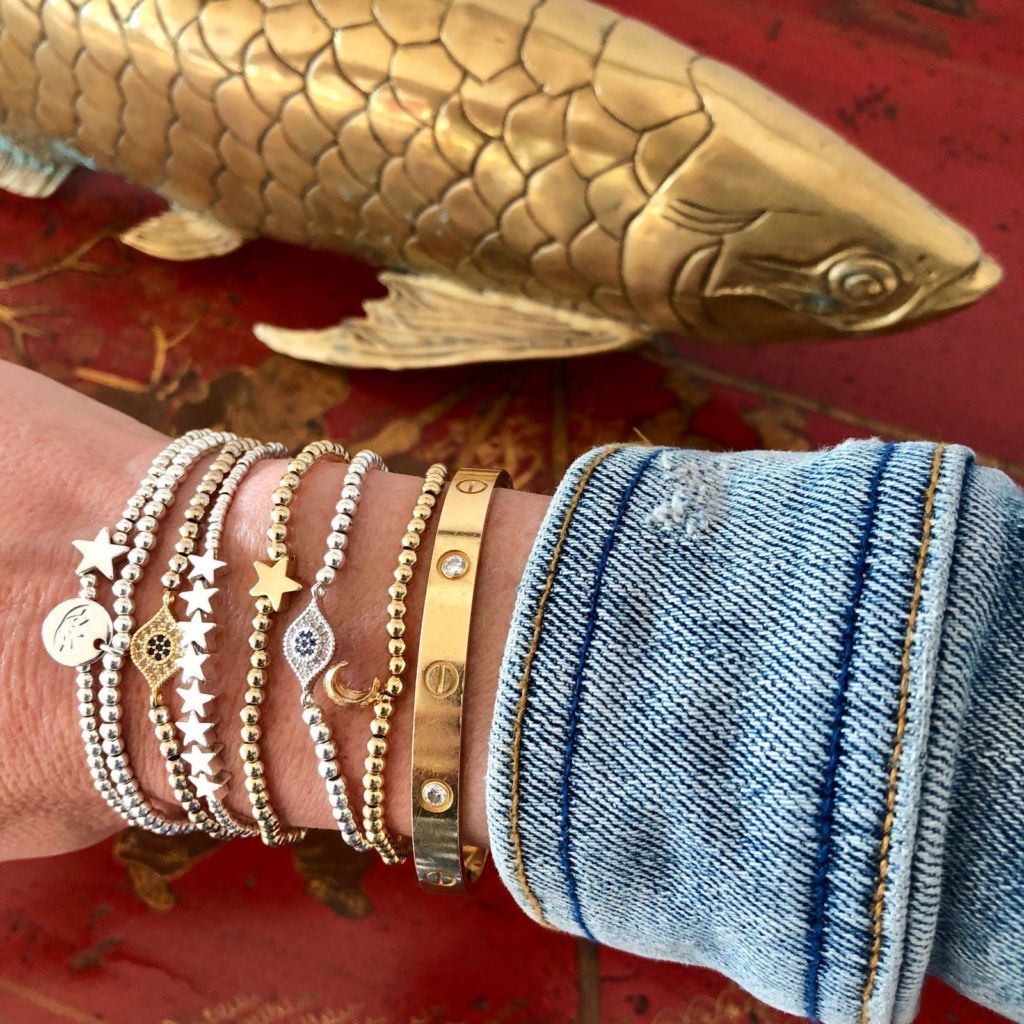 Luv & Bart
Formed by two women right here in Macau, Luv & Bart is a local jewelry brand with international acclaim which is bohemian to the core. Wear their adorable bangles (see above image) with a floaty skirt and denim jacket whilst exploring  Taipa Village! You'll be shining all day and night!
Luv & Bart www.luvandbart.com

Kajal Naina
One thing that makes Kajal Naina pieces unique is a sense of rich history and heritage, making certain pieces truly extraordinary. The most recent collection is a sight to behold with meaningful curves of the Aum symbol taking in the luxe form of fine jewelry that will leave you looking and feeling beautiful. You will also be inspired and protected while wearing it. The jewelry focuses on balancing your energy with healing powers. You're sure to keep positive emotions intact and drive negative thoughts away.
Kajal Naina kajalnaina.com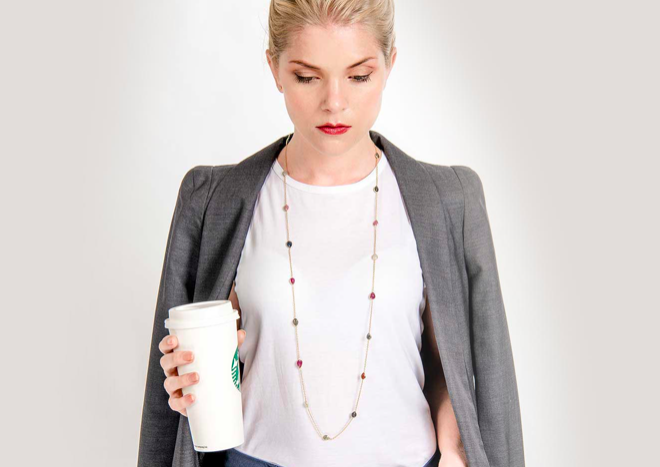 Jemocracy
Want to feel extra fierce or fashionable even when you're not in your best mood? Mix and match with Jemocracy jewelry pieces! This brand continues to bridge the gap in the market for high-quality, functional and stylish work-appropriate jewelry in Hong Kong. It's a "must bookmark" site for any working woman who is cool and confident. The brand has its own curated line of earrings, bracelets, rings, necklaces and brooches. All pieces are tested for life and can be mixed and matched depending on your professional environment or your work agenda. The website even offers inspiration ideas and styling advice genuinely applicable in real-life scenarios.
Jemocracy www.jemocracy.com

Anthea Cooper
While some are busy looking outside Asia for cool brands, we are looking a little closer to home having discovered Anthea Cooper. Established in Hong Kong, Anthea officially launched the brand in 2018 aiming to inspire passionate women to have fun with what they do and wear. Delve through timeless designs that are both trendy and fashionable. Each piece is beautifully and uniquely designed with quality in mind. Anthea uses sterling silver, rose gold, gold and semi-precious stones. Her pieces are inspired by nature and architecture from around the world.
Anthea Cooper www.antheacooper.com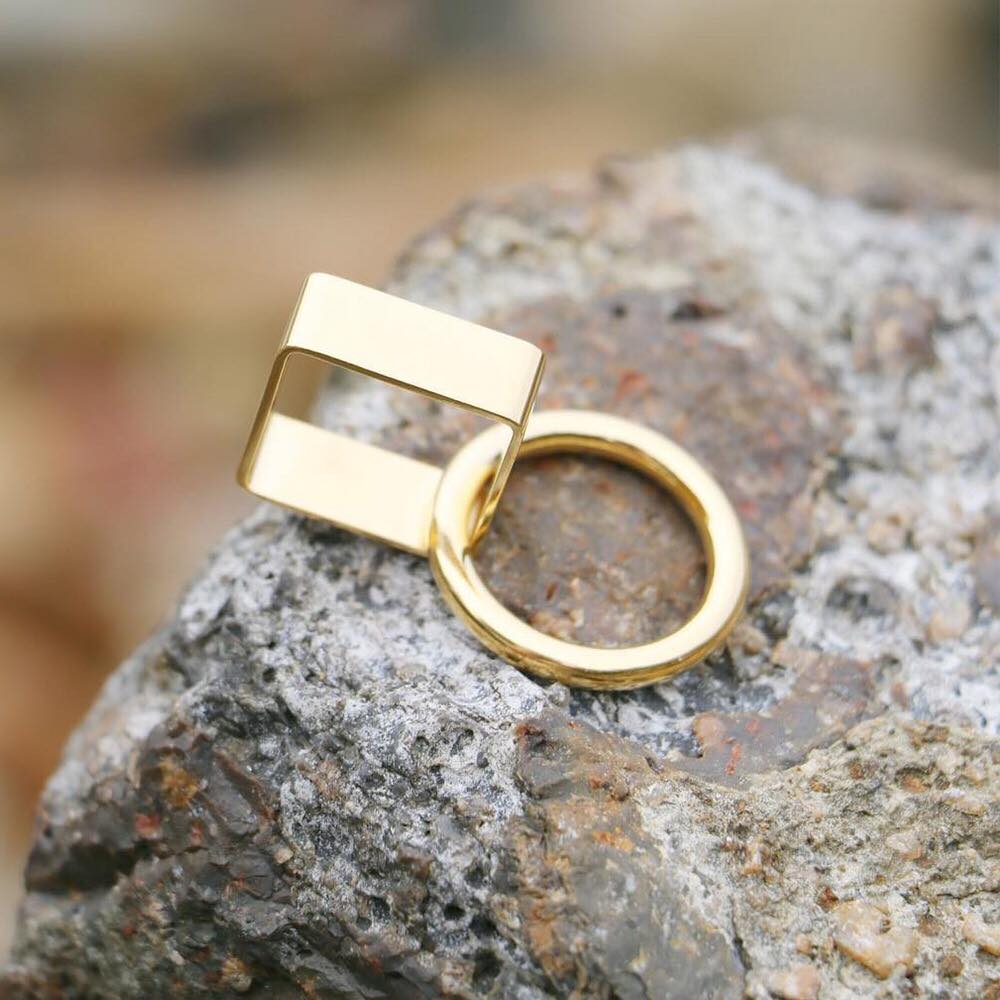 The Boyscouts
These designs are super exciting as they combine contemporary aesthetics with elegance, delicacy, and heritage. The looks from this Dutch company are influenced by both the harsh beauty of nature and the unpredictability of the urban landscape. We particularly love that the collection is made from fair trade gold, making them a brand that is as ethical as they are edgy. A piece of stunning metal from them would be great to accessorize a simple outfit which would make for a smart, chic, and edgy look.
The Boyscouts theboyscouts.com
Kapok 5 St Francis Yard, Wan Chai, Hong Kong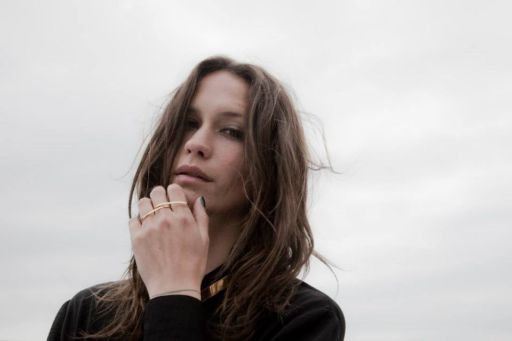 Vibe Harsløf
This Denmark designer creates extremely clever and playful designs that just don't make sense until you see them on yourself. Her classically Scandinavian geometric shapes frame the body in new and exciting ways, heavily influenced by gritty subcultures that are always ahead of the trend. We particularly love her lace pieces, a range of metallic structures to glam up a pair of trainers or boots. Simple yet innovative.
Vibe Harsløf www.vibeharsloef.dk
Kapok Store 5 St Francis Yard, Wan Chai, Hong Kong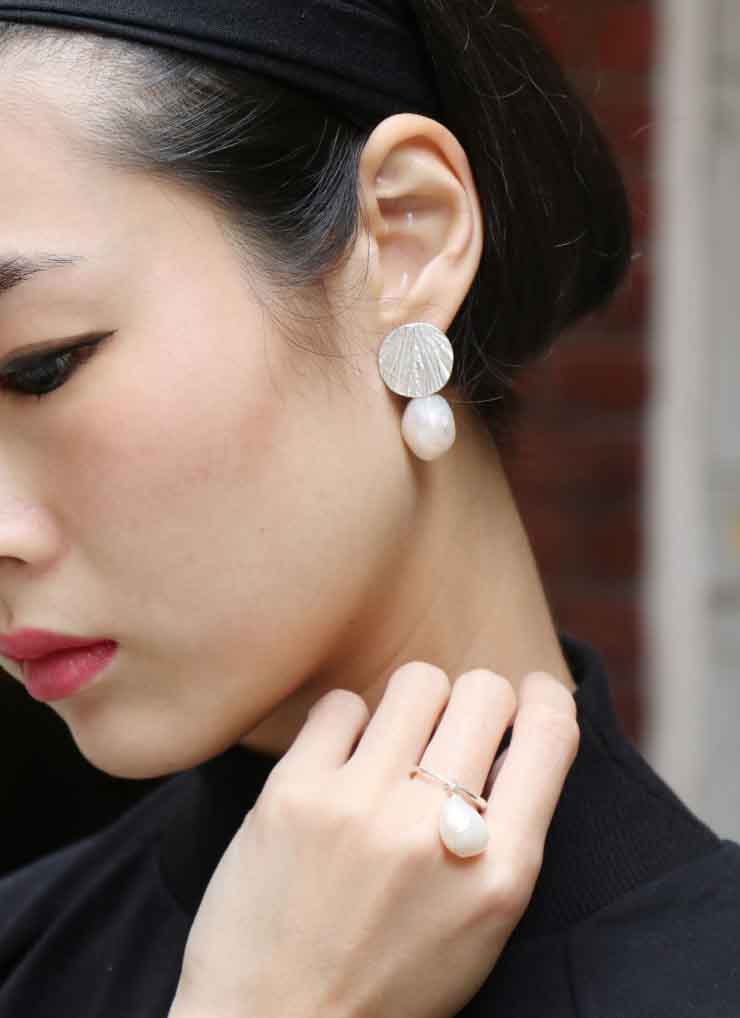 Mirit Weinstock
Weinstock is a seasoned jewelry designer with a classic and romantic touch. Always using the finest of freshwater pearls, each piece is unique, and this makes them great as meaningful gifts. If you are looking to add a contemporary touch of elegance to your look, these dreamy Isreali designs are the perfect addition to any outfit.
Mirit Weinstock www.miritweinstock.com
Kapok Store 5 St Francis Yard, Wan Chai, Hong Kong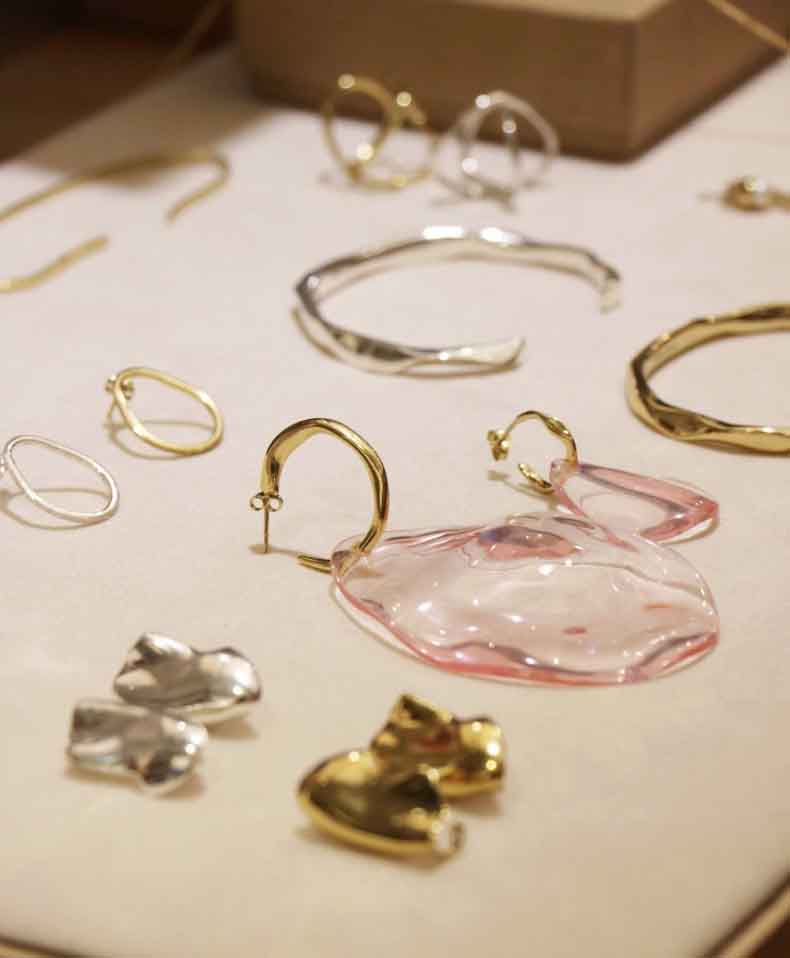 Cornelia Webb
Cornelia Webb is a Swedish designer that you can't help but love! The jewelry have just the right amount of quirk, class, and demureness that pairs well with most ladies' styles. We particularly can't get enough of her work with resin (see the pink earrings above). These contemporary forms are unusual yet delightful and would add a playful touch to any outfit.
Cornelia Webb corneliawebb.com
Kapok Store 5 St Francis Yard, Wan Chai, Hong Kong
 
Maale Design
This beaded necklace collection is hand-strung right here in Macau and features a mix of Southeast Asian tradition and flair. We love that their pieces are bespoke and unique. They are more than happy to discuss your perfect design, exclusive just for you or as a thoughtful present. The craftsmanship at Maale Design can make your ideas a reality, resulting in special custom pieces that will be cherished forever.
Maale Design www.facebook.com/maaledesign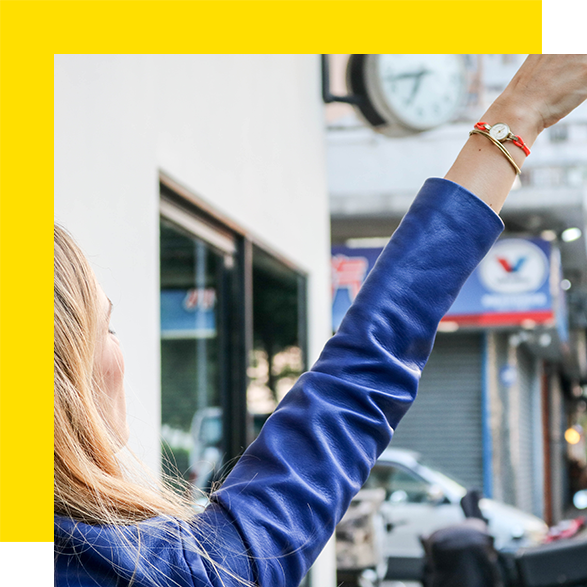 SILA watches
These cute as a button watches are affordable and adorable–the perfect accessory for a trip or vacation! They are delicate and light, so won't get in the way while you do your daily tasks, and are made with soft materials, so there is no chance of causing irritation. With a range of colors and easily adjustable straps, they are fun, flirty and just what you need when time is of the essence. Pair with some bangles for a free spirited, boho look on your next trip!
Buy online at sila-paris or in-store at Kapok.
Tags