Deciding what to wear during winter might be daunting. The choices are endless just to be able to keep yourself warm yet fashionable. A leather or a denim jacket? A chequered blazer or a navy-blue suit jacket? If you are the type of person who takes a while every morning to decide what to wear, this trend is perfect for you. When part of you wants to wear a skirt while the other half is leaning towards wearing trousers, for example, half and half is the answer during these indecisive moments. This trend allows you to combine contrasting motifs by splitting dresses, tops, and pants right down the middle. We rounded up some of the best Fall/Winter 2019 collections from both the women's and menswear that caters to the styling that offers you the best of both worlds.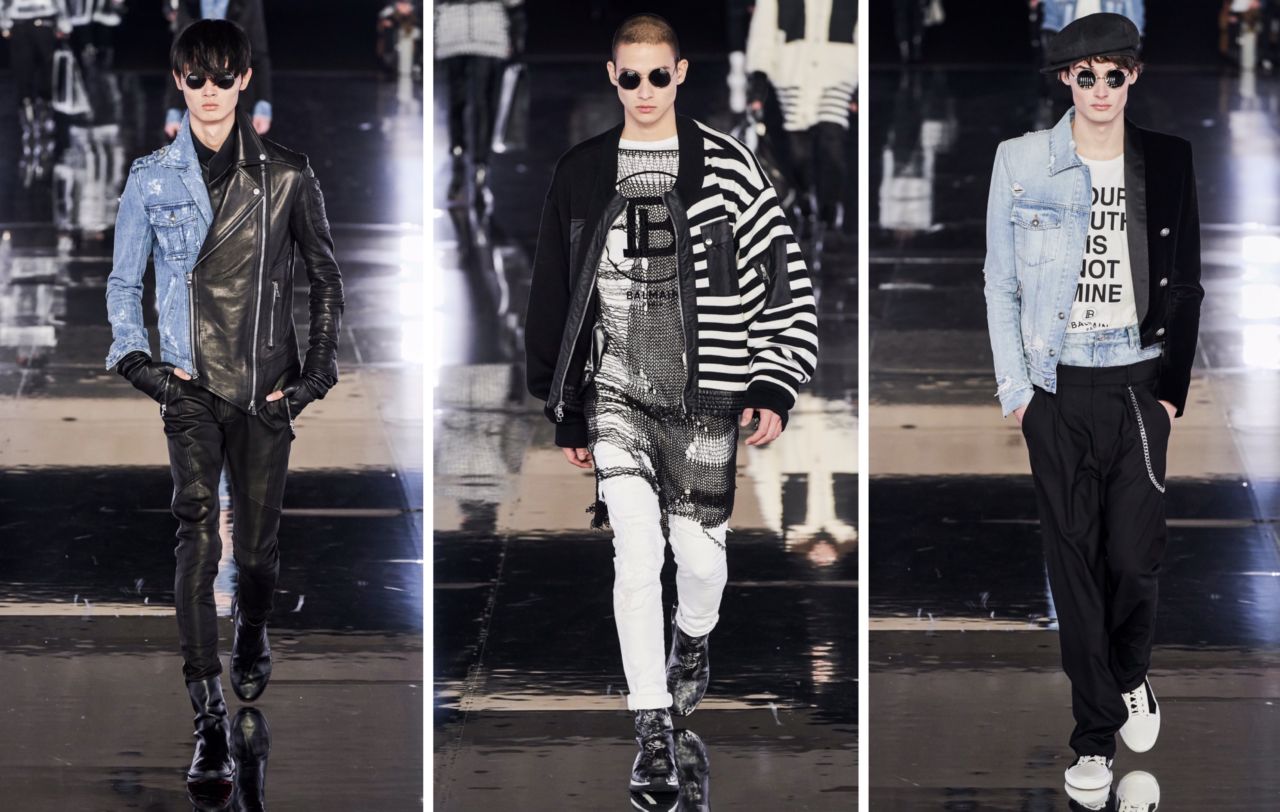 BALMAIN
Balmain's Fall/Winter 2019 is all about rebel and punk spirit as seen in its biker jackets, hoodies, bags and more in this collection. This collection makes a statement expressing a sense of gender fluidity and that fashion is now becoming inclusive to all genders and sexualities, much like its play on garments in each of the looks. Leather combined with denim, stripes combined with block color and suit trousers worn over denim pants are just some of the stylish combinations from this collection. The idea is to make the collection a singular gender. No man and no woman by mixing up both their contexts via gender-swapping and altering their gait through the addition of sportswear and military details. Key pieces include hybrid suiting and ingenious skeleton cut-out sneakers on a German Army template, very true to the brand's signature styling.
Balmain The Boulevard at Studio City Macau, Shop 1019, Level 1, Cotai, +853 2885 2505, www.balmain.com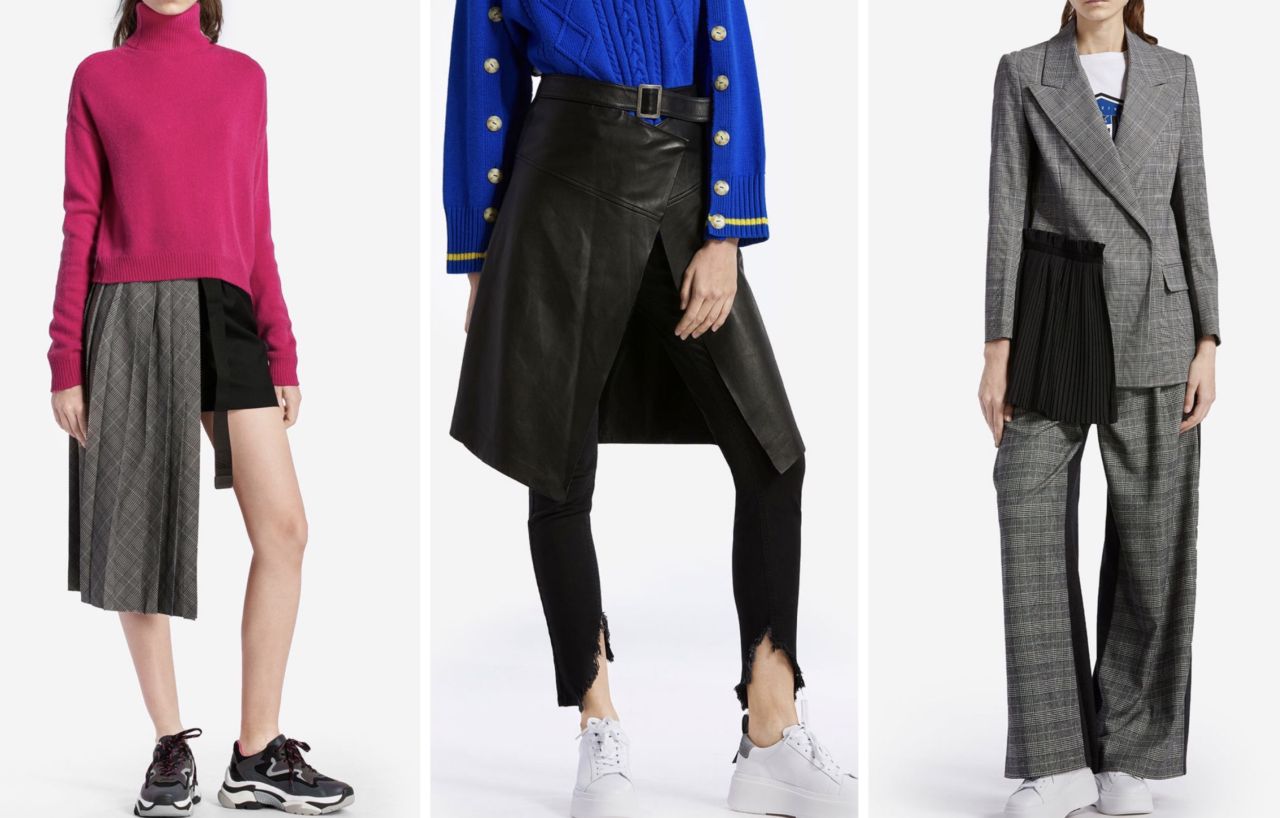 ASH
Founded in 2000, ASH has long been serving groundbreaking styling for quite a while now and has built its reputation to unique fashion pieces. For its Fall/Winter 2019 collection, its theme is about the chaotic streets, modern buildings and everyday life in metropolitan cities such as New York, Tokyo, London, Milan, Paris, and Hong Kong to produce a futuristic collection that is unique, open-minded and international in spirit. Rather than focusing on tops and dresses, the half and half trend is presented in its trousers and skirts, mixing and matching items with a certain flair makes for an extensive wardrobe of city staples that wouldn't look out of place in any buzzing metropolis. Warm and cozy overcoats are given an urban update with sporty details and materials, while feminine jackets are made from men's suiting material and are worn belted around the waist for an unexpected look. Both masculine and feminine codes are evident in silhouettes that mix elegant and sexy shapes with utilitarian styles borrowed from a worker's wardrobe. Fabrics are both hard and soft, and include natural fibers such as cashmere, wool, mohair and leather, a strong part of ASH, are contrasted with traditional men's wear materials and technical yarns for a sporty edge. The color palette ranges from simple to bold. For every day, there are plenty of neutrals while pops of bright color complement the collection's sporty side.
ASH New Town Plaza Store, Ocean Terminal, Shop 472, New Town Plaza 1, Tsim Sha Tsui Shatin, Hong Kong, +852 2118-2450, www.ASH.com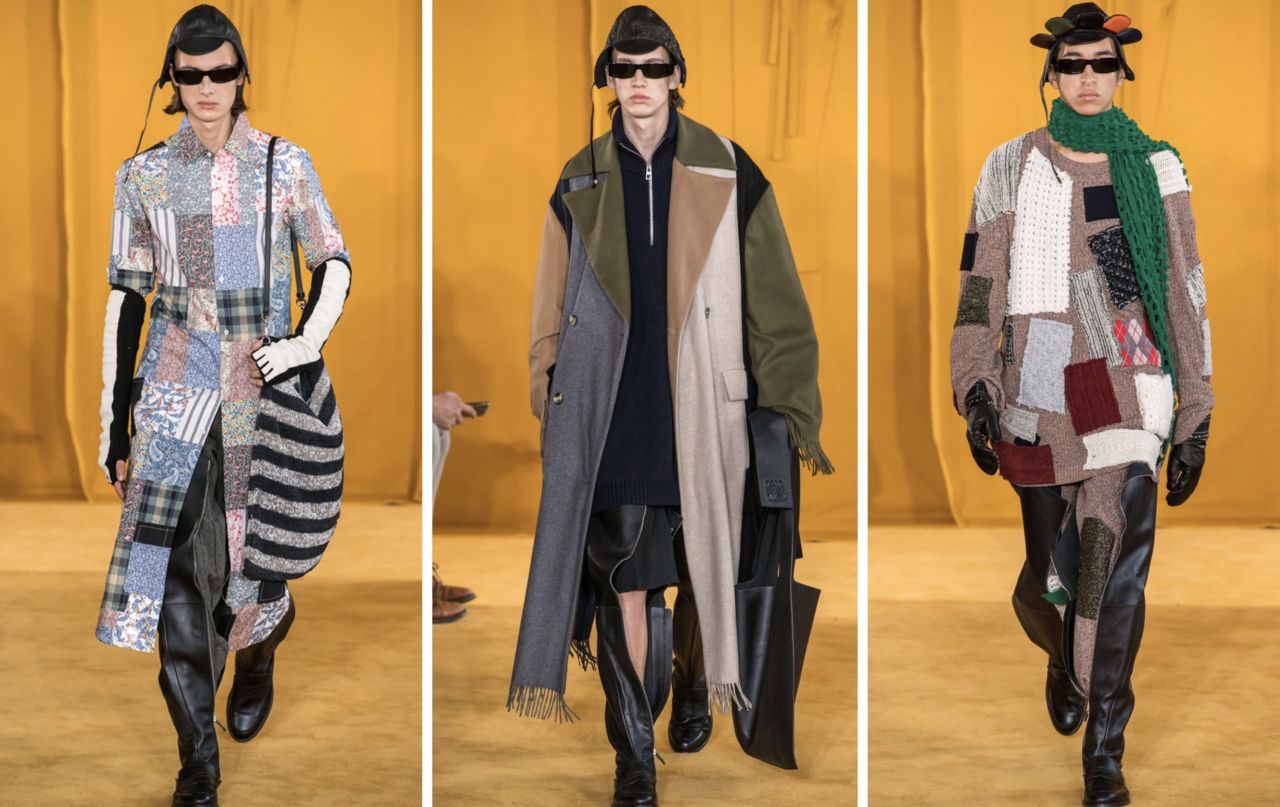 LOEWE
Loewe's knack for abstracting shapes and putting familiar/unfamiliar details in odd places is very evident in its Fall/Winter 2019 collection with the challenge of working with basics and making them fashionable. It's about the border between these two with the brand's high-concept approach in a deceptively solid framework for unerringly desirable pieces as seen on the variety of knits, shirts with shearling popping out of its seams, and bags. All in all, the effect is a riot and mix of fabric producing stylish Fall/Winter must-have clothes.
Loewe Shop FSK9, Level 2, Shoppes at Four Seasons, Strada Da Baía De Nossa Senhora Da Esperança, Cotai, +853 2825 8790, www.loewe.com/int/en/home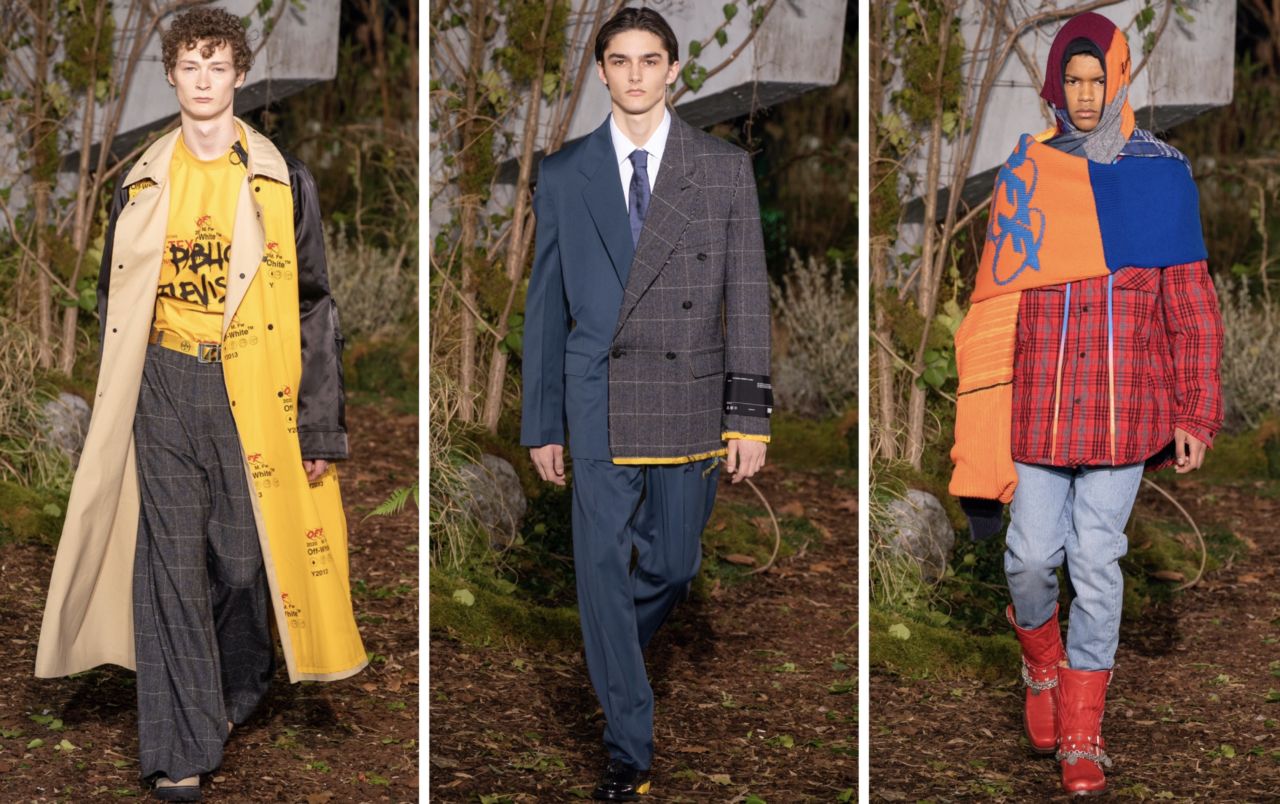 OFF-WHITE
Casual and street. Those are two words that best describe the Fall/Winter 2019 collection of Off-White. Key pieces include looks that paired boxy, deconstructed blazers with pooling denim, and minimalist jackets with graphic streetwear A fleece pullover countered with a fur-collared coat and ties appeared under shirt hoodies define the brand's take on the half and half style trend.
Off-White The Promenade Shops, Shop 1054A, Level 1, Galaxy Macau, Cotai, Macau, +853 2857 6665, www.off—white.com/en/AR
Tags
Related Posts