Meet the man behind the cool, chic and successful lifestyle shop Kapok, Arnault Castel. Arnault is a Frenchman who has lived in Hong Kong for two decades who began his humble journey in retail when he got into discovering extraordinary products during his travels abroad. He now specializes in bringing "future classics" to Asia. What had begun as a small shop on the quaint streets of Tin Hau has spawned five stores in Hong Kong and two in Singapore. The brand's dedication to creativity and their focus on quality has gained them a popular following, not just with locals in the city but also international visitors. Here is his story and his future plans to grow the business and the brand.
Can you tell us about yourself and your background?
I'm French but I've been living in Hong Kong for 20 years. I moved here in 1996. I'd previously done jobs mainly with brands and Kapok is a project that I started 10 years ago. I moved here to Hong Kong after my graduation and I never thought I'd stay here this long. (smiles)
What inspired you to create this business, Kapok?
Actually, I was working with brands and retailers already. I enjoyed the design and fashion arena. I personally love shopping more when I am traveling. I always come back with new discoveries from brands that are unique and extraordinary.
It was during the time I was working with Moleskin that I kind of started it as a hobby, like a side project. In the beginning, I was just bringing back stuff from my trips because I realized that the shops I like did not exist in the city. It was understandable because smaller brands didn't have the opportunity – the city's industry can be competitive. I learned a lot with my first store. It was very, very challenging – running everything, planning and executing everything. When I started out, I didn't have any concrete experience in sales, customers and other aspects of the business, but I realized how much I truly love what I was doing. It was the first time that I was really excited and passionate about something. That's how I knew myself more and decided that I would grow as part of the business and continue doing so.
Where did you get the name for the shop? What does it mean?
Finding a name is always a difficult part of the business. It was actually my sister who prosed the name Kapok. It's a tree you'll find a lot in Hong Kong. I also remembered a story about the Kodak brand – when it started out, part of its success what that it was easy to pronounce. And, I thought Kapok might just be on that path. Then, many people told me interesting stories about the origin of its name, and it was fascinating and fit perfectly with our brand. I started to organize the trademark of the name and just last week I had it approved after a long wait, which is great.
What does Kapok sell?
We sell all kinds of categories. We'd like to think we're a tiny version of a department store. We have fashion, beauty, food, accessories, books, and more. We cater to small brands that are beautiful and of great quality. We try to work closely with smaller but amazing brands to bridge that gap in the industry and give them exposure. Our style is something that's not just trendy but something that lasts for a few years and doesn't go out of style easily. We pay great attention to quality and details, but we can also be playful and not too serious.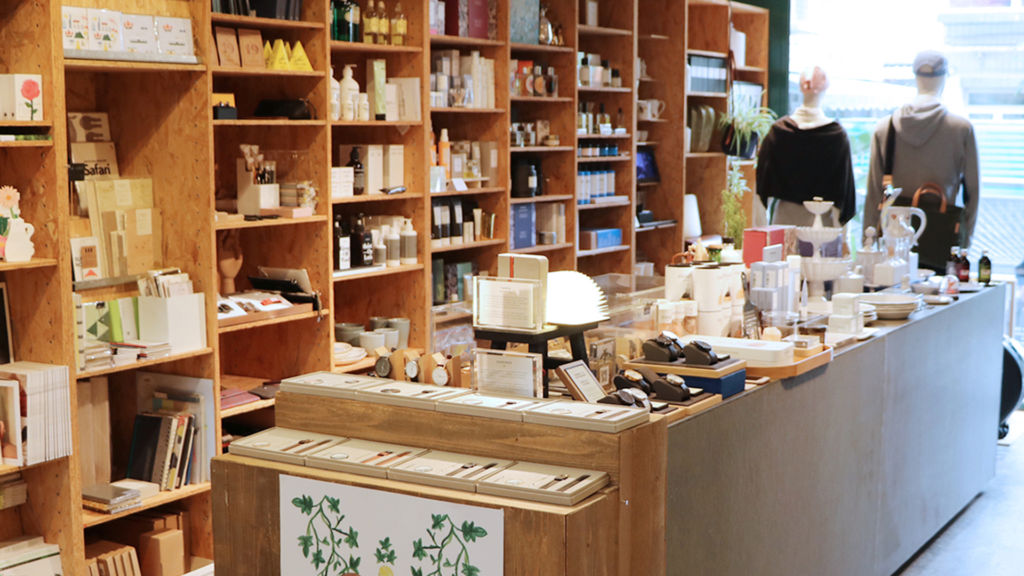 What is a typical working day like for you?
I have my office nearby. My morning starts with reading and answering emails mostly (laughs). I like having meetings to keep everything on track and I visit the stores. I ensure we get the feedback from the brands and conduct proper training. I love traveling as well and meeting friends. There should definitely be time to relax and unwind. I tend to travel quite a lot because I want to be inspired with new things and discoveries.
How do you decide on products/brands? Do you select them yourself? What is the process like?
I am very involved in the process but we do have a creative person and team to lead in this area. We have various ways to find new brands. I personally like exploring new places and find interesting shops in every city I visit. Of course, with blogs and the web, some brands do contact us. We curate and bring items here that we believe our audience desires. Hong Kong can be a tough city to do business in, and I think we've come to that point where people trust us and what we do. We like offering new products and we are challenged by what our customers need and want.
O.N.S has just launched in Hong Kong, exclusively stocked at Kapok, what do you love about this brand and how are you hoping it will be received in Hong Kong?
In terms of this menswear brand, I was looking for the right style and this brand had everything, even the right price. I've had problems with fast fashion. Either the brands are great but expensive or cheap but poor quality. This brand covers the middle ground being well-made with a good price point. It's important for us to identify quality and afford ability. It has a cool American vibe and we thought if it worked in New York, it would work well here in Hong Kong.
You have started to design your own brand, can you tell us more about Future Classics and why you have decided to make your own?
My team and I wanted to do something ourselves. We felt and knew what our customers needed and wanted and we realized that when we cannot find items, we must arrange these ourselves. We have great Scandinavian brands and other European brands as well but sometimes we find that they don't adapt to the city. Some fabrics may be too heavy. We already have an idea of what our customers want and so we started this brand with the idea about the aesthetics of Kapok. It's clean, sleek and yet playful and it adapts well to Hong Kong and Singapore.
What's the best business advice you can give us?
I think it's very stressful to run a business. To manage stress I do it step by step. I started very small and I learned a lot on the way and grew my knowledge of the business. Everything is a risk and you have to accept when things work out or not. People used to ask why I have so many stores. I'd like to cover my risks in terms of location so I always want to have a back-up. Keep it small at the beginning and be patient because business takes time. There is no one final recipe for success. One must learn to evolve and adapt as well with the design, customers and all aspects.
Any exciting projects or directions coming up for Kapok?
We definitely have exciting ideas for the business and brand. We want a bigger store where customers can stay for hours.  It's sort of a flagship store and we hope to unveil it to the public when ready. We want guests to have the full Kapok experience. This is something I've always wanted to do. I want people to say that when they are in Hong Kong, they must come to visit Kapok.
---
You can purchase online at www.ka-pok.com, or visit one of the many stores in Hong Kong such as the Sun Street outlet with a cafe.
Kapok 3 Sun Street, Wan Chai, Hong Kong, +852 2520 0114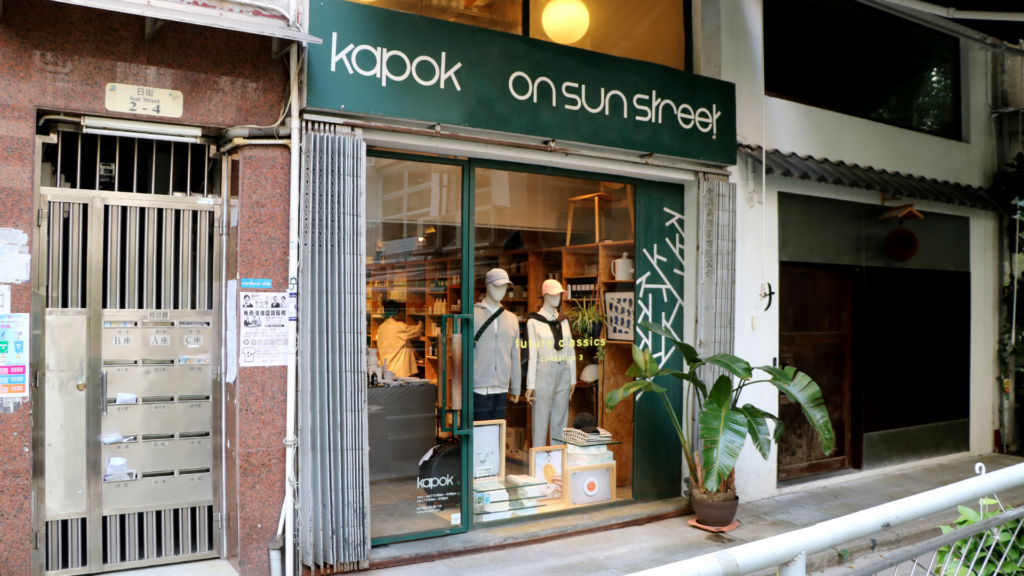 Tags
Related Posts