It is a fashion collision of some type, if not a fashion makeover when it comes to running shoes. Not everyone appreciates this functional shoe and usually, it's the bravest and boldest of men who incorporate their running shoes into their everyday looks and sometimes special occasions. But as seen on the red carpet, running shoes have been a comfortable alternative to the typical dress shoes paired with a tuxedo and tailored trousers. The sporty running shoe has gone from the track to the runway and in recent years, brands and designers from all corners of the fashion world has taken this footwear and turned it into something now spotted in style-forward neighborhoods across the globe. Four high-end designers from Rick Owens to Virgil Abloh give their own spin on this continuously emerging fashion trend and style.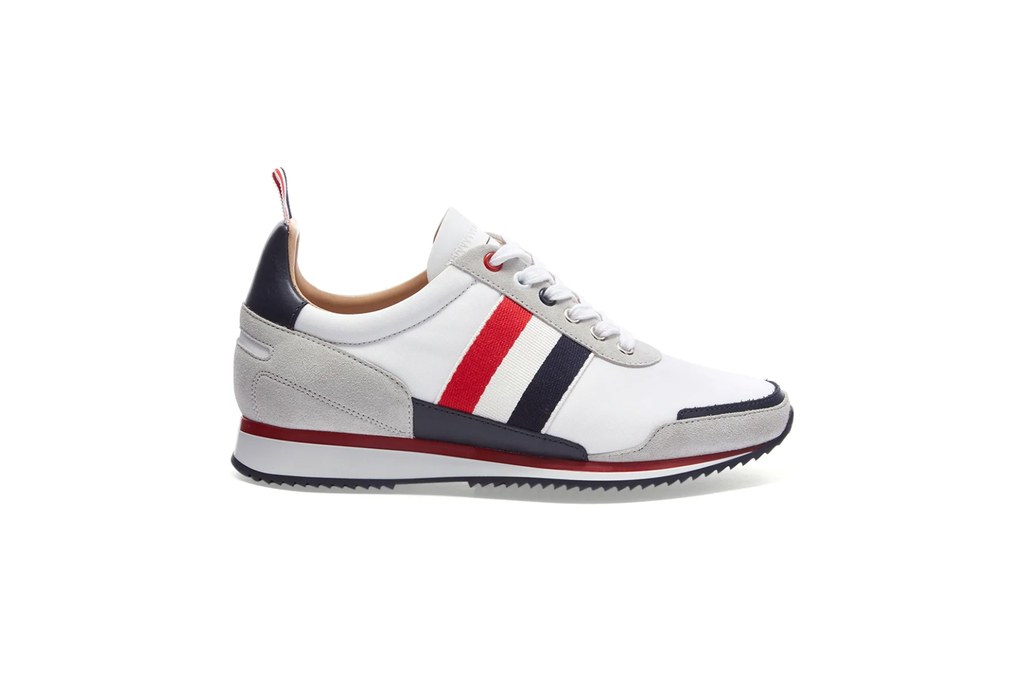 Thom Browne Multi-Jogger Running Sneaker
Thom Browne, most commonly known for his mastery in skinny suiting, designs a preppy looking sneaker that can go well with his collection of suits. This sleek pair of running sneakers from Thom Browne will bring "athluxury" straight to one's everyday rotation. Distinctively Browne, the low-top runner is decorated with the British designer's iconic grosgrain trim to the sidewall, whilst its textile upper and grey suede overlays offer a textural twist with a handful of luxurious details such as iconic tricolor trim and soft leather lining.
Styling tip: This particular pair, having been designed by a sartorial, needs to be matched with a tailored suit of any sort. Wearing sneakers with a suit is by no means a revelation but before this, the kicks of choice have always been of the leather tennis pump persuasion, so why not take it up a notch with this pair of shoes.
Thom Browne Shop 1, G/F, 18 On Lan Street, Central, Hong Kong, +852 2285 9002, www.lanecrawford.com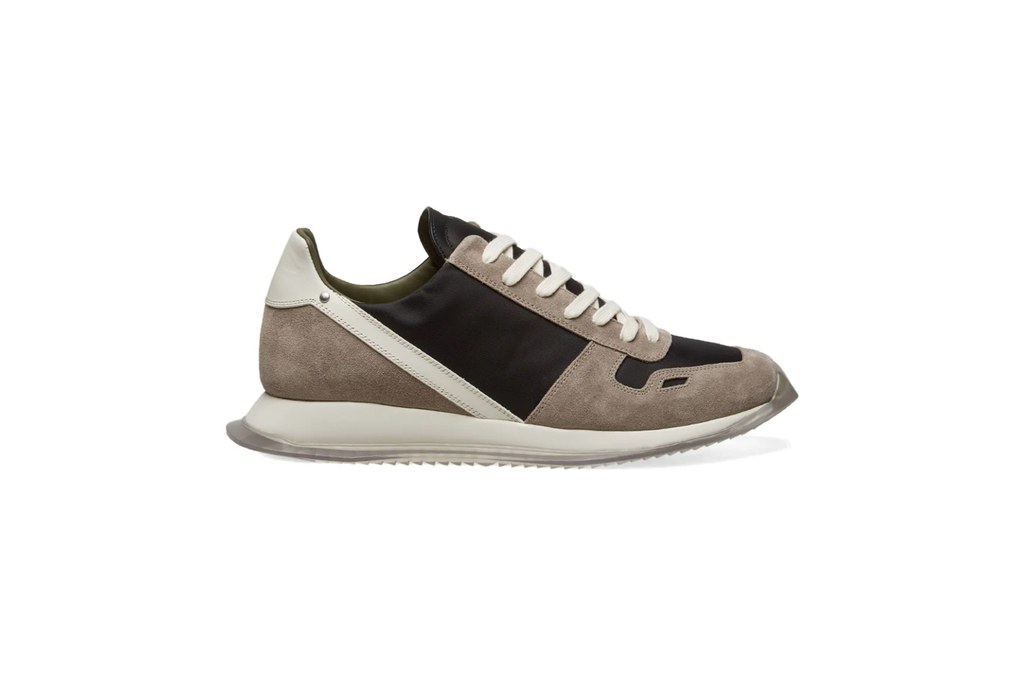 Rick Owens New Vintage Lace-Up Runner
Minimalist, dark and Gothic-leaning–such are the design aesthetics of Rick Owens. For his take on the luxury running shoes called the "New Vintage", he opted to stay true to his signature style of working with dark and heavy materials–monochromatic upper that's chock-full of black and gray panels and details like silver-toned hardware while its smooth interior is completed with a touch of verdant green leather. Built with a slightly extended bumper that's seamlessly linked to its translucent, serrated out-sole, this pair brings an element of wearable rock 'n' roll attitude to your footwear collection.
Styling tip: The pop of green to its interior instantly brings a street style vibe. This pair adds a subtle pop of color to any black and white palette ensemble while the straps break up any silhouette and add an edgy technical element.
Rick Owens Shop 3000, Level 3, Antonia, Shoppes at Parisian, Cotai, +853 2877 0492, www.rickowens.eu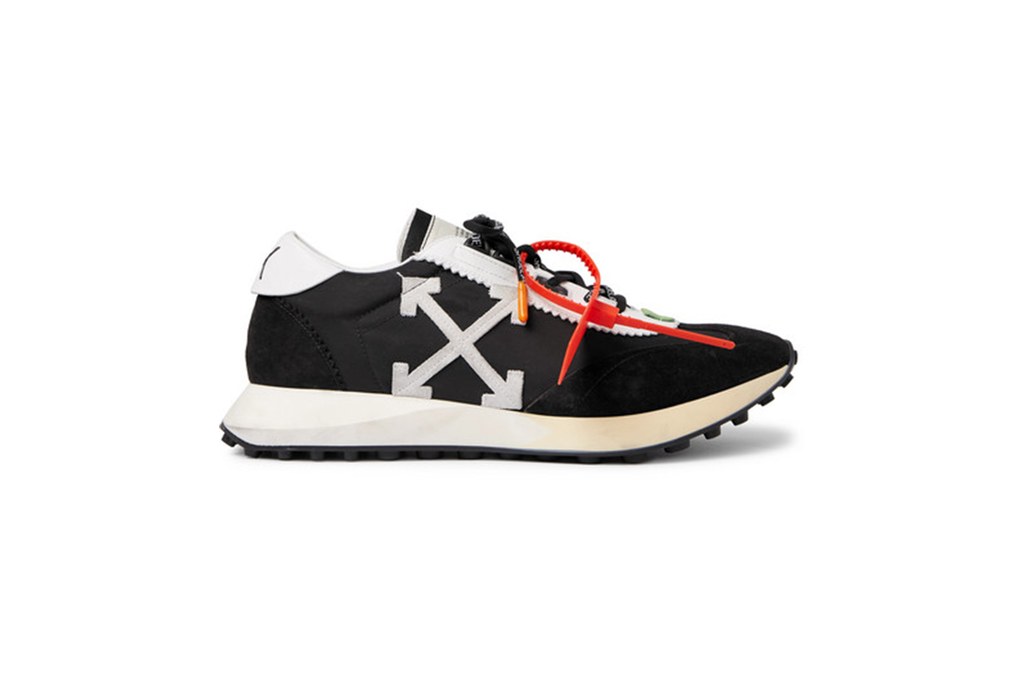 OFF-WHITE Leather Trimmed Shell and Suede Sneakers
These sneakers reference the classic running shoe style but of course, with a few Off-White twists. They're made from a combination of leather, suede and shell, and detailed with brand signatures like the bright-red zip tie and arrows. The two-tone sole extends beyond the heel.
Styling tip: Not quite sure when this trend started, but the clashing of patterns and colors as shown in this pair of sneakers, is here to stay. Embrace this style fully by matching this with an equally clashing print and the sum of all these individual parts really adds up to a very 2019 look.
OFF-WHITE Galaxy Macau Shop 1054A, The Promenade Shops, Cotai, +853 2857 6665, www.galaxymacau.com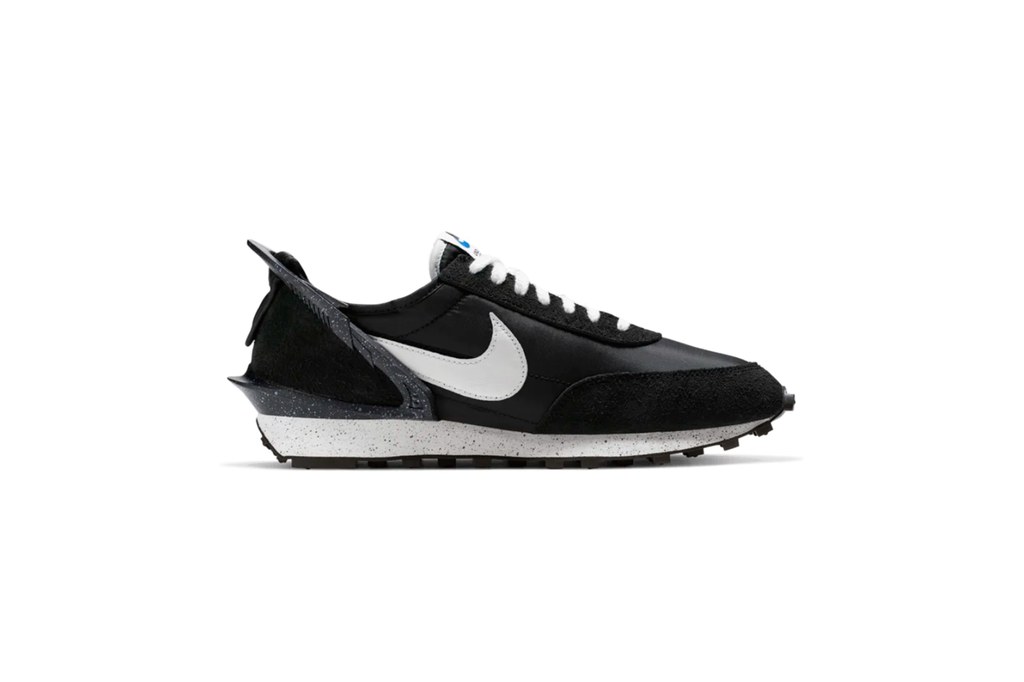 Daybreak Undercover Black Summit White
Lastly, the product of a collaboration between Nike and Japanese-based fashion label Undercover. Designed by Jun Takahashi, the early '80s running icon gets transformed with a futuristic aesthetic. The silhouette features a speckled midsole and extended heel clip with a mix of different materials on the upper. Undercover's branding is featured on the tongue label, heel tab and midsole as a tribute to Takahashi's beautiful mix of chaos and creativity which is very Japanese, safe to say.
Style tip: (Un)color coordinate with this pair. Wear something that has a striking color to balance the simplicity of this shoes. Outfits may range from luminous green and orange, to even pink and yellow.
Nike Galaxy Macau Shop 1003, The Promenade Shops, Cotai, +853 2882 3025, www.galaxymacau.com
Tags
Related Posts