Parmigiani is, first and foremost, a luxury watch brand. However, it's much more than that: Parmigiani produces and manufactures all kinds of watch pieces from screws to complete watches, even for their so-called competitors. Why? Because their products are flawless. The brand took its name from its creator: Michel Parmigiani. We sat down with the company's current CEO, Davide Traxler, to find out a bit more about what's been going in Switzerland's steep mountains, where all the fun and action takes place. Read on if you want to find out about the history of the brand, fashion taste in China and how Italy and Japan suddenly became big shots!
Everything started in 1976, when Michel Parmigiani took a chance on an industry in which few believed in at the time. Can you give us a bit more background regarding the brand?
Michel started as a restoration expert – we're all about maintaining the watchmaking tradition and restoration. We discovered which parts or which technical improvements worked best and we applied this to the watches we produce nowadays. From when the brand was first founded until now we built five factories. This is a great difference between us and the rest of the trade – the factories serve the whole of the industry, not just us. Within the past 15 years, several brands wanted to integrate and to selfishly manufacture and keep their knowledge preserved, but we want to share our know-how. Our factories produce for many of our competitors, the high-end brands come to us for screws, dials, cases, movements – we have a very wide partnership with the industry and that's what makes us different: it's kind of a selfless approach.
But you are also still in the restoration business…
Yes. Looking backward, to restoration, we are the only brand that offers to restore any timepiece from any brand. Looking forward, we use our know-how to produce any timepiece for any brand. It's a completely different approach from any other brand.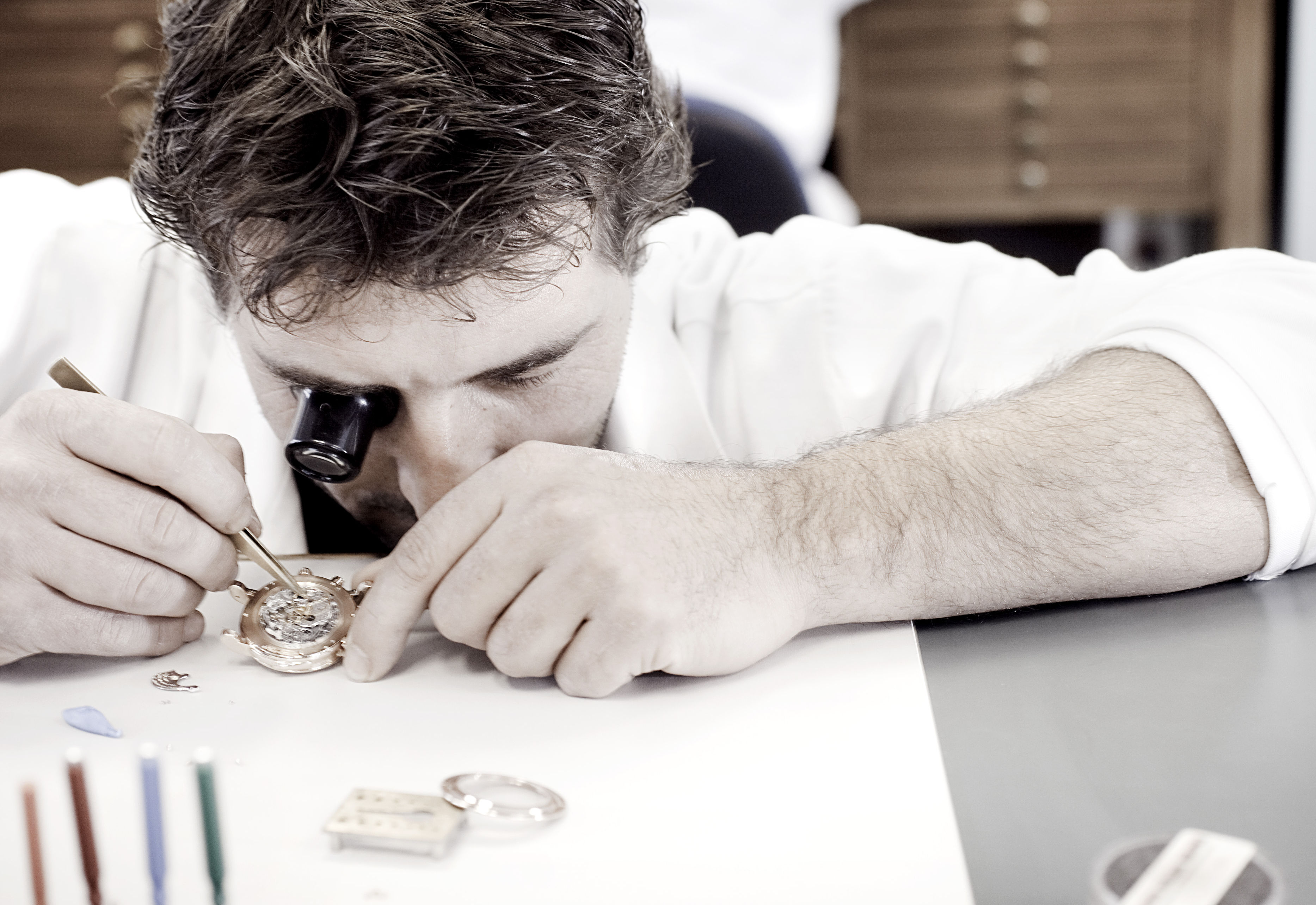 So you do have your own watches and collections, but you also serve other brands?
Yes, our factories serve independently to sell parts. It's a hub of watchmaking combining knowledge and the capacity to share it with the whole trade.
That means the quality you find on a Parmigiani watch can also be found on other luxury watch brands, right?
Each watch is made differently, but our quality is such that people come to us to use our facilities if they're in the high-end of the business.
How long does it take to make a watch, from start to finish? 
There's a movement, specifically, that we've been working for four years now and it's still not ready, so it can take a long time. It can also be very short – if you already have movement and just want to change the dial color or slightly change the case, this will amount to maybe a year and a half. There's always the testing phase, which is pretty rigorous, so after finishing, we usually have always a six-month testing period. This basically means that our time-to-market is based on when we are ready rather than any kind of schedule.
How do feel that watches, as pieces, became so popular?
It differentiates a lot between men and women. We (men) don't have much of a choice. We tend to wear the same color clothing – men are conservative on their clothes, so what can you wear that makes you different? At the end of the day, a watch is the only special piece to differentiate an outfit, and it's been like that for quite some time. When we talk about ladies, there's a much wider choice: there's a lot of jewellery, makeup and the clothing is much more complex. What we see, consumption-wise, is that women often receive watches as a gift, while the jewellery they buy for themselves. From my experience working in the trade, this happens because usually, men don't know how an earring is gonna fall, how a pendant is gonna hang. We don't have that know-how and so we give watches as gifts because we feel more comfortable in that arena. In the end, it's the male consumer who is, most often, buying both items (men and women watches).
What are three things you believe a buyer should always take into account before acquiring a timepiece?
I don't believe in rules, I believe in what people feel. I think there are a lot of solutions and we all know a watch is not a necessity like it used to be. The boom of watchmaking came before the first world war because wearing a watch was a necessity – soldiers had to have them. Now it's not about the function anymore; it's about the pleasure. When you get into that, it's what you want and not what you need to have.
Do you have a favorite watch from Parmigiani's collection?
Yes, my favorite is the Tonda Chronor, because it's beautiful from every single angle, the movement is extraordinary. But in the end, what makes a great watch is the pleasure it gives to the person wearing it. For some people, the definition of luxury is just having a day off; for others, it's sitting in the sun or having a nice meal. And for some, it's owning a watch.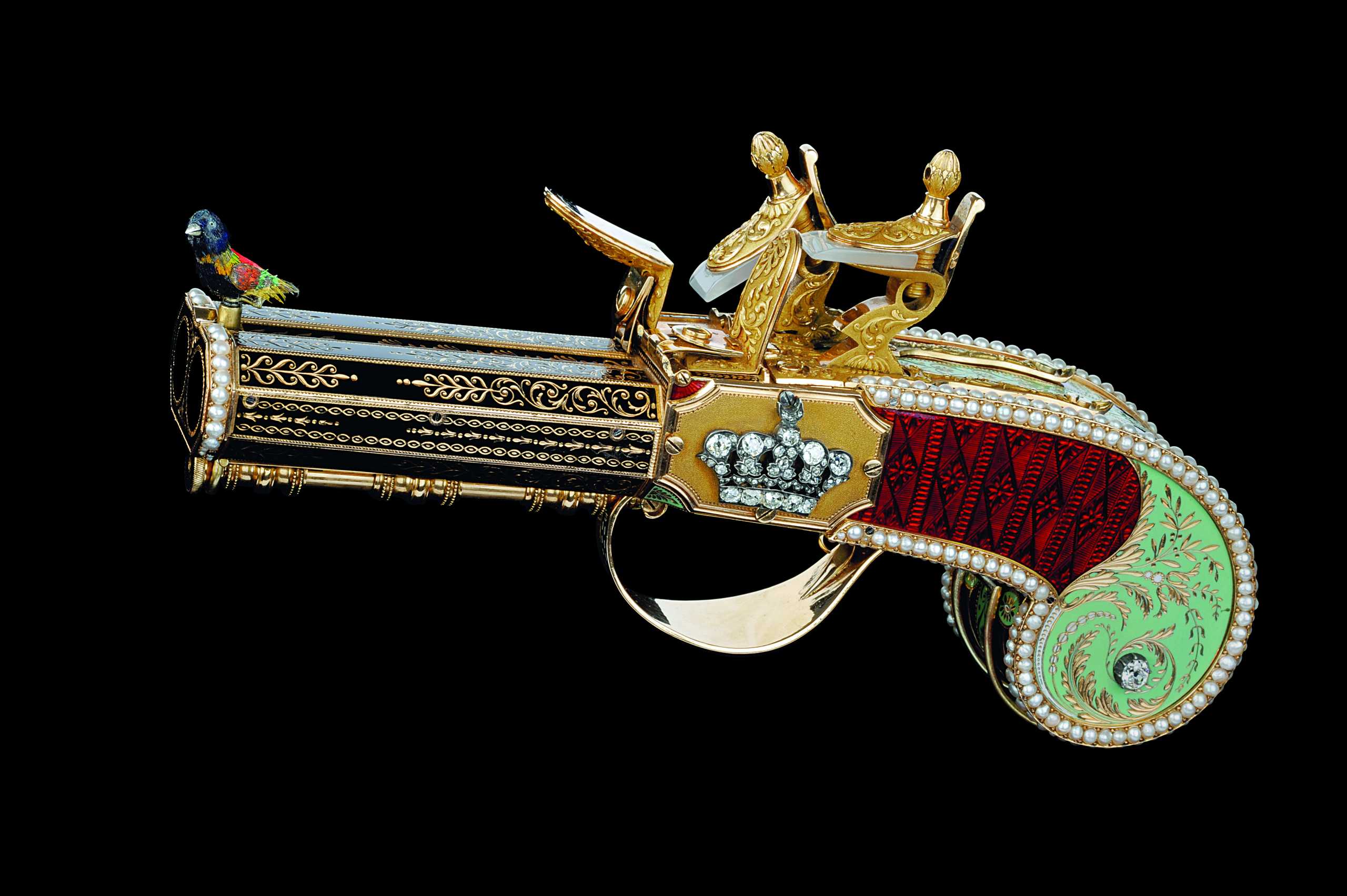 These pieces have traditionally been associated with status, class and wealth. However, nowadays, their use has become increasingly more common. What is your take on this?
I feel there was a moment time was looked at on a watch – today people do so on their phones. As a young man, a watch was the first important gift you would get and my generation had that. Nowadays, that age has moved – because the function is not there and people usually get a phone before a watch, but I still see the younger consumers who all of the sudden become interested. For some, it's when they're 16, for others, 26. It doesn't matter, it's just a matter of a moment. That's reassuring for our industry because at the end of the day, it always pays off.
When one wants to buy a luxury watch, why Parmigiani?
I think a Parmigiani is for the self-knowing, confident and aware consumer. They are not followers. A follower would go for one of those brands that feel him reassured. A Parmigiani is for someone who has a certain knowledge of watchmaking and is ready to make an independent and different choice. At that point, he looks at what level of finishing and differentiation he wants. The level of our finishings and movements are top of the industry, so it's all about making a personal choice.
You also produce watches for other brands. Do you also work as a suggestions' provider and advise people on what brand is best?
No, we are not retailers. It's not our know-how. The retailer's work is very personal. To a certain extent, a retailer will be a family's confessor and best friend; they'll be there to celebrate a wedding, a child's birth, they'll have a special gift for every occasion – for best friends, for the mother in law. It's a very strong and private relationship with the consumer. That's why I strongly believe in multi-brand independent retailers: they build relationships that are really long-lasting. It's their life.
We've talked about how watches are a market more specific to men. However, this trend is shifting and women are now more interested in it. Why do you think this happened?
I have a different perspective on that because I started my career in Bulgari and Chopard, so I've always experienced the ladies' side much more. I saw women consumers who became passionate about watches, especially jewellery watches. It's true that the trade is more masculine, but I don't totally agree: there's always been a strong female consumption.
What about in China?
What we see in Mainland China is that women are becoming more independent and spending their own earnings, which makes them the ones to go and do their purchases by themselves. All of a sudden, they're the ones making the choices. It's true that our trade lacks gender diversity and women consumers are pushing brands to listen more to them and integrate more women into the workforce, which is a very healthy change for us.
You mean in terms of professionals in the watch industry?
Yes. If you look at the CEO's, probably only one percent are women. And that's something that has to change. I believe that diversity is lacking in two aspects: cultural diversity (we don't have Asian CEOs but the market is in Asia), and we don't have enough women. It's quite Franco-Swiss.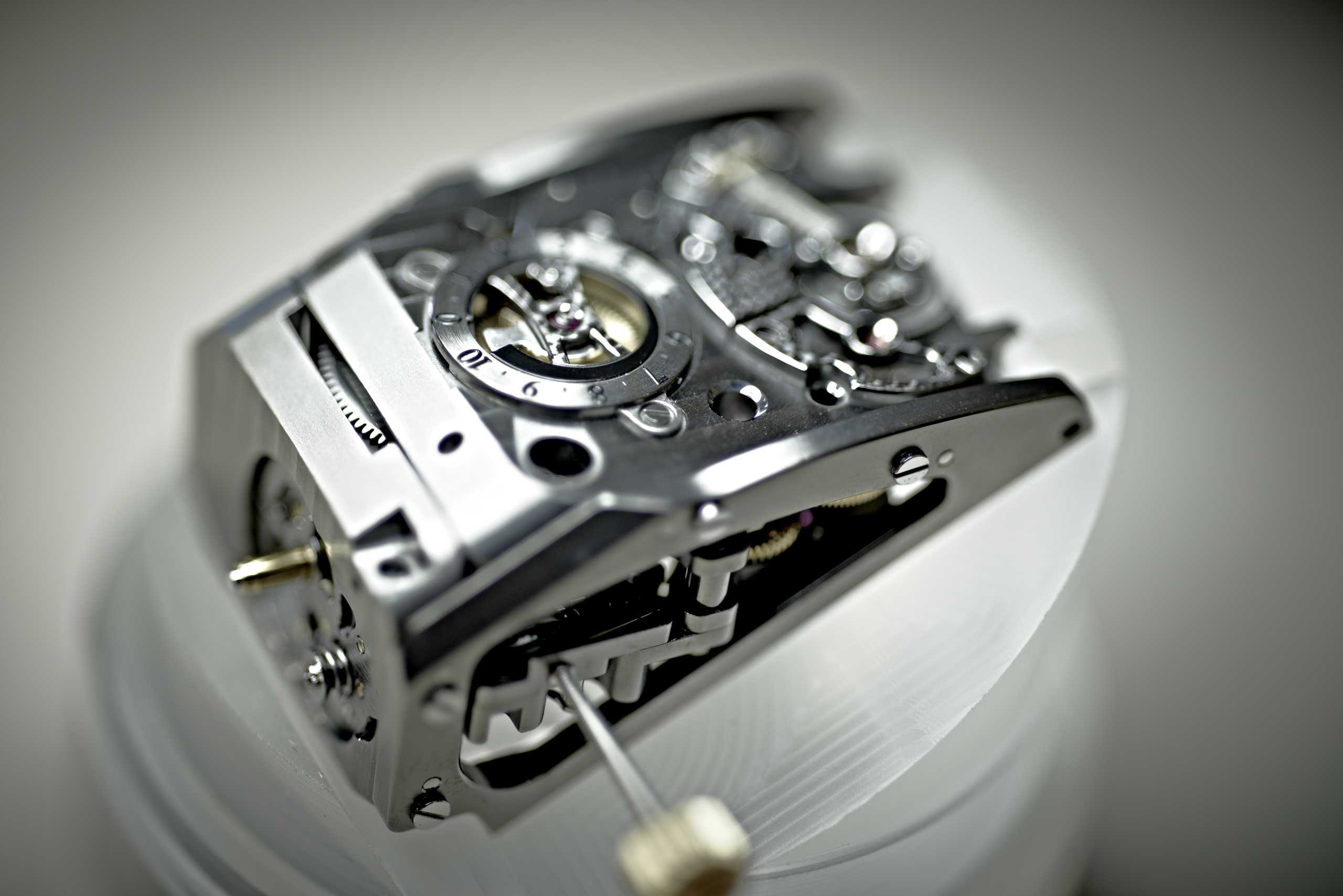 It can even reach more people that way…
Sure. Diversity is proven to be healthy and we just have to get there.
Regarding China's market, have you noticed a big shift on the women's market? 
Yes, a big change. It's been happening for the past six years.
Can you tell us about your trip to Macau?
I love Macau. We chose this city to host our first retailer meeting for Greater China. I like Macau a lot – it offers hospitality, incredible hotel structures and people enjoy coming here. It's much easier to bring people to Macau than to anywhere else. I believe it's becoming a big hub for corporate meetings, but also for families. It shifts and evolves and I really welcome it. Nowadays, the biggest jewellry and watch fair in the USA happens in Las Vegas. I would say that probably, within five to 10 years, the center for trade (as far as entertainment and fairs go) will be Macau.
How do you target the Chinese market? 
I tend to believe the greatest breakthroughs in luxury through the centuries came with economic booms. Luxury is based on that moment of economic speed-up when these things happen. I don't think one can really judge what aesthetics look like through the lens of one moment – we have to look into longer periods. The funny thing is that swiss watchmaking has been in China before: the most beautiful and complex pieces of watchmaking were made for China. From 1905 t0 1906, the best pieces came to imperial palaces and very wealthy people in China.
So the interest was always present…
Yes, it's been here since the 19th century, so it's not a new trend. It's just back.
So what's the biggest shift in the contemporary watch market in China?
The big shift is that, from a classical three-hand watch, in a very classical shape and look almost disappeared from the market in the 2000's. These were watches sold during the 60s and the 70s in Europe and USA. They came back because the Chinese consumer wanted it. In 10 or 15 years, that same consumer passed from only wanting classical watches to very contemporary ones. In terms of evolution, what the European consumer did in 30 years, taste-wise, the Chinese one did in less than 15. It sped-up. It's also interesting our countries change. I grew up in New York with an Italian father: Italians in New York during the 60s were considered low-end emigrants, Italian wine was cheap. In the 80s, Italy exploded and all of a sudden – Italian wine and cuisine became very fashionable. Then fashion exploded: Versace, Valentino, Armani. The same happened in Japan.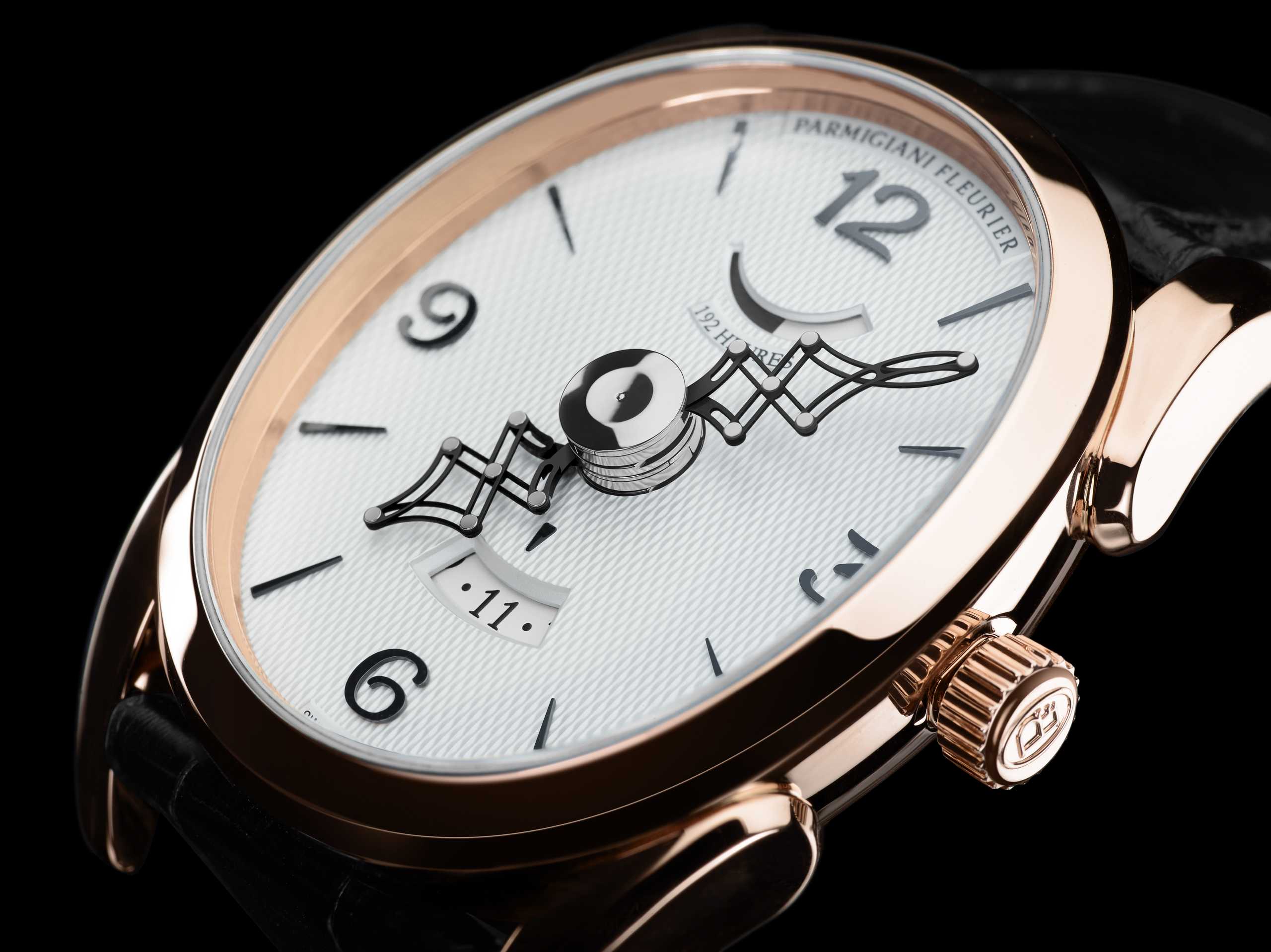 Regarding your marketing approach: is it different in China than in other places?
I would say yes. The US still has a mix of outdoor, print and online and in China, everything's digital. The construction of the message is different, but it's also based on the tools, like WeChat. We have to adapt. Personally, I believe that content has to be made locally, so we are reinforcing our marketing teams in China because we feel there's more talent and that it is more in touch with the local market. We are on a mountain in Switerzland and we know how to make watches, but we need people here to guide us. We are also looking to make more restoration events, since we're the only brand that does so. For example, we are going to restore a piece that is now in a museum in Japan. They want to repair it and we'll be fixing it. This is very exciting because you discover the history of a piece and secret messages hidden in its movement.
Does that happen often?
All the time. Either the watchmaker leaves a trace of his work, or there's a little message that was left for someone inside.
Where are your restoration technicians from?
Up in the Swiss mountains. They often recognize the city or the watchmaker itself, because there are specific traits and characteristics that define them.
Leader Watch & Jewelry Ltd Shop 108, G/F MGM Cotai, Avenida da Nave Desportiva, Cotai
Unique Timepieces Shop 120 & 121, Level 1, Shoppes at Parisian, The Parisian Macao, Estrada do Istmo, Lote 3, Cotai
For additional details on Parmigiani's history, catalog and other information, go to their website
Tags
Related Posts