It has long been debated as to what a crisscross pattern is really called: tartan, plaid, madras, gingham, windowpane or checks. This print is commonly associated with preppy, punk, and grunge fashion, and perhaps one of the most versatile patterns while some usually associate it with school uniforms and work wardrobes. For the Pre-Fall 2019 season, fashion designers turned to tartan for their cooler weather clothes presenting different variants of the print, ranging from hefty buffalo check to exaggerated glen plaid. Timeless yet trendy, no matter how one wants to wear it, one thing is for sure, this classic trend is making its comeback this season for all sorts of womenswear. We listed down ways to pull off this pattern as seen in the Pre-Fall 2019 collection by Brock Collection, Theory, Paco Rabanne, Ralph Lauren, and Stella McCartney.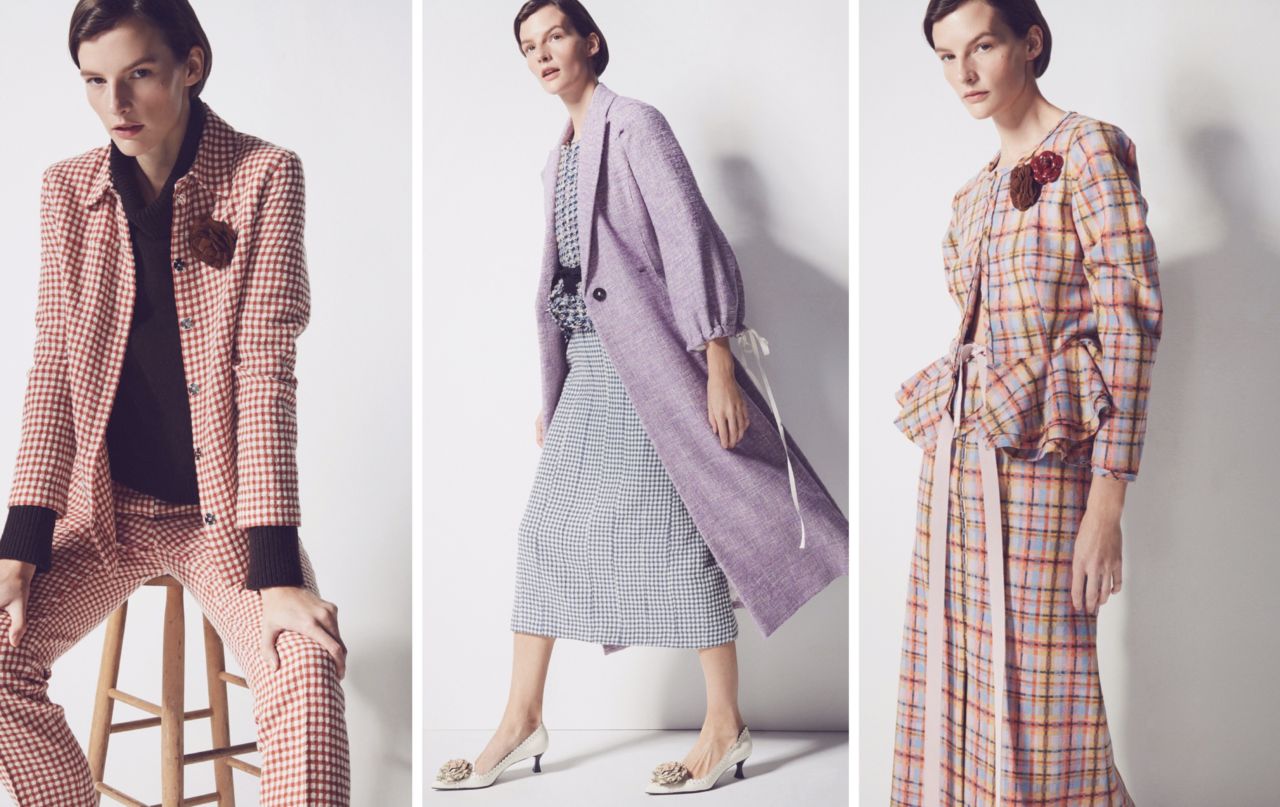 BROCK COLLECTION
Dresses are what Brock Collection is best known for, one that has a vintage vibe with just the right amount of playfulness. As the fashion industry would describe it, the collection is editorially pleasing while having a real-world mass appeal to all sorts of women. Brock Collection has its unique ways that influence both the department stores and high-street chains all over the world. However, for its Pre-Fall 2019 collection, their focus shifted to tailoring. They introduced an elegant bright lavender overcoat with full, gently rounded sleeves and a moveable button at the center, allowing its wearer to have the option to wear it tight or a bit looser. It fills the just-right grey area between a cozy, casual robe coat and a fancy evening piece making it a staple for the Pre-Fall season. Hip-length and unlined tweed jackets are here to stay for this season too. In a sea of oversized blazers, a soft and collarless jacket looks fresh. Their version came in brick-red gingham with a shirt jacket in lieu of a more formal peak-lapel blazer. Normally, a jacket would be layered over a floral jacquard dress but as seen in Brock Collection's styling, it can be matched with checked trousers for a new spin on what is normally expected.
Brock Collection https://www.brock-collection.com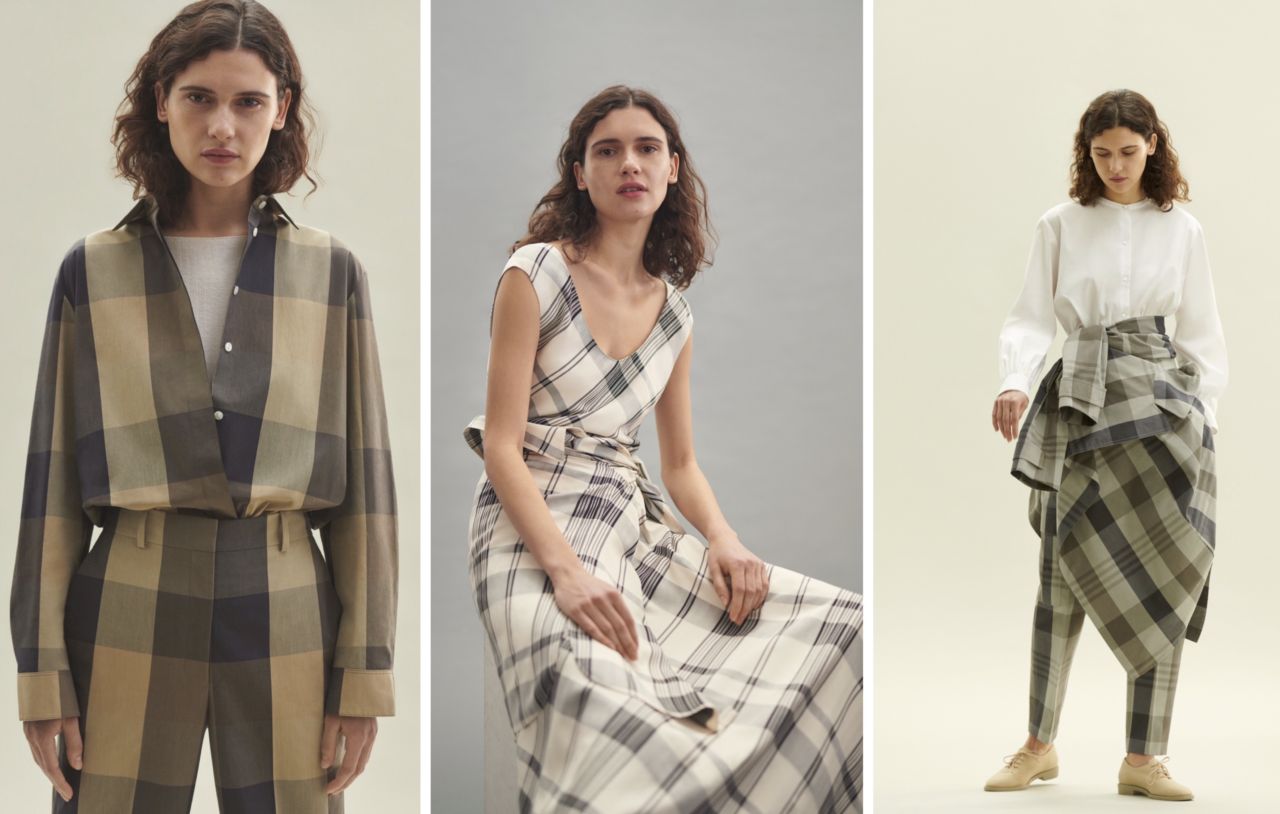 THEORY
The rise of streetwear may have long dominated the fashion scene but tailoring remains one of the top dominant trends in fashion. And for the fashion brand Theory, their tailoring remains on-point. This 90s brand started as a wear-to-work garment factory and has since expanded well beyond stretch wool flares without ever losing its sensible bearings. On pattern department, one can clock their take on an oversize neutral check–graphic and sophisticated on a trench or on high-waisted and full-legged cropped pants. The brand's signature trick is to wrap pieces around the waist which emphasizes everyday casualness.
Theory IFC Mall, Shop 1052A, 8 Finance Street, Central District, Hong Kong, +852 3527 3728, www.theory.com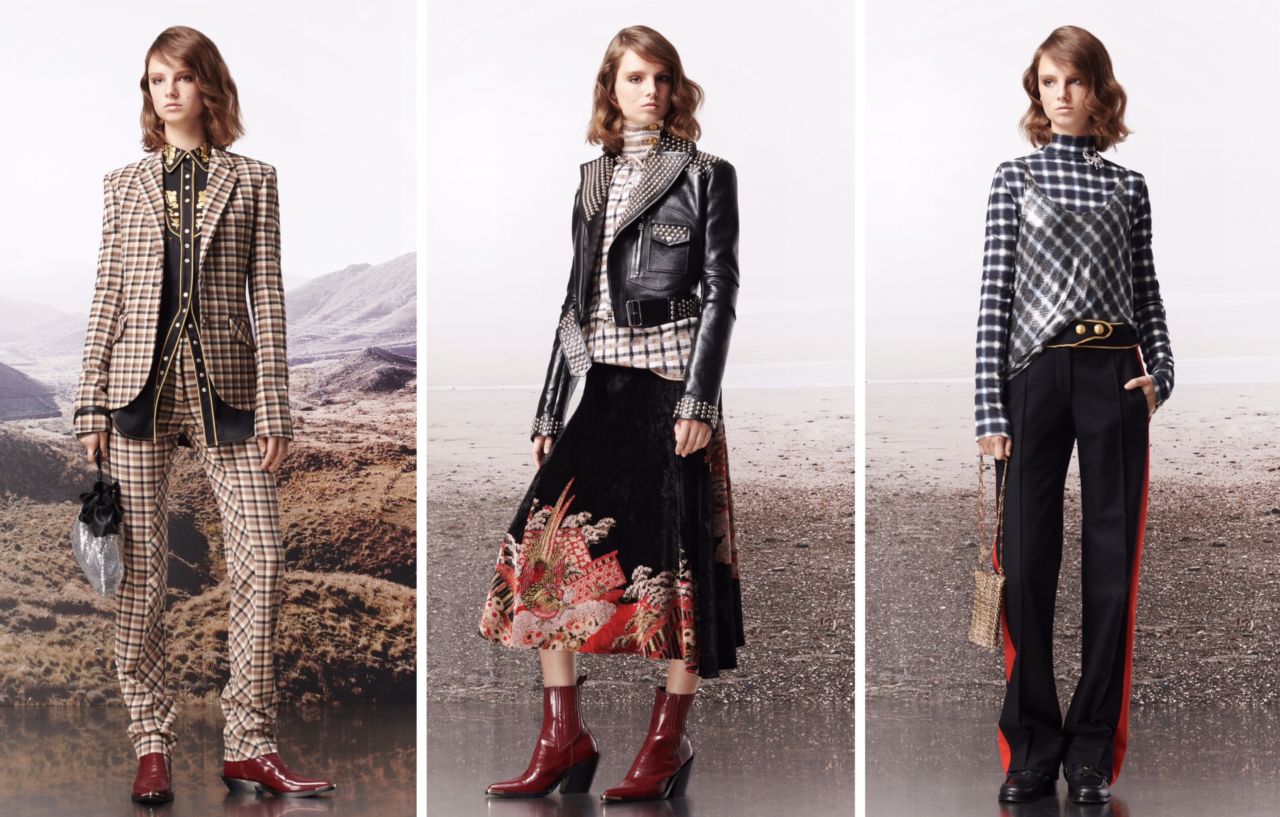 PACO RABANNE
For Paco Rabanne, the focus shifts to bold statement pieces and inspired juxtapositions. As random as it may sound, the play and use of design concepts like embroidered regiment jackets and Western shirts, wallpaper prints and lacquered screen motifs, menswear checks and ladylike roses, are all purposely selected to become the theme of his Pre-Fall collection. Each design concept represents his vision of a fantasy lifestyle that could only be summed up as British-inflected, aristo-grunge baroque. Key pieces like the elongated and bias-cut skirt paired with a concert tee, flannel shirt, or turtleneck and the edgy equestrian tailoring and regal rock-star looks are both a standout on their own–a unique and fresh take on plaids and checks.
Paco Rabanne www.pacorabanne.com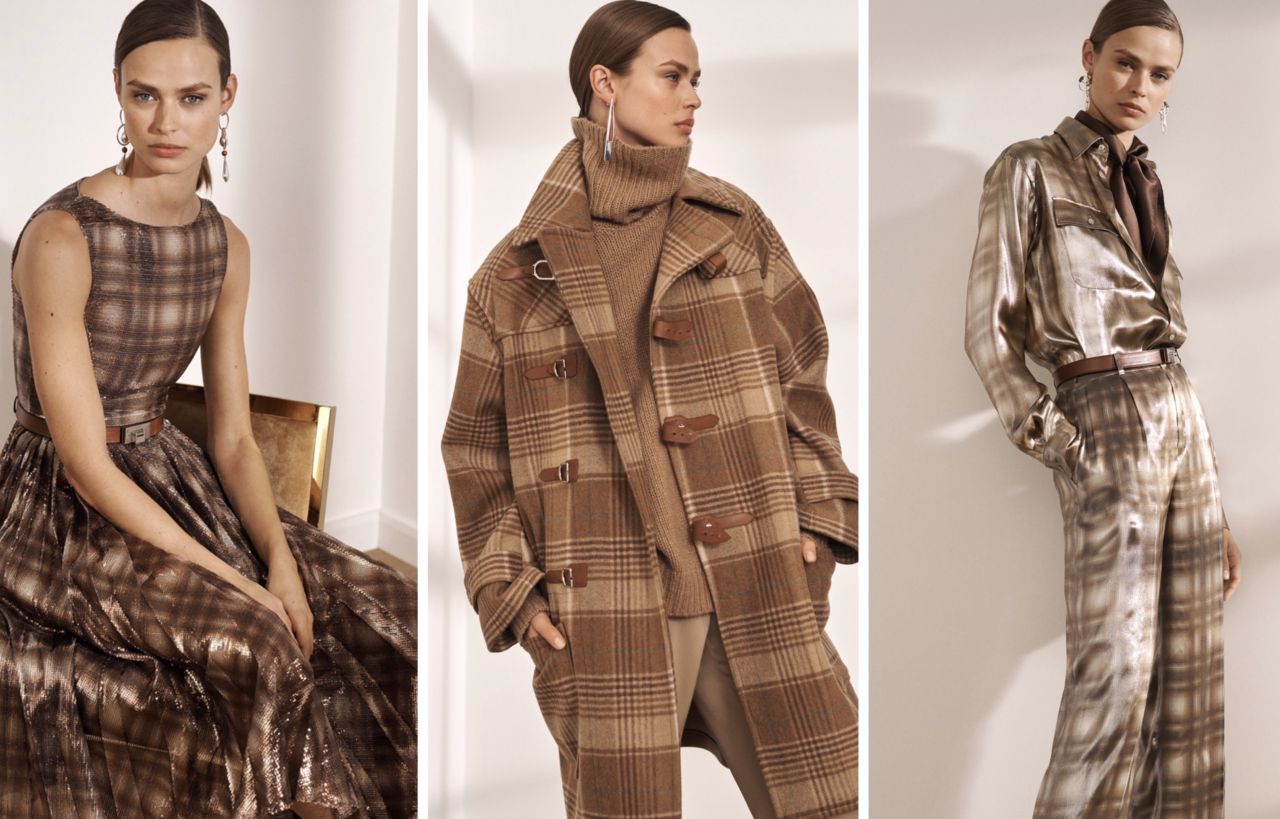 RALPH LAUREN
Beige means business and Ralph Lauren takes this seriously. The American designer made elegant neutrals a mainstay long before the latest wave of stealth chic fashion rolled in. In his latest work, outerwear reigns with a strong-shoulder camel coat, buttery leather aviator jacket and sand-colored double-breasted blazer define the Pre-Fall 2019 collection, most of which are modeled on menswear. Aside from that, the traditional American flannel shirt is given a radical makeover via a work shirt that's cut from lamé. That shimmering plaid treatment works well on a floor-length slip dress too. It for sure makes the idea of grunge a whole lot more put-together.
Ralph Lauren Shoppes at Cotai Central, Shop 1011, Level 1, Cotai Strip, Macau, +853 2885 3162, www.ralphlauren.com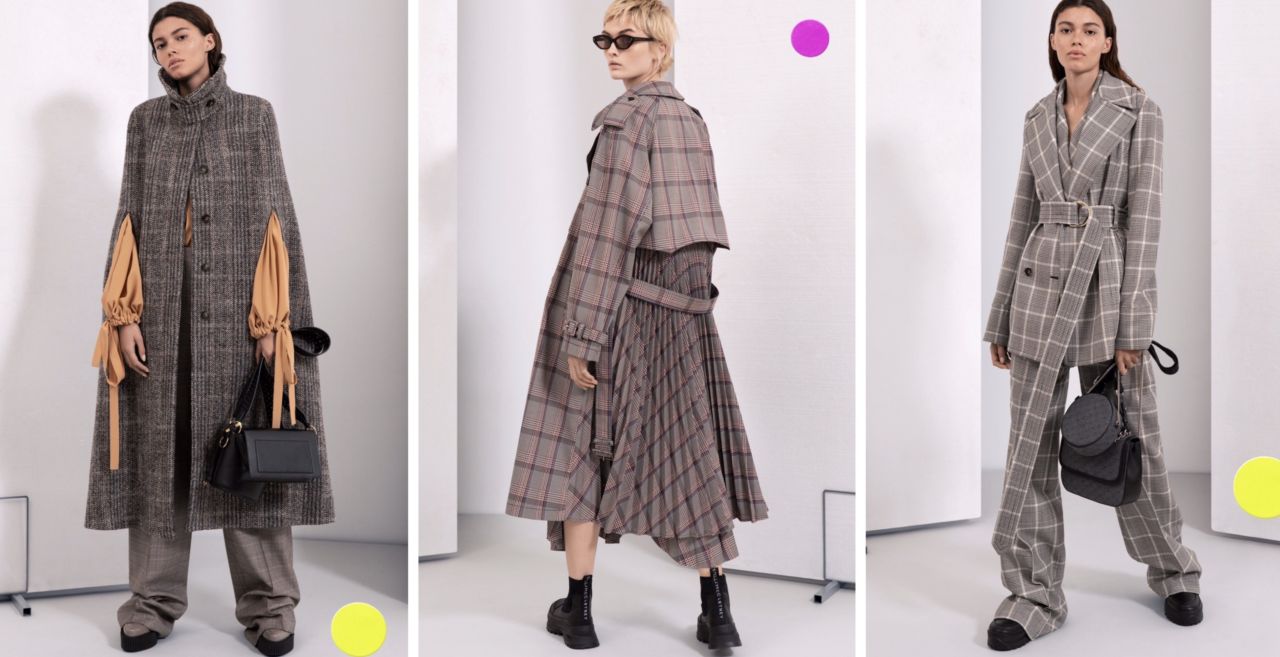 STELLA MCCARTNEY
Taking inspirations from her parents and pop icon The Beatles, Stella McCartney's latest Pre-Fall 2019 collection is tinged with a personal approach with her parents' fashion archive in mind. With a series of pieces at the heart of the collection directly inspired by The Beatles' movie, Yellow Submarine's visuals. Linda McCartney's distinctive '70s, romantic style is referenced in long and flowing dresses in silk georgette with billowing sleeves and in a gorgeous ankle-grazing circle skirt with matching cape-shirt in flame red plissé. Paul McCartney's flair for country style is celebrated in a series of quintessentially British, neatly tailored yet utilitarian coats in beautiful tweeds and Prince of Wales wools. A trench-coat in dry checked wool is double-breasted and classic at the front, while the back boasts a swinging play of pleats. It summarizes the constant conversation between masculine and feminine inherent to Stella McCartney's style vocabulary, a dichotomy smartly blended into a thoughtful and modern combination of glamor and ease.
Stella McCartney Shoppes at Parisian, Shop 305a, Level 3, Cotai Strip, Macau, +853 2830 6061, www.stellamccartney.com/mo
Tags
Related Posts