While there may be no singular route to style, the perfect gift for every stylish gentleman are items that one-up their fashion game. Investing in classic staples no matter what the current trends are, is what separates a stylish man from the others as he always executes looks with a classic aesthetic with just the right amount of sophistication. Keep the looks clean, fresh and youthful with fitted pants and well-tailored blazers. Accessories complete every look and add the right accent and finishing touches as attention to detail is important. It's the little things that are noticed and reflect personal style. Choose accessories with clean and classic shapes and colors. The key is to keep things modern with on-trend variations of classic accessories. Check out these stylish items from Saint Laurent, O.N.S, Birkenstock, Tiffany Men and Adidas!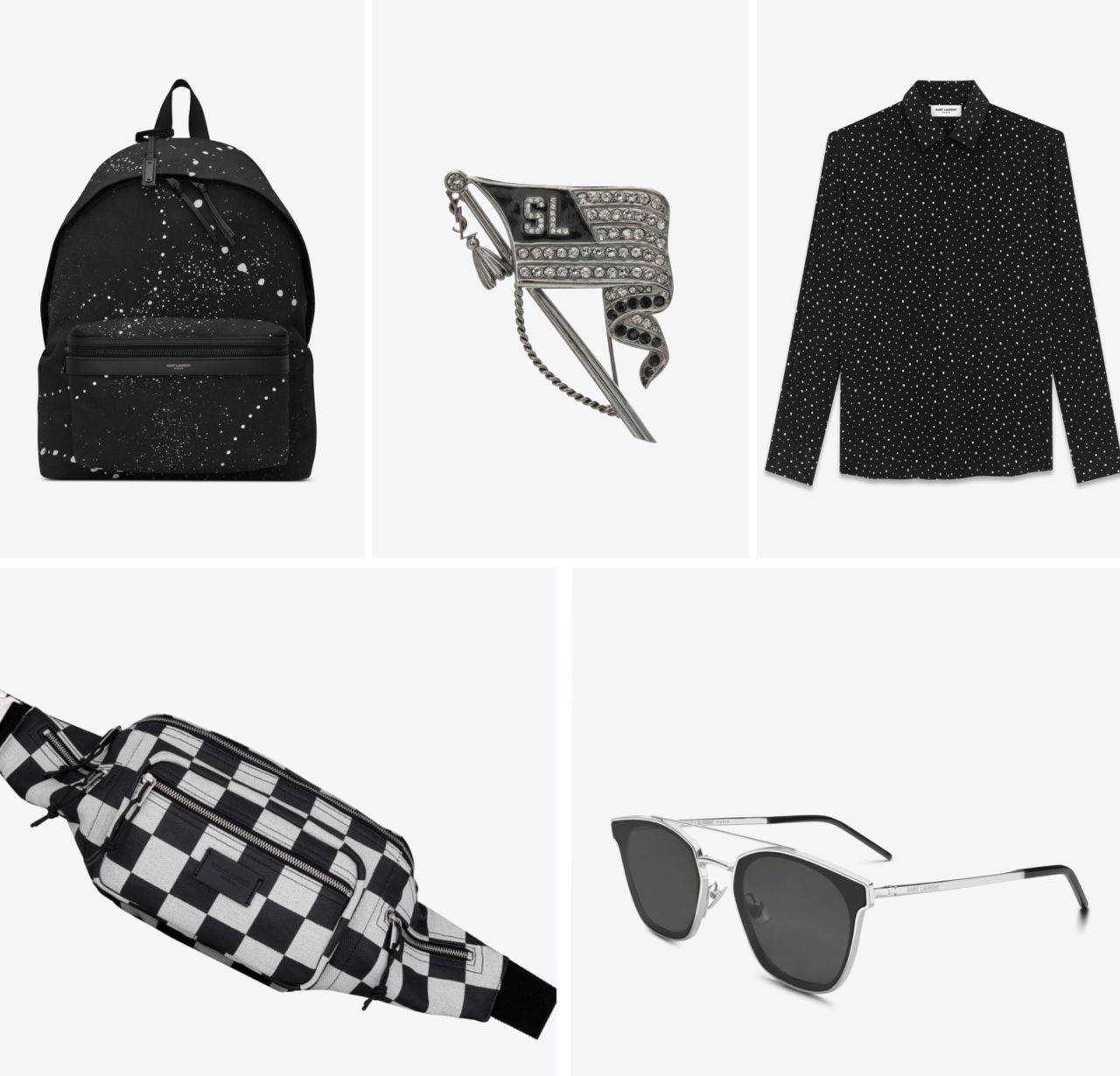 YVES SAINT LAURENT
Under the creative direction of Anthony Vaccarello, Yves Saint Laurent's gift guide revolves around the theme of black, bold and beautiful pieces. With rebellious and very dark gothic aesthetics, the collection makes the perfect addition to the fashion-loving gentleman, mixing a classic brand with a modern and grunge vibe. Their City Backpack in Galaxy-Print Canvas makes the ultimate everyday bag for the working and metropolitan centric gentleman. The SL brooch made from metal adds just the right amount of angst to your work suit or your black-tie event outfit while the crepe de chine shirt with painted polka dots is the perfect alternative to any regular and plain undershirt. For the streetwear enthusiasts, you can choose from the Nuxx bodybag in black and white check printed linen and leather while topping off with the Classic SL 28 Metal sunglasses.
Yves Saint Laurent Shop G102 & 1062, Shops at The Promenade, Galaxy, Macau, +853 +853 2882 7168, www.ysl.com/hk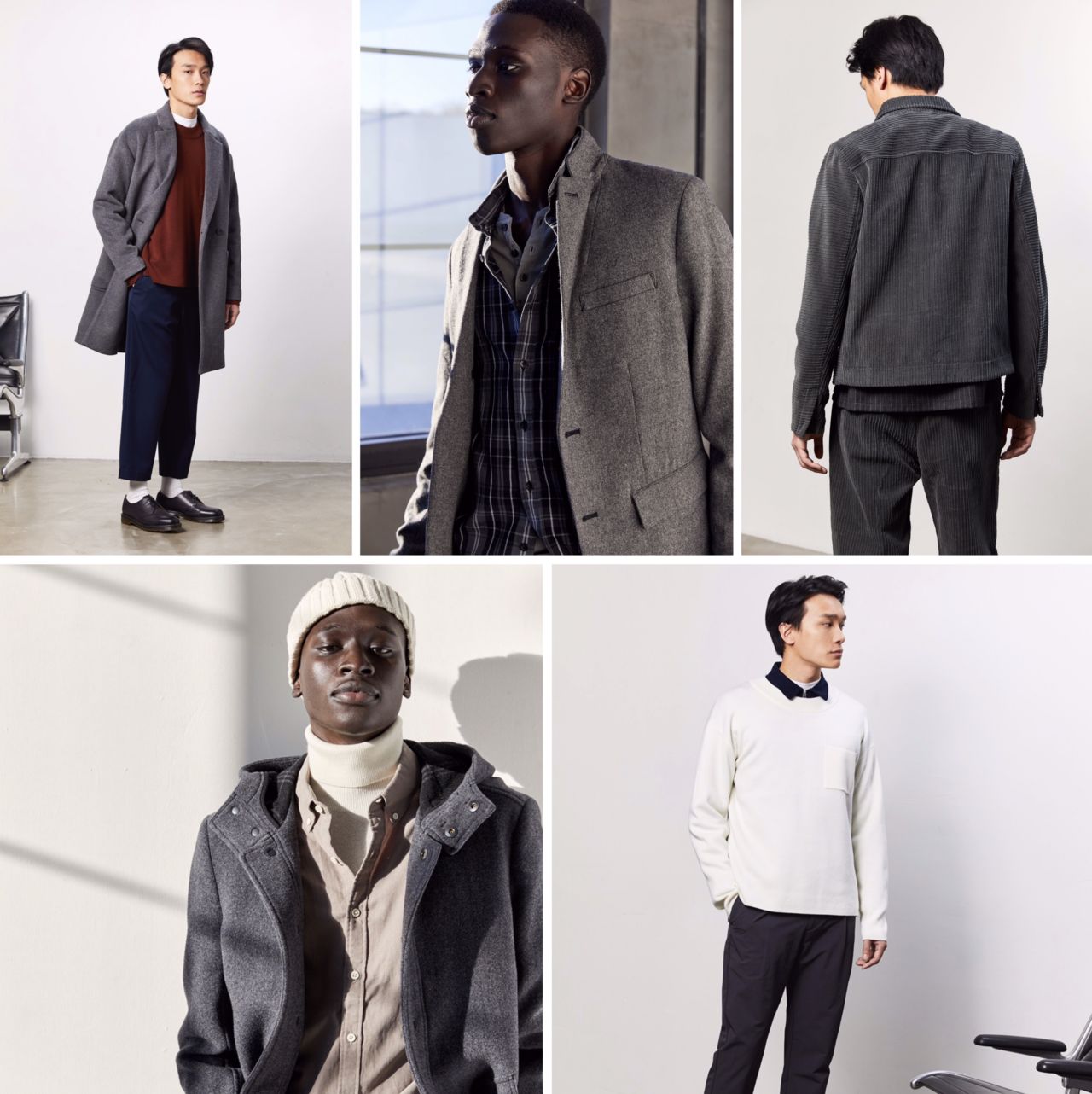 O.N.S.
O.N.S. Fall/Winter 2019 called Aerial Utility features the core mainline and new releases for the brand's recently debuted Grey Label–a travel-inspired collection of refined, design-forward pieces explores a dialog on aviation, altitude, structure, and functionality. Inspired by international airport terminals, awe-invoking aircrafts, aerial views of city grids, bold tarmac markings and utilitarian piloting uniform shapes, O.N.S delves deeper into utility mode this season with a selection of versatile outerwear options. One of the collection's standout pieces is a reversible utility bomber with an eye-grabbing cotton/crinkle-nylon shell and slanted welt pockets. The collection also showcases the evolution of the luxe travel-centric capsule collection by O.N.S. featuring packable pieces infused with innovative fabrications and anatomically-enhanced and ergonomic shapes.
O.N.S. K11 Musea, Shop 205,  Tsim Sha Tsui, Hong Kong, +852 2191 1268, onsclothing.com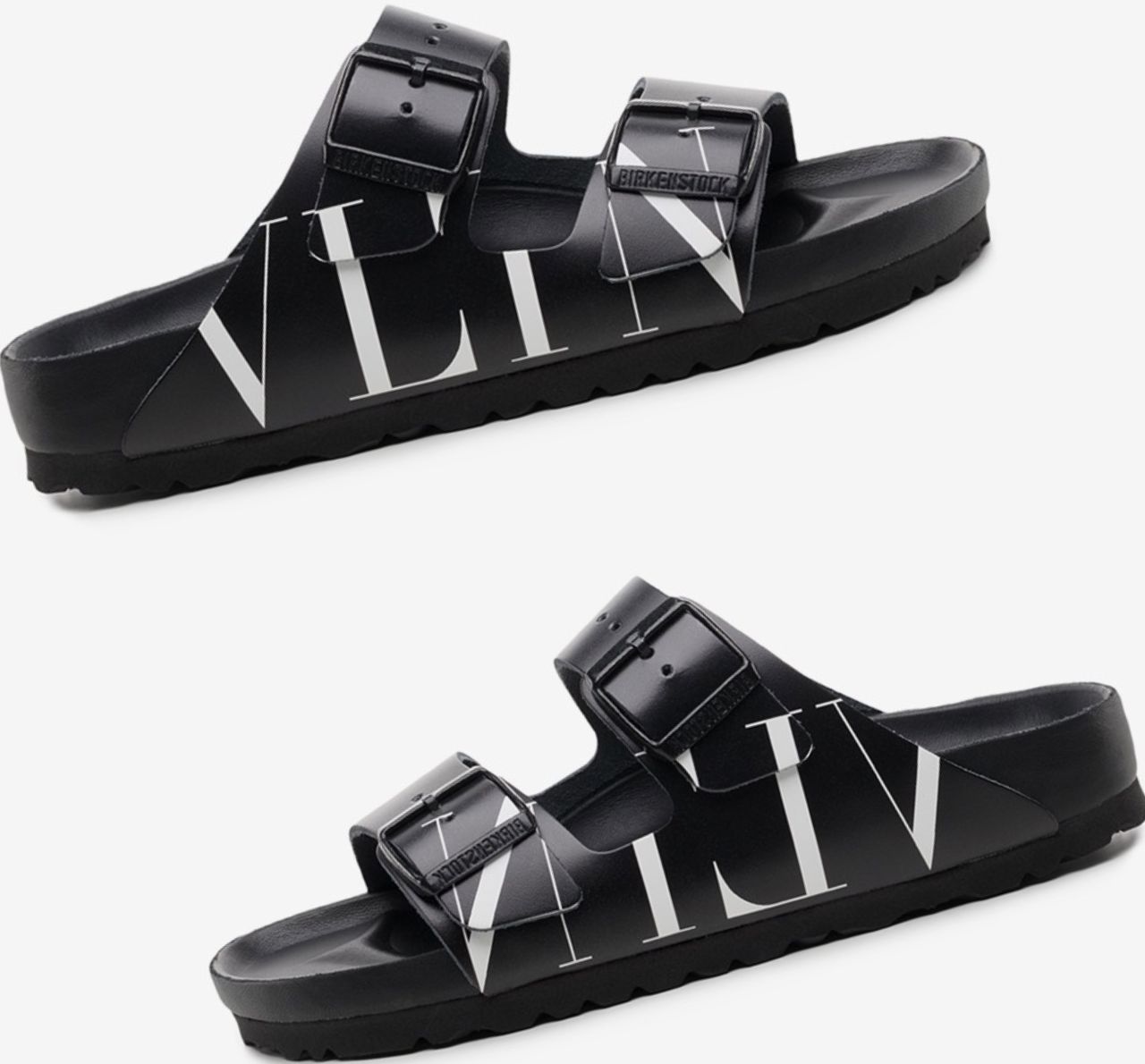 BIRKENSTOCK
Birkenstock taps into Valentino's creativity to rework the brand's iconic Arizona sandal. Though not a weather-appropriate footwear for this season, this pair of sandals is conceptualized and designed by Valentino's creative director Pierpaolo Picciolo. His choice to collaborate with Birkenstock was because of the brand's reputation of being a staple to basic styling no matter what you wear, who you are, your gender, social background, age, style and if you care about fashion or if you do not. Truly, Birkenstock is a well loved brand of people from all walks of life. Having the idea of approaching the DNA of Valentino, it represents the individual and intimate world of couture with something that it is so free and adaptable, making it the definition of inclusivity. Valentino's Birkenstock effort features two colorways of the Arizona. The black iteration boasts Valentino's VLTN logo on the side, while the red rendition is a tonal affair.
Birkenstock Shoppes at Venetian Macao, The Venetian Macao, +853 2882 8183, www.birkenstock.com/us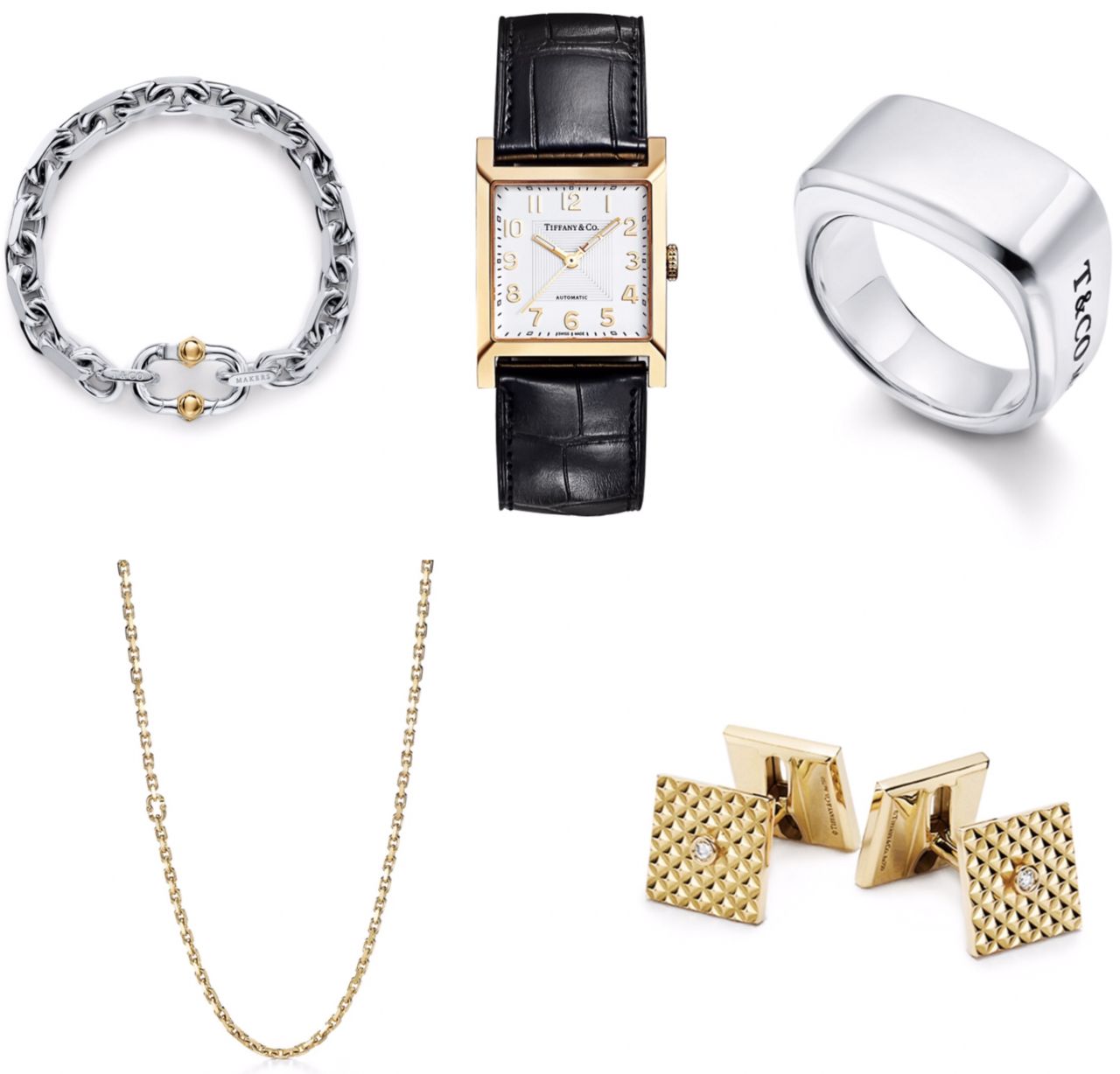 TIFFANY & CO.
Can there be a color more iconic and packaging that screams old-school class more than Tiffany & Co's? It is, after all, a trademarked color for the brand, so gifting someone an item from the recently revamped Tiffany Men collection says a lot without even trying. Though the brand is typically catered to women, it has a significant number of followers from the male spectrum. For gift ideas, the wide chain bracelet is recommended, purely made from Tiffany's signature sterling silver paired with the square dress watch that combines modern Swiss movement with a perfectly retro shape that reflects the brand's 150 years of existence in the watch business. The sterling silver signet ring becomes an essential piece of anyone's ring game while the 18k gold link chain necklace is the simplest and best money can buy. Lastly, the diamond point cuff links are a subtle wrist-mounted flex.
Tiffany & Co. Shoppes at Venetian Macao, Shop 002, Great Hall, Level 3, Cotai, Macau, +853 2882 8082, www.zh.tiffany.com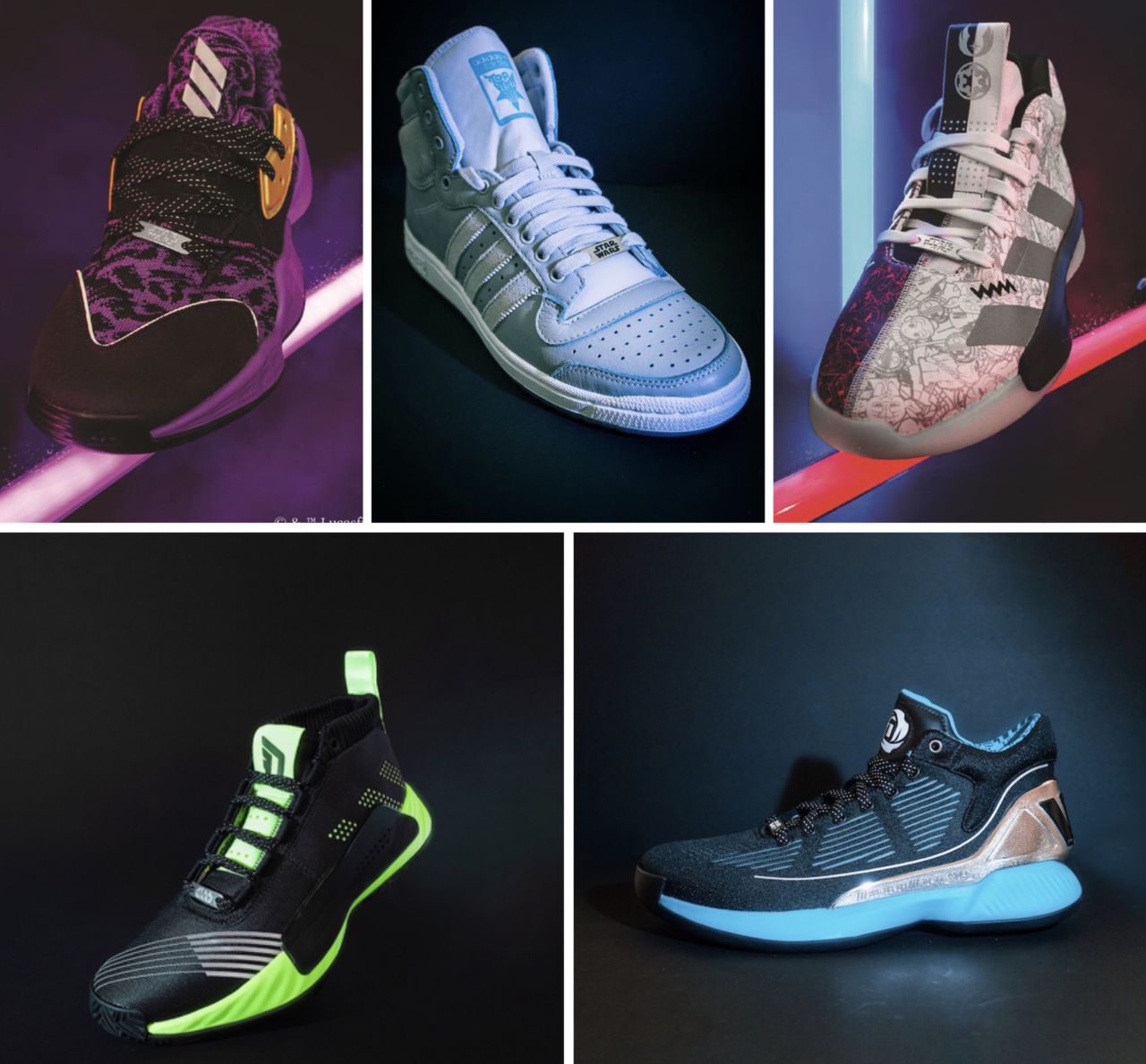 ADIDAS
Aside from celebrating Christmas, December is often the time to celebrate the well-loved movie saga Star Wars. The galactic kicks are a collaboration between Adidas and Lucasfilm that is sure to awaken the Force for sneakerheads and Star Warriors alike. The collection includes footwear and apparel under the Adidas Basketball, Running, and Originals lines, with designs including Star Wars elements like lightsabers, starships, and iconic characters. Inspired by the unbreakable bond between a Jedi and their lightsaber, the design is highlighted by kyber crystal-themed elements that are featured on each silhouette's UV midsole. Star Wars detailing is featured throughout all silhouettes including text embossed in Aurebesh, one of the galaxy's writing systems. To complement the Lightsaber-themed pack, the apparel capsule includes hoodies, crewnecks, and sweatpants.
Adidas Shoppes at Cotai Central, Shop 2116A, Level 2, Cotai, Macau, +853 2821 1910, www.adidas.com.hk
Tags
Related Posts