In the modern world we currently live in, touch screens are almost in every part of our lives particularly, with our mobile phones. It is always a struggle during winter when one wears gloves to keep ourselves warm and needing to take them off to use our smartphones. Gloves are so often an afterthought, a thing you only remember you need when you already have cracked and dry hands. In those instances, the best gloves are simply whichever are closest and can prevent you from losing an extremity. With just a little bit of foresight, though, you can avoid that mess entirely. Here you'll find our picks for the best looking and most functional touch screen gloves–all are stylish, warm, and fully tech-friendly!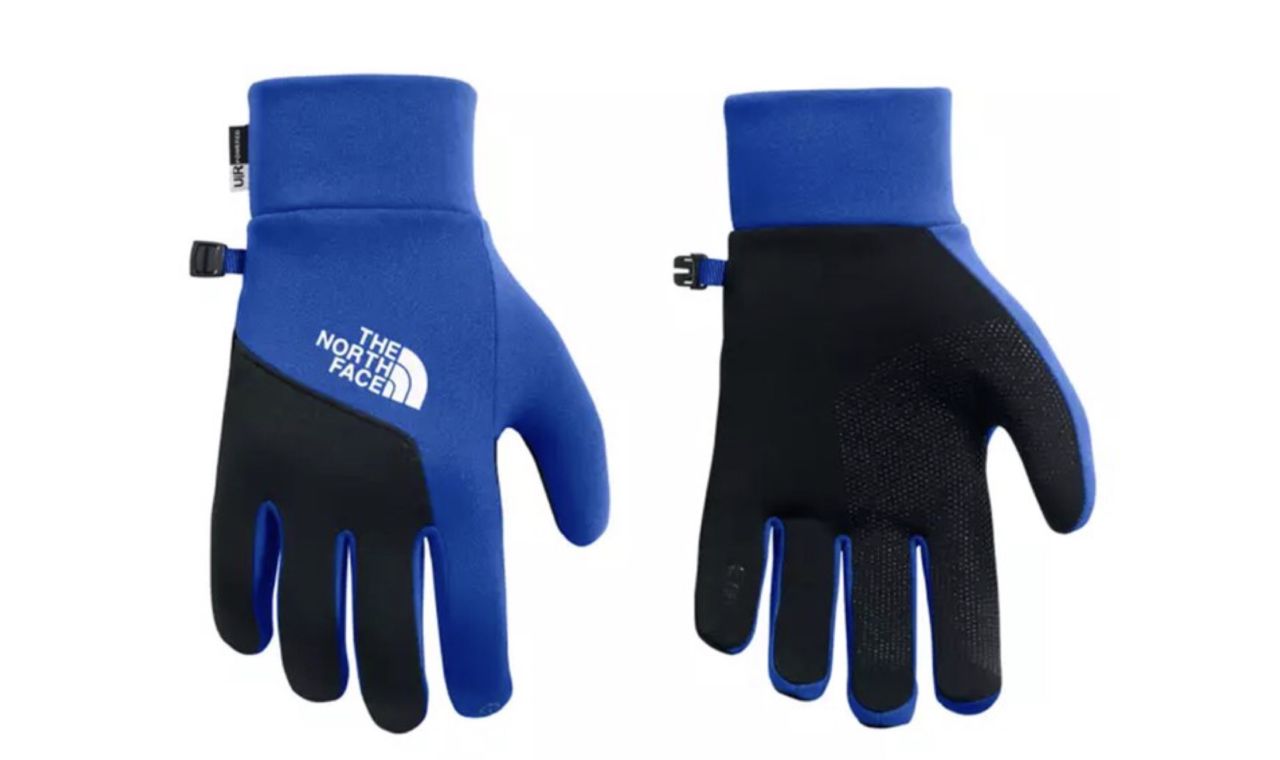 THE NORTH FACE
Winter season can be daunting, especially when choosing what to wear. But if you're the kind who is into matching looks and going for the monochromatic effect, this pair of gloves from The North Face is the perfect addition to your ensemble. The touch screen compatible fleece gloves are a runner's favorite not just because they're made to keep your hands in their natural relaxed position, but because you don't have to take them off to use your phone. Four-way stretch means these soft gloves work with your hands as they get warmer on the trail and a gripper palm ensures the days of dropping your phone in the mud are over!
The North Face Shoppes at Venetian, Shop 823, Grand Canal Street, Level 3, Cotai, Macau, +853 2835 5500, www.thenorthface.com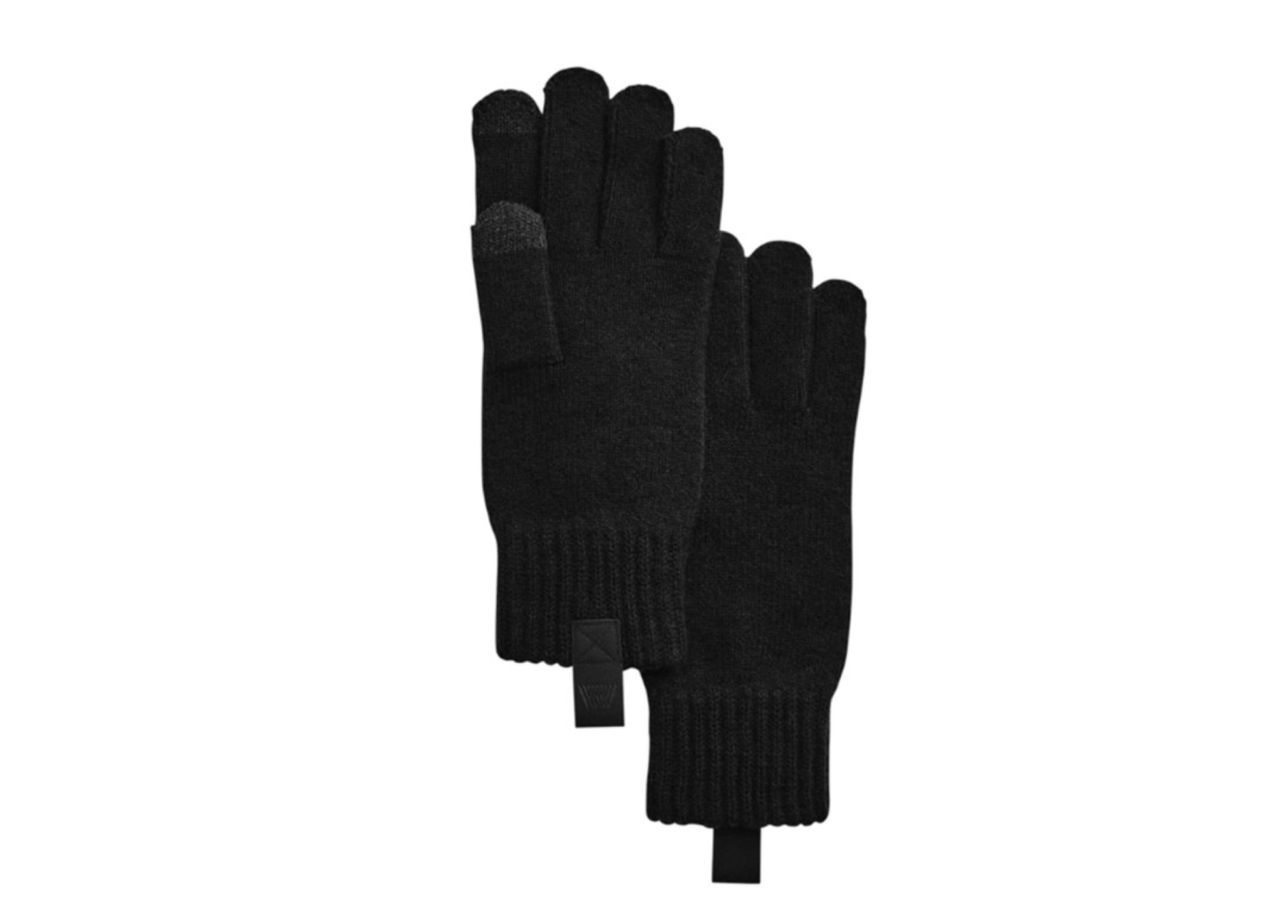 MACK WELDON
Cashmere is not only limited to sweaters and tops but also in gloves to keep your hands warm while encased in soft and comfortable fabric. Mack Weldon took a hearty dose of cashmere, infused it with merino wool for water resistance and durability, and then added those surprisingly effective light-colored touch fingertips to the thumbs and indexes. This pair is made up of 59% merino wool, 24% cashmere, and 17% nylon.
Mack Weldon mackweldon.com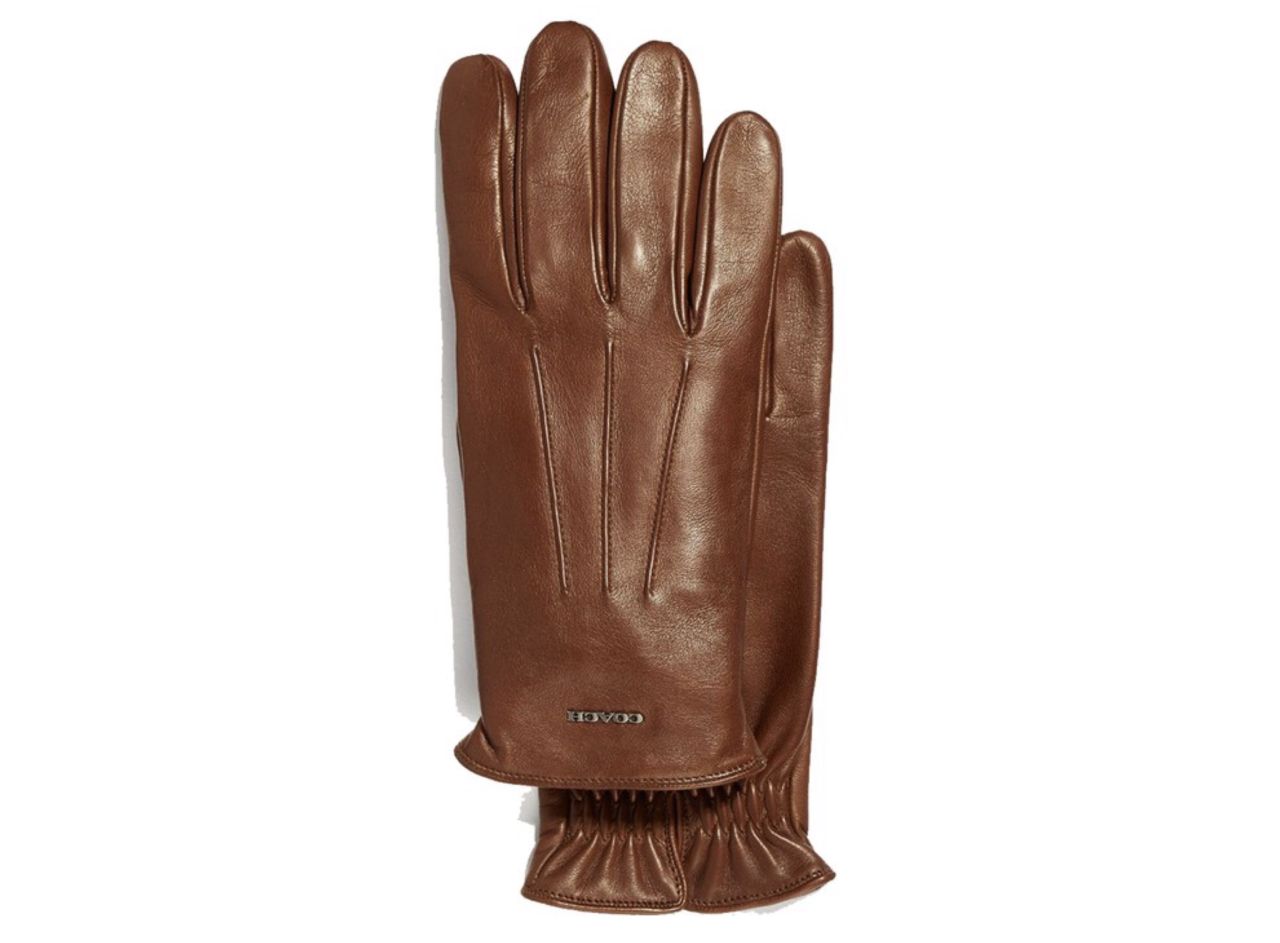 COACH
Coach's tech napa gloves keep you warm and well connected. Lined with wool, it's finished with signature Coach hardware. Leather and tech do not necessarily match when you're typing on your smartphones, but with a special coating put on the leather, it makes it compatible with any touch screen device. The leather is buttery, the interior is made up of cashmere and the color selection is on point ranging from brown, black, mahogany and moss green.
Coach Shoppes at Venetian, Shop 011 Great Hall, Level 3, Cotai, Macau, +853 2882 8090, hk.coach.com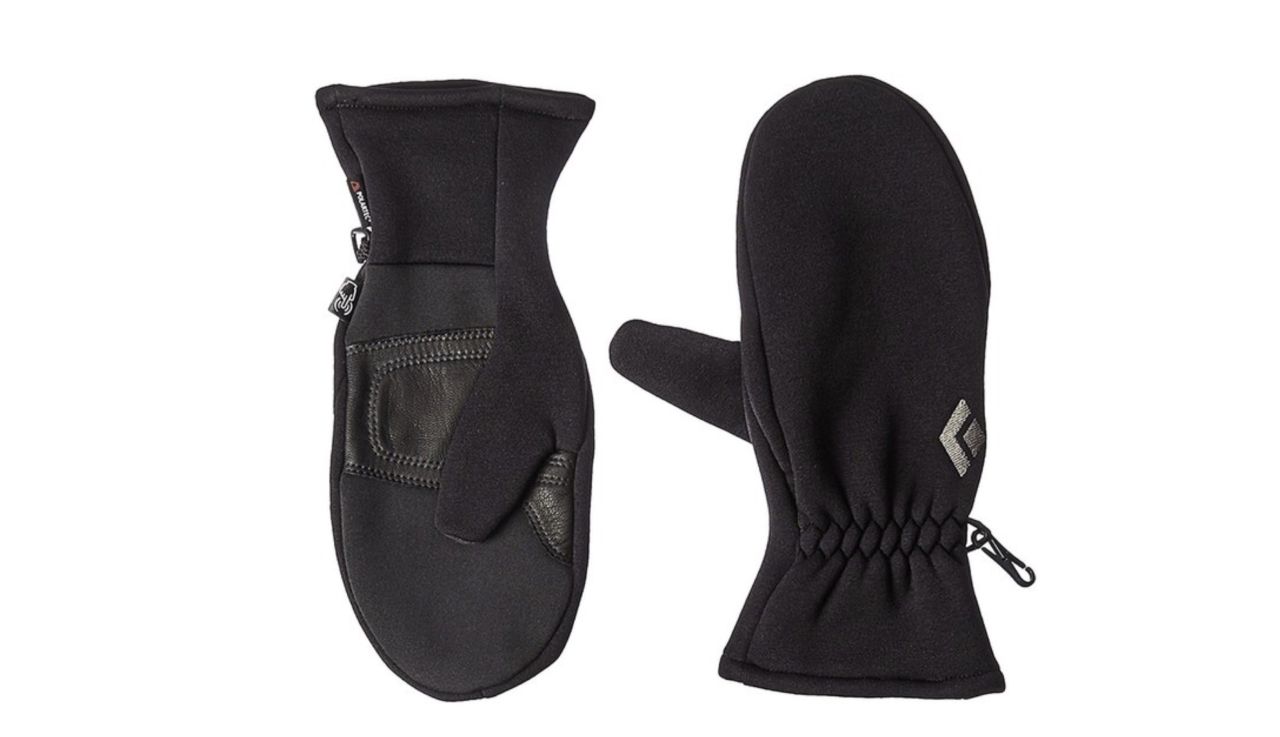 BLACK DIAMOND
For Black Diamond, their approach to gloves is more in the form of a mitten silhouette. Mittens, though unconventional especially in the men's wear department, are scientifically proven to be warmer than gloves, because your fingers generate more heat when they're allowed to mingle freely. These particular mittens are built from heavy-duty fleece and hardwearing goat leather to keep the hands toasty in the face of whatever windchill blows your way. And besides, we can actually navigate through our phones with only our thumbs. This pair is ideal for skiing, trail running or hiking with your smartphones.
Black Diamond www.blackdiamondequipment.com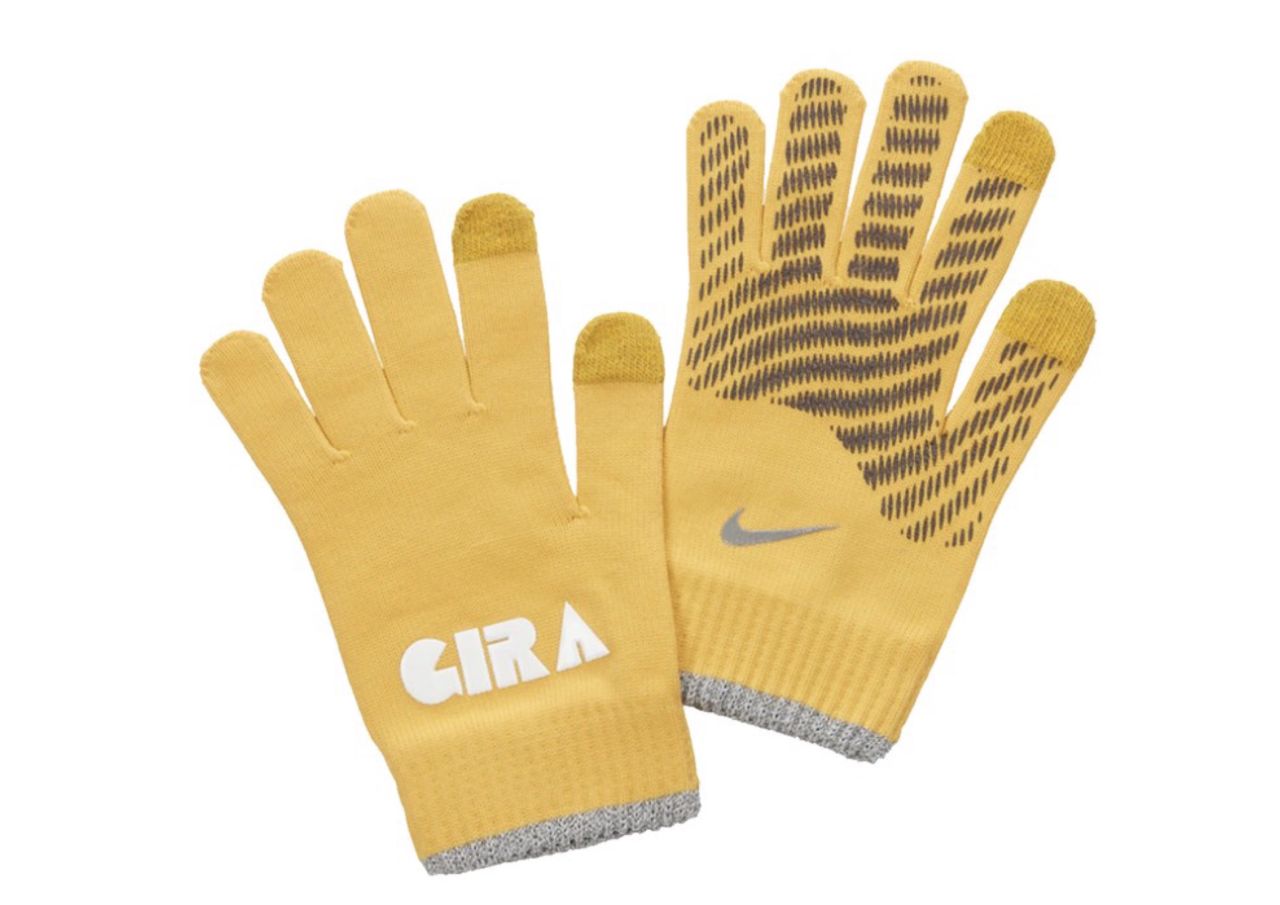 NIKE
Japanese innovation is always impressive. Staying true to its reputation, the collaboration between Gyakusou and Nike, designed by Jun Takahasi, is here to stay with its long-running, inventive and truly utilitarian design. A full decade into its run, Gyakusou is still pumping out solid gold hits like these sweat-wicking knit gloves that look cool as all hell and just happen to have the best touchscreen functionality of any gloves we tested. They come in two high-impact hues and have a wavy silicone pattern on the palms and fingers to keep your phone from flying out of your hands. Key features include Dri-FIT technology to help you stay dry and comfortable, knit fabric to help keep you warm and comfortable in cold weather and thumb and forefinger made with conductive fabric that is touch-screen compatible.
Nike Galaxy Macau, Shop 1003, Level 1, Cotai, +853 2882 3025, www.nike.com.hk
Tags