Developed way back in World War I, soldiers started wearing watches as a bracelet on their wrist. Initially ridiculed by the public as a silly trend, wristwatches soon became the norm as their practicality made pocket watches obsolete. Today, wristwatches may seem to be becoming obsolete because of the boom of smartphones where anyone can instantly grab their phones for a quick time-check. However, a quick glance at your wrist is a much classier way to check the time. Thus, timepieces still play an important role in completing a look, taking it from work meeting to romantic date, seamlessly. Here is our selection of wristwatches that are perfect for any kind of occasion.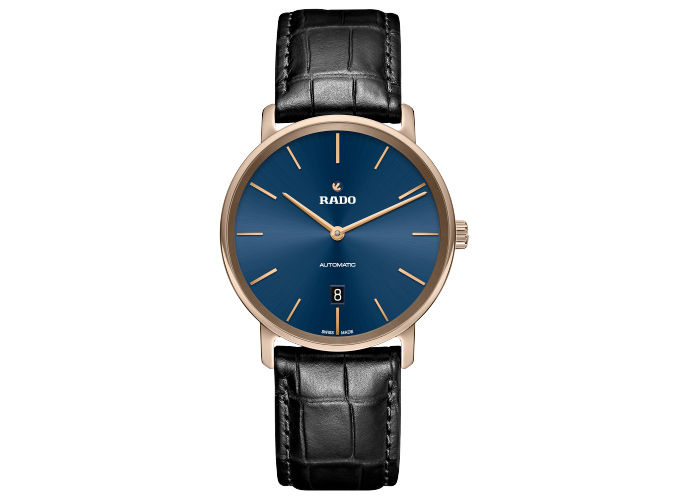 Rado
Simplicity is the key to brilliance. With the DiaMaster Ceramos collection, Rado watches are indeed bright, ingenious and impressive. Using innovative wonder materials like Ceramos, a mix of 90% high-tech ceramic and 10% metal alloy, it features a colorful sheen that is a part of the material and will never fade or lose its shine. By combining specific ratios of ceramic with platinum, gold or rose gold, Rado has created a lightweight, scratch-resistant watch that can be worn to any event whether casual or formal.
Rado Galaxy Macau, G/F, Shop G020, Cotai, Macau, +853 2882 3078, www.rado.com/int_cht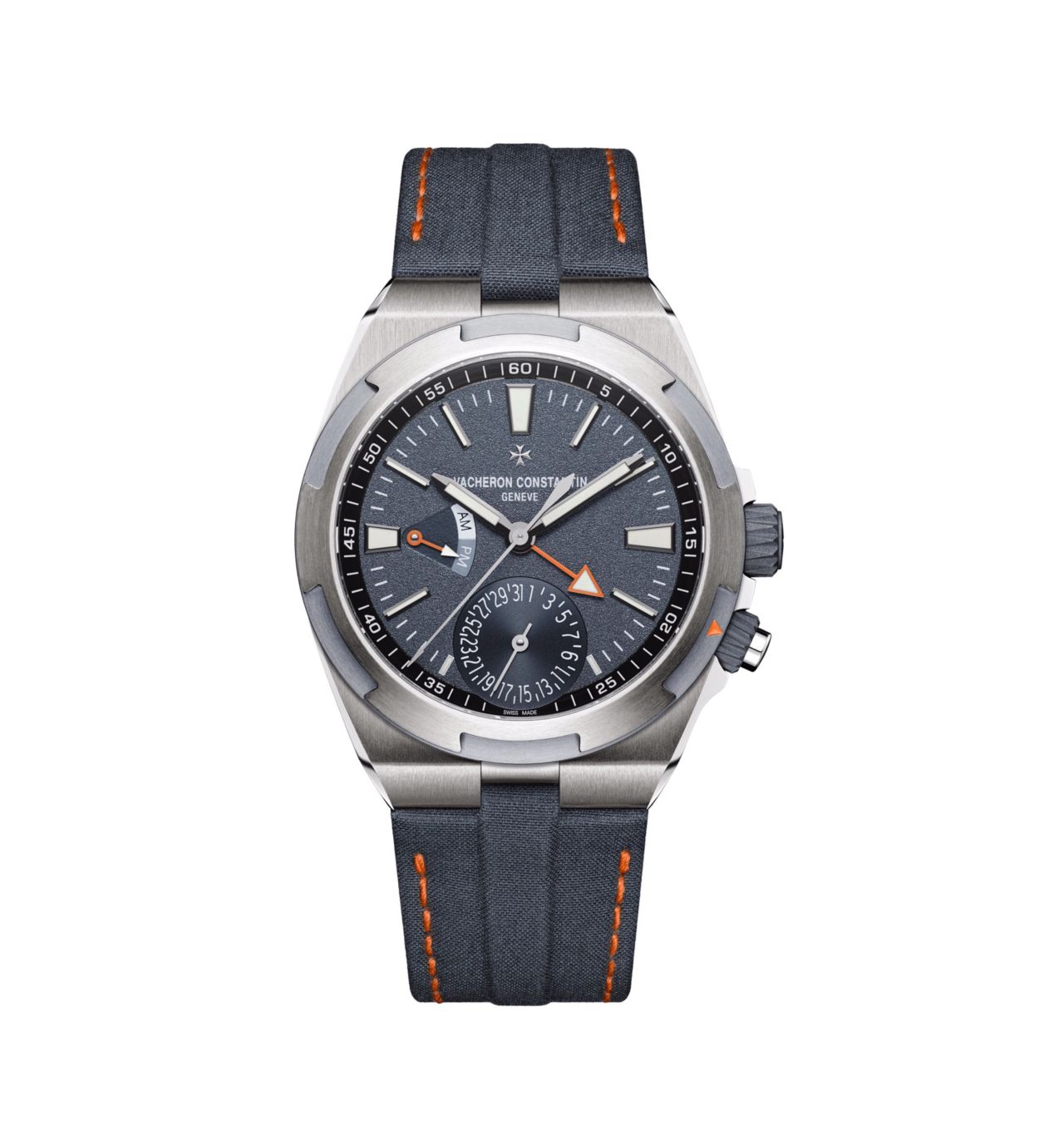 Vacheron Constantin
Driven by passion, the same openness to the world and taste for innovation, along with audacity and a desire to push existing limits, the American explorer-photographer Cory Richards and Vacheron Constantin decided to embark together on the path of achievement and a discovery of the planet's beauties. This creative collaboration has also given rise to an Overseas dual time prototype that the explorer wore on his wrist during his ascent of Mount Everest. In honour of his challenge and his constant quest to excel, Vacheron Constantin created a prototype especially with him in mind and features an oscillating weight engraved with a design based on one of his Everest photos. The 41mm case is forged from sturdy and light titanium, while a reinforcement made of tantalum–a particularly hard metal–has been integrated beneath the bezel and the crown protection is reinforced by two titanium guards. This model is fitted with an orange-stitched grey blue Ventile. The sporty nature of the watch is likewise expressed in the orange-accented grey blue frosted dial as well as in the NAC treatment applied to its movement, perfect to wear on a hike and other sporty activities.
Vacheron Constantin Shoppes at Four Seasons, Shop 1068, Level 1, Cotai, Macau,  +853 8791 8000, www.vacheron-constantin.com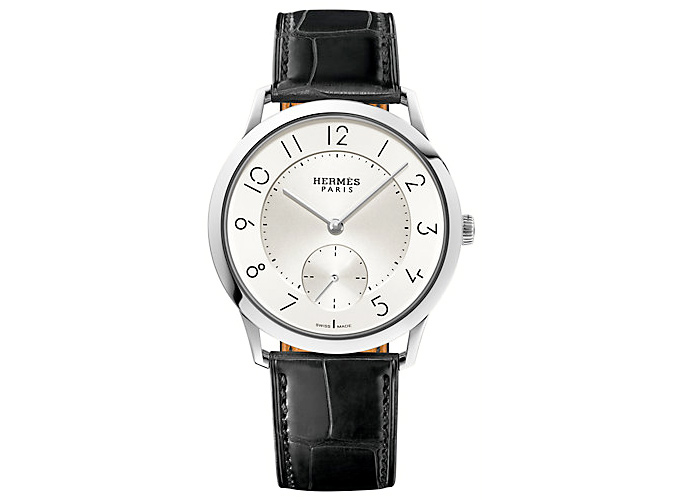 Hermes
Sleek, minimal and stylish. This classic Hermes dress wristwatch is given a 21st century makeover by renowned Parisian graphic designer Philippe Apeloig designing and taking over its new bespoke typography. With its modernist flourishes and open, uncluttered dial, it would be the perfect accessory if you're the sort of man who prefers to pair his two-piece with denim trousers. Its slender silhouette, broad dial opening and the aesthetic details of its lugs, everything about this design accentuates its quintessential nature which dates back to the brand's watchmaking tradition in the early 1920s.
Hermes Shoppes at Four Seasons, Shop 1116, Level 1, Cotai, Macau, +853 8791 8000, www.hermes.com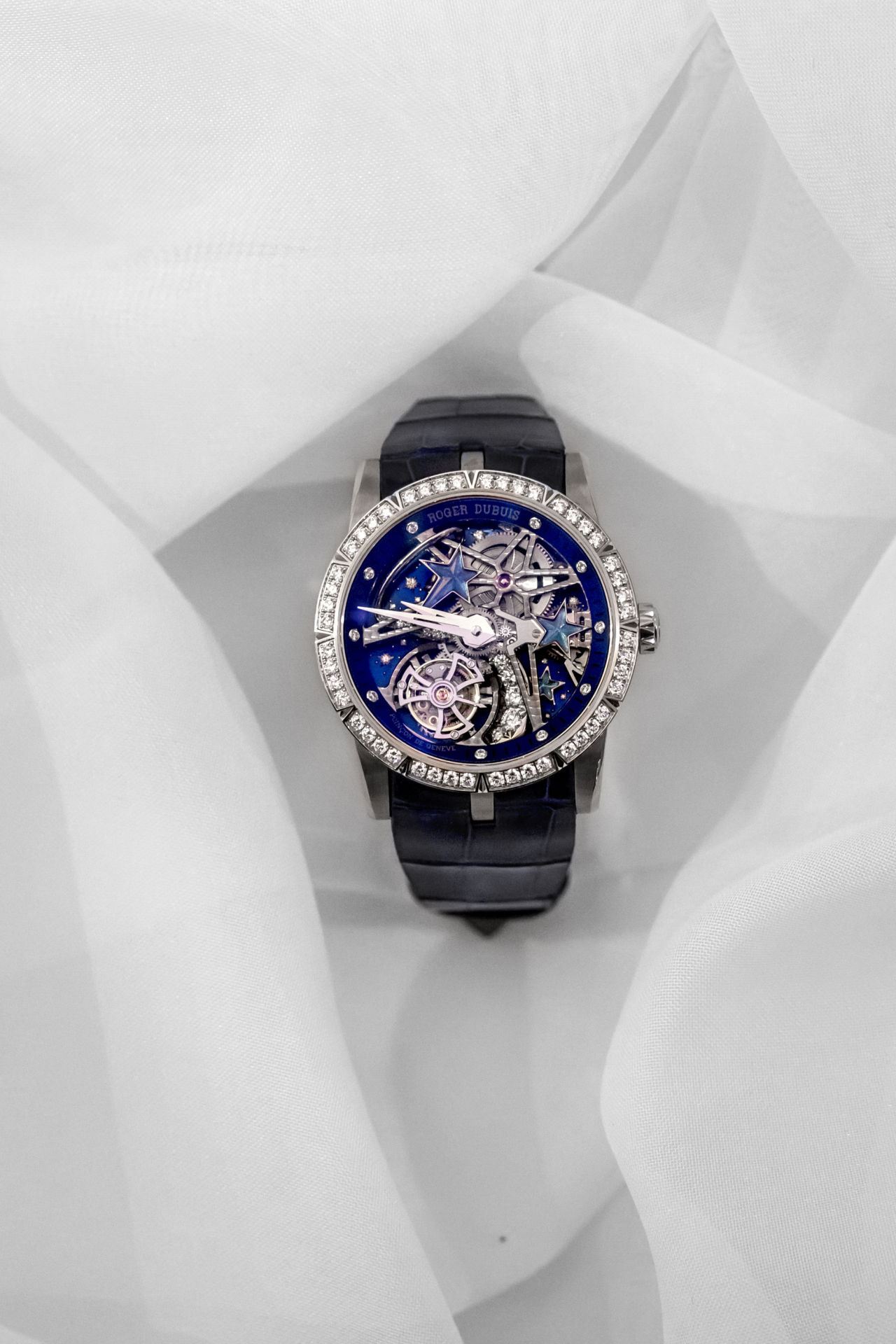 Roger Dubuis
Modern and full of intricacies, Roger Dubuis' latest collection of luxury watches are limited to just 88 pieces. The Excalibur Huracán Performante timepiece features a standout honeycomb motif, emphasised by the fierce beauty of its bold crimson exterior, which offers that same blend of unbeatable performance, incredible lightness, and world-renowned security that makes its namesake supercar such a world-beater of an automobile. Bearing the Performante Pirelli P ZeroTrofeo R tyre-pattern design strap, the Excalibur Huracán Performante represents the unleashed creativity of Roger Dubuis at its finest: unconventional and individual in concept, high-tech and avant-garde in execution–a statement of unparalleled quality, precision and sophistication. This wristwatch is more than a time-keeper; it is a symbol of tradition and history encased in a showpiece with extreme craftsmanship. In fact, many may not realise that they are wearing pieces of art on their wrist when wearing this particular timepiece.
Roger Dubuis Galaxy Macau, Shop G112, G/F, Cotai, Macau, +853 2882 5689, www.rogerdubuis.com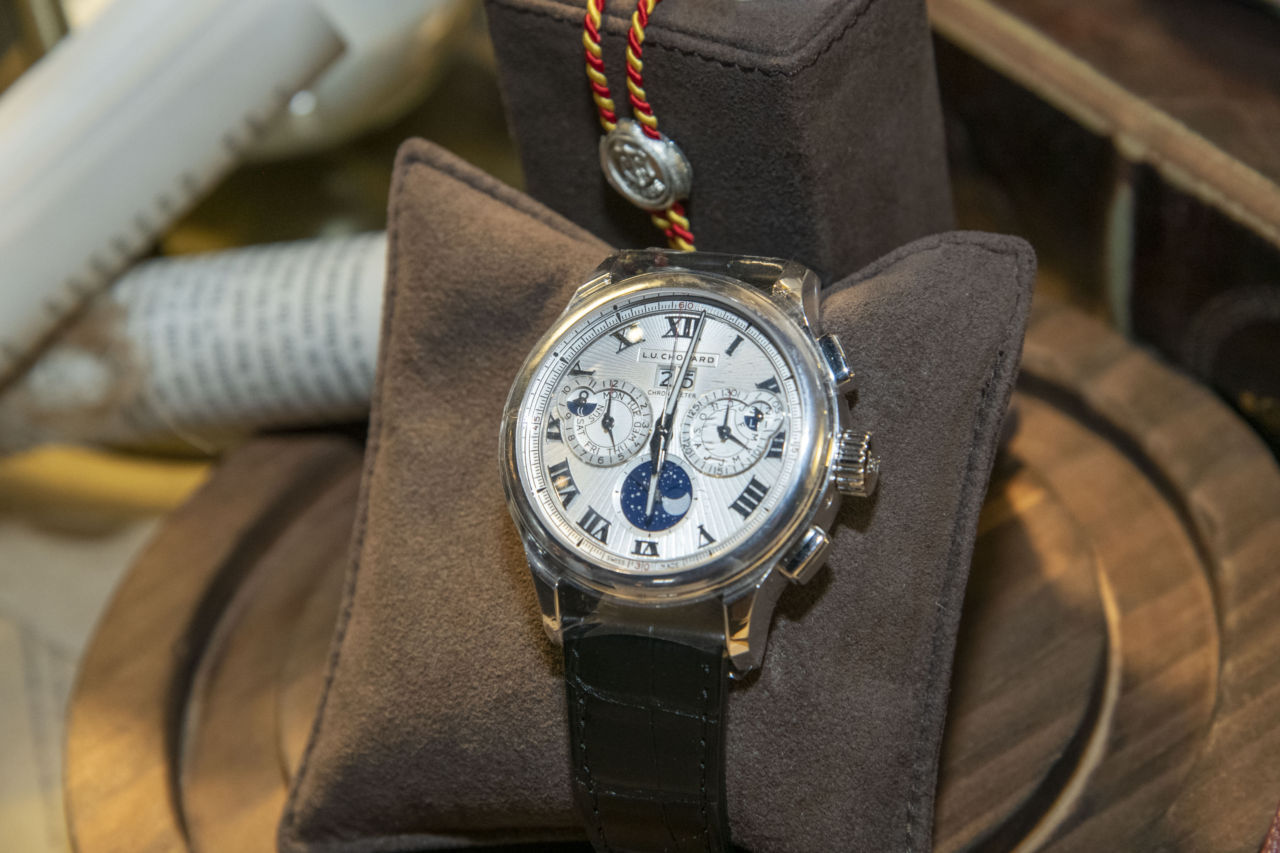 Chopard
Sleek and elegant, the timepieces of the Chopard L.U.C Basel World Novelties are exemplary examples of high technology with high aesthetics, combining both the incredible complications developed in-house by Chopard with the streamlined style and horological sensibilities of the maison. At the heart of the L.U.C Collection are the extraordinary complications, and these marvels are what make the timepieces of the L.U.C Collection each a wonder in its own right. Chopard is known for its complication functionality. Two of the popular complications are the chronograph, which allows the watch to function as a stopwatch and the moon phase complication, which displays the lunar phase.
Chopard Wynn Palace, Shop 47, Cotai, Macau, +853 2877 6238, www.chopard.com/intl/watches
Omega
Something a spy would wear as seen in the movies, this Omega Seamaster is an absolute classic where this style goes way back to World War II with its chunky bezel and wave-etched dial. This 42mm model is crafted from stainless steel and includes a blue ceramic bezel with a white enamel diving scale. The dial is also polished blue ceramic and features laser-engraved waves and a date window at 6 o'clock. This is the best watch companion to any black tie event, to add a touch of Daniel Craig confidence just like in the films.
Omega MGM Macau,  Shop 14, G/F, Nape, Macau, +853 2885 6110, www.omegawatches.com
Tags
Related Posts