The trick to overcoming a tough year like 2020, is looking forward to better days of the warmer season. Planning and deciding what to wear on certain occasions can help lift your mood during these trying days and mind you, we are just close to entering the first quarter of the year. So, what better way to switch moods and upgrade your style to a whole new level than shopping Kapok's S/S 2020 collection–online shopping for now at least. With the new weather comes a whole new season of fashion and a stack of new trends to try. Sourcing style inspirations from fashion brands like Aeron, Alexa Chung, Maison Kitsuné, Margaret Howell and Sea, Kapok offers the biggest and hottest trends for the summer season.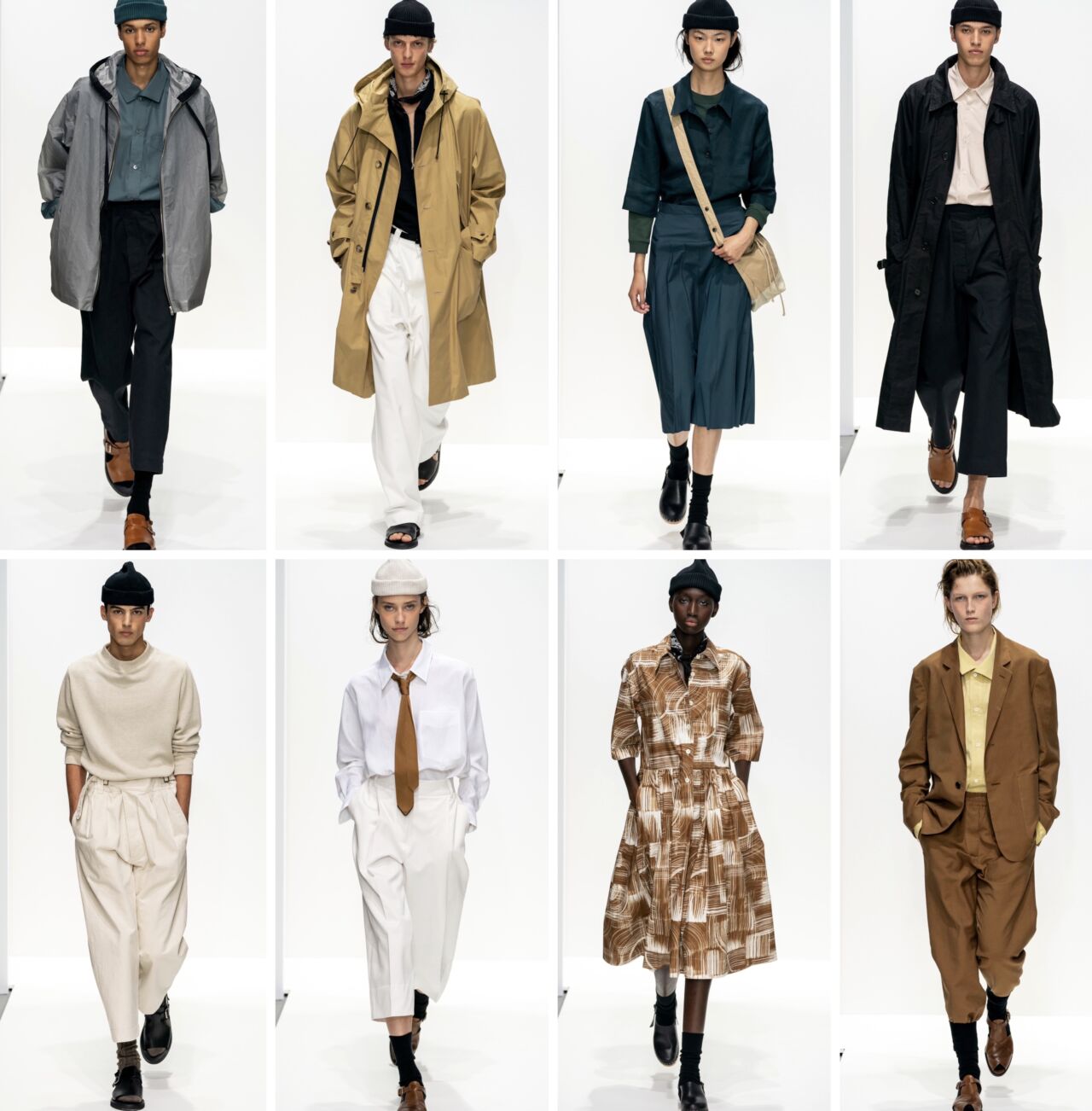 MARGARET HOWELL
Masculine tailoring with a splash of street grunge attitude defines the S/S 2020 collection of Margaret Howell available at Kapok. Thoughtfully designing timeless pieces in her London studio since 1972, the designer prioritizes feel and quality with her English heritage-inspired collections. It retains the designer's humanistic philosophy of simplicity and durability, offering a range of carefully curated, everyday separates, fine knits, and functional outerwear. The line features subdued tones with balanced proportions for a comfortable and casual fit. The collection offers relaxed and natural looks with the structure, feel and functionality of men's clothing because more often than not, the evolving trend in fashion is that women want what men are wearing.
Margaret Howell Kapok – K11 Musea, Shop 205, Level 2, Victoria Dockside, 18 Salisbury Road, Tsim Sha Tsui, Hong Kong, +852 3892 3890, www.margarethowell.co.uk, ka-pok.com/collections/margaret-howell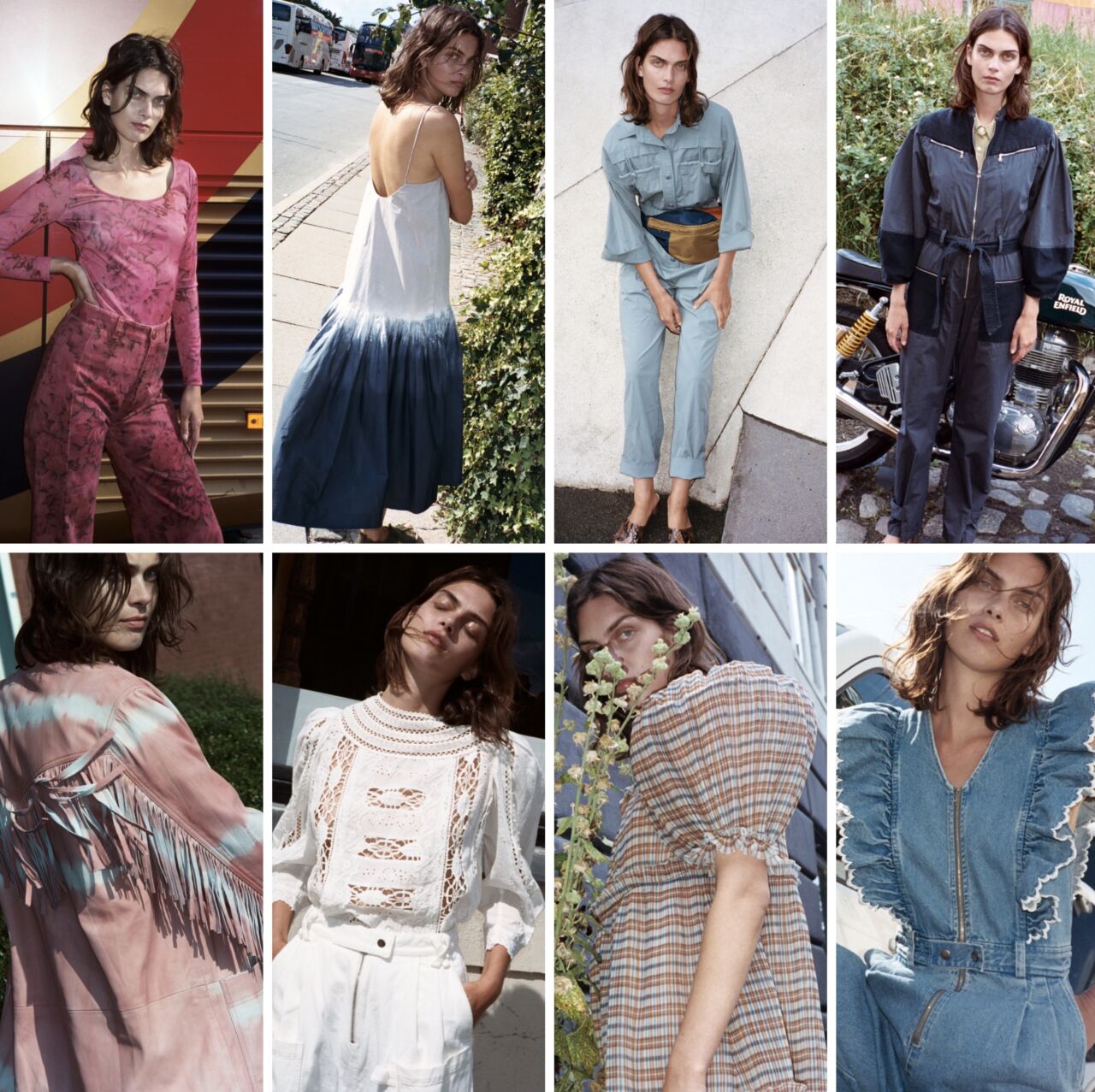 SEA NEW YORK
Tie-dye printed garb, denim over denim ensembles, fringe detailing, dainty laces, over-sized puffed sleeves and every trend imaginable can be seen in the latest collection of the fashion brand Sea. Head designers and co-founders of the brand Sean Monahan and Monica Paolini opted to shy away from courting celebrities as well as parading their collections at any fashion week. With Sea, it's all about the product and it shows. Sea is designed for the effortless, optimistic, romantic and boyish modern woman through its spirited and wearable collections. The brand's perspective combines elements of harmonizing prints, playful hues, delicate embroideries, eyelets, and lace to create a one-of-a-kind collection. The brand is particularly well known for its use of lace, embroidery, denim, knitwear and technical fabrics combined with avant-garde shapes. Instilled with contemporary polish and elegance, this season's mixable offering embodies laid-back pieces as shapes draw inspiration from vintage style icons while maintaining looser silhouettes perfect for layering.
Sea New York Kapok – K11 Musea, Shop 205, Level 2, Victoria Dockside, 18 Salisbury Road, Tsim Sha Tsui, Hong Kong, +852 3892 3890, sea-ny.com, ka-pok.com/collections/sea-new-york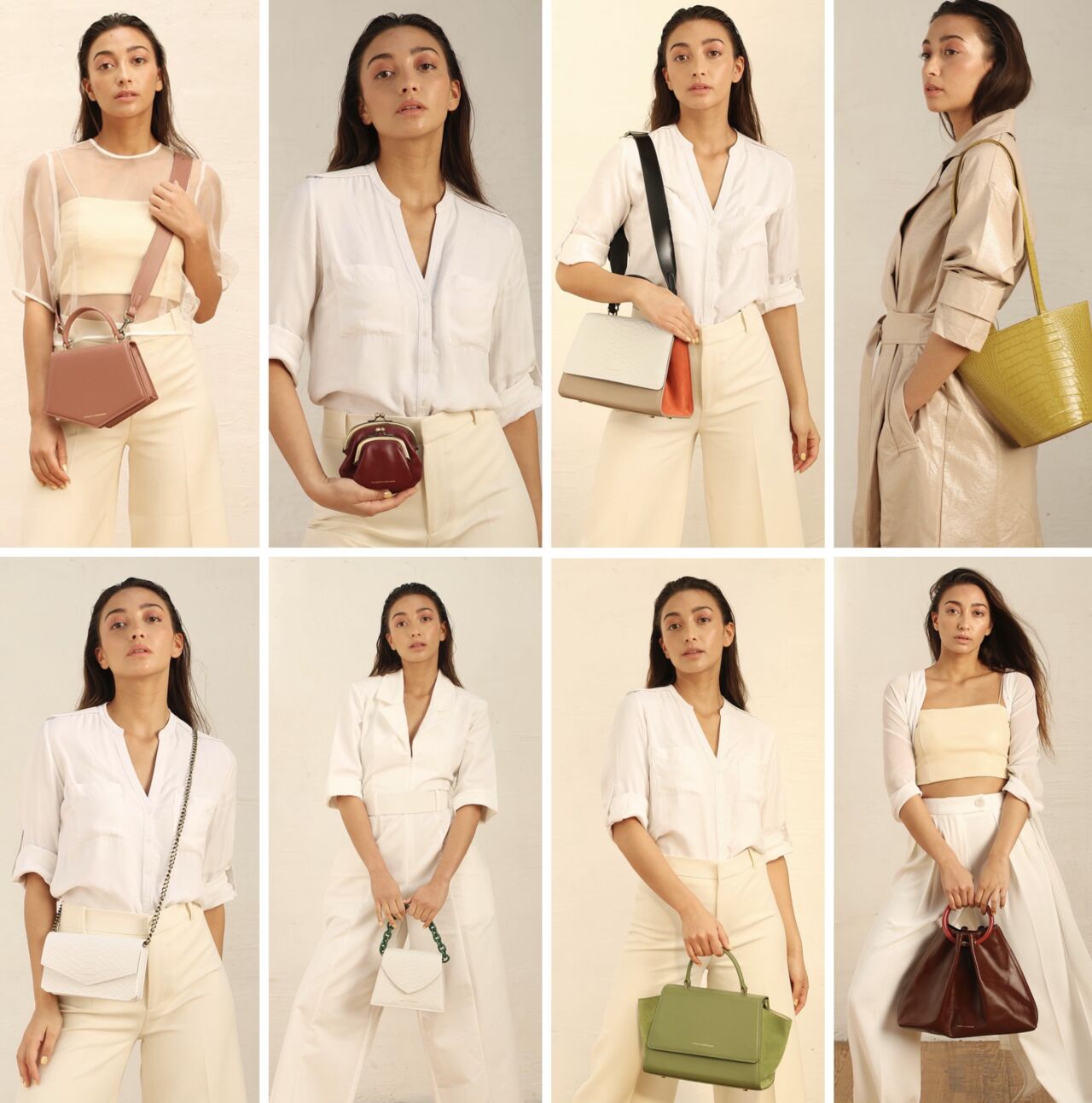 TAMMY & BENJAMIN
Tammy & Benjamin is the perfect embodiment of what a love-child of Hong Kong and France would look like. For the accessories department, particularly the everyday bag, Tammy & Benjamin has been creating contemporary and timeless luxury leather goods, signed by its distinctive balance between vintage soul and pure lines that cultivate its own vision of handbag design in its Paris atelier since 2013. Needless to say, each piece is designed and developed in Paris, France. With leather carefully selected in Italy, the manufacturing is entrusted to ateliers known for their exceptional craftsmanships in Florence (Italy), Alicante (Spain) and Istanbul (Turkey). For a refresh to your accessories wardrobe, take a gander at Tammy & Benjamin's S/S 2020 offerings on Kapok.
Tammy & Benjamin Kapok – K11 Musea, Shop 205, Level 2, Victoria Dockside, 18 Salisbury Road, Tsim Sha Tsui, Hong Kong, +852 3892 3890, www.tammyandbenjamin.com, ka-pok.com/collections/tammy-benjamin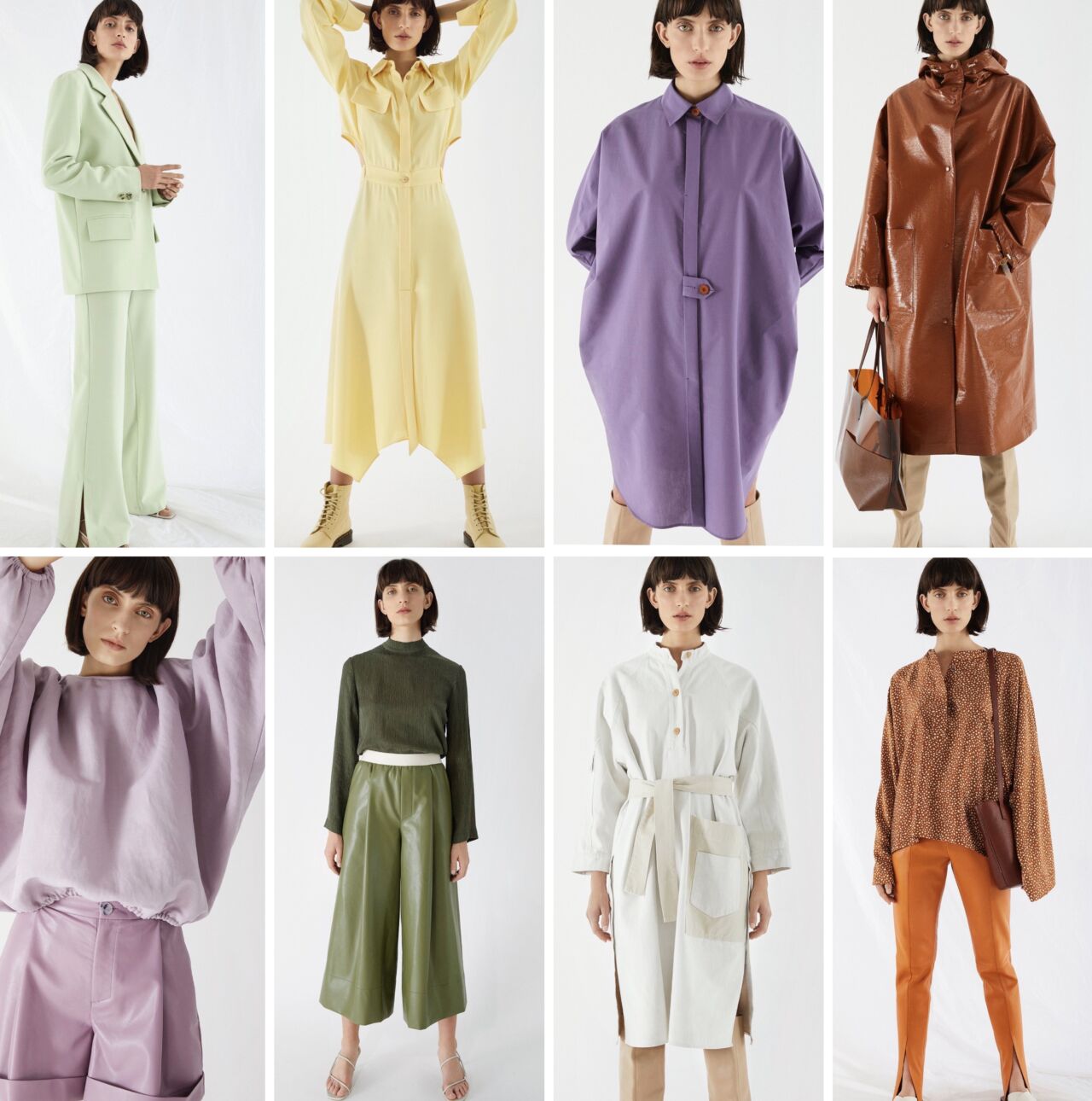 ÁERON
Founded in 2012, Áeron is a product of a young creative designer Eszter Áeron from Budapest, Hungary who comes from a family of tailors and the textile industry. Graduating from the school of fashion design at KREA Contemporary Art School in Budapest with a Business Administration degree, Áeron knows how to talk the talk and walk the walk as seen in her collections throughout the years. Her love for clean sharp lines with a focus on fabric quality and exquisite craftsmanship is still the core characteristic and inspiration of her work. Áeron's design is characterized by super high-quality innovative craftsmanship and effortless elegance. Every collection focuses on reinventing traditional tailoring technics while only using the finest materials such as a distinctive Japanese vegan suede that has become the brand's signature fabric. The difficult balance of creating one artful package, where work and play harmonize and forms the minimal yet feminine sensuality of a decade-defining Áeron look. It encompasses a rich variety of high-waist tailored pants, asymmetrical coats, oversized sweaters, and minimalistic dresses.
Áeron Kapok – K11 Musea, Shop 205, Level 2, Victoria Dockside, 18 Salisbury Road, Tsim Sha Tsui, Hong Kong, +852 3892 3890, aeron.hu/en, ka-pok.com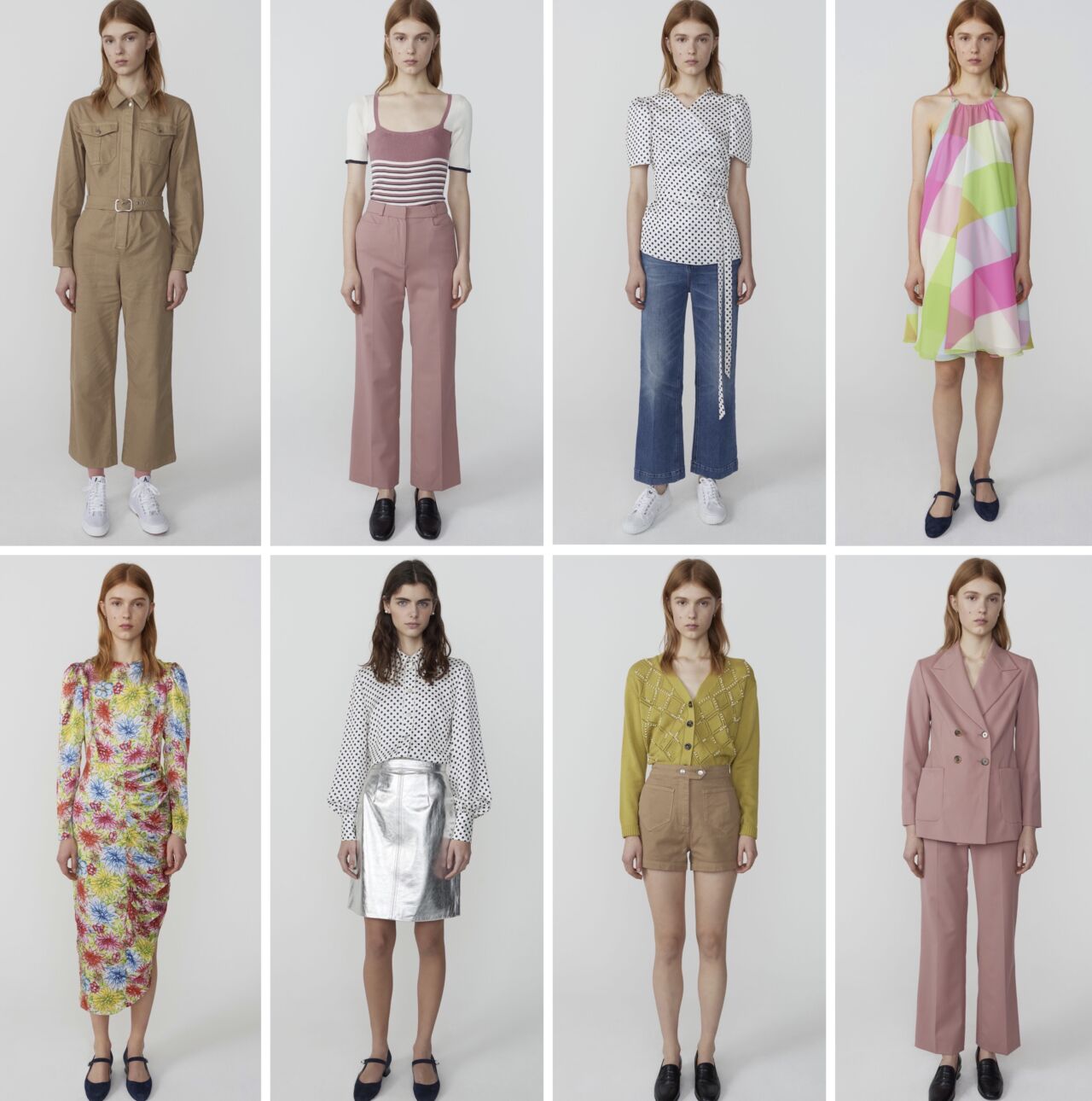 ALEXA CHUNG
Marking its second season at Kapok, Alexa Chung creates clothes that people want to wear. Combining Parisian chic with a New York edge, as well as the very British sense of humor, it is inspired by everything from Jane Birkin's insouciance to David Hockney's stripy sweater. Alexa Chung prides itself on its unique approach to making clothes, combining distinctive fabrics and prints with classic tailoring alongside more feminine designs. The result is a carefully considered, alluring combination of prim, racy and rock 'n' roll, where frivolous party pieces interact with grown-up tailoring and classic silhouettes.
Alexa Chung Kapok – K11 Musea, Shop 205, Level 2, Victoria Dockside, 18 Salisbury Road, Tsim Sha Tsui, Hong Kong, +852 3892 3890, www.alexachung.com, ka-pok.com/collections/alexa-chung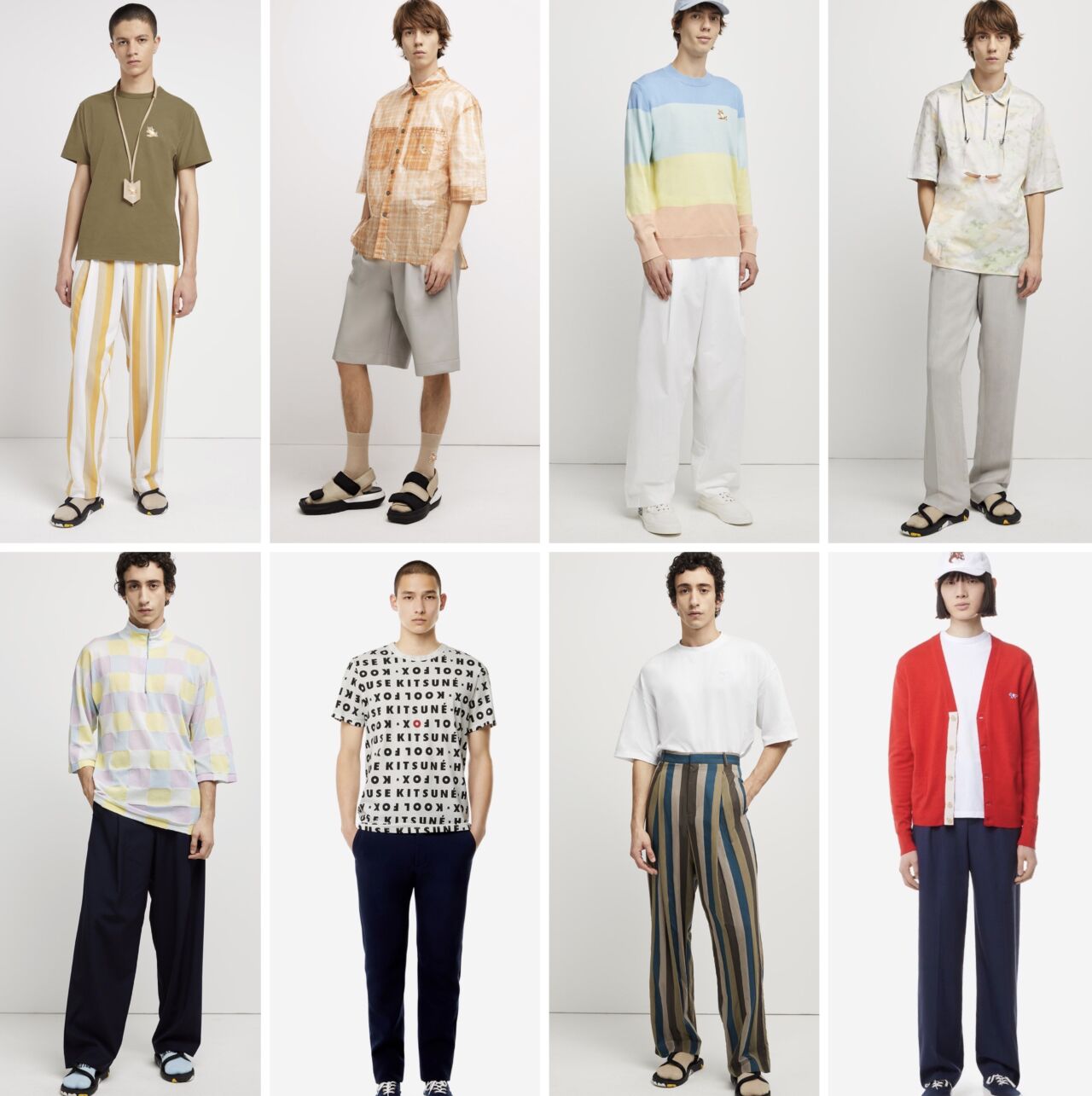 MAISON KITSUNÉ
This unisex brand offers the most chill and relaxed silhouettes. An over a decade-long resident at Kapok, the star brand at the store brings the most iconic designs of the season including the new yoga fox, double fox, and the best-selling Parisien collection. The whole collection is dedicated to the tropical weather that Macau and Hong Kong have, offering a wide array of t-shirts, cardigans, over-shirts, lose and wide-leg trousers, shorts and sandals to start-up the summer with a beach vibe.
Maison Kitsuné Kapok – K11 Musea, Shop 205, Level 2, Victoria Dockside, 18 Salisbury Road, Tsim Sha Tsui, Hong Kong, +852 3892 3890, maisonkitsune.com/hk_en, ka-pok.com/collections/maison-kitsune
---
Follow Kapok on their Instagram @kapok and Facebook page for their latest drops and updates
Also read: The Chronicles of Kapok – Business Insights With Arnault Castel
Tags
Related Posts