Fashion is a channel where an individual is able to express oneself through what you wear and just being who you are.
How would you describe your personal style?
My personal style is versatile and comfy. I'm always stepping out of my comfort zone and switching up my looks.
How do you get your daily dose of fashion information?
Social media. I personally get information from a lot of bloggers on YouTube, pictures on Instagram and Lookbook. I even read articles because once an outfit or item is shared with the public you get to be creative and of course you may also want to keep up with the trend.
Does fashion allow people to express their individuality or does it force people to conform?
People are given the freedom to make choices, especially when it comes to fashion. But having that freedom of individual choice does not mean you are not affected by conforming. Conformity suggests that whatever the norm or trend is, depends if you want to follow it.
Does the media (or the fashion industry) play some role in creating or continuing stereotypes?
Media plays an important role in creating stereotypes. The media influences fashion by developing public interest and trends all over the world of fashion.
How does Macau inspire the way you dress?
I love Macau. Sometimes the weather in Macau is unstable but inspires me to dress up the best I can be.
What do you think of Macau's fashion scene? How can it be improved?
Pay attention and give opportunities to local designers who have talent for fashion.
What's your go-to outfit when you don't know what to wear?
I just wear my joggers, ripped jeans and basic t-shirts.
What is your favorite place to shop in Macau?
The Venetian. Specifically H&M, Pull and Bear, Bershka.
Who takes photos of your outfits?
I've had a few people take photos of me. Maureen Shey, Aine Jiel, my brother Jan, my sister Regina and my friends. They really know how to take photos.
How much attention do you pay to fashion in terms of trends in the way you dress?
I just wear something that is comfortable. If you are comfortable, rock it and own it!
Which social media platform are you most active on? 
Instagram and Facebook because you get to look at photos and videos from friends and family.
Which celebrities have the best style to you?
There's something enticing about Vanessa Hudgens and Rihanna style, to the point where most people use words like "understated," "chic," and "effortless" to describe it.
If money wasn't an issue, what is your dream piece of fashion to own?
My dream piece of fashion to own would be Coco Chanel.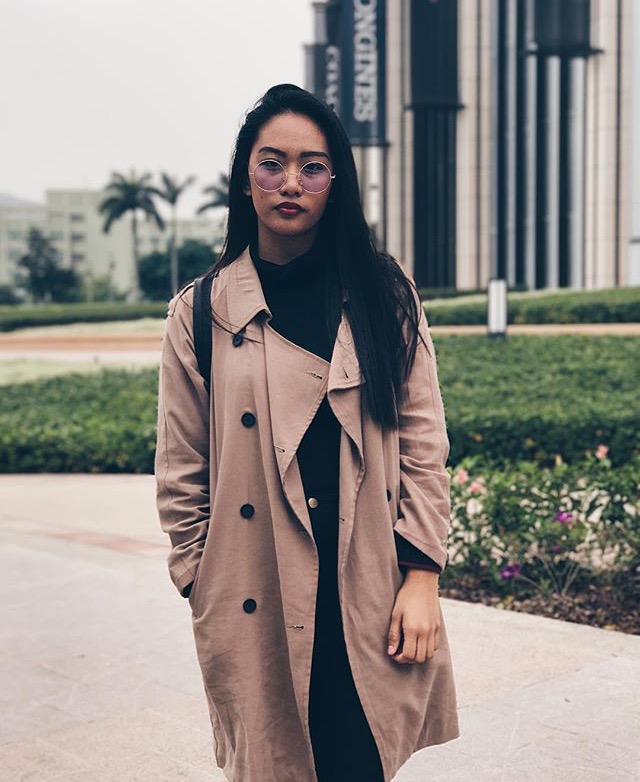 Tags