This year is an exciting time to travel to and in Asia. With legendary hotel brands such as Alila, Rosewood and Aman showcasing style and culture weaved throughout their concept property interiors, these new hotels should be in your top places to stay this year list. From a glamping experience with a designer flair to a luxurious room perched on a hilltop forest, it's a vacation to Instagram for.
IRAPH SUI, a Luxury Collection Hotel, Okinawa
(See featured image)
Irabu is a small island in the Miyako Island group and the location of the incredible Iraph Sui hotel property. Along with 57 guest rooms, all with stunning sea views, it also has a 72-foot outdoor swimming pool, a state-of-the-art fitness center, and a spa. Be mesmerized by the pristine white sand beaches and crystal-clear waters of the Miyako Islands. It's prominent as a scuba diving destination with magnificent underwater rock formations resulting from the volcanic activity, colossal Ryūkyū limestone arches, underwater caves and grottoes, as well as abundant coral and sea life. It's a must to experience this stay when in Okinawa.
Iraph Sui Irabu, Miyakojima, Okinawa Prefecture 906-0000, Japan, www.marriot.com

Shinta Mani Wild– The Bensley Collection, Cambodia
It's poised to open in the 4th quarter of 2018 and is one of the most talked about in the region. Shinta Mani Wild is an innovative concept introducing a luxury camp experience in Cambodia with exceptional design, hospitality, and experience. The world-renowned resort designer and owner of Shinta Mani Wild, Bill Bensley, identified an unprotected wildlife corridor connecting the Bokor National Park with Kirirom National Park, and set out to protect this 400-acre river valley from poaching, mining and logging. Together with prestigious institutions and the Cambodian Government, Bensley and his team are in the process of bringing this new conservation model to life.
Go on a holiday adventure unlike any other in Asia with their tents perched on the edge of the sanctuary's biggest waterfall. The "Landing Zone Bar" and "Waterfall Restaurant" are great to sample locally inspired food with ingredients sourced by the Shinta Mani Foundation, foraged from the surrounding forests and on occasions flown in from all corners of the globe. The "Boulders Spa" meanwhile is a full-service Khmer Spa featuring natural, chemical-free products by Khmer Tonics.
Shinta Mani Wild Cambodia, www.shintamani.com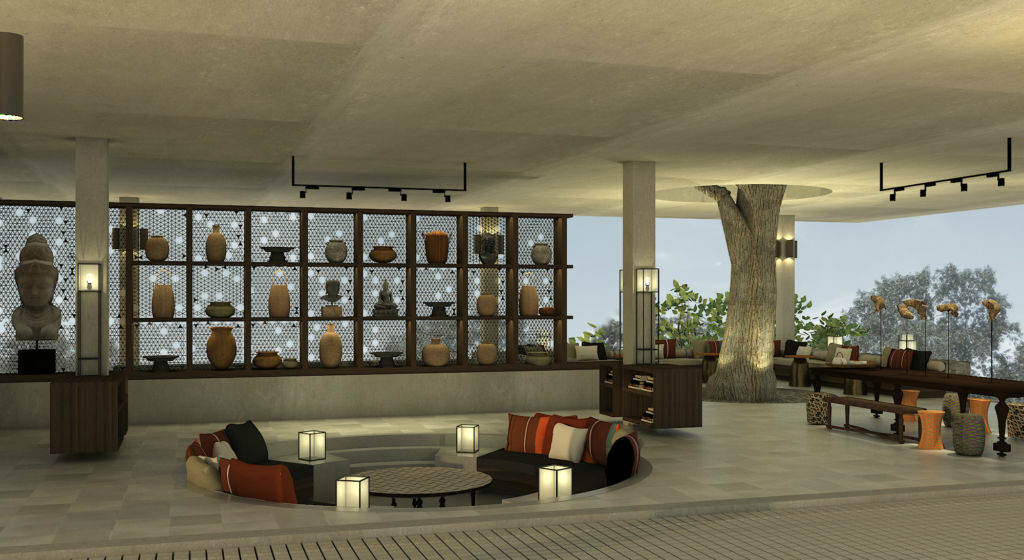 Alila Koggala, Sri Lanka
Set to open this year in Sri Lanka, Alila Koggala is located in the southern region on Koggala Lake in Habaraduwa, just five minutes from the famed Ahangama Beach and a 20-minute drive along the coast from the city of Galle and its world heritage-listed Galle Fort.
Escape the noise and find peace and quiet by the lake or the pristine beaches nearby. There's also a biodiverse rainforest within driving range, and the famed city of Galle and its dramatic fort making Alila Koggala an ideal start to explore and experience Sri Lanka's local life and culture. Boasting of stunning views and the finest lifestyle experiences infused with local influences it makes for the perfect holiday with the whole family. The resort's shuttle service connects you to the city of Galle and the beach. With 40 suites and villas to choose from, it's bound to be an unforgettable stay.
Alila Hotels Sri Lanka, www.alilahotels.com

Rosewood Luang Prabang
Rosewood Luang Prabang opened last March so it's safe to say you can bookmark this page now and start checking dates for your visit. Located in an idyllic hilltop forest in north central Laos, you'll be mesmerized by the rich cultural history, spiritual heritage and diverse tropical landscape of Luang Prabang, a UNESCO World Heritage Site.
The magical resort features a unique vantage point through the lens of the first tented villa concept and the second Southeast Asian resort for Rosewood Hotels & Resorts. It features 23 guestrooms, villas, suites and tented accommodations surrounding the site's natural waterfall, only a 10-minute drive from Luang Prabang, the 14th-century capital of ancient Laos. Explore French colonial architecture and Indo Chinese villas, monk communities and gilded temples, French and Laotian cuisines, and appreciate the slow pace of life.
Rosewood Luang Prabang Nauea Village, Luang Prabang, Laos PDR, +856 7121 1155, www.rosewoodhotels.com

Amanruya Resort, Turkey
Re-opened in April, this isolated resort is the perfect location for a honeymoon or a romantic holiday. Decked in traditional local architecture, Amanruya's village layout features individual contemporary stone Pavilions, each with a private garden and marble swimming pool, and stunning views of the forests and coastline.
The resort comprises of 36 contemporary stone pavilions positioned in the terraced gardens. All rooms are spacious and free-standing, featuring exposed beam ceilings, Turkish charcoal fireplaces, Hammam-style bathrooms and private infinity pools with outdoor showers. It has charming spaces including a three-story library with an intimate top floor lounge, a dining pavilion, a cigar lounge and an art gallery. Dive in the infinity pool gazing out at the Aegean Sea. Renowned Turkish chef, Ercan Soylu, heads the resort's restaurants for a culinary adventure.
Amanruya Resort Bülent Ecevit Cad., Demir Mevkii, Göltürkbükü, TR-48483 Bodrum Turkey, +90 252 311 1212, www.aman.com
Share
Tags
Related Posts