Zhangjiajie is located in northwestern Hunan province, China. Besides being easily reachable from Macau and Guangzhou, this is one of the most recommended spots if you are looking for rural and nature scenes. Popularized after Avatar movie – the Hallelujah Mountains in Avatar were inspired by Heavenly Pillar in the National Forest Park, Zhangjiajie became a must for foreigners travelling through China.
At first, it can be confusing to understand the different locations in Zhangjiajie. There is the city center (where most convenience stores, restaurants, tour agencies and hotels are located), a small village called Wulingyuan (quite far from the center, so make sure you secure transportation when visiting it), the biggest glass bridge in the world, a bit north from Wulingyuan, and the National Forest Park, located close to Zhanjiajie's center. This city has its own domestic airport, located 5 minutes away from the centre by taxi or bus. Accommodation is cheap and it is easy to find western goods in supermarkets; there are even two western-style bakeries, with pastries, fresh bread and coffee. Besides having cheap entertainment, accommodation and food, China has countless wonders lying from east to west. There are three main attractions in and around this city. Zhangjiajie does not offer an attractive nightlife, since almost every restaurant around 10pm or sooner. Some hostels and hotels offer a downstairs lounge selling beer, though. It's Geographer Hostel and MINI Inn's case.
National Forest Park
Tianmen Mountain is located inside the Park's limits. The view from its top (Wulingyuan, 1,400 meter-high) is breathtaking and includes three glass walkways. Pathways are well signed, clear and safe, so no need to take hiking gear. To get here, you ought to hop in the world's longest cable car, with a length of 7,455 meters from the city center all the way up to the mountain. Once you get there, there are several itineraries you can choose from, with almost all of them circling the hill. Although there are several cliff pathways, none is especially frightening for who normally is at ease with heights. Entrance fee can range from 139 to 248 yuan per person, depending on what it includes (cable car and bus ride, for example).
Glass Bridge
Inaugurated in 2016, it is located north of Wulingyuan and it's literally made of glass. The transparent passageway is six meters large and has a length of 430 meters, connecting two mountains. Although it can seem like a breathtaking route, there is nothing to fear, since it is safe and built with a lot of steel as well. The pavement is transparent, which allows one to take beautiful pictures at the landscape below. The glass bridge has an average daily traffic of 8000 people. Tickets cost 138 yuan per person, but they should be bought in advance (online or through a travel agency).
Zhangjiajie's Grand Canyon
This is Zhanjiajie's third main attraction, but it must not be mistaken with the 'real' Grand Canyon. One can expect a boat trip through a narrow river, some small waterfalls and caves. It is generally included in a tour package, so just go with it.
What to eat
There is not much to eat within Zhangjiajie's area. Its cuisine is essentially made of lamb stews and soups. If you do not appreciate spicy food, be aware of eating in restaurants. Locals do not speak English, so it may be difficult to be clear about what you want. There are two quite big supermarkets selling all kinds of western goods and two great pastry shops, so I would suggest those for meals. Instant noodles are always a sure thing as well. Guanli Road offers plenty of joints from where you can buy dumplings, sweet bread and spicy food from, to eat on the go. Tianmen Road (天门路) and Dayong Road (大同路) are the busiest streets when comes to food: you'll have plenty of options, ranging from hot pot houses to lobster specials and rice noodles joints.
Where to stay
I strongly recommend travelers to stay at an accommodation in the city center. There are some other joints still inside the protected area, but these are already too far from the attractions. Hostel Geographer () was a very good surprise. Clean, with nice and English-speaking (little, but existent) staff, strong wi-fi connection and a design sense. It would be my choice for a second time in Zhangjiajie. They have dormitories, single and double rooms available. In Geographer's street, there are two other accommodations with great service as well. Zhangjiajie MINI Inn also has good reviews, clean sheets and a good environment, being located aside from Geographer. There are also other options for families or quiet couples: Zhangjiajie Summer Apartment, Zhangjiajie Tianzi Shangyuan Inn Zhangjiajie Downtown Branch or 7Days Inn Zhangjiajie Huilong Road Pedestrian Street (a well-known branch all over China which maintains an average standard, similar to Ibis branches). There is also Best Western Grand Hotel Zhangjiajie located 15 minutes (by car) away from all the city hustle.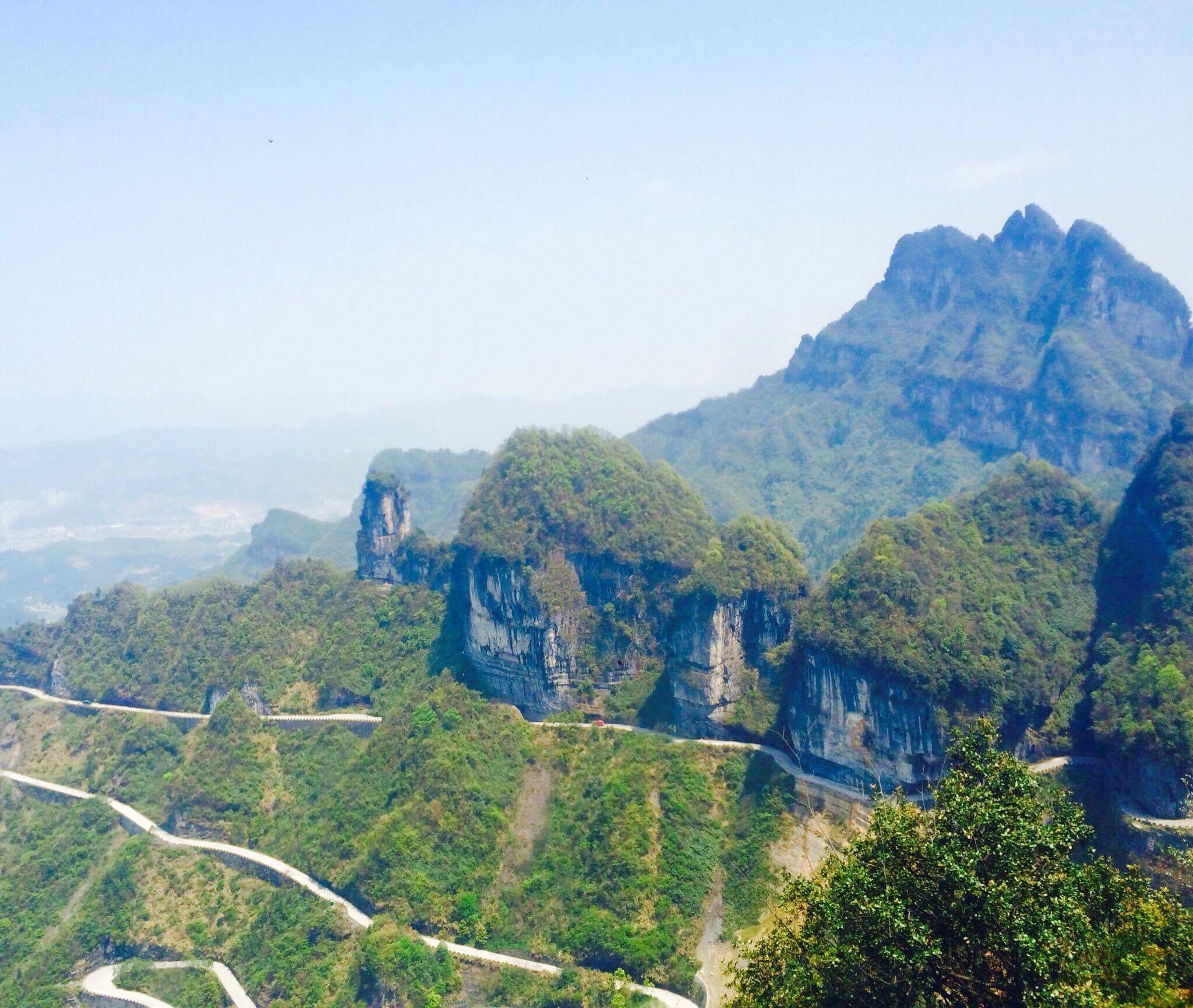 How to get there
From Macau: There's a direct daily flight (at 10 pm) from Macau International Airport to Zhangjiajie. However, flights departing from Mainland China are generally cheaper, so make sure to search from Guangzhou or Zhuhai airports. Zhangjiajie is between Shanghai and Beijing.
Be Aware
At peak times, every attraction has a queue of no less than two hours, so be prepared to wait for some time at the cable car – going up the mountain – and bus lines (going down the mountain).

There are no western restaurants, so if you are a picky eater, bring some cookies, canned food or such.

I have been to China several times now and there is a thing with expiration dates: supermarkets and convenience stores do not worry much about it, so be sure to check the products' dates before consuming them. Some may be months and even years past their due date.

No one speaks English in Zhangjiajie and there is no free internet access in China, so be sure to write down or take a screenshot of everything you need, such as hotel and tour reservations, basic sentences, photos of any goods you are thinking of buying.
It is quite difficult for a foreigner who does not speak Chinese to book tickets for the attractions in advance. Besides needing to have either PayPal or UnionPay, tour agencies often ask for a Chinese credit or debit card. The easiest way to visit both Grand Canyon and the glass bridge is to buy a tour ticket in any of Zhangjiajie's agencies. It will cost you from 150 to 300 yuan and it is better to buy it some days before your trip. Agencies are located all over town, but you might try the ones at hotels' ground floor. They are well marked with airplane and bus signs or maps.
For those able to purchase the tickets online (PayPal or Chinese card), try DragonHoliday company through the email ([email protected]) or Wechat (@zjjonine).
Share
Tags
Related Posts