Huangshan Mountain in the Anhui province west of Shanghai, also known as China's yellow mountains, is an expanse of karst limestone cliffs floating amongst the clouds like heavenly islands in the sky. But due to turbulent travel options and unclear online information, visiting them can seem as mythical as the phenomenal Avatar movie which filmed scenes there. More than worth this extensive trip, however, needs planning. Here's a guide to one of the mainland China's most magical natural wonders.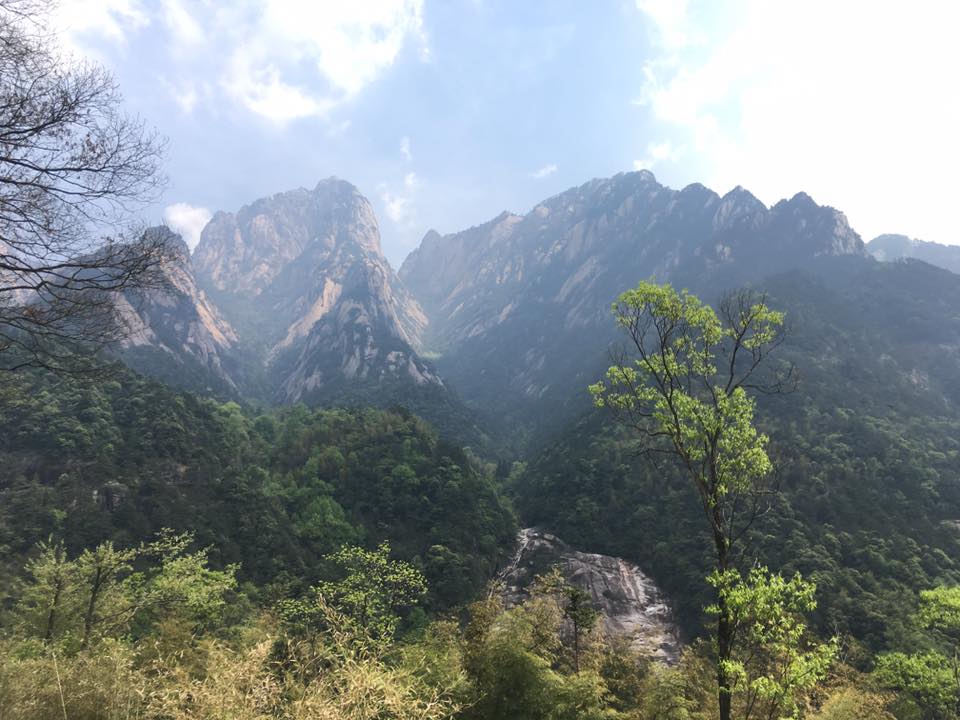 How to get there
Traveling to Huangshan mountain can be treacherous. An easy, direct route is out of the question. To travel comfortably and get the most out of your trip, however, we suggest flying directly to Shanghai first and even spending a few nights there. There are then regular trains to Huangshan, the quickest train taking around about 4.5 hours and usually costing under MOP $400. Although you can buy tickets online at sites like c-trip, or you can also use online timetable's to check the times and buy your tickets at the station. Make sure you book them for Huangshan North, or Huanshanbei in Mandarin, to be as close to the scenic area as possible.
Fly Macau – Shanghai return with Air Macau for approx. MOP $400.
Where to stay
There are lots of discussions about the best stay in Huangshan. Huangshan city is an hour away from the mountain, and often recommended is Tunxi town, however, this is only convenient if you're flying there as it is close to the airport but far from the mountain. At the south base of Huangshan Mountain is a tiny village called Tangkou, with a range of hotels and only a five-minute drive to the chairlifts. However, if you don't want to rely on buses, we recommend staying within the national park itself.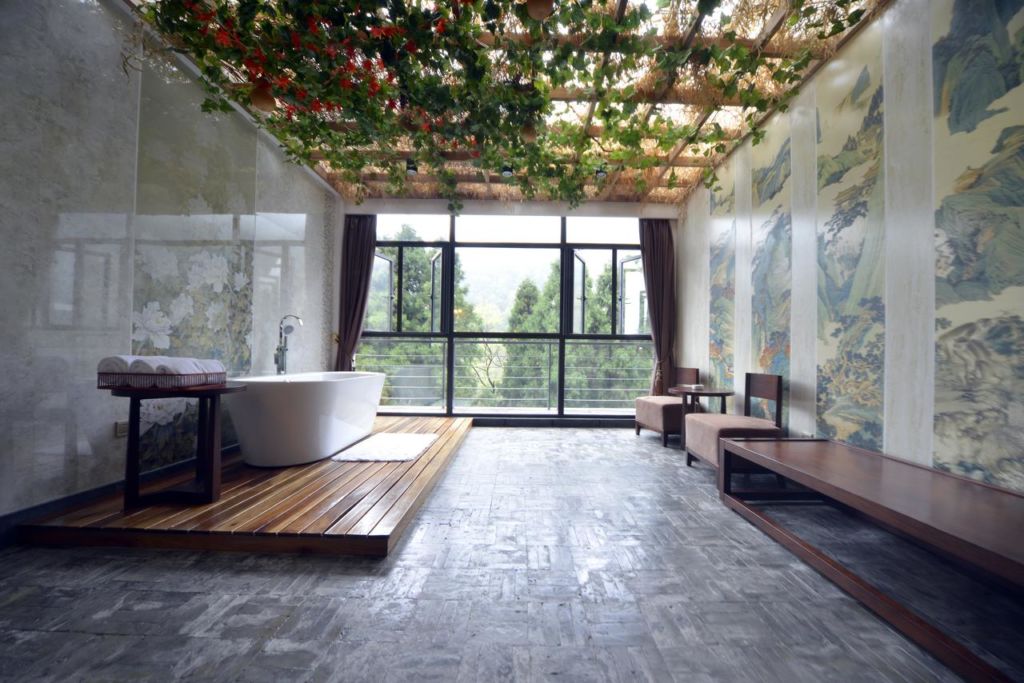 Huangshan Hot Springs Spa Resort
For what is probably the most luxurious option in the considerably "shabby chic" area, Huangshan Hot Springs Spa Resort is conveniently located on the mountain, surrounded by hiking trails and natural wonders. Close to the chairlifts, but also just a three-hour hike from the hot springs to the bright summit peak if you feel adventurous. Despite the hotel's deceiving name, the hot springs and spa are actually in another location, but the hotel offers a regular shuttle bus between the two and by staying in the hotel your entrance is complimentary. Open as late as 11:30pm, after a long day of hiking you can soak your muscles in natural pools of steamy water before being driven back to your hotel. Some say its the perfect set up.
Huangshan Scenic Spa Area, Huangshan Scenic Area, China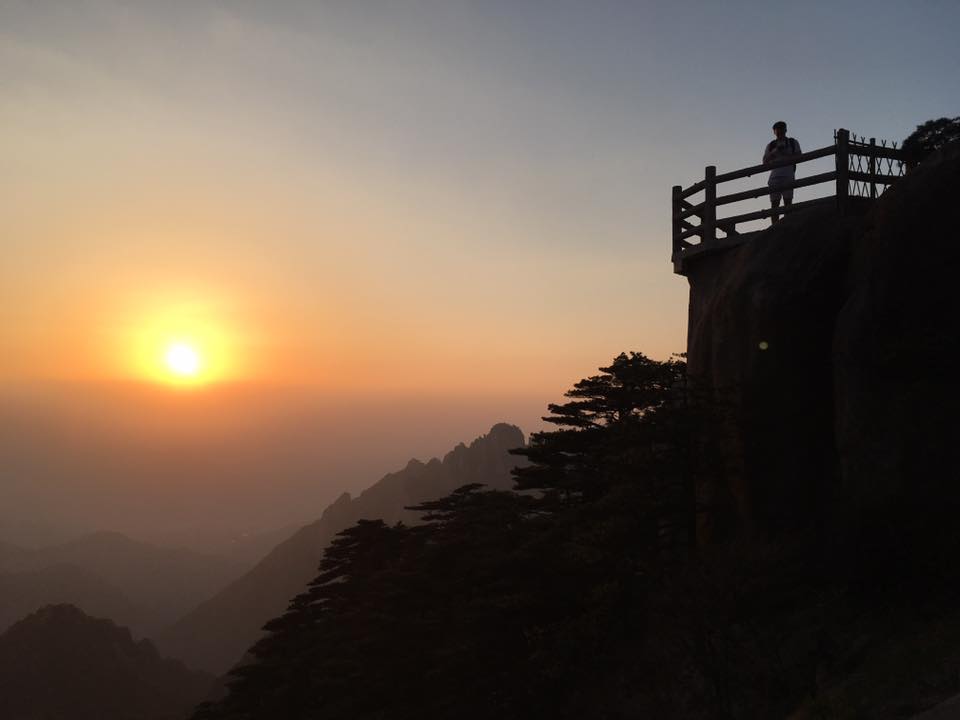 Hiking
Although the temptations of the hot springs and Chinese therapeutic massages may draw you in, the real highlight of any trip to Huangshan is, of course, the hiking. By staying within the national park, you are not restricted by time and so can explore the summit on your own terms. During busy periods, masses of tourists crowd around the bright top peak taking selfies (a custom at any Chinese attraction) but with all the paths and steps it is not hard to get off the beaten path and enjoy the tranquillity that comes with being 600 meters above sea level.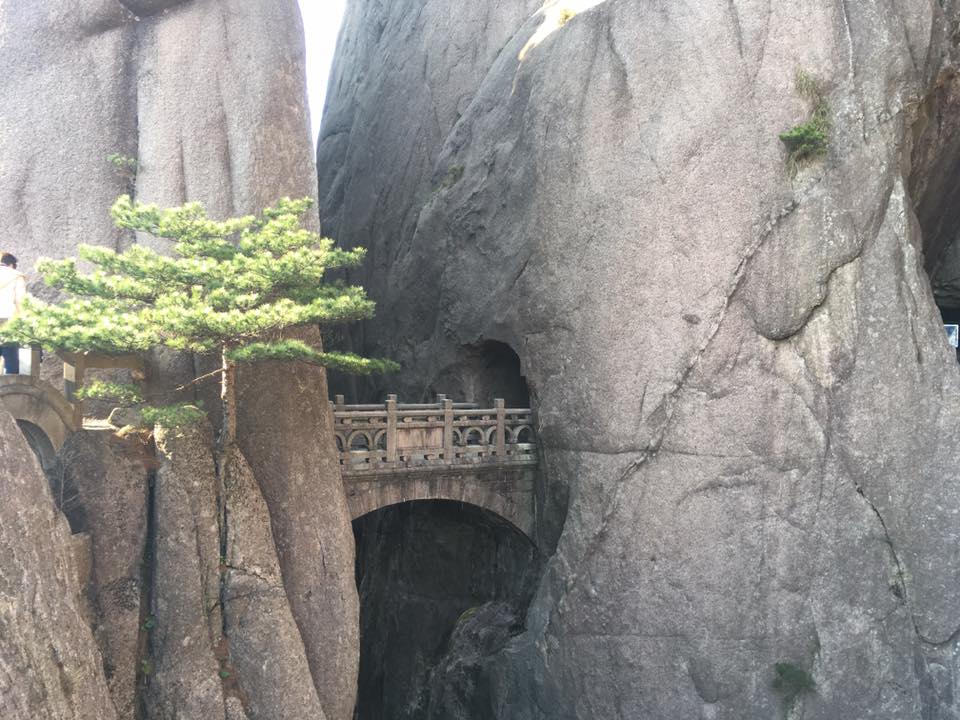 With many mystical names– Fairy bridge, Bridge of fortune, Bridge of immortals, etc. – you cannot visit Huangshan without finding this display of stone architecture. The 90-minute walk west of Bright Top Peak is inundated with breathtaking views which lead to the mythical bridge cast between two cliffs, step on it if you dare, look down if you're braver. At your own risk, we say.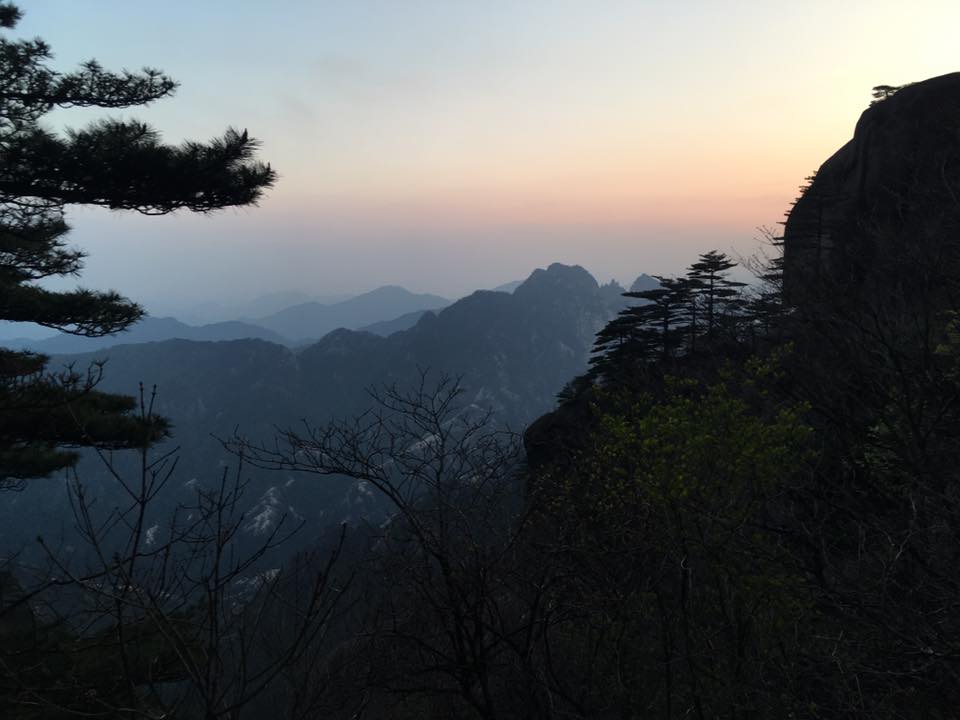 If you're energetic enough to disregard the need of a cable car, find a cozy spot west to witness one of the most spectacular golden sunsets, after the last of the mass tourist groups have descended. The sun slowly disappears behind the horizon of peaks as the sky dances between mesmerizing shades of gold, pink and purple. Conveniently, the steps down to the hot springs are also on the west side of the peak, however, if you're staying past dark take a torch to ensure a safe journey down.

Practical Tips
Avoid peak season and Chinese national holidays, as immense numbers of visitors result in human traffic jams on the mountain, not to mention the actual roads.
Some of the peaks can be very steep, so wear appropriate clothing and footwear and carry plenty of water. In summer months be sure to wear and take sunscreen.
There are places to buy snacks and refreshments on the mountain, but the only substantial meals are local cuisine. Anyone with dietary requirements is advised to take up plenty of snacks.
Pictures do not do Huangshan mountain enough justice, and we say you see it for yourself!
Tags
Related Posts