Grand Hyatt Macau is not your ordinary business or city hotel. With numerous accolades in its cap in the last decade, this property nestled in the stunning Cotai district shines brightly amongst the rest of the stellar properties here.
This impressive hotel is home to award-winning restaurants with dazzling Cotai skyline views, a world-class spa and a stunning pool that gathers a lot of likes on Instagram. While there are indeed many legendary landmarks in the city to compete with, Grand Hyatt Macau certainly stands out when it comes to business meets pleasure and more. Located in the heart of the Cotai strip where proximity and consistency are significant for a guest or visitor, it has continuously transformed and elevated its service and facilities to the highest level of quality. In fact, the hotel is located within a five minutes drive from Taipa Ferry Terminal and Macau International Airport. As the incredible hotel property marks its ten-year anniversary this year, we give you more reasons to return, explore and experience the gem that is the Grand Hyatt Macau.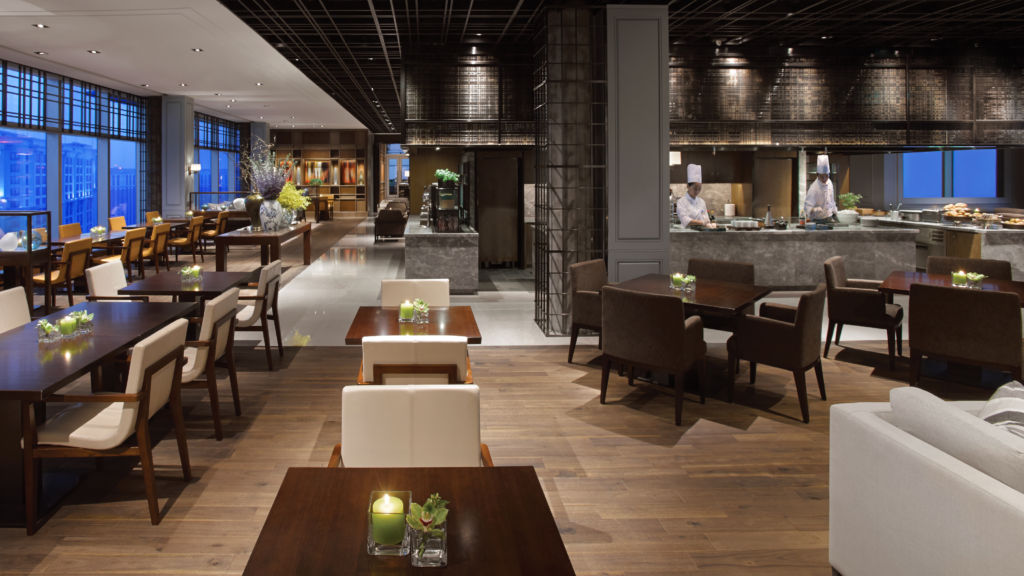 TEN YEARS OF EXCEPTIONAL SERVICE
Breaking the barriers when it comes to work and play, Grand Hyatt Macau boasts 791 guestrooms and suites with majestic views of the city. The sophisticated interiors focus on space and comfort ensuring a comfortable ambiance all throughout your stay. Found in each of the rooms are contemporary pieces of furniture that are merged effectively with the latest in business technology. You'll love the spacious bathrooms with separate bath and rain shower complete with bath amenities and hairdryer ensuring you're prim and proper for any kind of meeting or day out in the city.
The property guarantees high-speed internet access, dual-line telephones with IDD and voicemail systems, plug-and-play integrated audiovisual panel for portable media players, camera and laptop connected to the LCD flat-screen television are also available upon request. Who doesn't love 24-hour room service, laundry, and valet, and even babysitting, hair salon, florist plus shopping all within the vicinity of your location?
This month, Grand Hyatt Macau is celebrating its 10th anniversary with a room package that offers an incredible opportunity to experience Grand Club access for only MOP $10. What's so special about the Grand Club? Situated on Level 37, it is available exclusively to guests staying in Premier suites, Club rooms, and suites in the Grand Club Tower. Grand Club offers complimentary breakfast, all-day light refreshments, afternoon refreshments, and evening cocktails. It has four beautifully-decorated private dining rooms, two of which are equipped with advanced built-in video conferencing facilities. Unwind in the lounge with a private outdoor terrace before or after your meeting or day out in the city. Grand Hyatt understands that spending the holidays or having a staycation with children in tow can be a little difficult to plan for which is why this special space also caters to families. Enjoy stunning views of the city with your loved ones.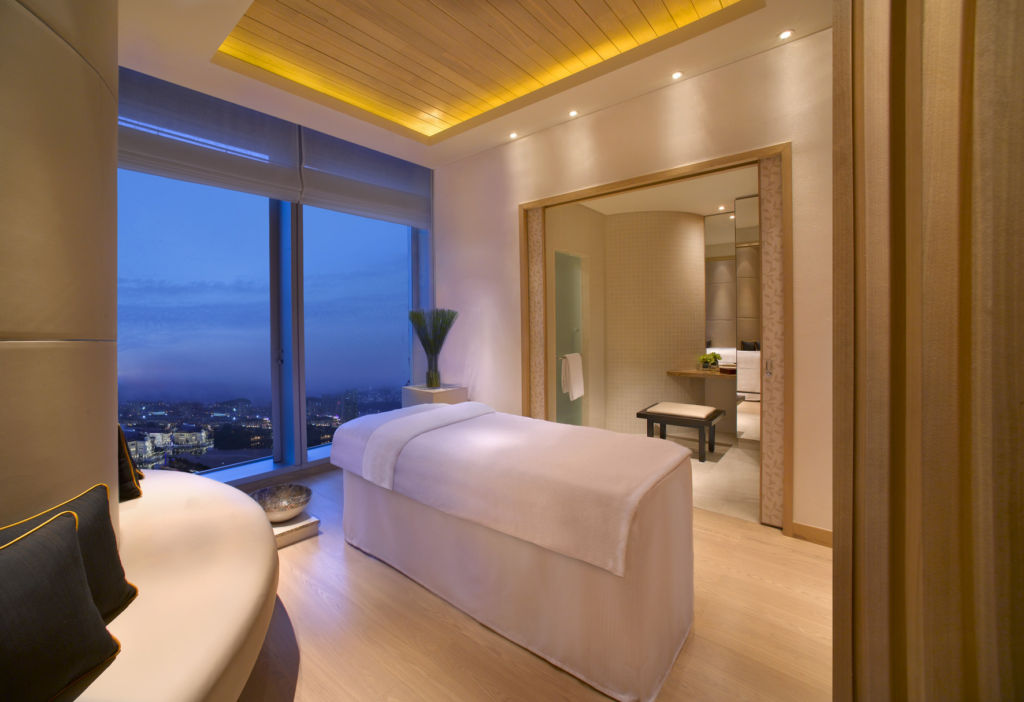 Isala Spa
Get 20% on spa services at Isala Spa to celebrate Grand Hyatt Macau's 10th anniversary. The serene vibe paired with stunning views will wash away your stress and worries. The treatments are inspired by cultural traditions that give Macau its vital life force. Isala Spa blends the science of aesthetics with peace and clarity to enrich your personal well-being while maintaining A-list service.
Outdoor Pool
Take a dip and remember to snap the 40-meter, aqua green-tiled, temperature-controlled outdoor swimming pool for your Instagram. What's best is that the temperature of the pool is just right and swimming a few laps in between meetings or after a long day of exploring is bound to be super relaxing. Take a moment to lounge on the chairs while enjoying refreshments available on the pool menu. You can also linger a bit longer at the outdoor jacuzzi area to unwind after a long day. This area is a fantastic place to bond with your family or catch up on some much-needed cardio.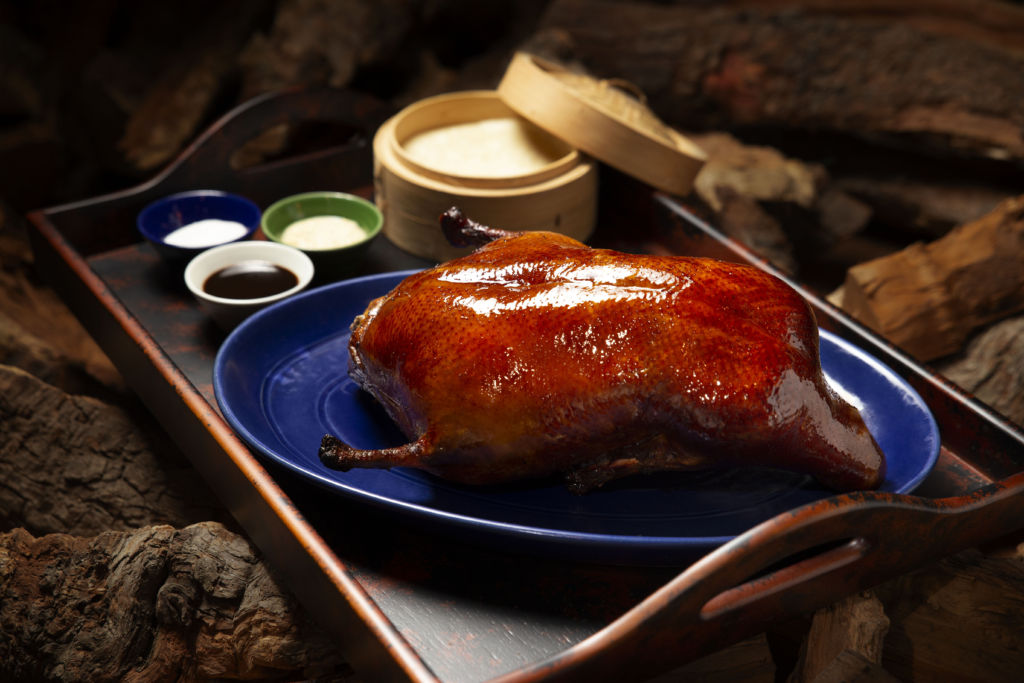 TEN YEARS OF CULINARY EXCELLENCE
Home to award-winning restaurants and a casual lounge, Grand Hyatt Macau caters to discerning diners of all walks of life. Indulge all your senses with an extraordinary experience at these dining spots that have delighted the tastebuds of countless guests for a decade.
Beijing Kitchen
What better time than now to dine on Northern Chinese delicacies? Enjoy a 20% discount at Beijing Kitchen and order up a storm! Prepare your bellies as master chefs create custom-designed Chinese delicacies, from traditional Beijing Style Duck prepared in wood-fired ovens, that's immensely popular to hand-pulled noodles, and dim sum.
Lobby Lounge 
Lobby Lounge is the perfect place to catch-up with friends. The lounge has a pâtisserie showcasing an amazing variety of desserts, such as the famous and authentic Portuguese egg tart along with a selection of cakes and homemade chocolates. A menu of gourmet local favorites, healthy snacks, and light bites is also available throughout the day and evening. Don't miss live performances during the evenings as well, perfect for unwinding with a glass of wine.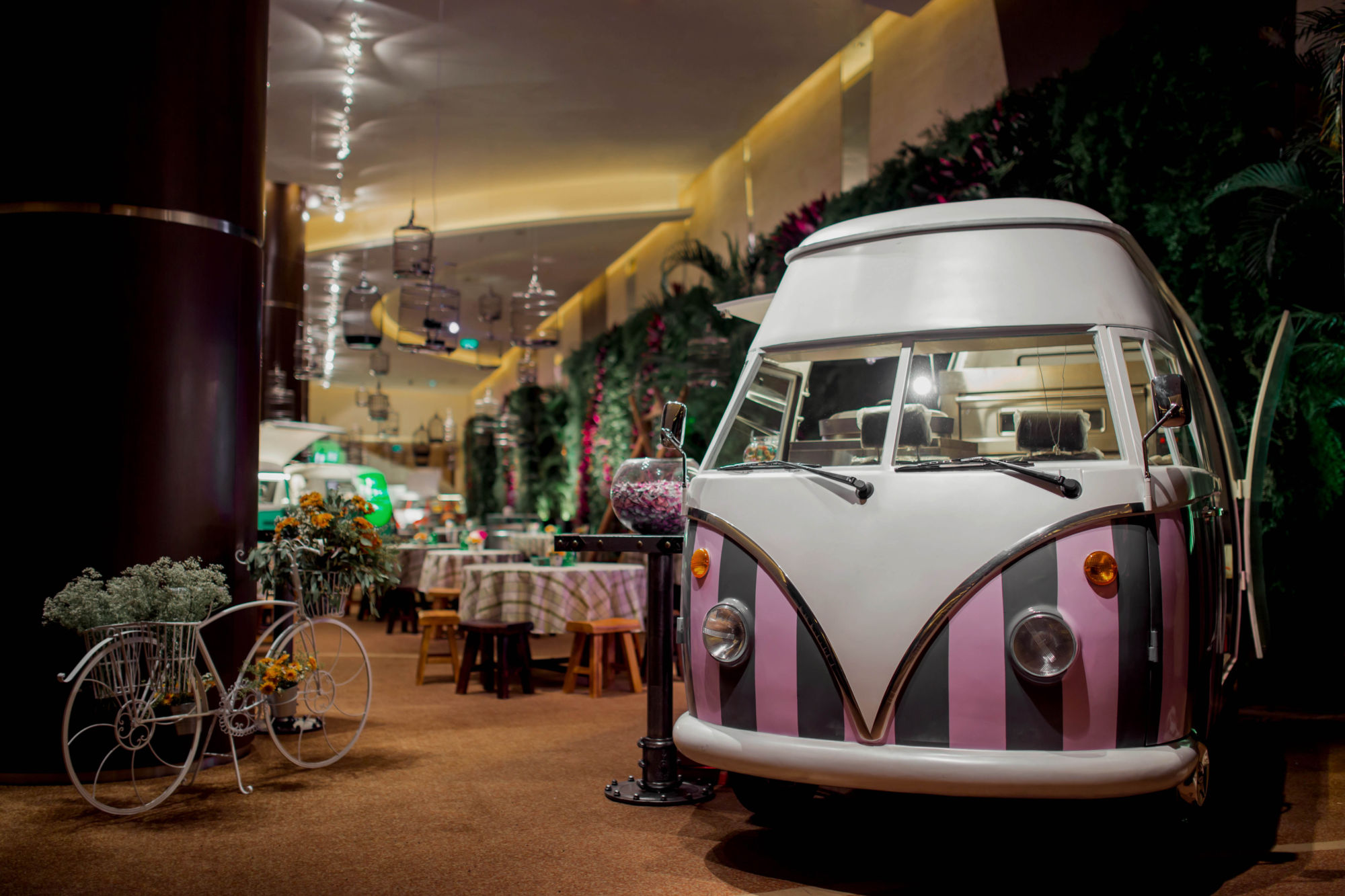 TEN YEARS OF TRANSFORMATION
Grand Hyatt Macau marks its ten-year anniversary with a series of significant achievements. Having achieved fantastic feats since its opening, the hotel has gone to great lengths to strengthen its presence in the region. Grand Hyatt Macau is not just a place for leisure but it also promotes various green initiatives in the community. The property adheres to a commitment of empowering guests and residents to make sustainable decisions that contribute to protecting the environment and natural resources. Since 2010, it has received awards from prestigious institutions such as Best City Hotel to a consistent recognition as Best Business Hotel and the meaningful Macao Green Hotel Award for half a decade. Staying at this hotel allows every guest to contribute to a sustainable environment while enjoying quality service and hospitality.
---
Grand Hyatt Macau City of Dreams, Estrada do Istmo, Cotai, +853 8868 1908, www.hyatt.com/en
Tags
Related Posts