There is a saying in China that if you want culture you go to Beijing, if you want to see the future, you go to Shanghai but if you want to see history, you go to Xi'an. Xi'an is the capital of Shaanxi Province in central China and one of the best long weekend trips you can take. The city is brimming with things to do and fantastic food to indulge in, and now with the newly opened five-star W Hotel, relaxing in this city just got easier. Designed by interior design firm AB Concept, this is the brand's seventh hotel in Greater China and the largest W Hotel to open in the Asia Pacific region. The hotel has five labyrinths inspired by the Zhou, Qin, Han, Sui and Tang dynasties and is shaped in a huge letter W.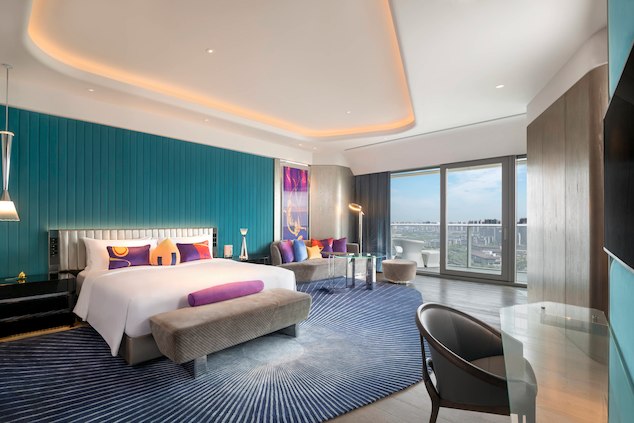 The Rooms
The W Xi'an is huge, but it's also artfully designed and has a modern feel to it. From the lobby to the elevator, the hall ways and the rooms, Art and design is clearly present throughout. There are 385 guest rooms and suites and their most basic offering is steeped in comfort. All rooms are intuitively designed and very spacious. They have considered many elements of the traveler, and each area of the room feels like it has its own space. The bath sits facing the balcony yet it's hidden from the main room and connected to the main shower and bathroom. There's an open viewing balcony for every room which on a clear day, you could see all the way to the town centre. The bedsheets are satiny smooth and the bed is luxuriously comfortable, perfect for lounging in. And speaking of lounging, their bathrobes are incredibly soft, and you will most likely want to enquire about the price to take them home. The room is equipped with a large flat screen TV, walk in wardrobe, in room safe, Nespresso machine and the most interesting set of mugs depicting the Tang Dynasty emperor and his favourite concubine Yang Guifei.
The Spectacular Suite (see picture above) features a maximum occupancy of three and has a living room separated from the bedroom, great for entertaining. The complimentary mini-bar is also very welcome when those night time munchies hit. All amenities are from Bliss, ensuring guests a blissful stay without worry about their bath and body products.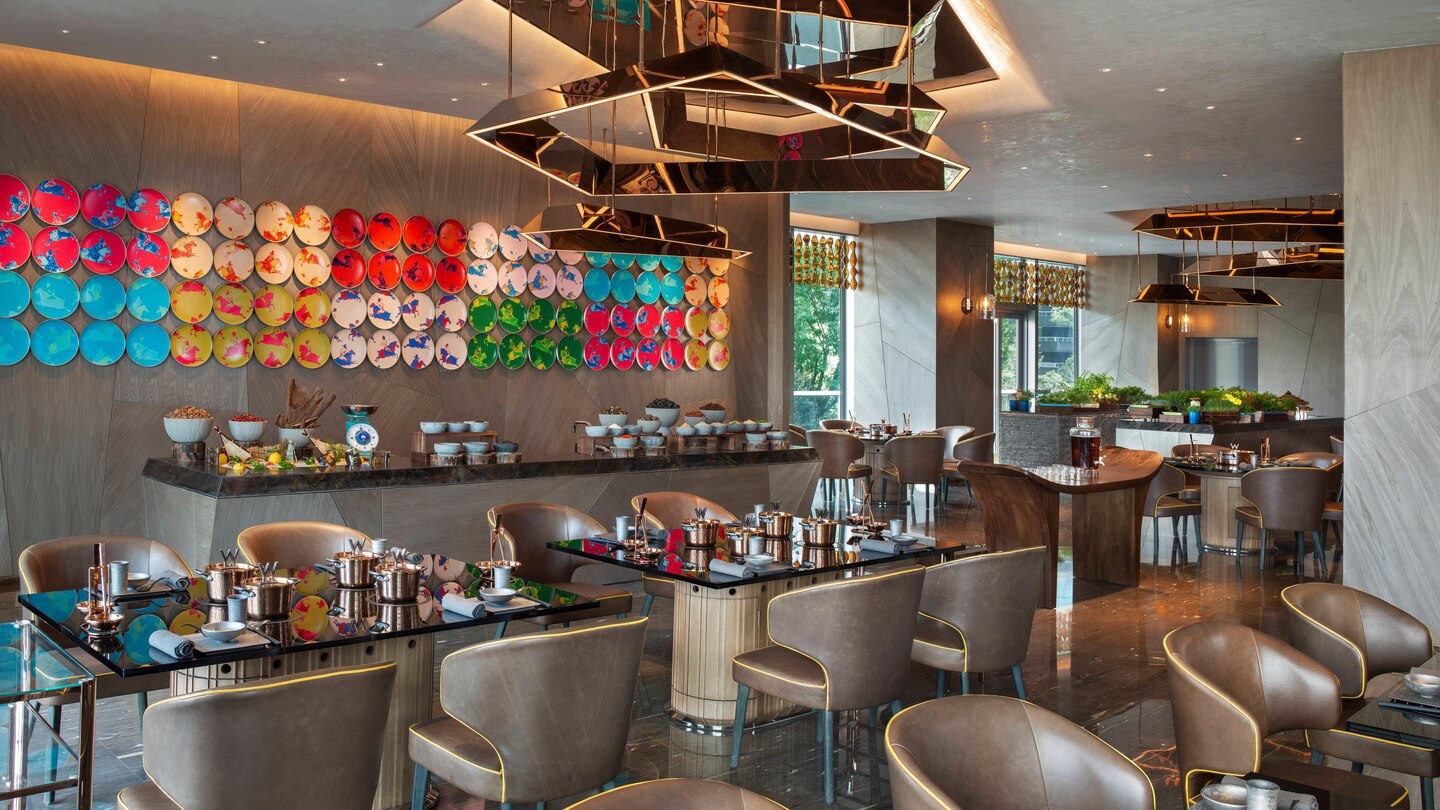 Dining
The hotel has three major dining outlets, WEI, FU and YEN. FU (see picture above) is their hot pot restaurant with a great vibe, fantastic fresh seafood and huge array of vegetable and meat options. They have a sauce trolley filled with all types of condiments that you can mix and stir together, while their staff are knowledgeable and helpful in recommending food options. They have a few different broth options and we sampled their pork bone broth which was perfectly savory and warming. Their pricing is on the higher side for but the quality on offer it's worth it.
WEI, is their all day dining eatery with an emphasis on visual cooking and food displays. The breakfast buffet is served here and has a huge range of options for even the fussiest eaters. Additionally, the breakfast space is designed to allow all diners some privacy while having their morning coffee. Dairy-free options are available as well as both Western and Asian food options. They also have a wonderfully fresh bakery and pastry shop at the front as you enter.
YEN is their contemporary Chinese offering with a range of locally sourced ingredients and highlights a few local dishes as well. A mix of traditional and contemporary dishes, YEN also serves up excellent dim sum! The setting is open and modern, with plenty of areas for privacy. They have a great tea menu available both in hot and cold varieties. Service was helpful, attentive but not intrusive at all.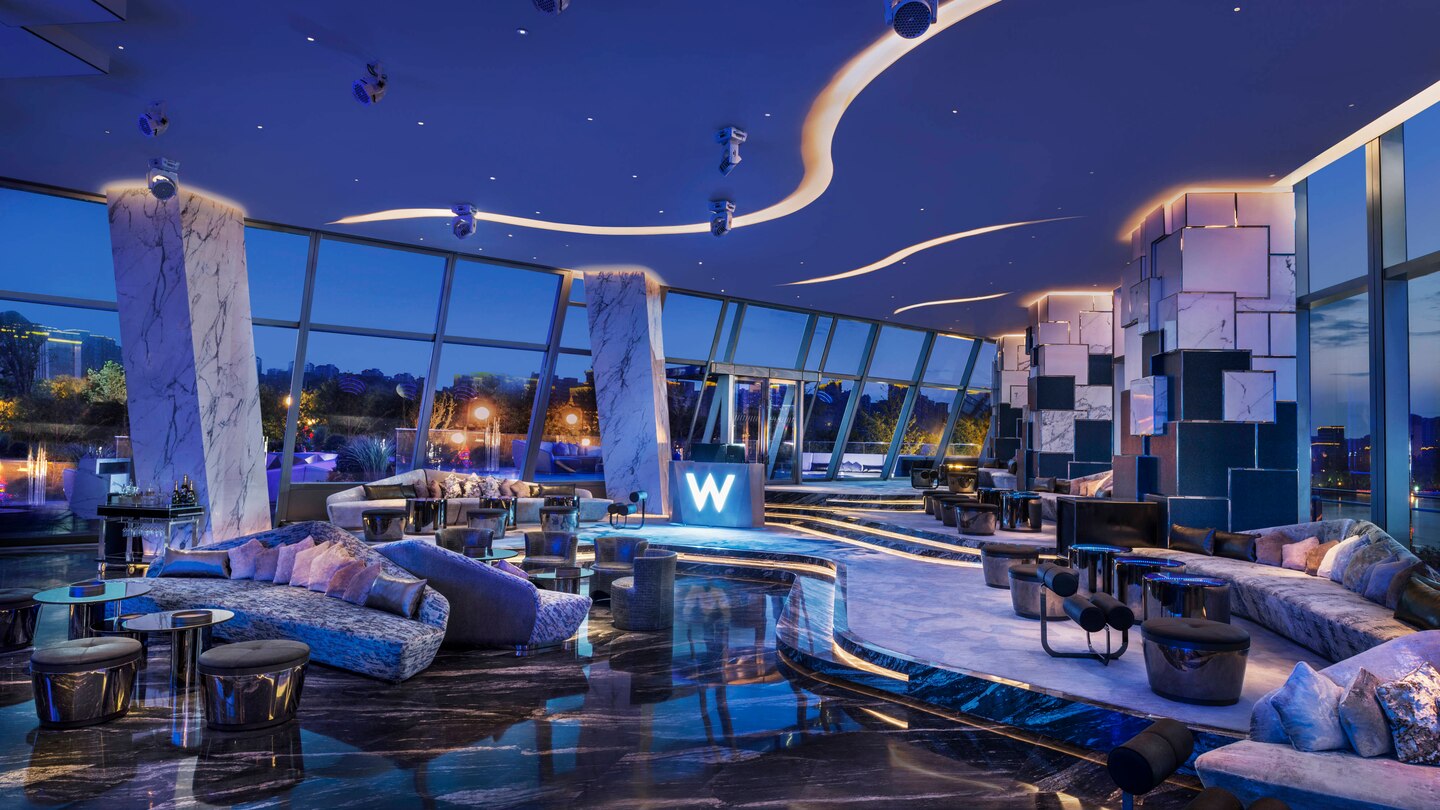 The WOOBAR has a fantastic happy hour on the ground floor, and come summer time once their outdoor pool opens, this is definitely the place to be. With chic modern interiors, they have some especially fun art pieces like a Terracotta Warrior DJ inspired neon art, another nod to the hotels clever fusion of past and future Xi'an. Their mixologists are professional, chatty and most importantly, can mix up some delicious cocktails!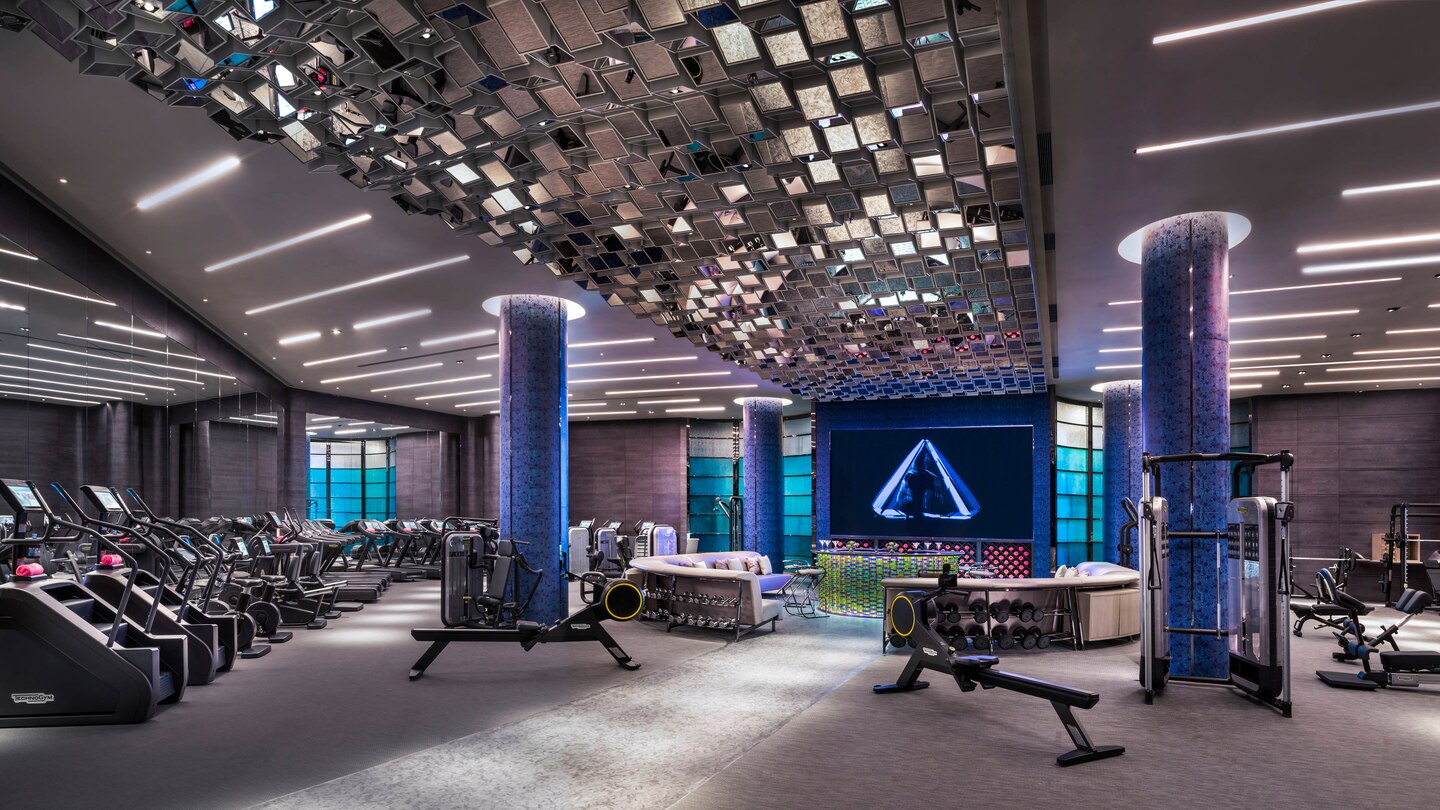 The Facilities
Their gym, aptly called "FIT" is by far the most well equipped and spacious gym we have ever come across during a hotel stay anywhere! There is every kind of machine you could dream of and the best part? It is open 24 hours a day, and you can just use your room key to swipe in. For those who prefer low impact cardio, the WET swimming pool and outdoor WET Deck is indoors and perfect year round no matter the weather.
For some rest, relaxation and the best in pampering, the AWAY Spa has five treatment rooms, two rooms for manicure and pedicure, a hair salon and two makeup rooms. Their spa has a range of great offerings that don't come attached with a five-star price tag. The signature treatments are perfect for the evening after a long day of sightseeing. We definitely recommend arriving early and using the spa and sauna to relax beforehand.
The hotel staff are more than happy to arrange transport and tours of The Terracotta Warriors and interesting cultural points around the city. Muslim street food is a must for all visitors for a different taste of the city. The staff at the hotel were very kind and considerate throughout our stay and went above and beyond to help with anything we needed, even for some who didn't speak as much English, they persisted to make sure we had the most enjoyable stay with them. Lastly, no need for concern that The W Xi'an is located just outside of the main city centre because it's an easy 15 minutes taxi ride away.
How to get here
There are plenty of flights to Xi'an from Macau and you can have your pick of airlines at different price points with either China Eastern, Shanghai Airlines, Air China or Hainan Airlines. Flight times are usually three hours and a half from Macau but if you're flying from Hong Kong, it will just be a little over three hours.
---
The W Xi'an No.333 Qujiangchi East Road, Qujiang New Area, Xi'an 710061 China, +86 29 8966 9999, www.marriott.com/hotels/travel/xiywh-w-xian
Tags
Related Posts