As with many Chinese cities, Zhuhai's booming industry and fast pace of growth create an exciting environment for the cultural scene. The development of new areas is not uncommon, with Beishan Village being the first of two cultural districts in the city and not to mention the shopping centers. Nothing more than a fishing village not so long ago, the city is not short on conventional Chinese sights worth visiting either. The mix of tradition and modernity and the former's influence on the latter provide for an eclectic mix of must-see places on any Zhuhai itinerary.
Temples and Palaces
Jin Tai Temple
(See featured image)
Jin Tai is a little out of town in Doumen but has tremendous views over a suspiciously jewel-like blue lake and ornate temple houses. Still, a practicing Buddhist place of worship, the musky smoke, and the scent of incense floats around the mountaintop, and monks in golden robes can be spotted behind pillars or studying at desks. The monks provide a delicious vegetarian lunch if you get there early enough—before the food runs out, to be more specific. Top tip is to decide beforehand whether to get there early enough for the home cooked food, take a picnic, or go after lunch, because the strenuous hike up to the temple will leave you famished and there are no food shops around, not even at the bottom. The picturesque temple and views are well worth the effort, however, for a breath-taking day.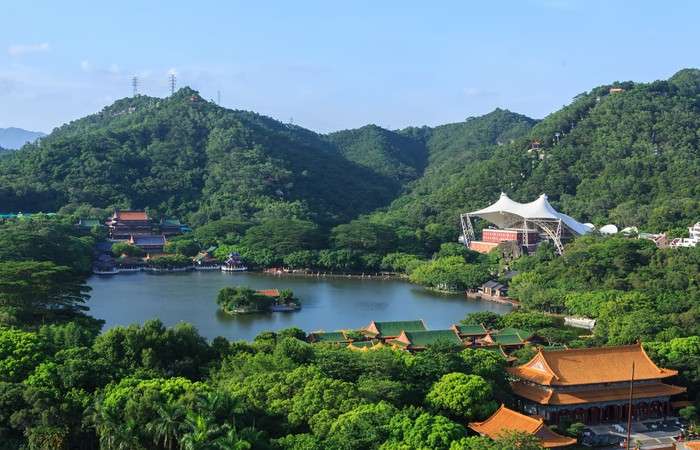 New Yuanming Palace
Located in Lanpu—a neighborhood overflowing with family-run businesses and street stalls offering everything from a shoe shine to a serving of durian—New Yuanming Palace is an unexpected piece of natural and historical beauty just minutes away from the traffic. A replica of the Summer Palace in Beijing, the grandiose entrance conceals a beautiful scenic area with middle and back halls adorned with gold.
While admission is free, activities inside are not, but ranging from RMB ¥10–60 they are perfect for a fun family day or outdoor date idea that doesn't break the bank. There are rental boats, archery, cable cars up a mountain and a station for a Chinese empress make-over on offer, along with ample photo opportunities of course. If you are feeling less active the beautiful scenery is perfect for a picnic and a leisurely stroll around the lake.
Where to eat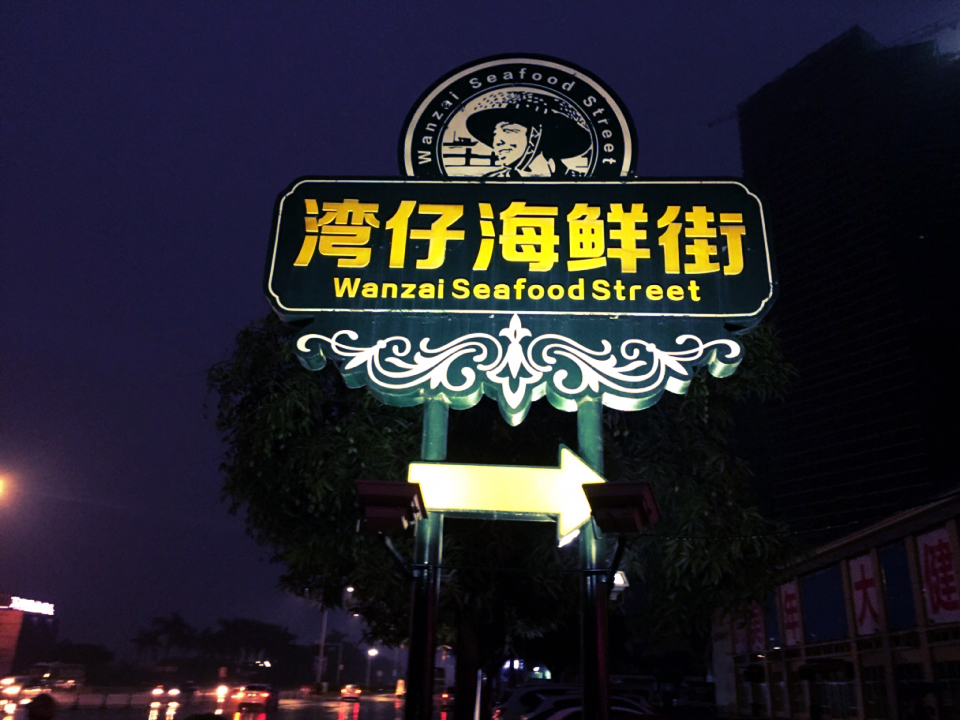 You can check out our top five dishes to try in Zhuhai but for 24 hours in Zhuhai, and for an evening of fresh, delicious and authentic seafood head to Wanzai seafood street. You buy your dinner direct from the market and dictate to any of the many restaurants on the street how you would like it cooked. BBQ'd prawns, stir-fried salmon, marinated clams… the world is your oyster (pardon the pun), but research your Chinese vocab first as English is rarely spoken.
Wanzai Seafood Street 湾仔海鲜街
Shopping and Nightlife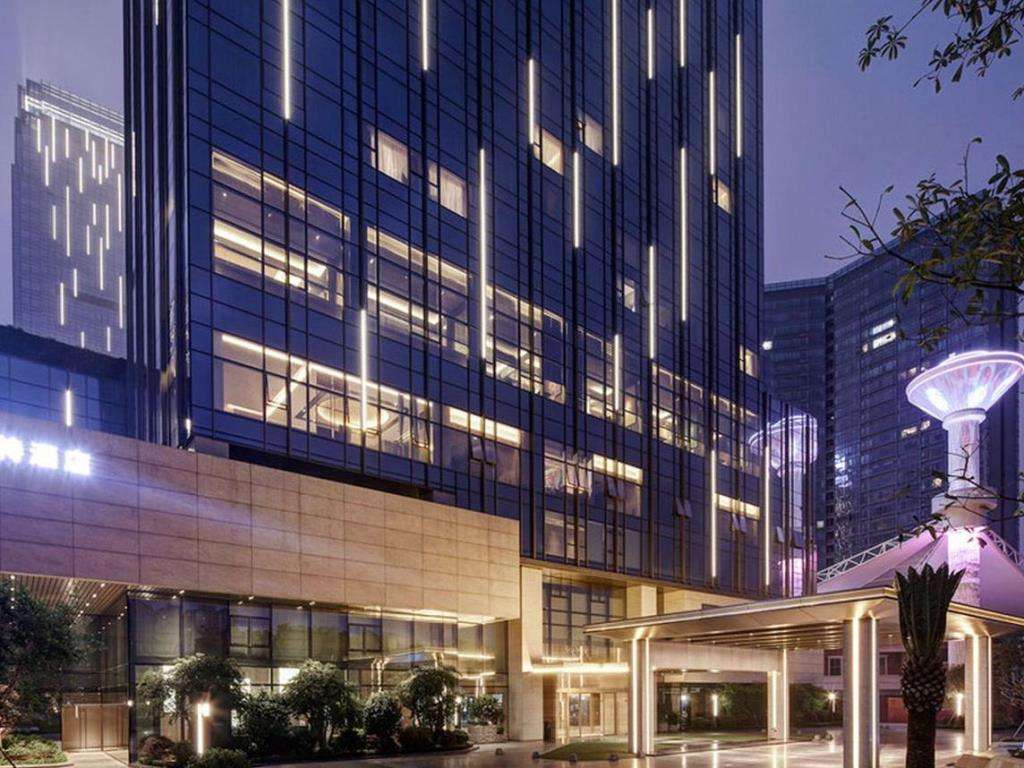 Midtown
For a spot of shopping and a wide range of places to eat, head to Midtown. It's the perfect example of Western influence on Zhuhai's development, with white brick buildings and a mix of well-known chains and smaller independent businesses to suit all your needs. The area is a bit reminiscent of Shanghai's Xintiandi, though not nearly to the same scale and without the actual history. By night the buildings are alight with gold and pink, providing the perfect setting for a laid-back date night—shopping, an Italian dinner perhaps, and a stroll down the 'high street' arm in arm. At least that's what everybody else in Midtown seems to be doing.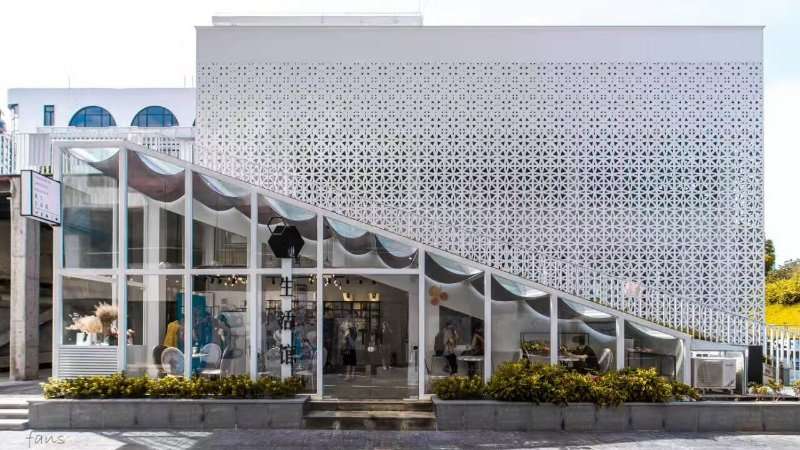 LETS Cultural District
With a brightly colored open office space for creative industries standing monumentally as the center point of LETS Cultural District, LETS is unsurprisingly full of twenty-something Chinese arty types looking for a healthy lunch or cool setting for after work drinks … and they are not disappointed. LETS is a hipster paradise with graffiti art on the walls and retro skateboard shops on the corners, not to mention the dimly lit bars and live music venue's to take you into the early hours of the morning.
If you're interested in finding out more about the Chinese emerging art and music scene, LETS Gallery offers an impressive contemporary art display and two Live Houses offer weekly shows from breakthrough musicians. As there is no Facebook page the best way to find out what's going on is to head down, pay at the door and hope for the best. For gigs, get there as close to 7:00pm as you can, as gigs start and finish very punctually in mainland China, no matter how many times the crowd shouts "zai lai yi shou!" (one more song in Mandarin).
Tags
Related Posts