Dubai is a city of superlatives. It's an ultramodern super-city in the desert home to many modern architectural marvels. They have the world's tallest building, where Tom Cruise famously shot his heart-gripping stunt scene for the movie Mission Impossible. Also, Sheikh Zayed Road is dotted with some of the most ground-breaking infrastructures in all kinds of shapes and forms – it's a city reminiscent of a sci-fi film.
The stunning city has evolved into the ultimate tourist destination in the last decade, offering outsiders a glimpse of the modern middle east, unlike anyone has ever seen before. Although there are technological innovations like hovering cars and a soon-to-be-built Hyperloop train that will travel at 1,200 kilometers per hour between Dubai and Abu Dhabi, the city still maintains some of the old charm of the traditional Arab world.
In this article we skip the extrvangance and list the best and most authentic experiences Dubai has to offer.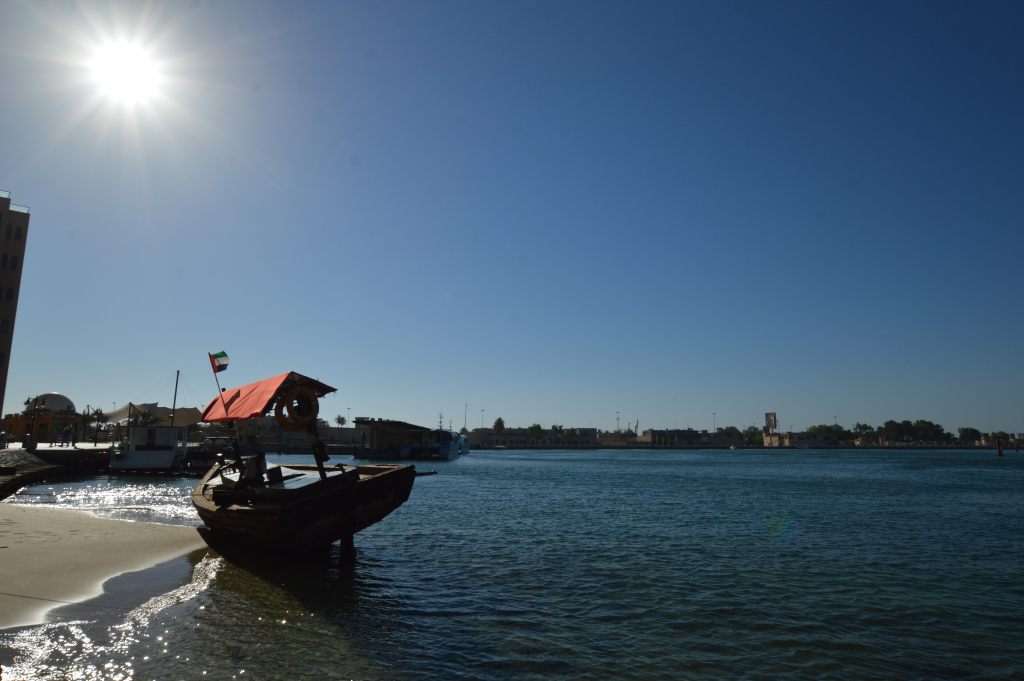 Dubai Creek
Although the sky-high skyscrapers is what many people come here for, we suggest your first stop in the city should be to the heart of the city's culture, the Dubai Creek. It used to be the ancient site of the Bani Yas tribe and what used to be Dubai's primary livelihood (pearl diving and fishing) before oil discovery began in the region. The area is teeming with history and heritage.Check out the Dubai Museum and the surrounding area here or go through the beautiful maze of traditional alleyways with gold, spice and textile souks. While at the creek, ride an abra (local boat) – we guarantee that it's the best Dhs1 or MOP $0.50 you'll ever spend in Dubai. The city may be famous for all its glamorous trappings of an urban city but it also takes pride in its rich and glorious Bedouin history.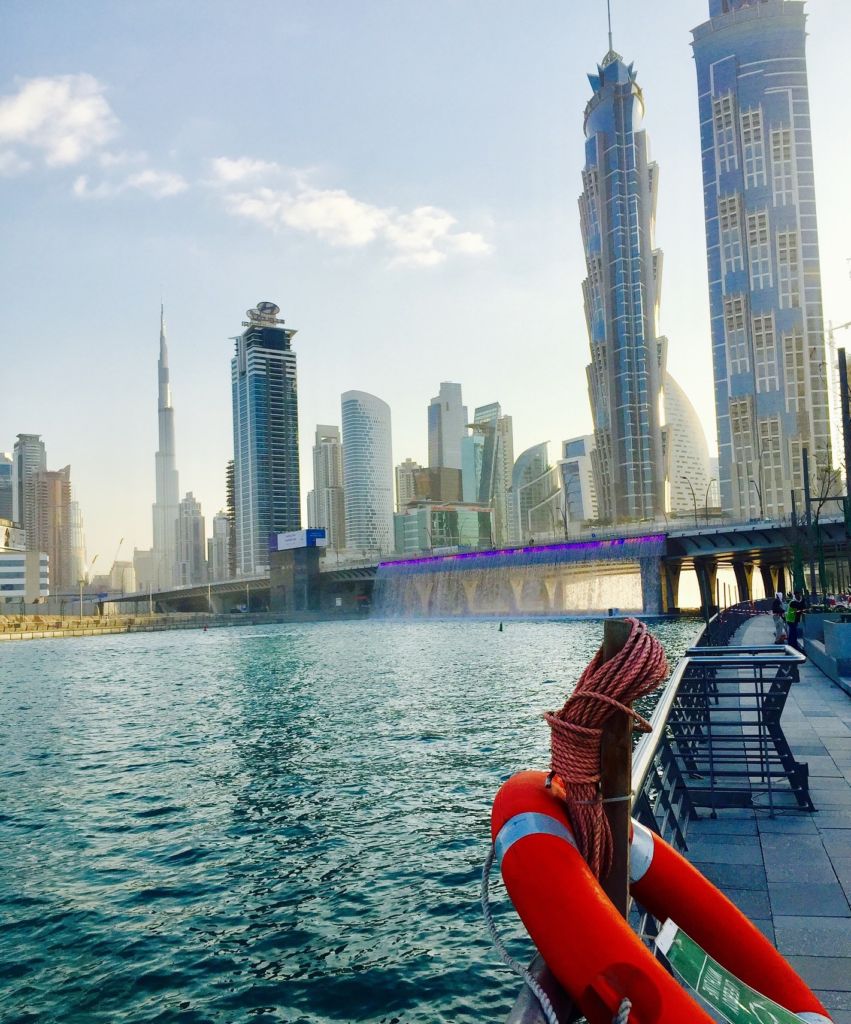 Burj Khalifa
It's hard not to miss the Burj Khalifa. The world's tallest structure dominates the Dubai skyline from every angle of the city. Head to the observation deck at Level 124 for a stunning view of the entire city. Enjoy a meal above the clouds at the famous Atmosphere, the world's tallest restaurant. Another unmissable experience during a visit to the stunning city.
For more details, visit www.burjkhalifa.ae
Burj Al Arab
Before the Burj Khalifa came to represent Dubai, it was the Burj Al Arab hotel that was synonymous with the city's glamorous lifestyle and setting. You'll no doubt have seen it at least once – it's shaped like a massive white flag and is situated on a man-made island off the coast on the edge of Dubai. The magnificent property has seven-star rated interiors, amenities and personal service fit for a king. There's a fleet of white Rolls Royce cars and dancing fountains in the foyer. It's strictly A-list style from the moment you step in the lobby. Roger Federer once played tennis at the rooftop of the hotel just because he could.
For more details, visit www.jumeirah.com
Dubai Mall
This mall is monolithic – an entire day would not enough to properly trawl this gigantic shopping haven. Boasting thousands of shops and hundreds of restaurants, this tourist hotspot is the shopping mecca of the middle east. There's also an indoor theme park, an ice rink, a huge indoor waterfall, a choreographed outdoor fountain that's simply breathtaking and the giant Dubai Aquarium and Underwater Zoo. The whole family will find something to do at this entertainment hub.
For more details, visit www.thedubaimall.com
Deira Souks
Dubai is a melting pot of different nationalities that call the city their home. You'll see the multicultural setting in a deeper essence as you stroll through the Deira souks. Deira is famous for its traditional souks (markets) where you'll find the largest gold bazaar in the world because that's just how Dubai rolls. Dubai didn't use to have tax, so buying gold during a trip was always a good idea. Now that it has introduced a small portion of the tax, we still think it's worth buying something here to remind you of your memorable trip. You can also explore the Deira Spice Souk for every imaginable spice such as frankincense, cumin, paprika, saffron, sumac, and thyme, as well as the fragrant oud wood, rose water, and incense.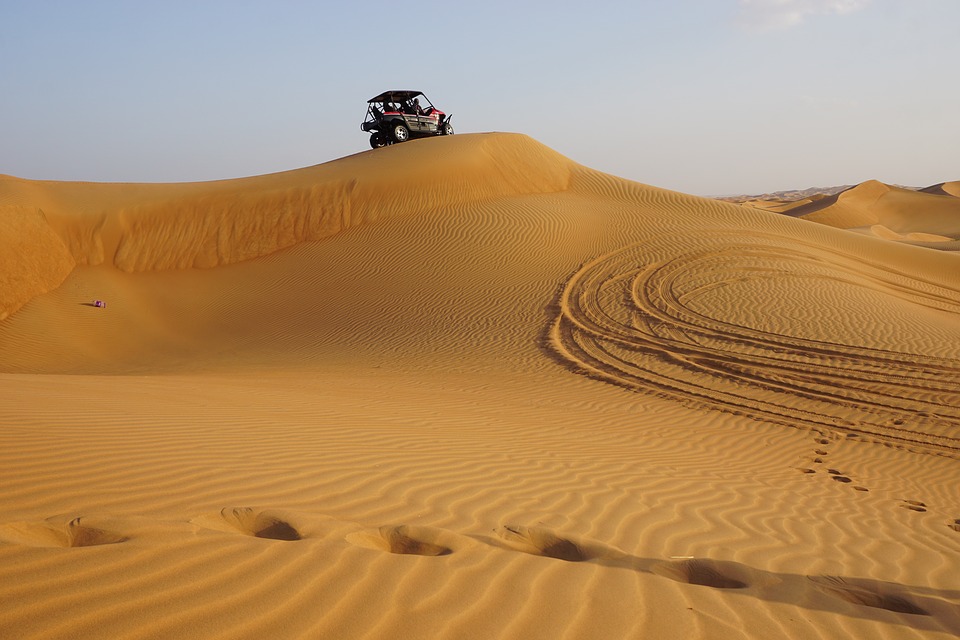 Desert Safari
Don't leave Dubai without trying a desert safari Dubai-style with off-roading, quad biking and sand-boarding, followed by traditional barbeques, henna and camel rides. Experience the wonder of the desert which is the core of Dubai's heritage. Those looking for an extra dash of luxury can also indulge in a Heritage Dinner Safari. If you want to splurge a bit on this experience, enjoy an unforgettable night amid the dunes at the Al Maha Desert Resort & Spa or Bab Al Shams Desert Resort & Spa.
For more details on the desert safari, visit www.raynatours.com and desertsafaridubai.com. For further information on the resorts and spas, check out www.babalshams.com or www.marriott.com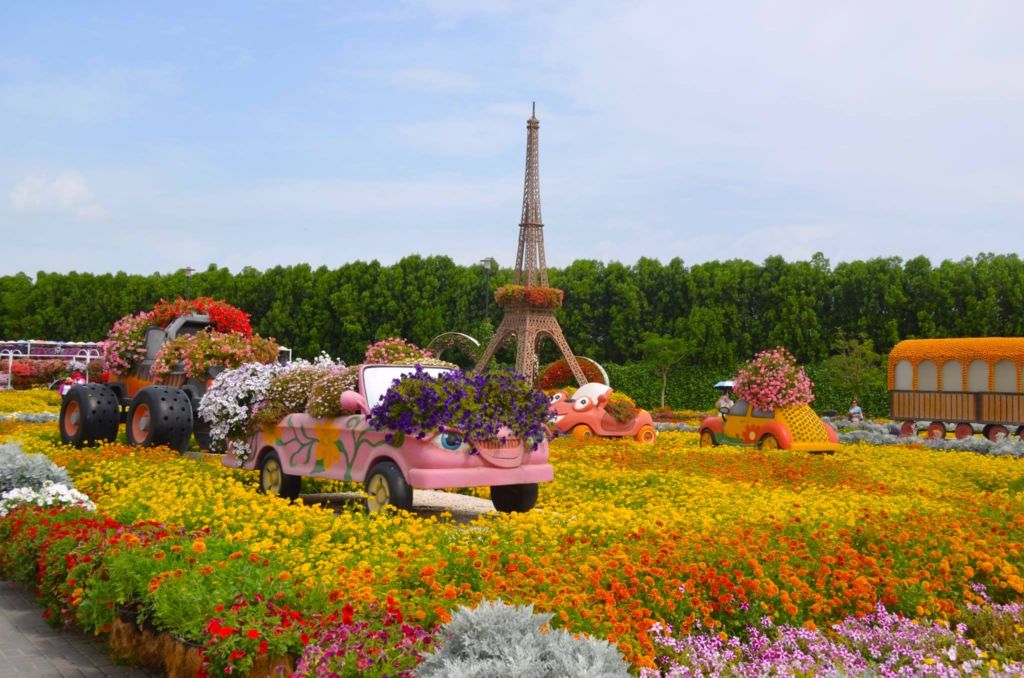 Dubai Miracle Garden
It's no surprise Dubai has broken many world records and Dubai Miracle Garden holds a few of these accolades. With an impressive floral display and extravagant outdoor recreational areas, Miracle Garden holds the Guinness World Record for having the longest wall of flowers, tallest Topiary structure and largest flower arrangement in the world. The tourist spot also boasts state of the art services and facilities. Just nearby is the Dubai Butterfly Garden which features thousands of colorful butterflies. Both destinations are possibly one of the most Instagrammable locations in the city.
For more details, visit their Facebook page
LegoLand
If you have kids in tow on your holiday, LegoLand is the perfect place to enjoy with the family when in Dubai (apart from the astounding malls which all have mini indoor theme parks). Legoland offers a lot more than a mini theme park however, as they have a water park, a practice kids car area and loads more. Choose from any of the adventure rides – there's also plenty of fun and learning at this entertainment hub.
For more details, visit www.legoland.dubairesortsandparks.com
Madinat Jumeirah
Nestled in the vibrant neighborhood of Jumeirah, the Madinat Jumeirah is a blend of the traditional and modern. The complex itself is inspired by an ancient citadel but features a luxury hotel, private enclaves built in the traditional style of Arabian architecture, the world-class Talise Spa, the Madinat Souk, Madinat Theatre, and more than 40 restaurants and lounges. You can also experience a ride on the traditional wooden abras to gaze at the waterways and architecture. This magical place is also where Tom Cruise stayed while he was filming his Hollywood blockbuster film, Mission Impossible.
For more details, visit www.jumeirah.com
Alserkal Avenue
Nestled in an industrial district of Dubai, you'll be surprised to find this place brimming with galleries, art warehouses and a beautiful space for a cup of coffee or to get creative. This spot is a must-see not just for art lovers but for true travelers as it opens up awareness to a world of multicultural artworks in various forms for which the city is famous for.
For more details, visit www.alserkalavenue.ae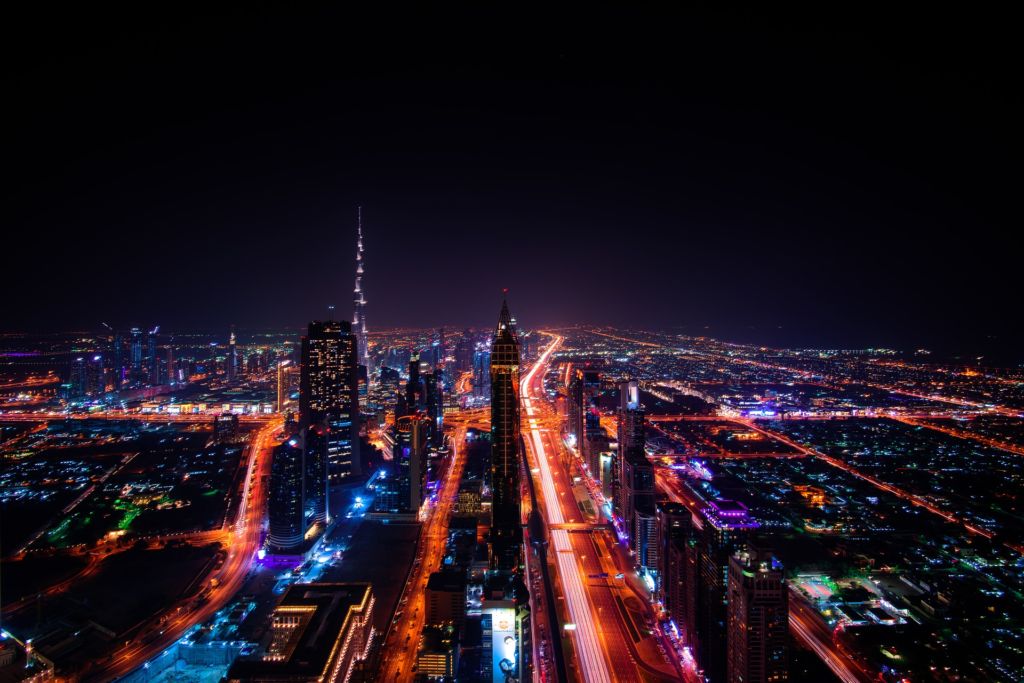 Tags
Related Posts