It's that time of the year again! 2020 kicks off with one of the city's greatest cultural events. We're talking about the Macao City Fringe Festival, which has been growing in both size and popularity over the years. Organized by the local government for almost two decades already, it's an event happening all over town, mainly in public spaces both indoor and outdoor at affordable prices. From January 10 to 19, residents and visitors can enjoy several activities in Cantonese and English. While kids are usually the puppet shows' biggest fans, adults can have fun with night walks through Macau's heritage sites, or by having an unusual date at a local café.
Fringe is a cultural and creative festival that happens all over the world, having its first edition ever in Edinburgh in 1947. Although none of the Fringe festivals are connected, it has become a signature event in some cities: besides Scotland and Macau, it also happens in Melbourne, Minnesota, Vancouver and dozens of other cities. What's interesting about it is that they're not connected, which means that artists don't tour from one city to the other; different Fringe festivals offer a completely different program to cater to each society's needs and likes. Want to know more? Keep reading and find out everything there is to know and do at this festival!
2020 Highlights
(See featured image above)
Highlights of this year's Macao City Fringe Festival include On Site, an improv flash mob, where one will be able to see live, what appears to be random people start to dance together to the sound of music. When done it right, this is an amazing experience, especially when it takes place in crowded areas. Stay tuned to their Facebook page, as they'll announce more details there.
For all horror and thriller seekers, the Macao Murder Tour is an ideal event! Although performed just in Cantonese, it offers a very different perspective of what one is used to when thinking of the city. With an understanding of Macau's mysteries and strange stories, this tour is surely special and worth a try.
At Property Guide at Lou Kau Mansion, you'll experience a multimedia show surrounding this heritage city. History and the past allows one to travel through time and see Lou Kau Mansion like never before! Take the little ones and experience a whole new side of Macau. If you are more of a contemporary dance fan, why not head to Largo do Pagode do Bazar, Mount Fortress Garden, Largo de S. Domingos or the Nam Van Lake Nautical Centre on the weekend of January 10 and 11 for some good old contemporary dancing using the city's public areas? The shows are free of charge and performed by dance companies from Spain, Hong Kong, the UK, Macau, and Guangzhou.
For the Kids 
Puppetry is also one of the highlights of this year's Macao City Fringe Festival. Specially catering to children, they involve both puppets but also historical and narrative elements linking their stories of the city. Happening across the city–Casa Garden and Macau Flying Eagle Training Centre Playground–it features classics but also new stories for kids to get hooked on.
Story Market builds upon the results of the multi-talented creators training project, Puppet & Object Theatre Workshop Series, developed by Rolling Puppet Alternative Theatre in 2018. Each creator has produced a story box for a solo performance and the audience can discover a completely different story through each peephole!
Casa de Portugal offers an exquisite and unique experience full of poetry, color, and action! Once upon a time in Macao, a musical journey from the past to present, raises young people's awareness of the history and culture of the city through music, linking the past and present. The songs represent exploratory and fantasy scenarios associated with places and experiences of Macau that can be part of one's imagination.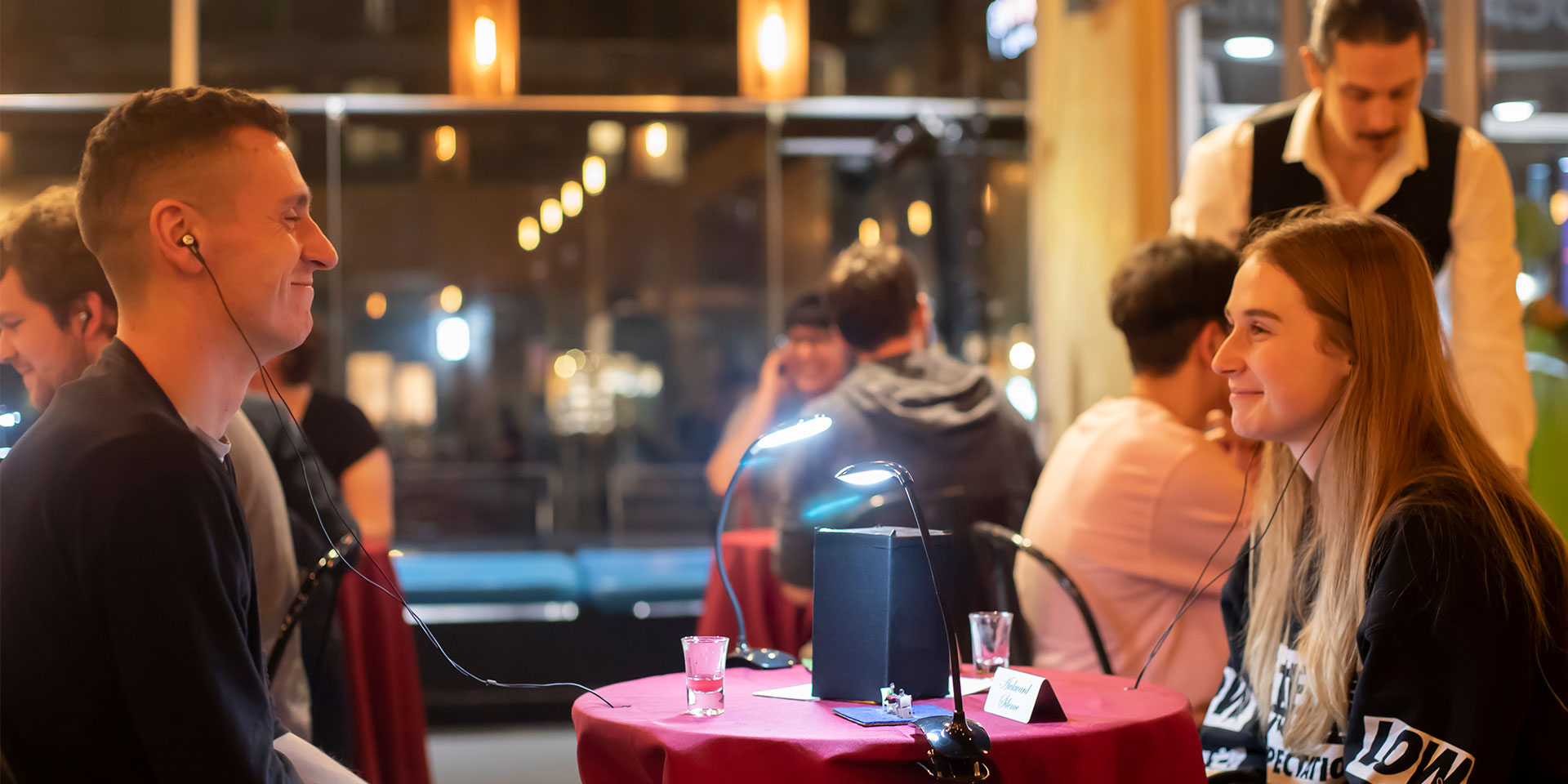 For the Grown-Ups
On Site – Body Traveller is the perfect show for people looking to watch a beautiful performance while touring the city. Taking place in four different spots of the peninsula, it offers residents and tourists the opportunity to see Macau at its peak: linking culture, tradition, and the architectural surroundings, this is an unmissable Macao City Fringe Festival event. It's brought to the people by dance companies Struck (Hong Kong), Know it all (UK), Relacionamento (Guangzhou), LIOV (Spain) and Artery (Macau).
However, one of the festival's most requested events is the Binaural Dinner Date: a voice in your ear guides you through the perfect date. Part interactive performance, part dating agency, this performance invites individuals looking for love or existing couples. Why not celebrate Valentine's Day a month earlier and book a table at this cute local café to have an unusual date experience? This event–designed by Persis Jadé Maravala, James Turpin and Hayley Hill–has been sold out across the UK, where its creators hail from. Taking place on January 10, 11 and 12 at night (Friday, Saturday and Sunday), the ticket includes a complimentary drink per person. Although in English, there will be Cantonese language facilitators, so all are welcome to feel the love these three nights.
Take a step into this new year with lots of amazing events and roam through the city while enjoying the surroundings and international artists while doing so.
---
The 19th Macao City Fringe Festival, organized by the Cultural Affairs Bureau, (IC, from the Portuguese acronym), features a series of outreach activities, including workshops, talks, exhibitions, sharing sessions, and the backstage volunteer campaign entitled "Slashie", offering rich and diverse artistic experiences to the public.
When: January 10–19, 2020
Where: Dom Pedro V Theatre, Navy Yard 2, Jorge Álvares Square, Rui Cunha Foundation, Cinematheque Passion, Patane Library, Lou Kau Mansion, Hiu Kok Arts Centre, Camões Garden, Old Court Building, Mount Fortress Garden, Nam Van Lake Nautical Center, Casa Garden, Macau Flying Eagle Training Centre Conference Room, Macao Conservatory
How much: Most events are free; the priced ones cost between MOP $50–120
For more information, call +853 8399 6872, check their website or Facebook page
Buy tickets here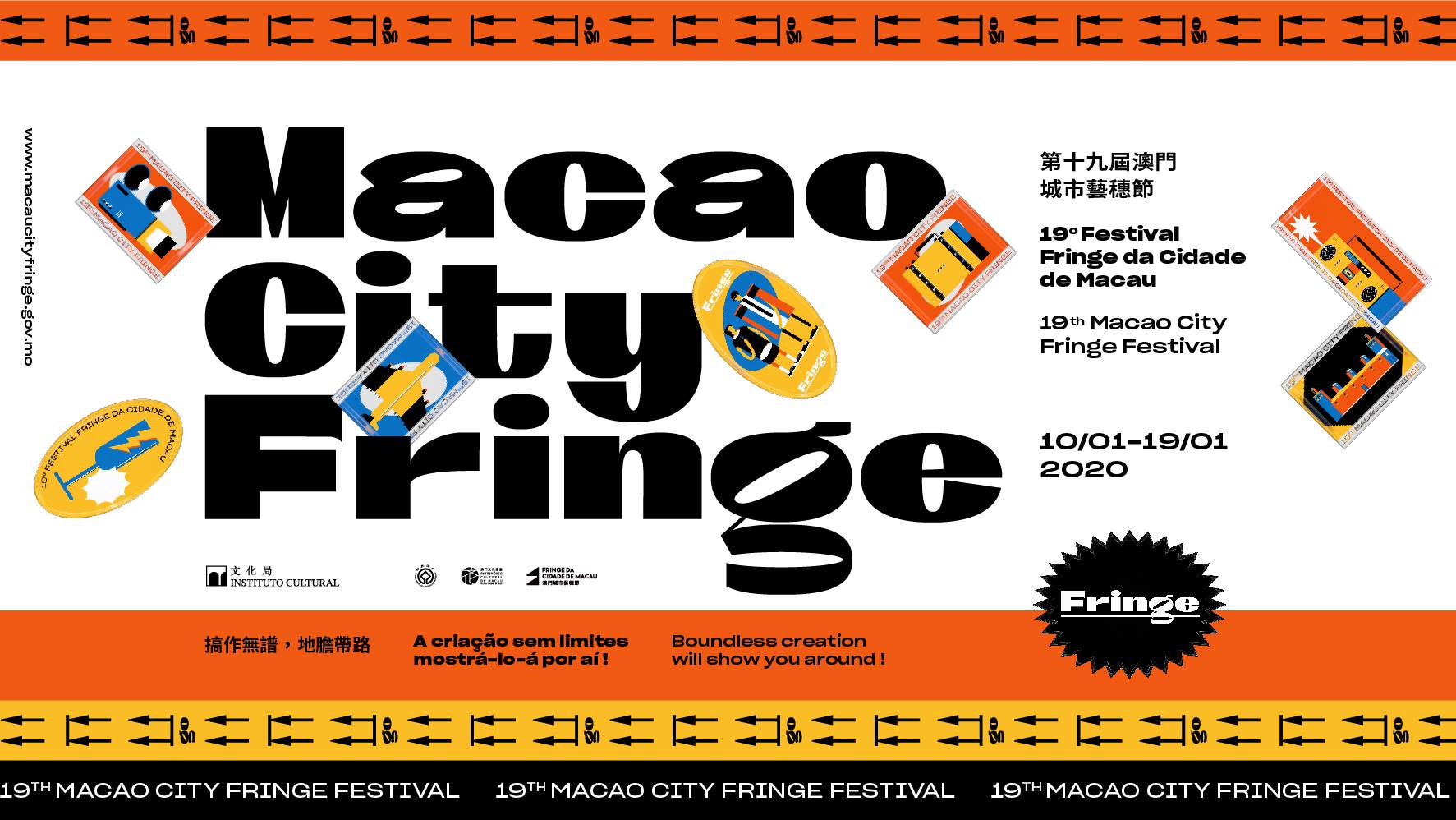 Tags