There are a bunch of new art spots and galleries to check out since the start of the year! Have you been to any of them? This is your chance to uncover some artsy secrets in Macau, such as exhibitions, cinema festivals and much more. Read on and find out where to head to this November to feed your mind with art and culture in Macau!
(See featured image above)
To mark the 20th anniversary of Macau's return to the homeland, Macau Fisherman's Wharf hosts a new oil painting, watercolor and acrylic exhibition by Lio Man Cheong. He is one of Macau's most famous painters and was born on 21 October, 1951 in Zhuhai. In the 1960s when his family moved to Macau and on his way to school he was about ten years old and passed the Wing Lok cinema of which its movie posters captivated his attention.
His elementary school art teacher inspired Lio to develop a strong interest in painting campaigns, so after graduation, he studied part-time at Seong Fan Evening High School and there he had his first opportunity to paint advertising posters. Lio has designed marketing materials for commercial products, street propaganda and also taught art in schools.
Victoria Cinema has contracted Lio for promotional posters of new films brought from China and Hong Kong, Europe and America. In the 1990s, he became the CEO of his own private company and dedicated himself full time to his Sai Wan studio.
When: November 15–December 8, 2019
Where: Galeria Lisboa, Macau Fisherman's Wharf, Avenida da Amizade e Avenida Dr. Sun Yat-Sen, NAPE, Macau
How much: Free admission
For more information, check the event's Facebook page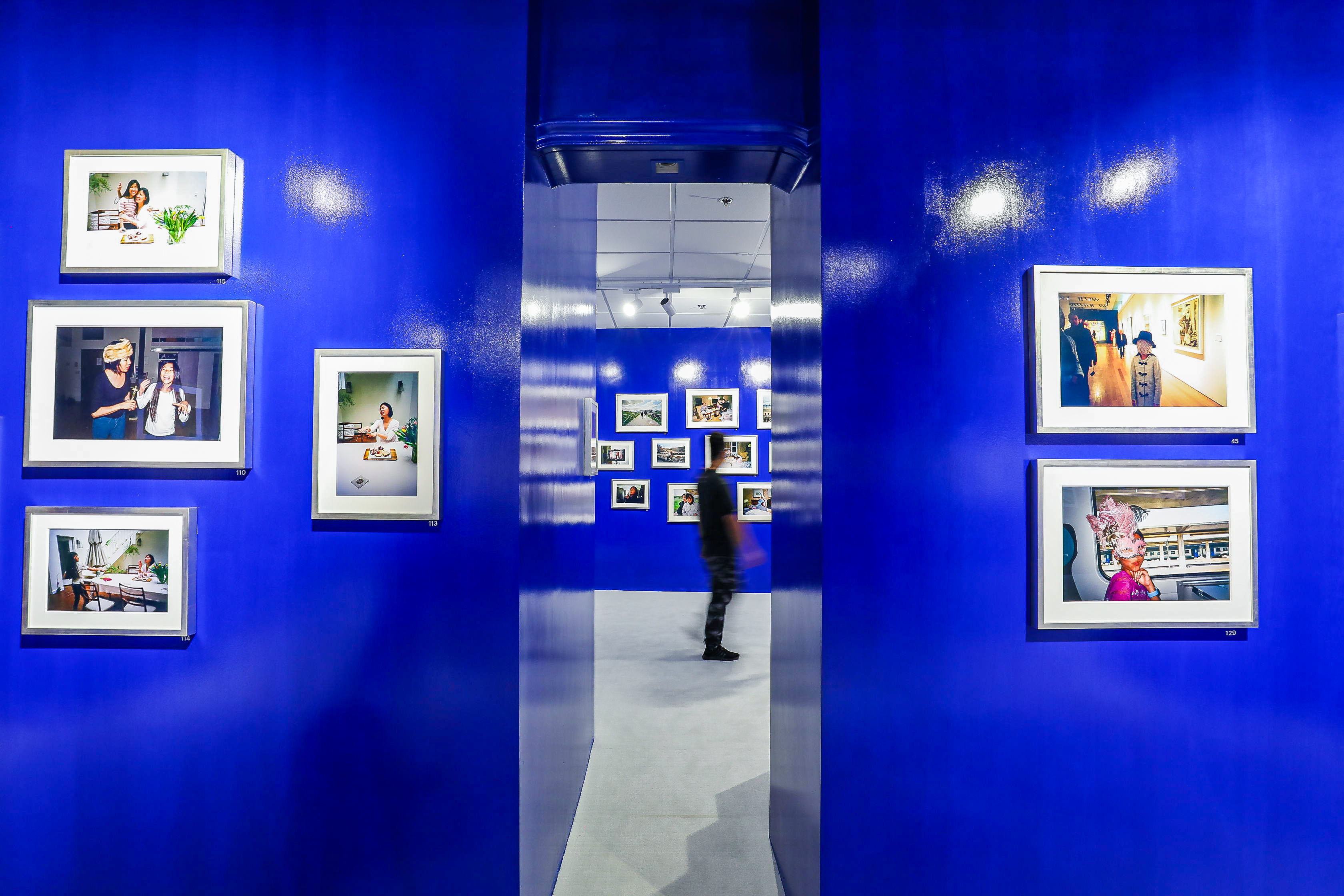 "Rooster, Tiger, Sheep by Snake" – Wen-You Cai Photography Exhibition
Wen-You Cai's exhibition is named with reference to the Chinese zodiac. These photos unveil the warm and fun-loving life under the lens of the artist (as Snake) as well as the palpable emotional and cultural connection between generations. Join us to savor the beautiful moments in life.
When: 11:00am–8:00pm, October 5, 2019–February 9, 2020
Where: Emerald Lobby, MGM Cotai, Avenida da Nave Desportiva, Cotai
How much: Free admission
For more information, check their website

2019 Macau New Woman Contemporary Art Exhibition – WM joint exhibition brings together six outstanding female artists who are local and multicultural artists respectively. They are Yang Sio Maan, Angel Chan, Luna Cheong, MJ Lee, Ana Jacinto Nunes and Tchusca Songo. In the opening ceremony, there will also be a keynote speech and an artist sharing, where guest speaker Yao Feng, hostess Wendi Song and artist Cecilia Ho shares from the art exhibition last year.
The theme "WM" ("Wo Mun" in Cantonese) is a homonym of the word "Woman" in English and the word "We" ("Wo Men") in Mandarin. Under the constraints of the social system and cultural influences, the majority excessively magnify certain traits of a particular gender while ignoring the existing homogeneity in between males and females. This exhibition, which conveys the commonality of "WE" as humans, aims to promote equal opportunities for people of different genders. In addition, the word "Mun" ("Wo Mun") which means "Door" representing "Macau" ("Ou Mun" in Cantonese) as the carrier, to convene and nurture the participating artists (three local artists, as well as three multicultural artists, staying in Macau) in exchanging ideas and inspiration.
When: November 3–16, 2019
Where: Carmo Hall, Avenida de Carlos da Maia, Taipa
How much: Free admission
For more information, check the event's Facebook page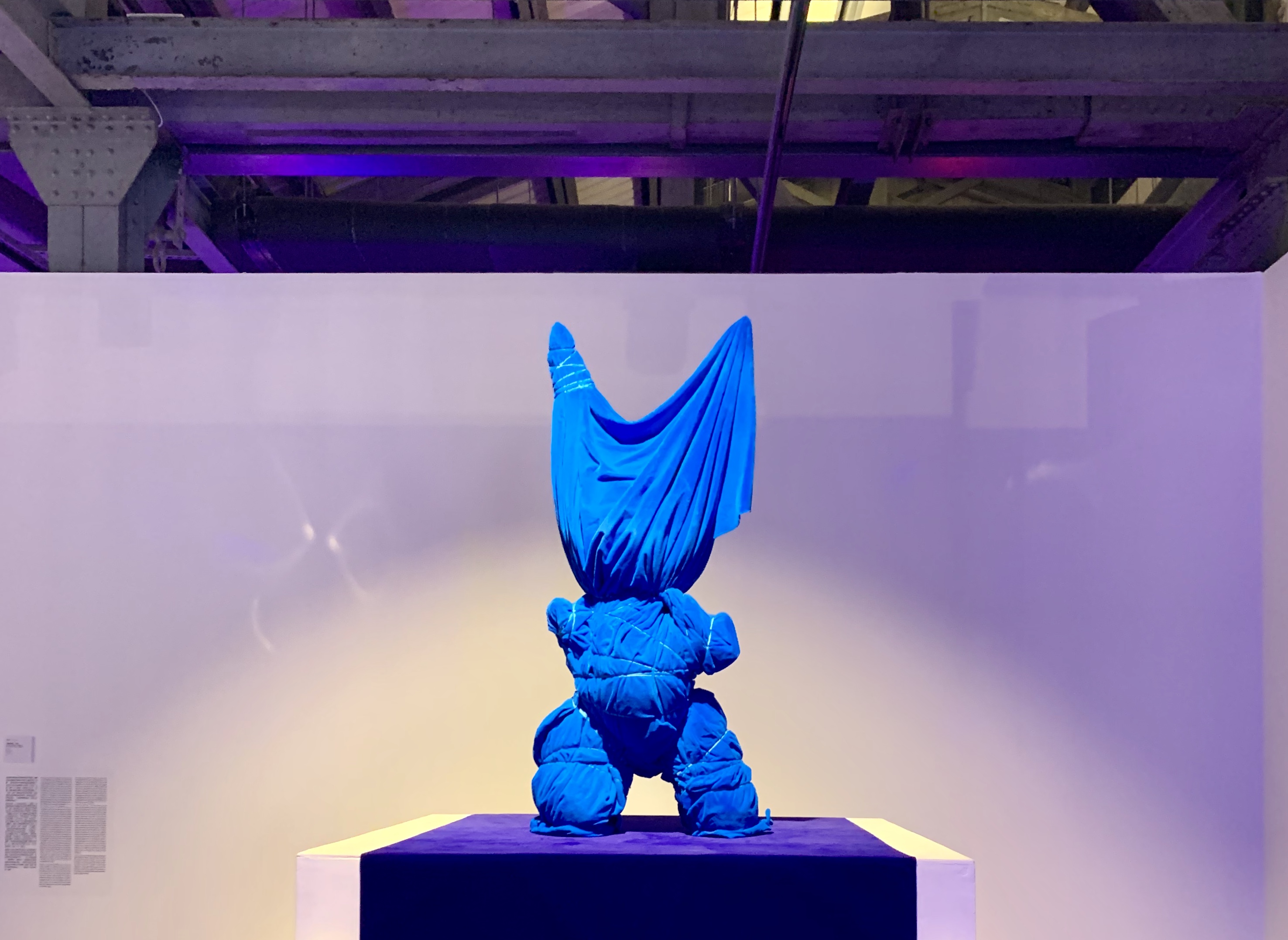 The "The World as Will and Idea – Collective Exhibition of Emerging Artists from Mainland China" exhibition, curated by veteran professional Sun Feng, invited five young contemporary artists from Mainland China, namely Ouyang Sulong, Yuan Song, Liang Manqi, Hu Weiyi and Ying Xinxun, to showcase a total of 26 different types of large-scale artworks, including spatial drawing installations, interactive video installations, 3D printings, photographs, videos and sculptures.
By combining different media materials, the artists create works in innovative and distinctive styles, seeking to convey their unique views on daily life and social issues as well as probing into inner senses and philosophy, and reflecting the aesthetic features of contemporary arts in China. Through their artwork, the artists attempt to interpret spiritual images, taking the audience on a journey of perception and understanding by inspiring them to explore and reflect on themselves and the external world.
When: October 22–February 23, 2020
Where: Macao Contemporary Art Centre – Navy Yard No.1, Rua de S. Tiago Da Barra, Macau
How much: Free admission
For more information, check the organizer's website or call +853 8988 4000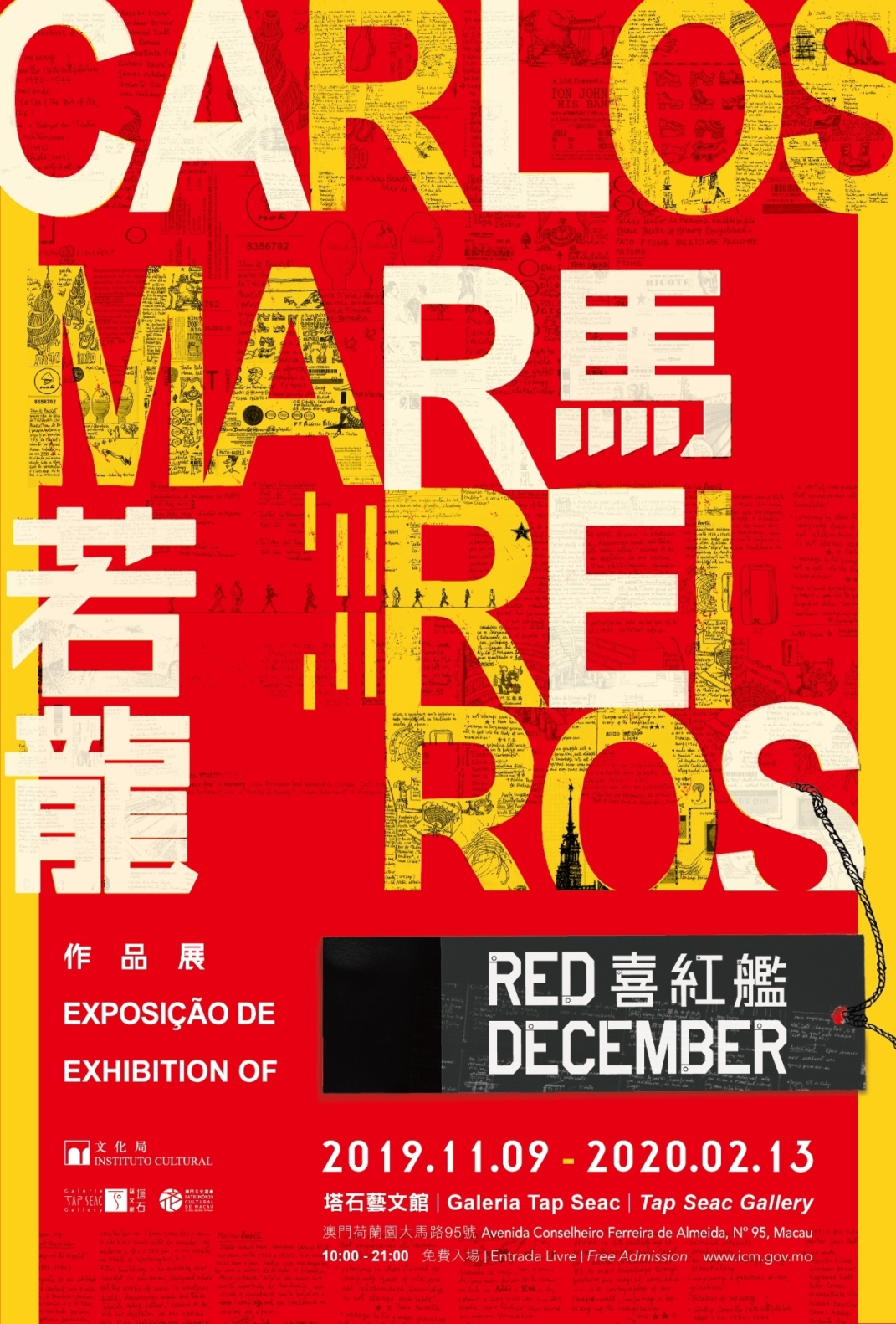 "Red December" – Exhibition of Carlos Marreiros, organized by the Cultural Affairs Bureau, opens to the public on November 8, at the Tap Seac Gallery. This exhibition features artist Carlos Marreiros' latest large-scale artwork "Red December" and a series of paintings from his sketchbooks. "Red December", a large composition embedded with detail, depicts a scene where Chinese and Western historical figures from different periods of time gather together and indulge in pleasant conversations with each other.
The work visualizes the utopia in the artist's mind, where different cultures exist harmoniously in an inclusive society. In addition, the paintings from his sketchbooks give an account of the artist's creative and reflective process over the years, allowing the audience to take a close look at his sources of inspiration and traverse his creative world which features both Chinese and Western cultures. The "Red December" exhibition is on until February.
When: November 9, 2019–February 13, 2020
Where: Tap Seac Gallery, Praça do Tap Seac, Macau
How much: Free admission
For more information call +853 8988 4000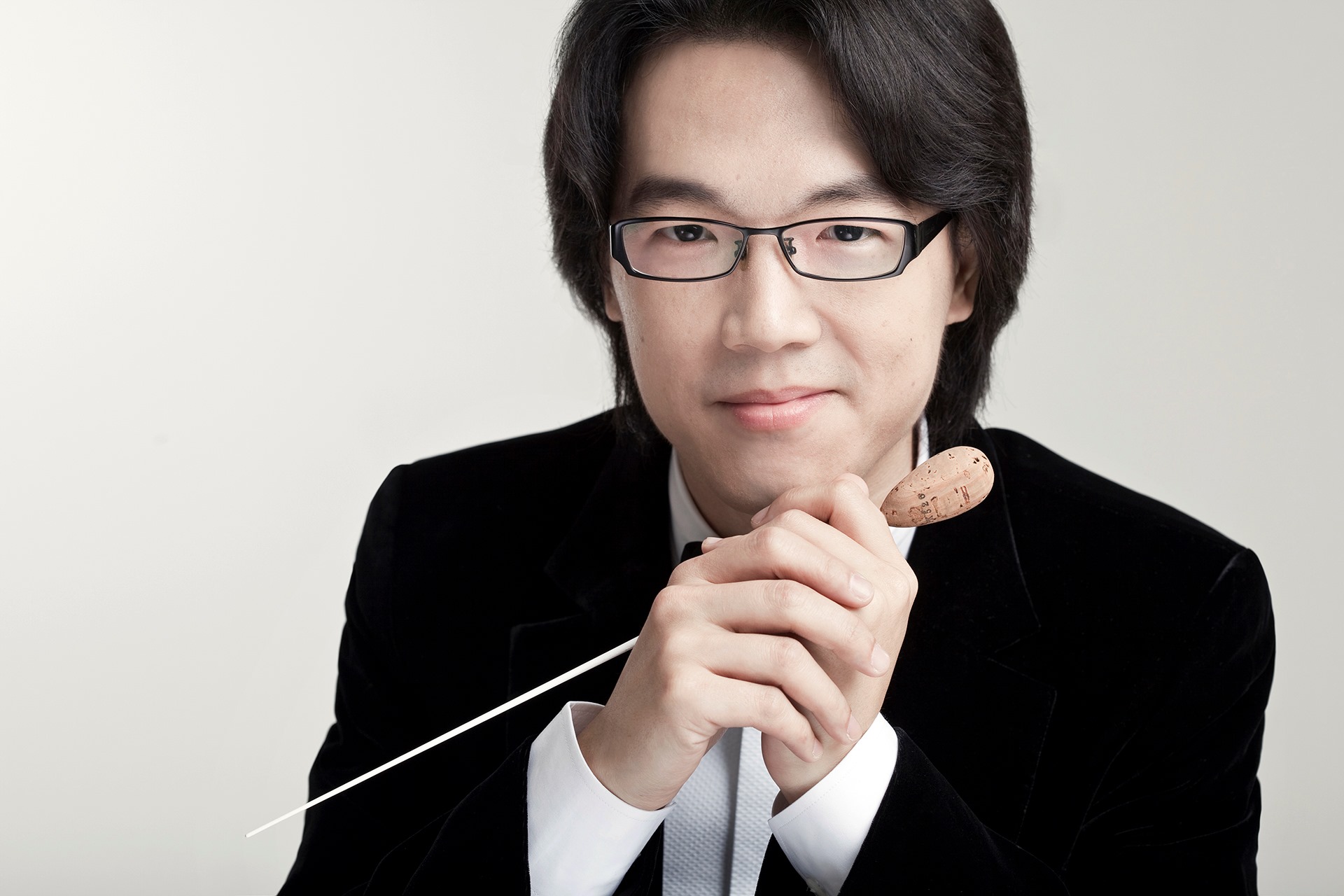 Alliance Française de Macao presents—Baroque Music Festival fifth anniversary concert "The Four Seasons". Enjoy an evening of music on the 9th of November at the small auditorium of Macao Cultural Centre. The Four Seasons by Astor Piazzolla and Antonio Vivaldi with maestro Lio Kuokman and the Baroque Festival Orchestra.
Combining Vivaldi and Piazzolla together underlines the cultural differences between Mediterranean Europe and the heart of South America. Baroque music that grooves, tangos flush with 18th-century flair, Maestro Lio Kuokman joints Baroque Music with Tango through the stage of the opening concert of the Macao Baroque Music Festival.
When: 8:00pm, Friday, November 9, 2019
Where: Small Auditorium, Macao Cultural Centre, Avenida Xian Xing Hai s/n, NAPE, Macau
How much: MOP $130–180
For more information, check the organizer's website or the event's Facebook page

Organized by Art For All Society (AFA) and Orient Foundation, AFA Autumn Salon 2019 opens to the public on November 3. This year will be the 10th anniversary of the Autumn Salon which began in 2010. After the artwork selection by the jury, this time there are 78 artworks from around fifty Macau local artists presented in the exhibition.
The selected artworks include oil painting, watercolor, drawing, sculpture, photography, printmaking, and installations. All participants are now working and living in Macau with different backgrounds. This year, not only the young and potential artists but artists who are playing a central role in Macau's contemporary art scene have participated in the exhibition. It's a good chance for artists to learn from each other to achieve complementarity. Same in the past, the awarded artworks of the 8th "Orient Foundation Art Award" have been selected, the winner of "Orient Foundation Art Award" is to be given an opportunity to visit Portugal for a one month art exchange program, and the result is being announced in the opening ceremony of "AFA Autumn Salon 2019".
When: November 3–December 1, 2019
Where: AFA Macau, Tak Chun Macau Art Garden, 265 Avenida Dr. Rodrigo Rodrigues, Macau
How much: Free admission
For more information, +853 2836 6064, send an email to [email protected] or check their website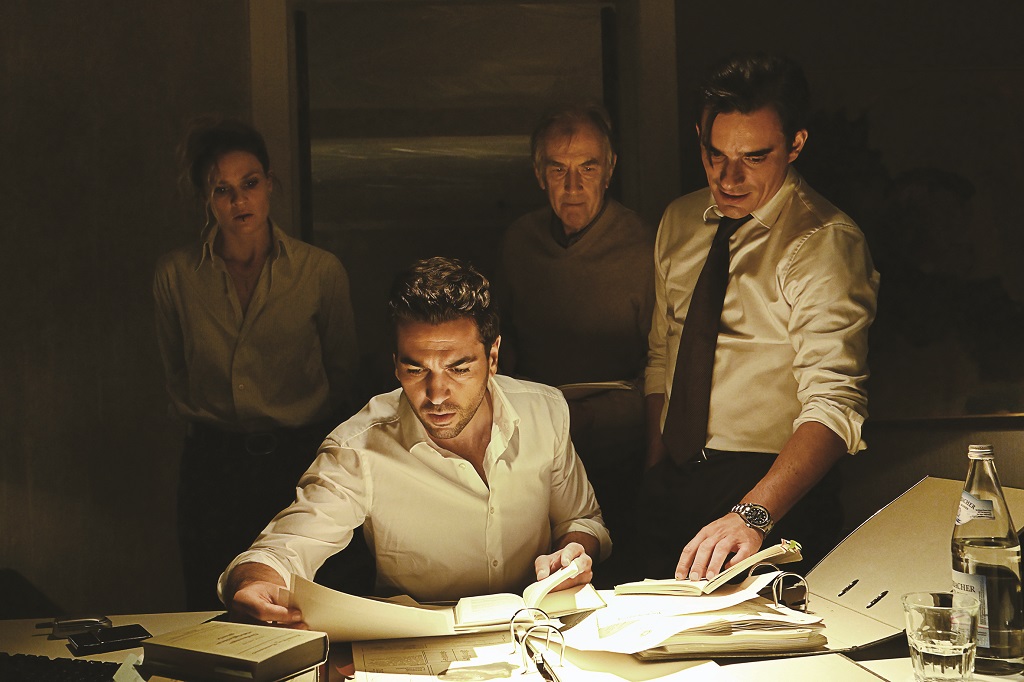 Cinematheque Passion and Goethe-Institut Hong Kong team up for the fourth time to present the German Film Festival [email protected] 2019 from October 19 to November 13, 2019. The festival features ten recent thought-provoking German works, two "Macao Special" films and four compelling works from Director-in-focus Volker Schlöndorff, followed by a talk that will explore the artistic practice of this German film maestro. Adapted from a real-life event, opening film Balloon transports the audience back forty years when Germany was split between the East and West. Portraying a family that plans to escape East Germany to the West in a hot-air balloon, this compelling film depicts people's hope and fight for freedom.
Based on a sensational "honor" killing event, A Regular Woman charts a Muslim woman's experience of oppression. Gundermann unveils the relationship between East German secret police Stasi and Gerhard Gundermann, an East German singer-songwriter who tragically died in 1998. Roads is about the friendship between two young men in search of their beloved ones throughout a hilarious and exciting journey. The Most Beautiful Couple investigates hidden desire through the traumatic and dark experience of a middle-class couple. Sweethearts brings you a moving friendship between single-mother-and-criminal Mel and her hostage. 25 km/h unites two brothers at their father's funeral, and a journey for the meaning of life develops. Documentary Chris the Swiss traces the mysterious death of journalist Chris, who is the director's admired cousin. The Collini Case uncovers a scandal from World War I and a murder. In The Mover, 60-year-old mover Walter kicks tenants out their houses for a money-laundering syndicate, until one day he faces a dilemma: the tenants he has to kick out are his son and daughter-in-law.
When: October 19–November 13, 2019
Where: Cinematheque Passion, 13 Travessa da Paixão, Macau
How much: MOP $60
Full-time students and senior citizens age 65 or above can enjoy 50% discount
Tickets are available from Saturday, October 5, 2019 onwards
For more information, call +853 2852 2585 or check their website
Tags
Related Posts