This summer, we give you more reasons to take the leap at AJ Hackett Macau Tower. Highlighting four exciting activities including; Bungy Jump, Skywalk, Skyjump, and Tower Climb, make your summer an unforgettable one with these incredible deals.
All Macau local ID card holders, blue card holders, and all Macau university members (upon presenting identification) will get 50% off on all stand-alone first time activities. Also, you get 60% off on any second and third activities and the fourth same activity is FREE and if you bring a friend with you then, he or she gets 20% off, no questions asked.
By the way, did you know that if you purchase Bungy, Skyjump and Tower Climb packages, these prices include a FREE Skywalk? Too cool!
Here are some fun facts before you book today!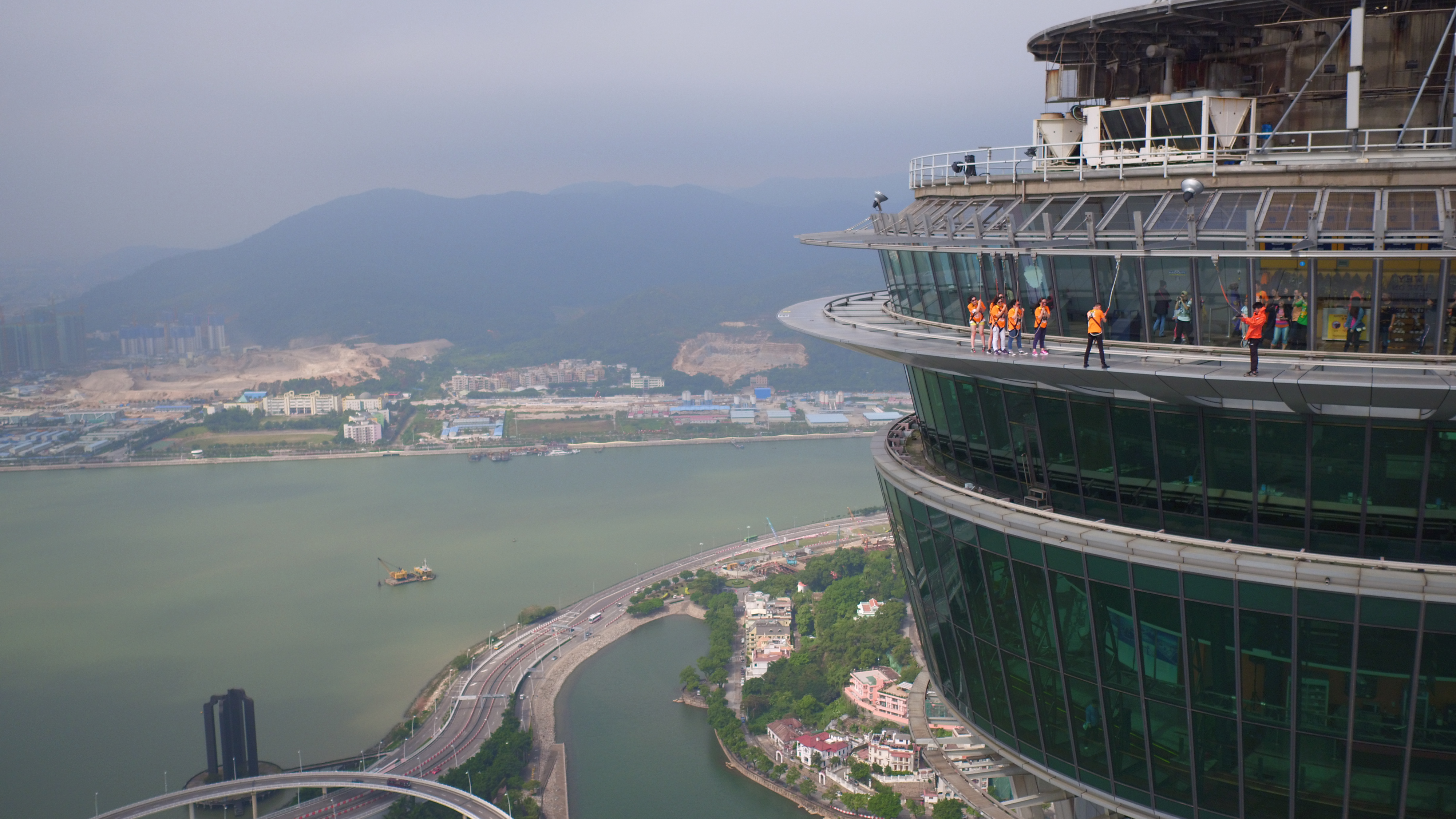 • Girl power is the name of the game because according to AJ Hackett statistics, 52% of bungy jumpers are women. Grab your gal pals and go for a fun bonding day jumping off the Macau Tower!
• We've not left out the men as well because the Tower Climb is mostly led by men.
• A.J. Hackett (hey, sounds familiar!) became famous the world over in 1987 when he jumped from the Eiffel Tower in Paris. Afterwards in 1988, he set up the Kawarau Bridge in New Zealand as a commercial bungy jumping area at a height of 47 metres.
• If you're all for breaking records, AJ Hackett Macau Tower holds a Guinness World Record for the World's "Highest Commercial Bungy Jump Facility (from a building)" at 233m. It's also home to the World's Highest Urban Tower Climb at 338m, where you can enjoy the best views of the city.
• Join more than four million people who have done a bungy jump since 1986, with 0 fatalities.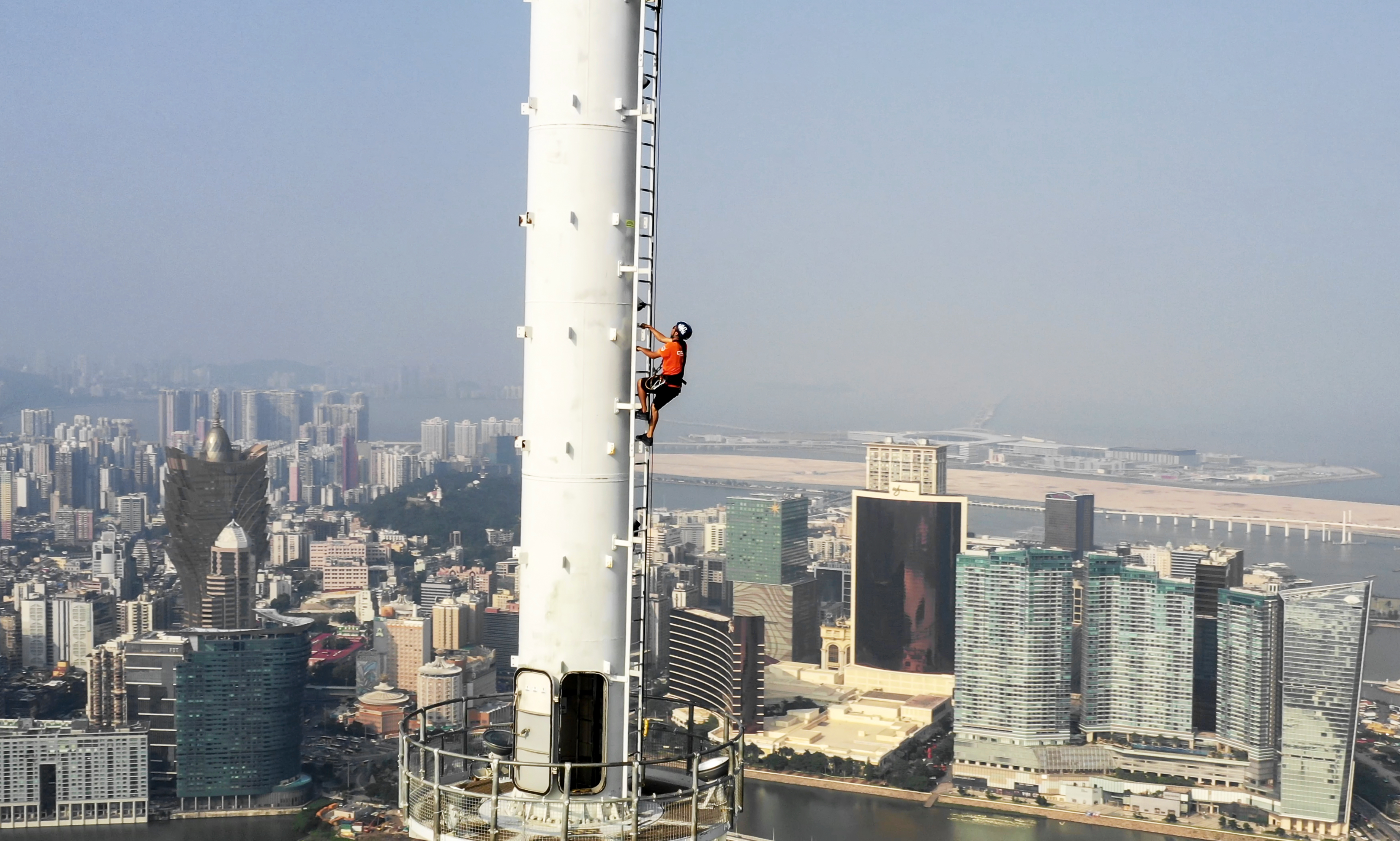 • The first bungy jump was made by young men from Pentecost Island in the Vanuatu archipelago. They threw themselves off wooden platforms with vines attached to their legs to prove their manhood. They do it 'til this day.
• Age is just a number and this is the same when it comes to adventure! Did you know that the oldest person to do a bungy jump with AJ Hackett was a 94-year-old? No need to wait that long though because the Macau Tower offers fantastic deals this summer!
• The limit weight for Bungy is 125kg and for Skyjump is 120kg for both these specific Macau Tower jumps but there's no stopping anyone who wants to fulfill their bucket list. Fun fact: the heaviest jumper who ever participated at an AJ Hackett site was a whopping 210kg (in Cairns). Don't let anything get in the way of achieving your dream.
• No need to worry about communicating what you want to achieve with AJ Hackett Macau because their crew speaks many different languages to cater to diverse nationalities. Including Mandarin, Cantonese, Portuguese, English, Tagalog, Welsh, Japanese, and Spanish to name a few–you won't get lost in translation or miss instructions with the certified experts in the field of bungy jumping.
This summer, tick off something from your bucket list and make memories that will last a lifetime!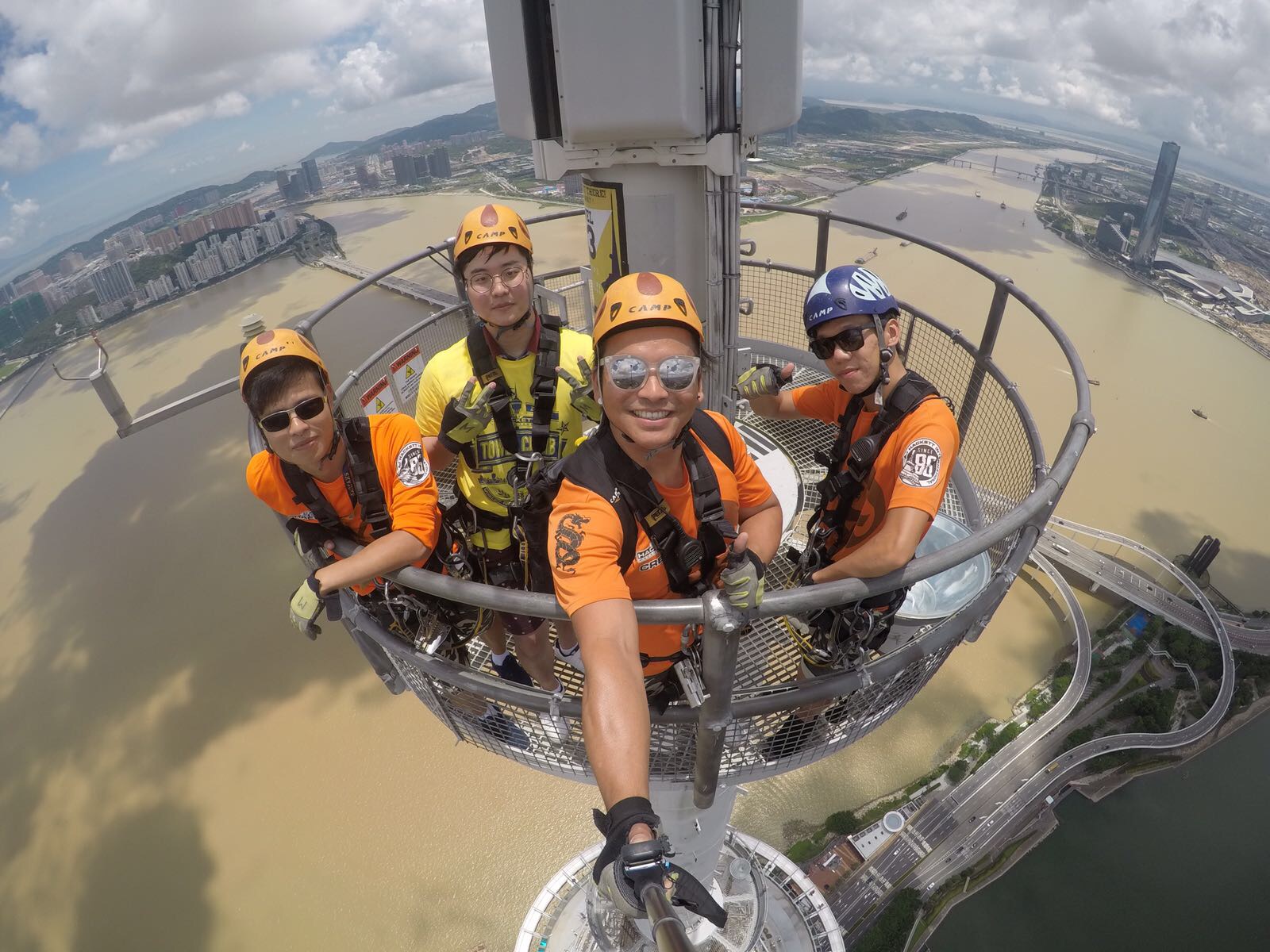 For our friends from Hong Kong, the short ferry ride will be worth it because there are some seriously cool packages for you with KLOOK. Hurry and book today!
AJ Hackett Macau Tower, Limited Level T2, Adventure Zone, Macau Tower, Macau, +853 8988 8656, www.ajhackett.com
Tags