Summer is here and, with it, the kids are on holiday! How can one entertain them and have fun at the same time? We've selected the best events in town to take your kids to where you can all spend quality time as a family. Read on to find out what, where and when to enjoy these awesome events with our July family-friendly activity selections.
(See featured image above)
A little kid is taking the day to visit her grandfather who works as a relic restorer at the Forbidden City. They haven't seen each other in a long time, so when grandpa's birthday comes, the young girl decides to surprise him, popping by with a beautiful cake. Delighted to see his granddaughter, the old man has his own surprise too, a cool mini-set of tools and a large magnifying glass! When the little one uses the big lens, she is suddenly taken into a strange, wonderful world.
The Little Kid in the Forbidden City is a children's theatre brought by the Beijing Poly company to celebrate the beauty of our past. Taking the gaze of a young girl, the show tells us about the importance of history and tradition, inspiring children to protect heritage and treasure our roots. The performance features a recorded soundtrack by Cai Guoqing, a well-known singer, and his son. Written in tandem with a team of historians, this lively adventure ensures children will make the most of collective memories.
When: Grand Auditorium, Macao Cultural Centre, Avenida Xian Xing Hai s/n, NAPE, Macau
Where: Friday and Saturday, 7:30pm, July 5 and 6, 2019
How much: MOP $100–180
For more information and ticketing, check here
It's time to plan summer for your kids and keep your little ones busy until school starts up again. For the fourth year in a row, Grand Lapa offers fun-packed summer program with various activities for kids, which runs every week (Monday to Sunday) from July 6 to September 1 at Kids Co., Grand Lapa, their specialized children's play and learning area. Children from 4 to 12 years old will definitely find a fun activity to enjoy as there's everything for the adventure seekers, to the kid who loves cooking, arts and crafts.
This Summer Fun Getaway program includes sessions such as, creative workshop of Puppet Craft Making, Mini Puppet Show, Music Jam, Fitness fun with Yoga or Bollywood Dance, Theatre Art Games; Cookery Beginner or Advanced Class where kids can wear a proper chef hat with apron and learn various fun recipes; Messy Mix Painting, where kids can enjoy craft painting using bags, ceramic, t-shirt; Sports 'n Fun Games and Outdoor Exploration where kids can enjoy outdoor photography, Treasure Hunt, Sports Games, Nature Crafting and many more.
When: July 6–September 1, 2019
Where: The Kids Co. Children's Centre, Grand Lapa Macau, 956-1110 Avenida da Amizade, Macau
How much: Six activities package for MOP $985, MOP $865 for resort members
For more information, call +853 8793 4820 or email to [email protected] to register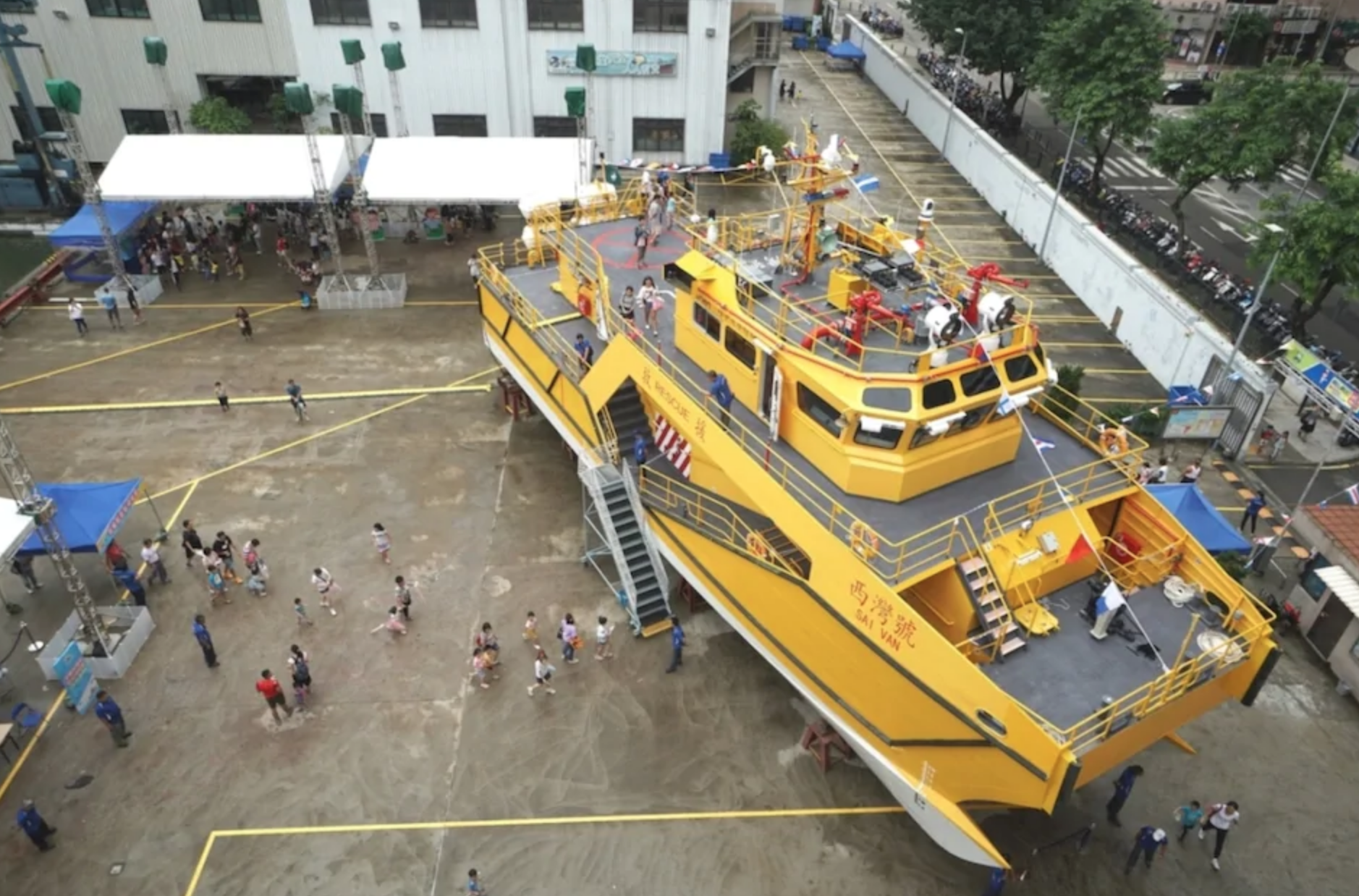 Marine and Water Bureau Day is marked not only by a 24-hour period but also by a range of activities by that government unit throughout July. It includes the opening of the Guia Lighthouse – part of the UNESCO-listed Historic Centre of Macao, and usually off-limits to visitors – to the public every weekend during the month. Entry to the Maritime Museum is also free of charge on selected days in July. During those particular days, visitors can also try their respective hand at activities presented in several workshops. For the Marine and Water Bureau Fun Day (July 14), the Government Dockyard grants visitors the opportunity to board one of the bureau's vessels or have their photograph taken standing next to it. Several booths offering games are also available on the site during the Fun Day, to help visitors learn more about the work of the Marine and Water Bureau, as well as about maritime safety and water conservation. Visitors can try their hand at tying seafarer knots or firing a water cannon. In addition, there are boat rides available across the Inner Harbour on selected days.
When: July 6–28, 2019
Guia Lighthouse Opening – July weekends (6 and 7, 13 and 14, 20 and 21, and 27 and 28, 2019, from 10:00am to 5:30pm)
Where: Throughout the city, including the Maritime Museum and the Guia Lighthouse
How much: Free admission
For more information, check the event's website, call +853 2855 9922 or send an email to [email protected]

Last summer, the Carmo Market festival in Taipa–also known as Feira do Carmo–attracted up to 30,000 visitors. Around 55 of Macau's small and medium-sized enterprises showcase their products which includes typical local delicacies at the annual event. It is organised by The Industry and Commerce Association of Macau.
When: 12:00pm–6:00pm, Saturday and Sunday, July 13–September 8, 2019
Where: Around Carmo Hall, Avenida de Carlos da Maia, Taipa
How much: Free admission
For more information, call +853 2823 6617, send an email [email protected] or check their Facebook page

Born slightly different from everybody else, having a flipper for a foot, little Max lives isolated, seeking to be happy, away from everyone's gaze. She has constructed her own world, half real and half invented, and made that world her refuge. One day, the sudden appearance of a strange little bird will change everything. The new friend will offer Max a fresh start, a chance to break free from solitude.
Only when an intruder invades her small, fragile world will Max understand that she never really wanted to be alone. Unlearning everything she has learned will make her light, able to dance to her own tune, unique and perfect. Then she can open her arms and embrace the world once more.
When: July 25–28, 2019
Where: Macao Cultural Centre, Avenida Xian Xing Hai s/n, NAPE, Macau
How much: TBA
For more information and ticketing, check here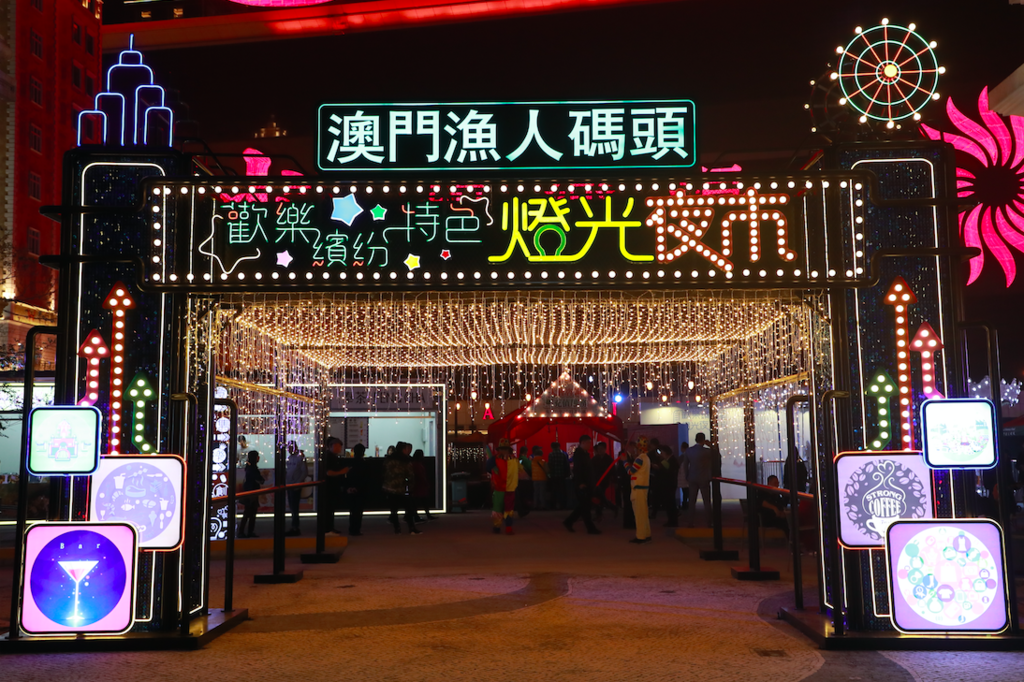 Light Night Market at Macau Fisherman's Wharf is definitely suitable for families and groups of friends. It features a traditional teahouse and a food street that measures 95 metres in length. The market includes a variety of events such as a vintage-toy exhibition, dragon and lion dance displays, a vintage car party, a parent-child vintage fashion show and access to amenities including an inflatable castle for children over the course of its five-month residence.
When: Fridays–Sundays, 5:00pm to 10:00pm, April 18–August 11, 2019
Where: Macau Fisherman's Wharf, Avenida da Amizade E Avenida, Dr. Sun Yat Sen, Macau
How much: Free admission
For more information, call +853 6229 8000 or check their website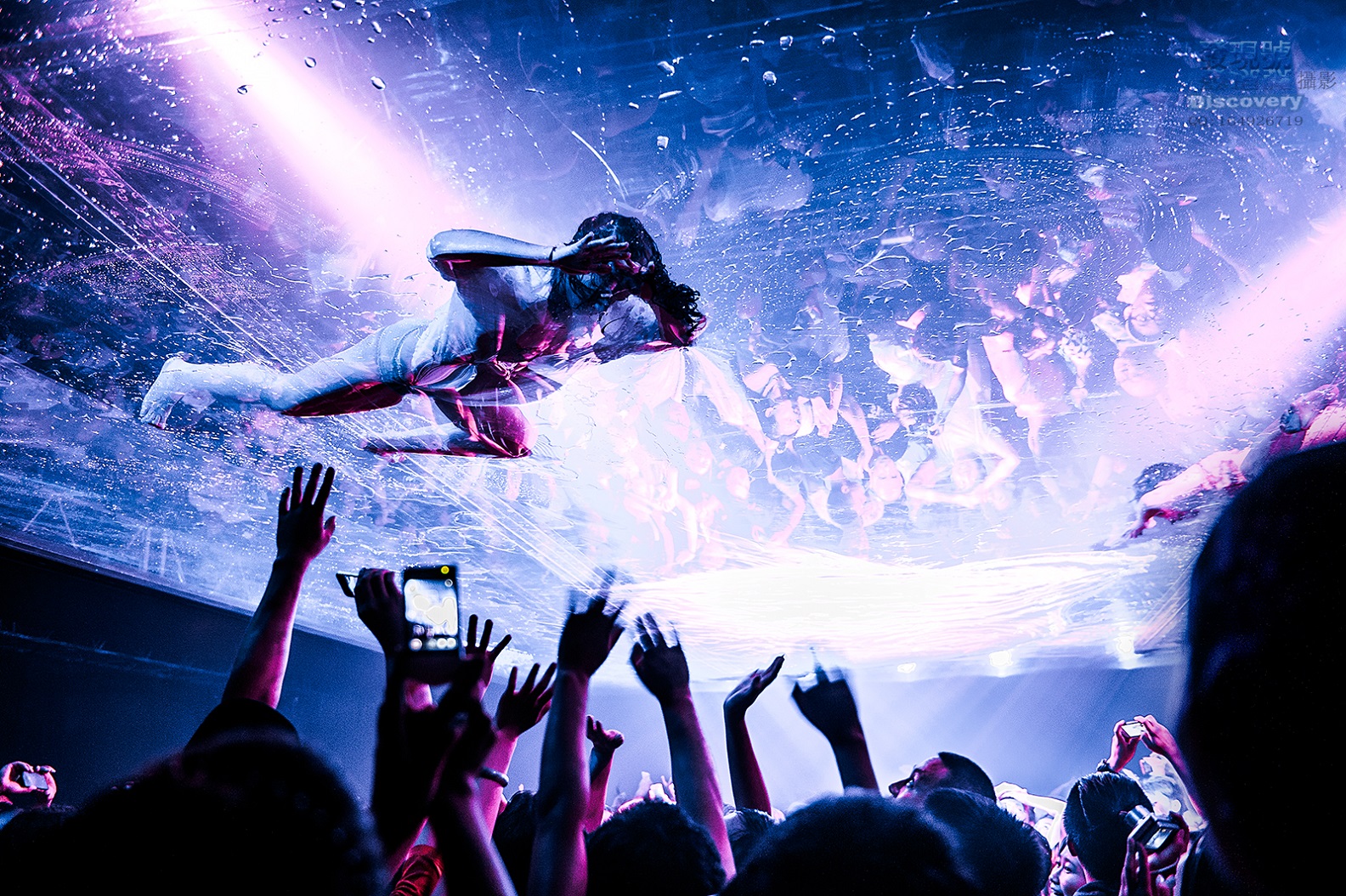 As a trendsetter in Asia's entertainment landscape, MGM stages the unconventional Fuerza Bruta Wayra at MGM Theater, the immersive theater party experience that has swept across the globe. Arguably one of the world's craziest theater show, this Argentine theatrics is an extraordinary, three-dimensional standing show pumping your adrenaline, stimulating your senses and electrifying your body every second.
For the first time in Macau, Fuerza Bruta Wayra unwraps the outside-the-box theater and party surprises at MGM Theater. The standing show redefines the show rules with no rigid stage or seating arrangement. The audience are at the center stage of the show–just interact with performers! Wherever you are in the theater, you are fully submerged in the 360-degree view and surrounded by shock waves of the theater's mind-blowing visual effects and lighting. Fuerza Bruta Wayra Macau is a footloose sensory journey. Speak loudly. Run wildly. Take videos casually. Snap selfies smoothly. Be ready to welcome performers coming out of nowhere and from all directions, or react to unexpected scenes.
When: June 14–August 4, 2019
Wednesday–Friday: 8:30pm, Saturday and Sunday: 5:00pm and 8:30pm
Where: MGM Theater at MGM Cotai, Avenida da Nave Desportiva, Cotai
How much: MOP $488 per person
For more information, call +853 8802 3833 or send an email to [email protected]
Tags