We're back with the ultimate guide to all things fantastic and fun to do in Macau this year. If you could only do one thing each month, then make sure to bookmark this page for the best events and activities in the city. Making heartwarming memories with your loved ones don't need to be expensive, fussy or tiring. Our guide has something for every kind of mood and personality so start your planning now.
February
It's the month of love but love should be celebrated every day for the rest of the year and what's more romantic than dinner at an Italian restaurant? Explore our line-up of the best Italian restaurants in our beautiful city or ideas on where to take your special lady or man. Don't miss a unique exhibition happening at the City of Dreams called Ferrari: Under the Skin Exhibition. Discover and learn from a glorious history of 70 years of one of the most iconic car brands in the world.
March
This March, we recommend two amazing events to go to. Marvel at the "Masterpieces of Russian Art from the State Tretyakov Gallery" exhibition in Macau, showcasing a total of 70 oil paintings and statues from the 18th to 20th century at the Russian gallery. All works are from world-acclaimed artists including I.N. Kramskoi, I.Y. Repin, I.I. Shishkin, V.Y. Makovsky, among others. Catch it from January 19–April 22, 2019 and admission is free.
If you've already seen the City of Dreams' The House of Dancing Water, then head to Studio City with the world's first action-packed, all-electric, indoor theatrical stunt show, Elēkron. Bold, jaw-dropping, heart-stopping stunts will light up the arena in a 75-minute show of non-stop, death-defying action that will keep spectators on the edge of their seats. Elēkron features more than 70 powerful electric vehicles including sports cars, customized buggies, quads, trials bikes, FMX bikes, and even a biplane. All are engaged in a succession of daredevil feats that take place at super close range to the audience!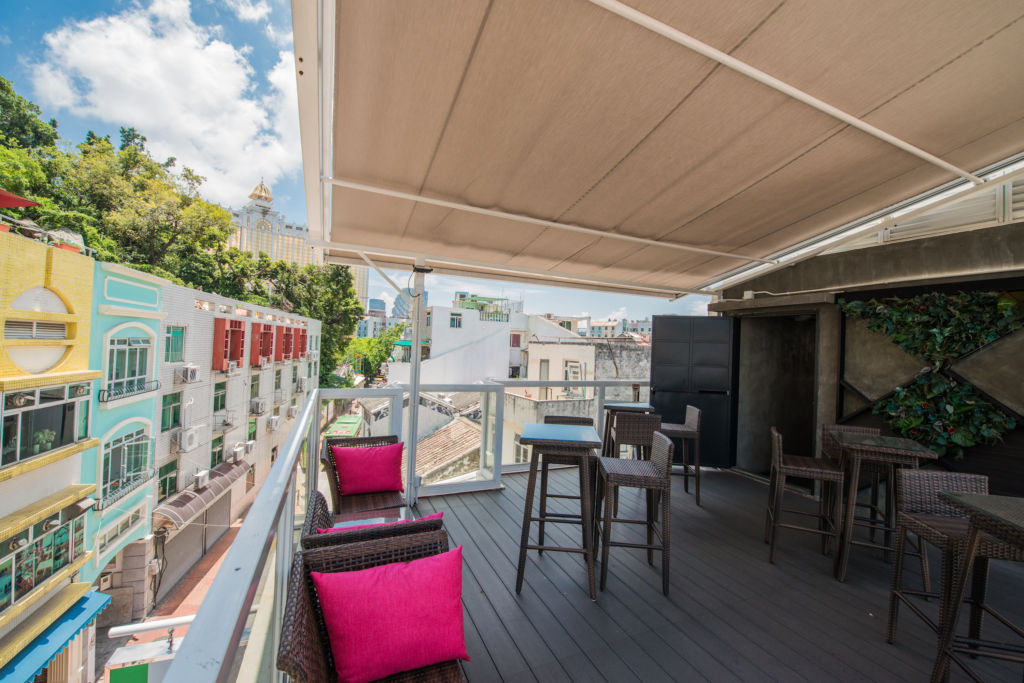 April
What's the best thing to do on a summer afternoon in the city? Macau can be really hot during the summer months, so the best way to chill out would be on a nice rooftop with an iced coffee or a cool beverage with friends. Here is a list of some of the hippest trending rooftop venues in Macau that you definitely need to check out this month. For a quick bite with family and friends, go to the best pizza restaurants in Macau for some delicious comfort food, perfect for sharing.
It's the Easter holidays and Taipa Village Macau is always teeming with family friendly events this time of the year. Mark your calendar for the Hush!! Music Festival at the scenic Hac Sa beach. It's one of the largest gatherings of musical talent in one setting ever in Macau and best yet, it's free entry for everyone!
May
The 30th Macao Arts Festival is a wonderful and magical event where artists both local and international take this opportunity to showcase mesmerizing productions that attract visitors from the region. There will be a line-up of spectacular shows in various forms and interactive activities for the whole family to take part in and cultivate interest amongst children.
One of the most delicious events is also happening in May. The Le French GourMay takes place at the most elegant restaurants around the city. Take your foodstagram a notch higher and learn some tips from A French Expat Guide to Living in Macau or check out last year's Ultimate Dining Guide to Le French GourMay in Macau to keep you ready for this beautiful affair.
June
Macao International Dragon Boat Races is an annual event that draws a huge crowd so make sure to pencil it in on your diary. Cheer on athletic teams from different countries who are invited to Macau to participate in this sports event enriched with traditional features.
Macau and Hong Kong have been connected by ferry for decades. However, there's a new way of crossing the waters dividing both regions—the longest bridge in the world! Go on a journey and cross the Hong Kong-Zhuhai-Macau Bridge, locally known as HZMB. Check out our ultimate guide to experience HZMB to ensure you're well-prepared. Check out the best events in Hong Kong on our page each month to plan your itinerary to our dear neighbor. Consider a weekend at Lantau and read our guide to a getaway at Hong Kong's biggest island full of greenery.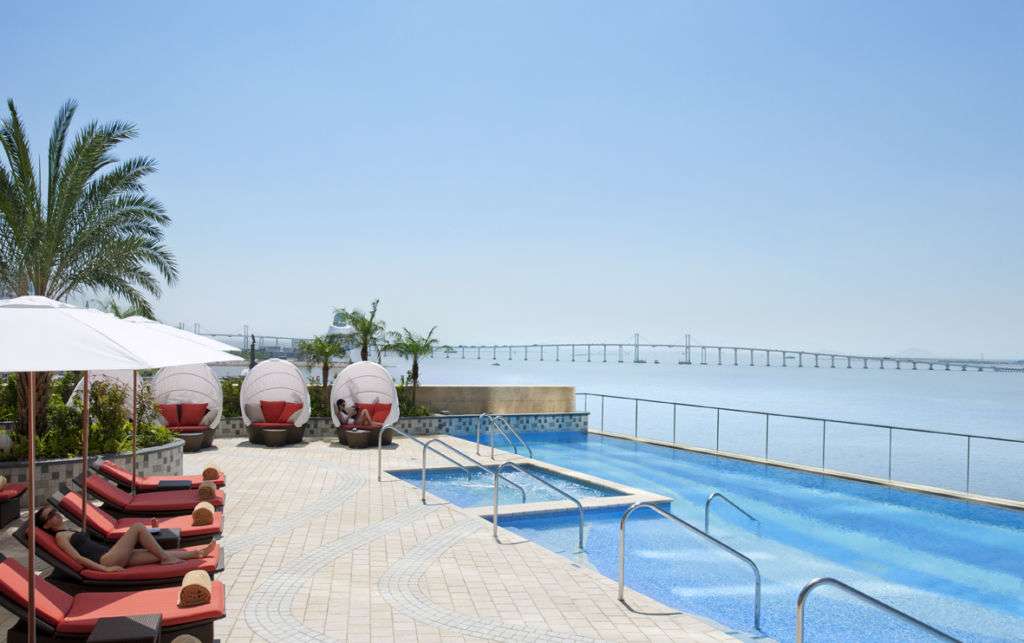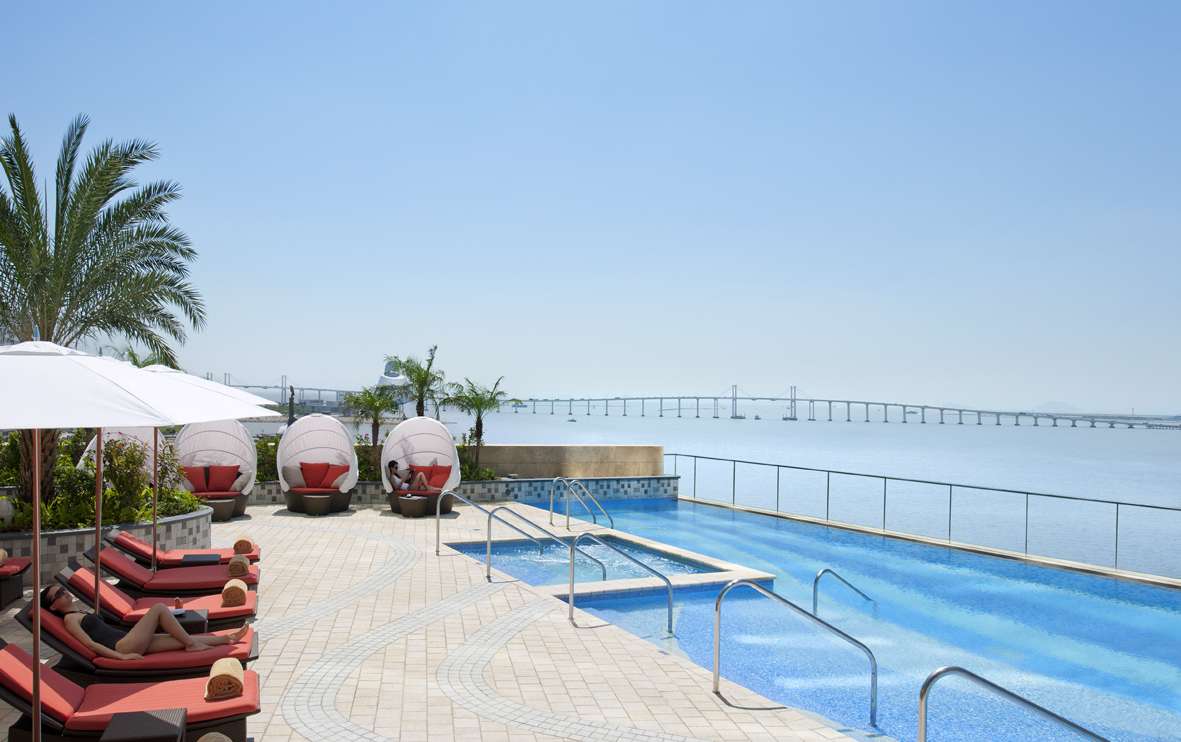 July
July is all about simple things in life. After a long day at work, head to one of Macau's best wine bars for a tipple with stunning views of the city. It's a good time to reflect as it is the middle of the year and you'll need to regroup to ensure your yearly goals are met. Bond with family, friends, and workmates for a time well spent.
Summer in July also means school is out and the heat is on. This is a great opportunity to go on a street food hunting trip around the city or enjoy a fun day out with the whole family. Macau has no shortage of great pool destinations so beat the heat, relax, and do it with style at these best outdoor swimming pools. Trust us, there's never a boring moment in Macau! This month should be all about rediscovering the hidden gems of the place we call home.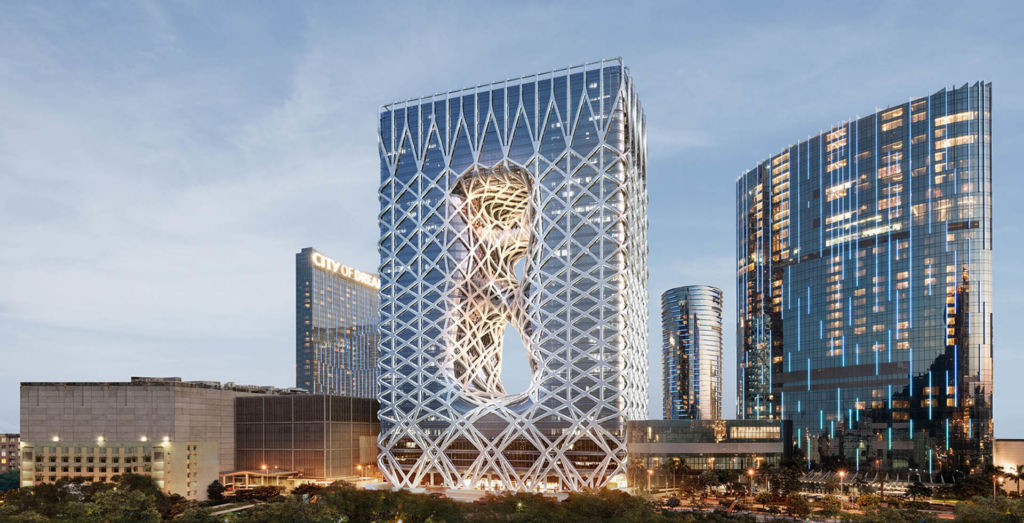 August
Explore one of Macau's iconic landmarks, Morpheus. Morpheus is a gem of modern architecture that is a relatively new, but already momentous element of Macau skyline. The hotel features the first free-form exoskeleton exterior on a high-rise structure. Embark on a food trip exploring prestigious dining spots in this remarkable resort. Morpheus not only offers luxurious hotel rooms and restaurants (including two by world famous Alain Ducasse), but it also offers outstanding art by famous contemporary artists from Japan, France, and the USA. Just passing by this monumental hotel or strolling inside is already an experience to remember.
If you fancy a different sight, head to Zhuhai's Beishan Village for a beautiful day of adventure. For a diverse variety of must-see places, follow our sample Zhuhai itinerary taking you to a temple, palace and a spot of shopping before you end your day out.
September
The annual Macau International Fireworks Display Contest at the Macau Tower Shorefront runs throughout the weekends of September. It is considered one of the most photographed events in the city and many visitors choose this time of year to come to Macau. Prepare for spectacular displays in the night sky that can be enjoyed from many vantage points on the Macao Peninsula and Taipa Island. September also marks the Mid-Autumn Festival when the city is dressed in beautiful bright lanterns and a festive mood.
October
Celebrate the finest melodies at the 33rd Macao International Music Festival taking place from October 4–November 3. Revel in and support magnificent musical acts and productions highlighted at this incredible event.
It's also the month of Trick or Treats and Oktoberfest in the city that kind of never sleeps. Additionally, mark the 22nd Lusofonia Festival on your calendar because it is definitely not to be missed! The exciting event offers a diverse programme of activities, featuring the culture of each community residing in Macau. There will be all manners of food, music and dance shows and games for all ages. Organized by the Cultural Affairs Bureau and co-organized by the Macao Government Tourism Office and the Civic and Municipal Affairs Bureau, the Lusofonia Festival will be held from October 18–20, at the Taipa Houses.
November
The winter season will be starting come November. Watch out for cool events consisting of sports, music concerts, and other activities. One of the highlights of this month is the 66th Macau Grand Prix. Make sure to grab your tickets early if you want to see one of the world's best urban racing competitions. The 19th Macau Food Festival is also happening so plan to go with family and friends or enjoy the cold weather with outdoor activities.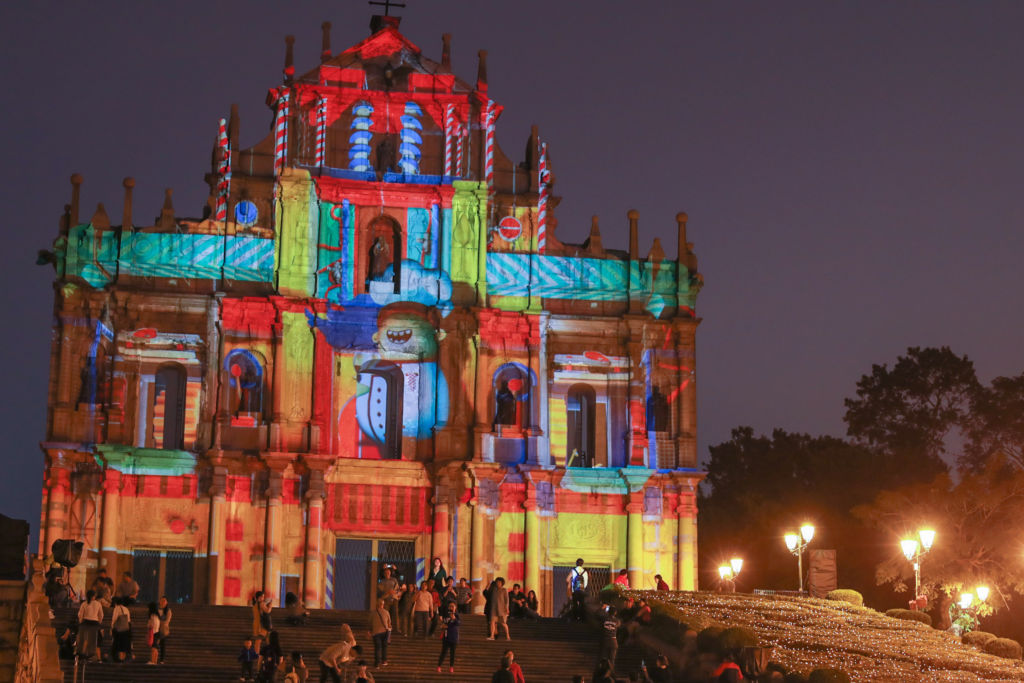 December
Macau is a city teeming with fantastic events at this time of the year. The city lights up, literally, to celebrate the festive season but aside from that the International Film Festival and Awards will also be taking place this month as well. The month kicks off with Macao International Marathon and then Macao International Parade and Macao Light Festival together with several art exhibitions happening around town! You don't need to travel far to feel the festivities of Christmas and the upcoming New Year. Everything you need is right here. Convince your friends to visit with this piece, 10 more reasons to visit Macau and check out our events page for the latest happenings!
Feature image photo credit: Macao International Parade Facebook
Tags