There are so many amazing things to do with kids in Macau! From cool and fuss-free activities to amazing outdoor trips and educational events, you're guaranteed to have a memorable holiday or an easy fun weekend with the little ones thanks to the city's amazing selection of activities for children. Check out this list of our favorites!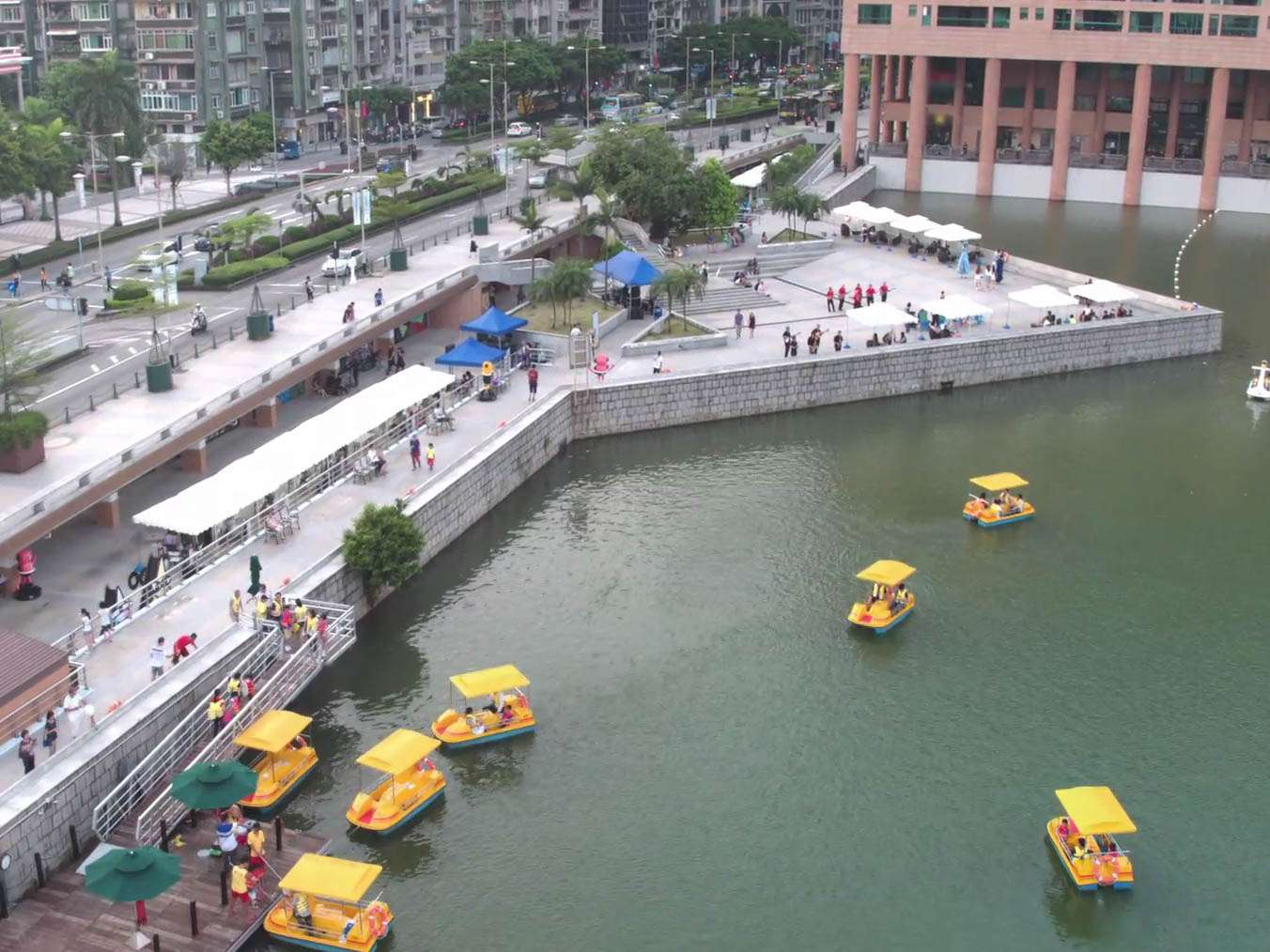 Water Bicycles at Nam Van Leisureland
Situated on the stunning Nam Van waterfront along the Praia Grande promenade, this is one of the city's best family attractions. Anim'Arte Nam Van features an arts pavilion, indoor crafts and book market, cultural and creative shops. There is also a weekend craft market, graffiti display area and much more. We recommend the water bicycles for fun on the lake. Water bicycling is MOP $20 for a two-seat pedal boat and MOP $40 for a four-seat pedal boat, both prices for thirty minutes. Stroll along the freshly decorated shop row, with new installations and graffiti, or explore the craft market. There is also a laser performance every weekend.
Nam Van Leisureland 744B Avenida Panoramica do Lago Nam Van, Macau,+853 2833 3000, macaotourism.gov.mo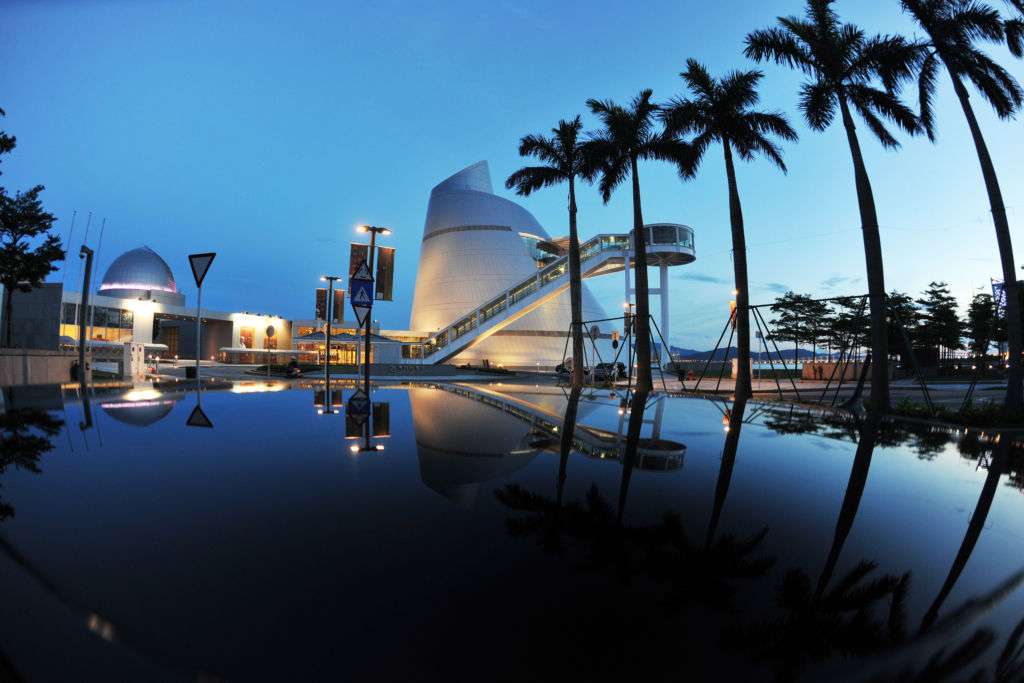 Planetarium at Macao Science Centre
Head to Macao Science Center for some astronomy lessons. The Planetarium has around 127 seats equipped with interactive controls. Wearing special glasses, the audience can see 3D images projected onto the screen. Its powerful database, coupled with the amazing projection effects, can take viewers on a journey traveling freely into space. You can also opt to explore the entire hub of Macao Science Centre with various educational activities for kids of all ages. The Planetarium features 3D shows and is priced at MOP $80 while 2D is priced at MOP $60, and the Exhibition Center is MOP $25.
Macao Science Center Avenida Dr. Sun Yat-Sen, Macau, +853 2888 0822, www.msc.org.mo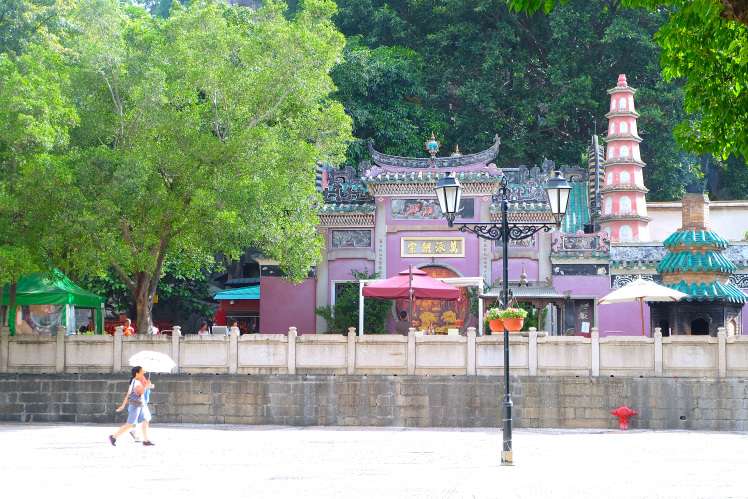 Free Pedicab around Macau
The three-wheeled, two-seater pedicab is a traditional mode of transport that lives on in the vibrant city. Find these entertaining vehicles at the pavement in front of Barra Square, Kun Iam Tong, Macao Science Center, and Rua da Baía de Nossa Senhora da Esperança in Taipa, where you're most welcome to take photographs with them. You can even enjoy a free tour on the pedicab itself at various times.
Various locations such as Macao Science Center and more.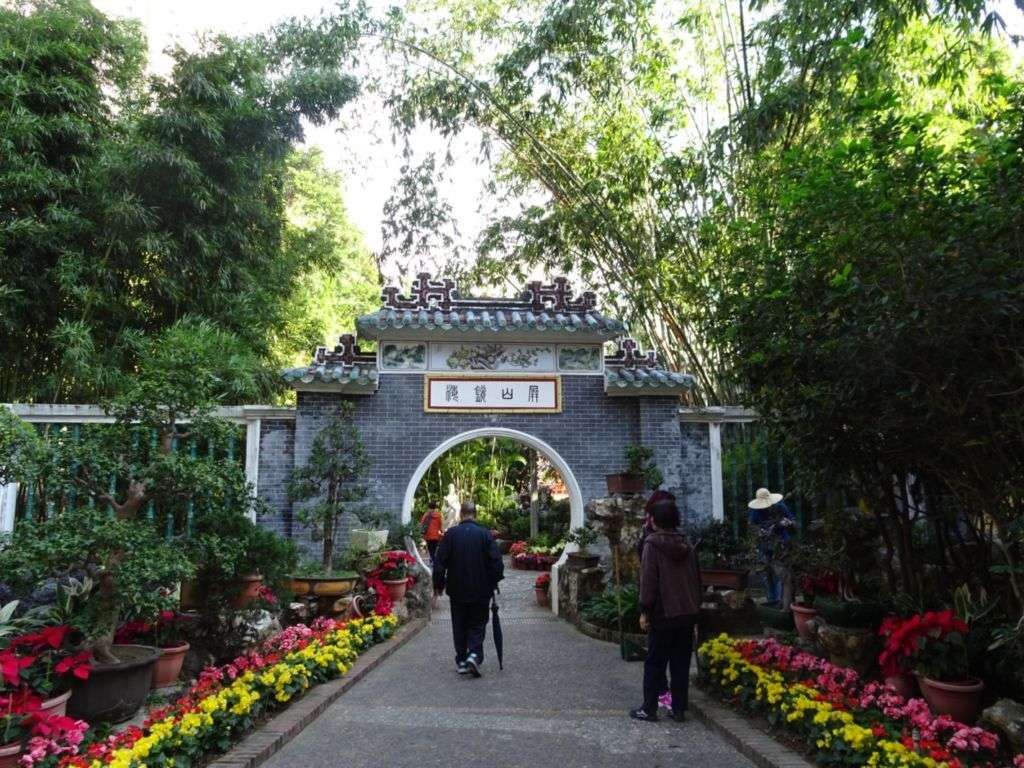 Macao Tea Culture House at Lou Lim Ioc Garden
The Tea Culture House is tucked away in the enchanting Lou Lim Ioc Garden. The quaint spot is where you'll find everything you need to know about tea, while exploring one of Macau's lesser-known areas. The house features southern European elements and a Chinese tiled roof that complement the Portuguese-style buildings in the area, surrounded by the Suzhou-inspired landscape of Lou Lim Ioc Garden. The garden provides a cool and quiet sanctuary away from the hustle and bustle of the city. It is open daily from 9:00am to 7:00pm and closed on Mondays. Admission is free.
Macao Tea Culture House at Lou Lim Ioc Garden Avenida do Conselheiro Ferreira de Almeida,
+853 8394 3783, www.icm.gov.mo
Macao Museum
Head to Macao Museum to discover exhibitions aimed to inspire and encourage children to learn about the history of Macau. There are various exhibitions of artworks, relics and educational sections that children can explore. Macao Museum provides an interesting learning environment for children of all ages. End the tour at the Mount Fortress and marvel at the scenic view of the city. It's time well spent with the whole family.
Macao Museum 112 Praceta Do Museu De Macau, +853 2835 7911, www.macaumuseum.gov.mo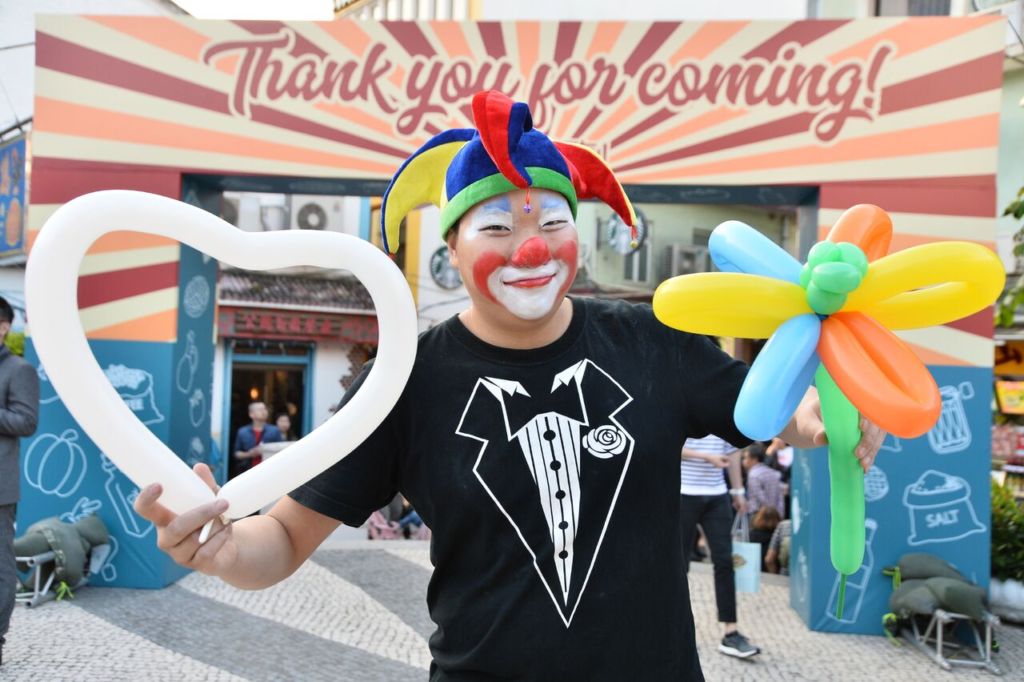 Taipa Village Summer Family Fun
Make it a summer to remember forever with the whole family. Give your kids some memories and head to the coolest place in Macau this season, Taipa Village. Enjoy a feast of flavors, fun, and festivities. Join the series of fun-filled workshops, including face painting, portrait drawings and other activities provided by local creatives and handicraft artists stationed there during summer weekends. It's a productive way to enrich your children's skill and confidence. The participating art groups include Binshu Treecie, Blessing Balloon, Me More Macau, WiniC Makeup & Styling, and others. Don't miss out on this exciting event.
Taipa Village Art Space 10 Rua Dos Clerigos, Taipa, +853 2857 6116, www.taipavillagemacau.org.mo
Tags
Related Posts