There are so many amazing things to do with kids in Macau! From cool and fuss-free activities to amazing outdoor trips and educational events, you're guaranteed to have a memorable holiday or an easy fun weekend with the little ones thanks to the city's amazing selection of activities for children. Check out this list of our favorites!
(Featured image above)
teamLab SuperNature Macao is one of the most exciting experiences for the whole family in Macau. This groundbreaking permanent interactive experience is unique and unleashes the creativity of young minds. The stellar location boasts 5,000 square meters of labyrinthine floor space transformed by teamLab into an extremely complex, three-dimensional world across varying elevations, featuring immersive and compelling artworks. There are a lot more installations on-site for everyone to discover. The whole family will be thrilled with all the fun and interaction teamLab SuperNature allows.
Guests can immerse their bodies in art with others, influencing and becoming a part of the artworks themselves. It's exciting to see how a person can become one with the art, blurring their perception of the boundaries between the body and the artwork. It's open daily from 10:00am to 10:00pm (last entry at 9:15pm) and priced at MOP $238 per adult and MOP $168 for kids aged three to 12years old.
For more information, check the event's official website and buy tickets here
teamLab SuperNature Macao Cotai Expo, The Venetian Macao, Estrada da Baía de Nossa Senhora da Esperança, Cotai, +853 2882 8818, www.teamlab.art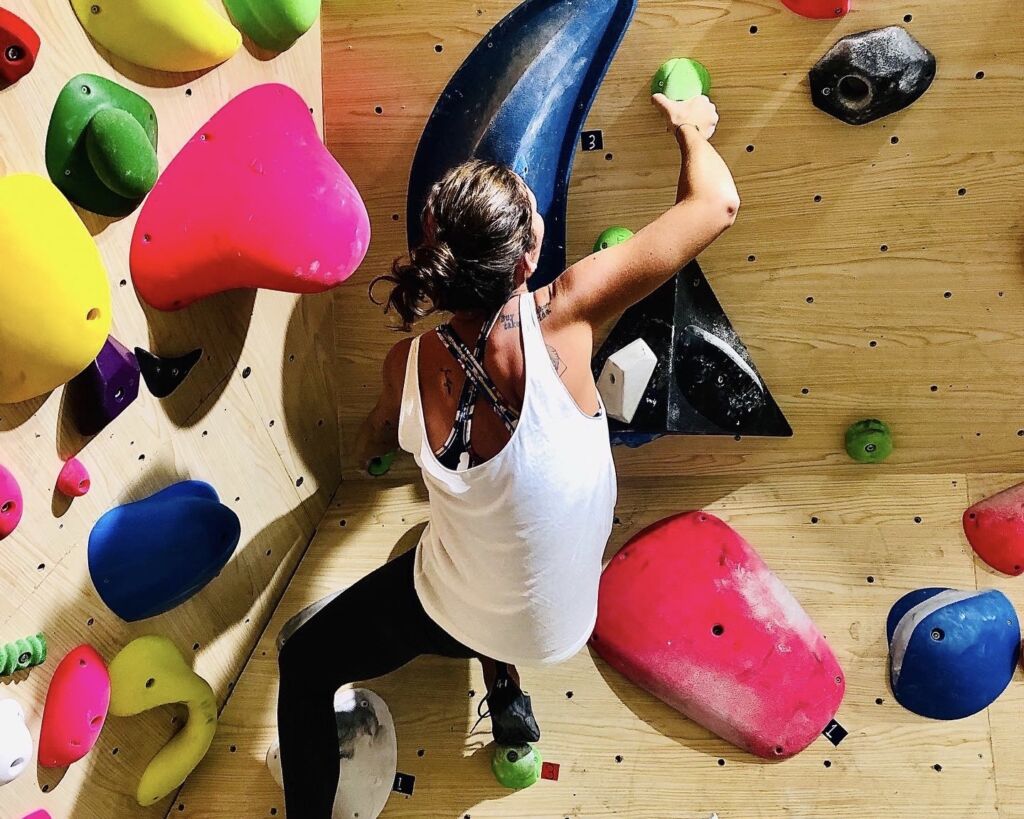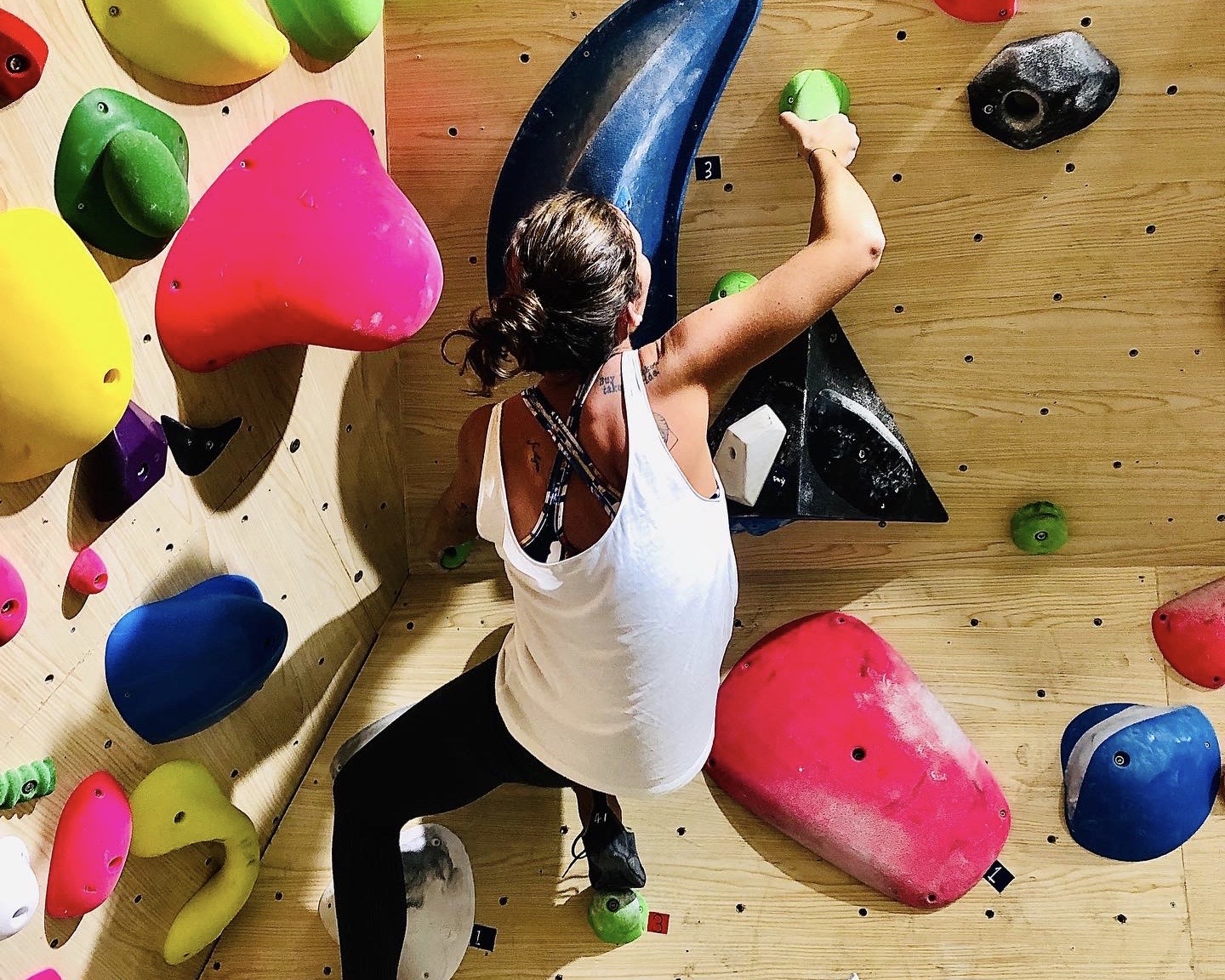 Solution Climbing Gym
We've recently discovered Solution Climbing Gym and we recommend it for families who love the great outdoors but want to keep it safe for now. This fantastic location has a compact space and complete equipment from beginner, average, and expert. It is suitable for everyone of all ages to learn from each other and exchange their experiences through this fun and creative activity. Build your passion for rock climbing and join their numerous activities. You know what they say, "When you fall, the only way to go is up". It's a much-needed encouragement amid challenges around us.
For more details, visit their website and Instagram page @solution.climbing
Solution Climbing Gym 14 Tv. das Hortas, Macau, +853 6339 5377, www.facebook.com/solutionclimbinggym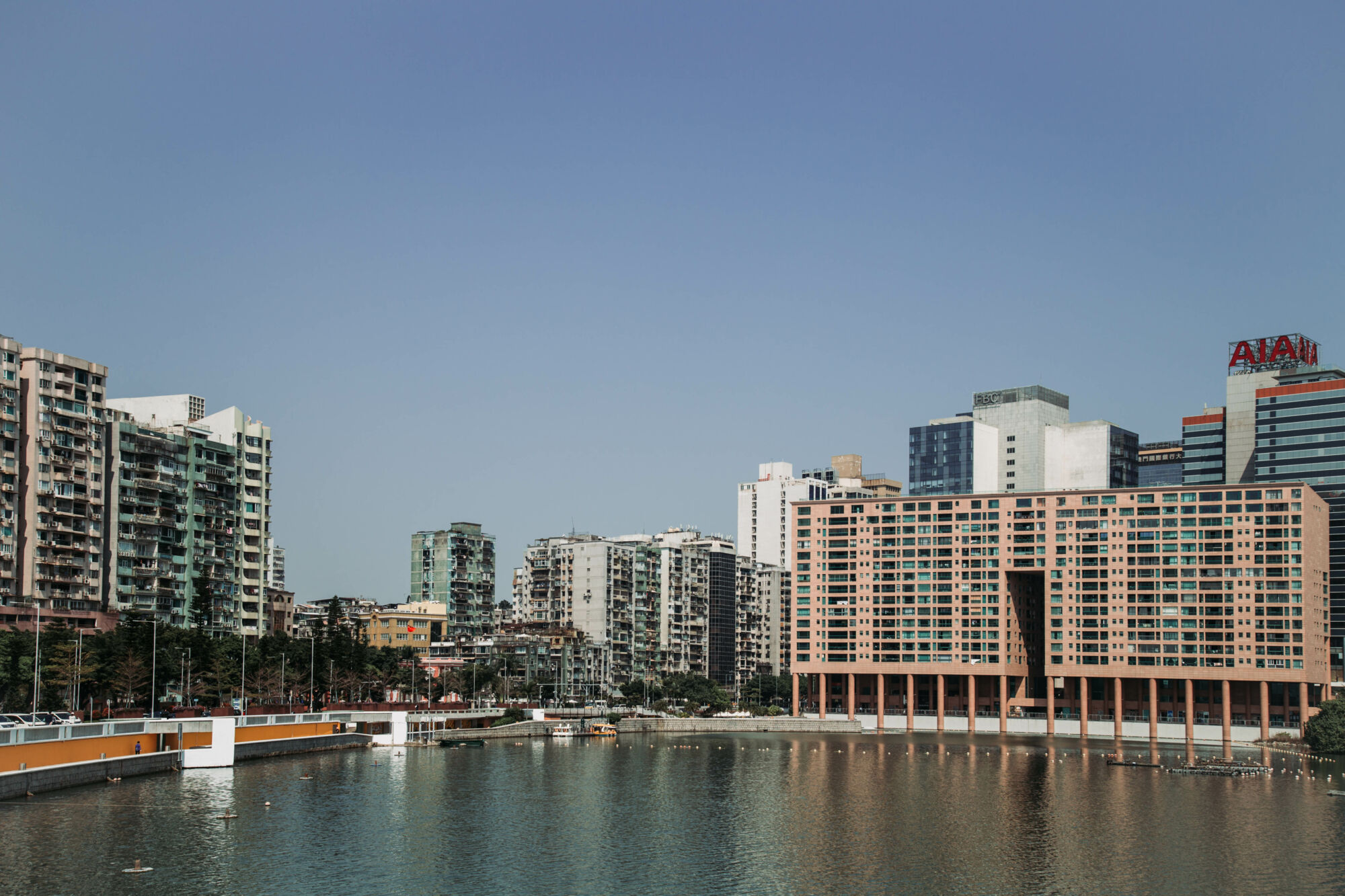 PEDALOS AT ANIM'ARTE NAM VAN
Situated on the stunning Nam Van waterfront along the Praia Grande promenade is one of the city's best family attractions. Pedalos also known as pedal boats are creative ways to get the children outdoors. Explore the pedalo service that runs daily. It's available from 11:00am to 7:00pm during the summer – from June 1 to 30 September 30, 2020. A fee of MOP $20 is charged for using a two-seat pedalo on the lake for 30 minutes. If you want the whole family to join a fee of MOP $40 is charged for a four-seat pedalo. Please be advised that children aged under five are not allowed on board the boats, and those aged between 5 and 12 must be accompanied by an adult. Stroll along the beautiful area in a day full of fun with the kids.
Also read: Off the Beaten Path: Exploring Sai Van & Nam Van Lake
Anim'Arte Nam Van 744B Avenida Panoramica do Lago Nam Van, Macau,+853 2833 3000, www.sport.gov.mo
Planetarium at Macao Science Center
Head to Macao Science Center for astronomy lessons. The Planetarium has around 127 seats equipped with interactive controls. Wearing special glasses, the audience can see 3D images projected onto the screen. Its powerful database, coupled with the amazing projection effects, can take viewers on a journey traveling freely into space. You can also opt to explore the entire hub of Macao Science Center with various educational activities for kids of all ages. The Planetarium features 3D shows and is priced at MOP $80 while 2D is priced at MOP $60, and the Exhibition Center is MOP $25.
Also read: Macao Science Center: Fun For All Ages
Macao Science Center Avenida Dr. Sun Yat-Sen, Macau, +853 2888 0822, www.msc.org.mo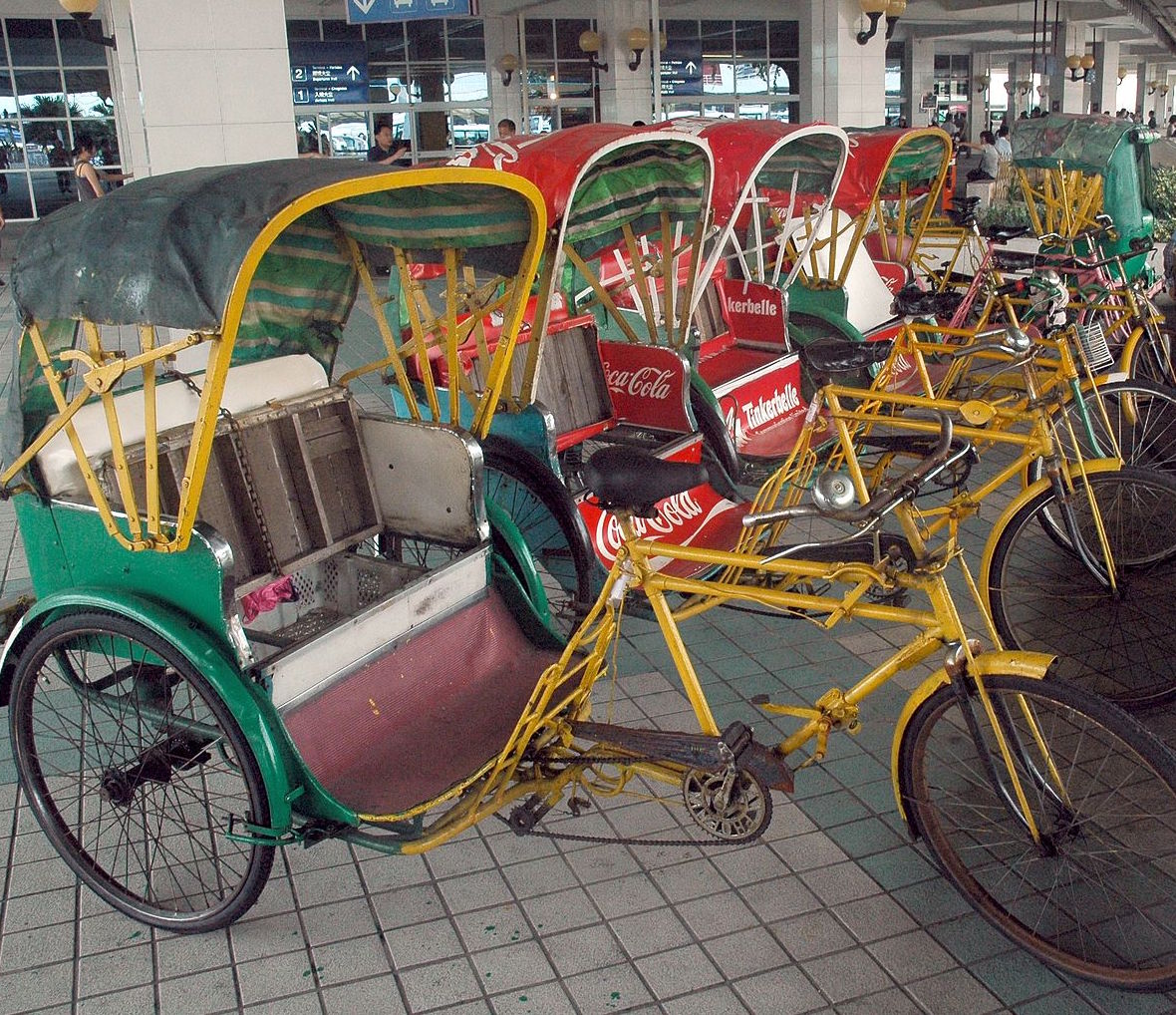 Free Pedicab around Macau
The three-wheeled, two-seater pedicab is a traditional mode of transport that lives on in the vibrant city. Find these entertaining vehicles at the pavement in front of Barra Square, Kun Iam Tong, Macao Science Center, and Rua da Baía de Nossa Senhora da Esperança in Taipa, where you're most welcome to take photographs with them. You can even enjoy a free tour–or a very affordable one–on the pedicab itself at various times.
Also read: Roam Around Macau's Fascinating Alleyways
Various locations such as Macao Science Center, Hotel Lisboa's main entrance, and more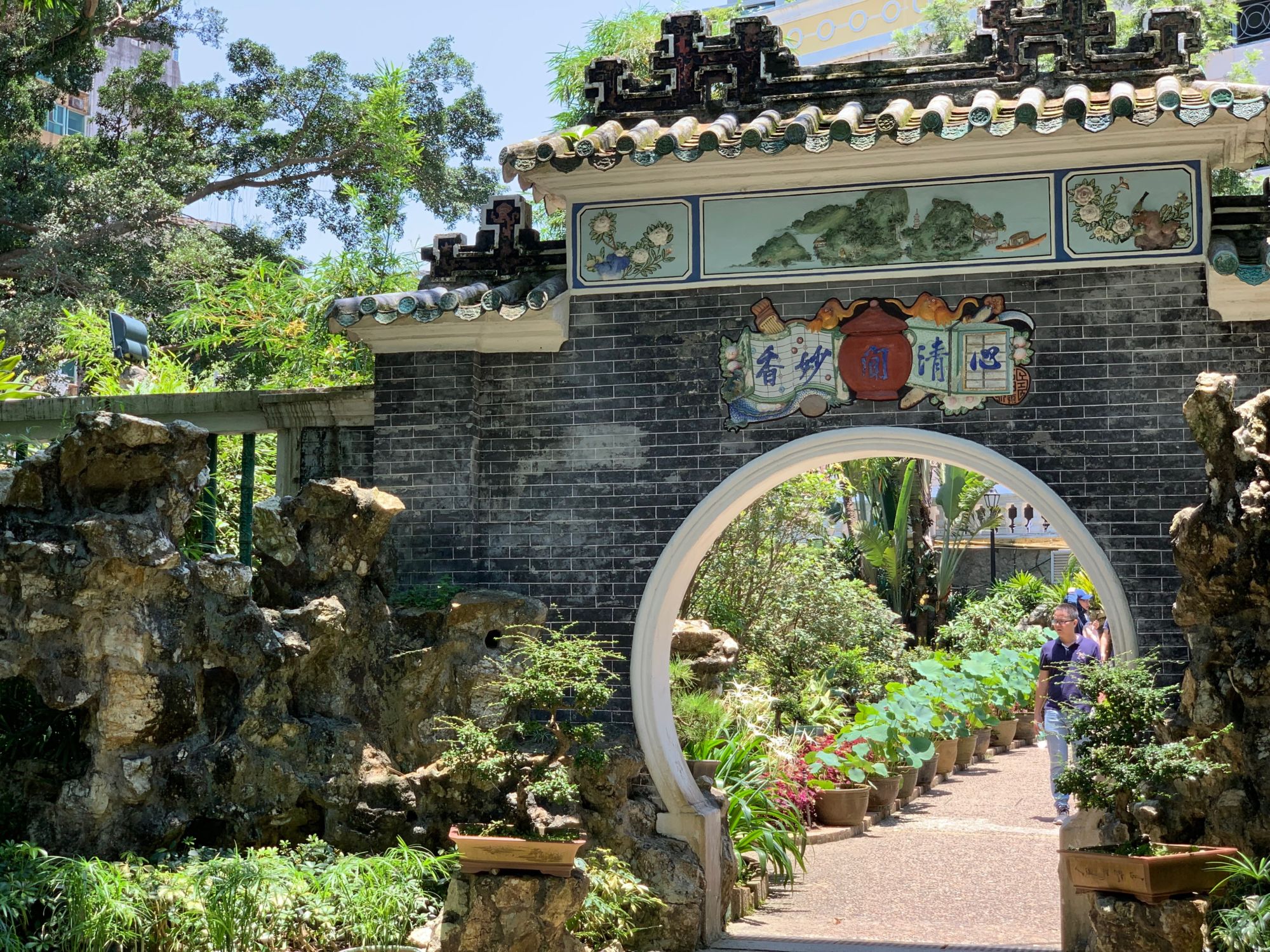 Macao Tea Culture House at Lou Lim Ioc Garden
The Tea Culture House is tucked away in the enchanting Lou Lim Ioc Garden. The quaint spot is where you'll find everything you need to know about tea while exploring one of Macau's lesser-known areas. The house features southern European elements and a Chinese tiled roof that complement the Portuguese-style buildings in the area, surrounded by the Suzhou-inspired landscape of Lou Lim Ioc Garden. The garden provides a cool and quiet sanctuary away from the hustle and bustle of the city. It is open daily from 9:00am to 7:00pm and closed on Mondays. Admission is free.
Also read: Lou Lim Ieoc: The Garden With a Troubled History
Macao Tea Culture House Lou Lim Ioc Garden, Avenida do Conselheiro Ferreira de Almeida, +853 8394 3783, www.macaotourism.gov.mo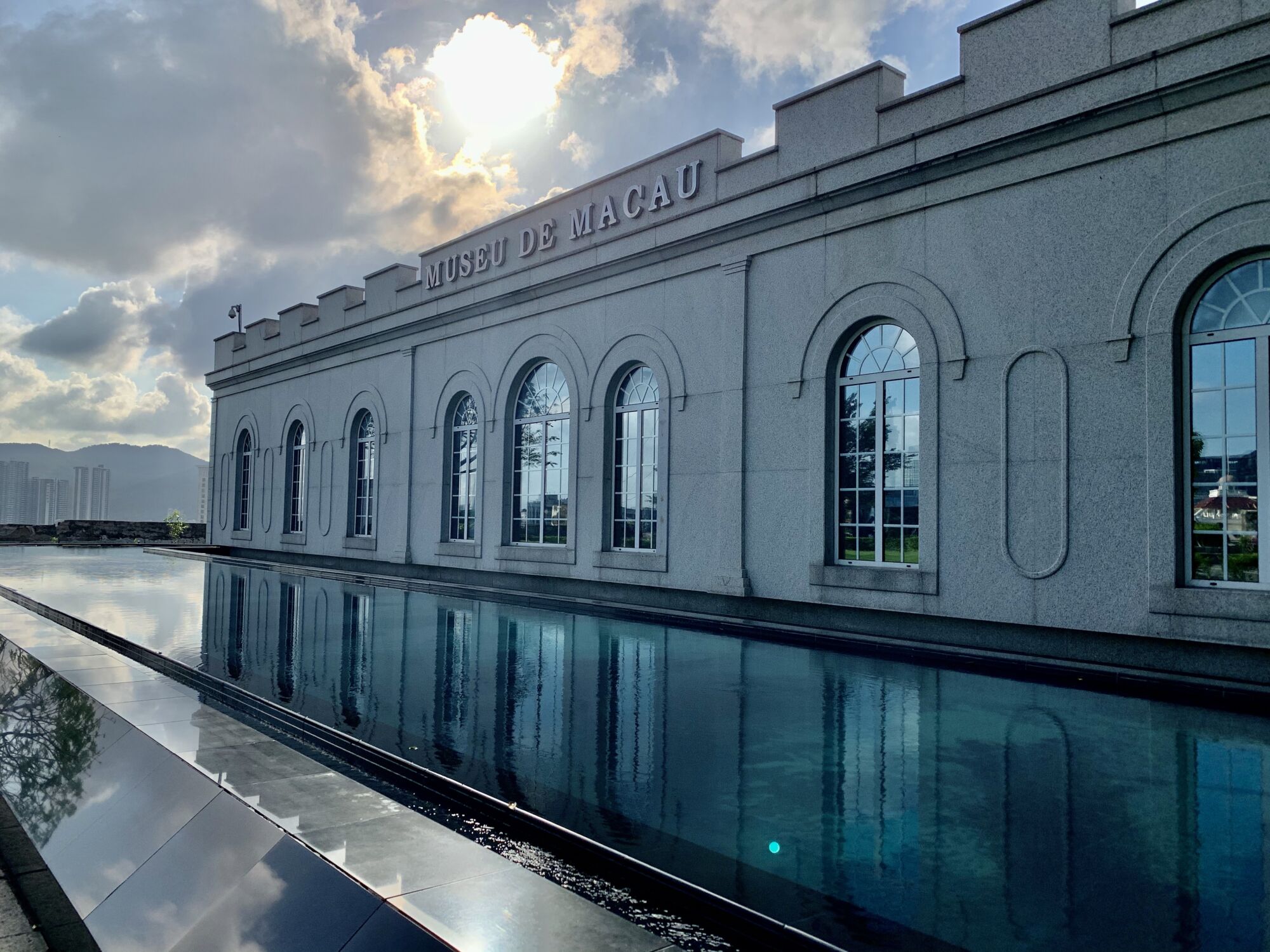 Macao Museum
You may be surprised to learn that there are numerous cool museums in Macau that are perfect for exploring with the whole family. One in particular that you can add to your itinerary is the Macao Museum where you'll discover exhibitions aimed to inspire and encourage children to learn about the history of Macau. There are various exhibitions of artworks, relics, and educational sections that children can explore. Macao Museum provides an interesting learning environment for children of all ages. End the tour at Mount Fortress and marvel at the scenic view of the city. It's time well spent with the whole family.
Also read: 5 Museums in Macau the Whole Family Can Enjoy
Macao Museum 112 Praceta Do Museu De Macau, +853 2835 7911, www.macaumuseum.gov.mo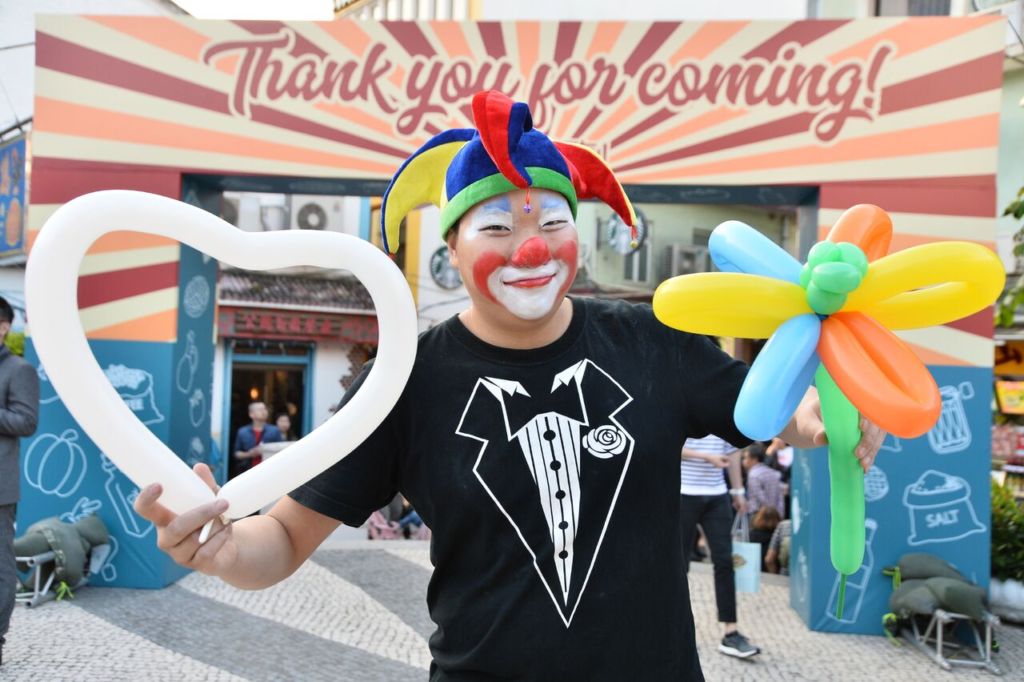 Taipa Village Macau
Make wonderful memories with the whole family and head to the coolest place in Macau, Taipa Village Macau. Enjoy a feast of flavors, fun, and festivities. There's always something happening at this dining and entertainment hotspot. We also love the breathtaking rooftop views of the city from many dining establishments at this location. Portugalia and La Famiglia are among the best ones to visit. What's not to love about sitting sky-high, gazing at the stars or stunning scenery, reflecting on life while sipping drinks?
Taipa Village Macau Rua do Cunha, Macau, +853 2857 6083, www.taipavillagemacau.com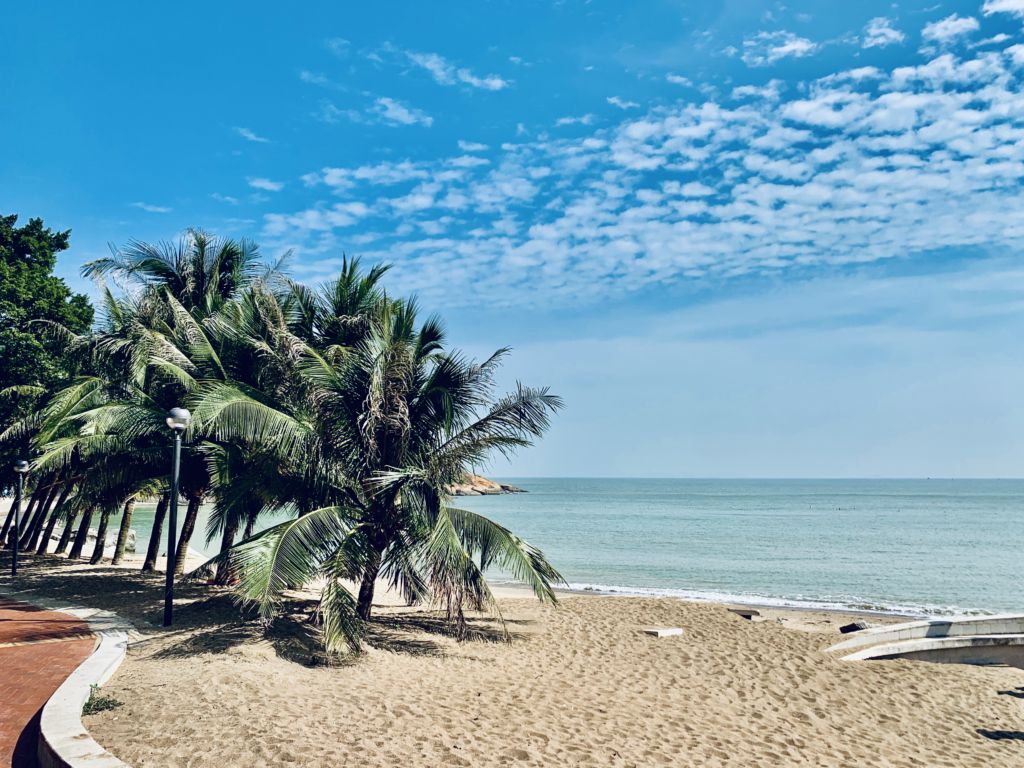 FAMILY PICNIC AT CHEOC VAN BEACH
Summer is fast approaching and it's the perfect time to plan a picnic with the whole family. Picnic at the beach is such a precious moment with children. It allows them to be closer to nature and explore their environment. They say education begins at home and it's time we teach our kids the value of caring for our community most especially marine life. Head to Cheoc Van Beach and explore the all-white sand. It is situated in a small bay, at the end of the main road in Coloane. You'll also find the Cheoc Van Swimming Pool nestled adjacent to the beach that's also perfect for a dip before having your picnic. Feel the sand between your toes and enjoy the peace of mind that the sound of waves and appreciation of nature's beauty brings to our lives.
Also read: Great Picnic Spots in Macau
Cheoc Van Beach Estrada De Cheoc Van, Coloane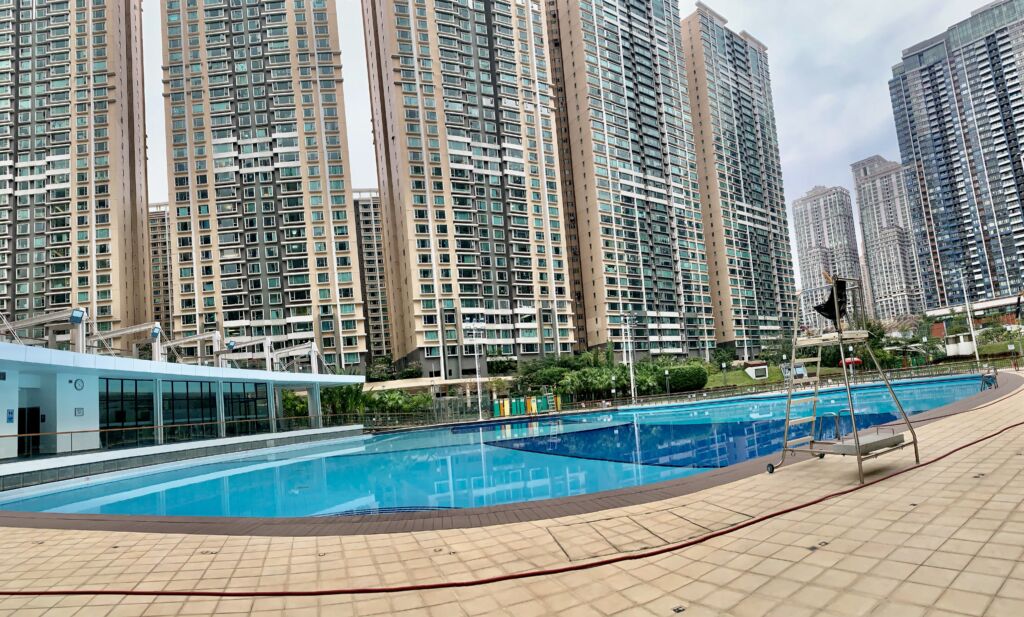 Take a Dip in One of Macau's Public Pools
There are plenty of swimming pools in Macau if you want to take the kids for a splash and paddle. The Taipa Central Park Swimming Pool in particular offers an affordable fee of MOP $15 for adults and MOP $5 for children. If you live in the Taipa neighborhood you're lucky to be close to Taipa Central Park. Apart from the playground and the library, the swimming pool is one of its cool highlights. It's equipped with fountains and lounge chairs. This location in its entirety is popular for being one of the most family-friendly places in the city. There are a few more public pools that are also worth exploring with the whole family.
Also read: Best Public Pools in Macau

Taipa Central Park Swimming Pool 7 Rua de Seng Tou, Taipa, +853 2886 0072, www.sport.gov.mo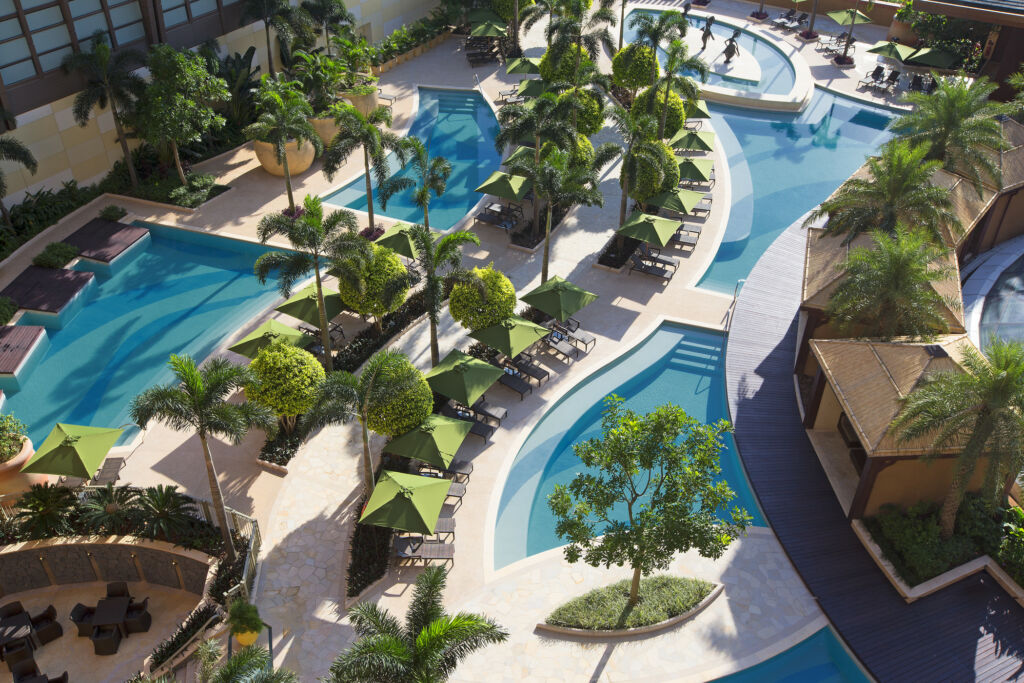 If you're looking to escape over the summer, we guarantee you that there's no need to venture far. Macau is teeming with world-class hotels and resorts that are offering incredible deals so you can have an unforgettable staycation right here in the city. These properties have upheld strict safety measures to protect you and your loved ones. Spend time with the whole family through the incredible experience of a well-deserved staycation.
Little ones and grown-ups alike have a lot to love about the amazing package at Sheraton Grand Macao, Cotai Strip. They are offering exclusive staycation packages, valid from now through June 30, 2020, the hotel property aims to cater to families and friends looking for a relaxing weekend getaway or mid-week break. Explore all the other beautiful and kid-friendly properties here.
Also read: Best Staycation Packages in Macau
Sheraton Grand Macao The Londoner Macao, Estrada do Istmo, s/n, Cotai, +853 2880 2000, www.sheratongrandmacao.com
Fun Dining With the Kids
Eating out with your kids is also a great time to bond with them. Make sure to bring them to places where they can truly enjoy their food. Young or old, we believe pancakes and waffles are the best comfort food for a day of family fun. Who can say no to some whipped cream with chocolate or maple syrup pancakes? They are perfect for eating no matter what time of the day. It's a great excuse to visit The Cheesecake Factory and order the lemon-ricotta and savor mouthwatering buttermilk pancakes made with ricotta cheese and lemon zest served along with fresh strawberries. For traditional Belgian waffles, drop by at Liège inside The Parisian Macao or any of their outlets in the city for something truly delicious that will satisfy the children.
Also read: Best Waffle Spots in Macau
Also read: Great Places for Pancakes in Macau
The Cheesecake Factory Macau Shop 2203D-E, Level 2, Sands Cotai Central, Cotai, +853 2882 3398, www.sandscotaicentral.com
Liège @The Parisian Macao Level 3, STK303, The Parisian Macao, Cotai, +853 6693 7044, www.facebook.com/LiegeWaffle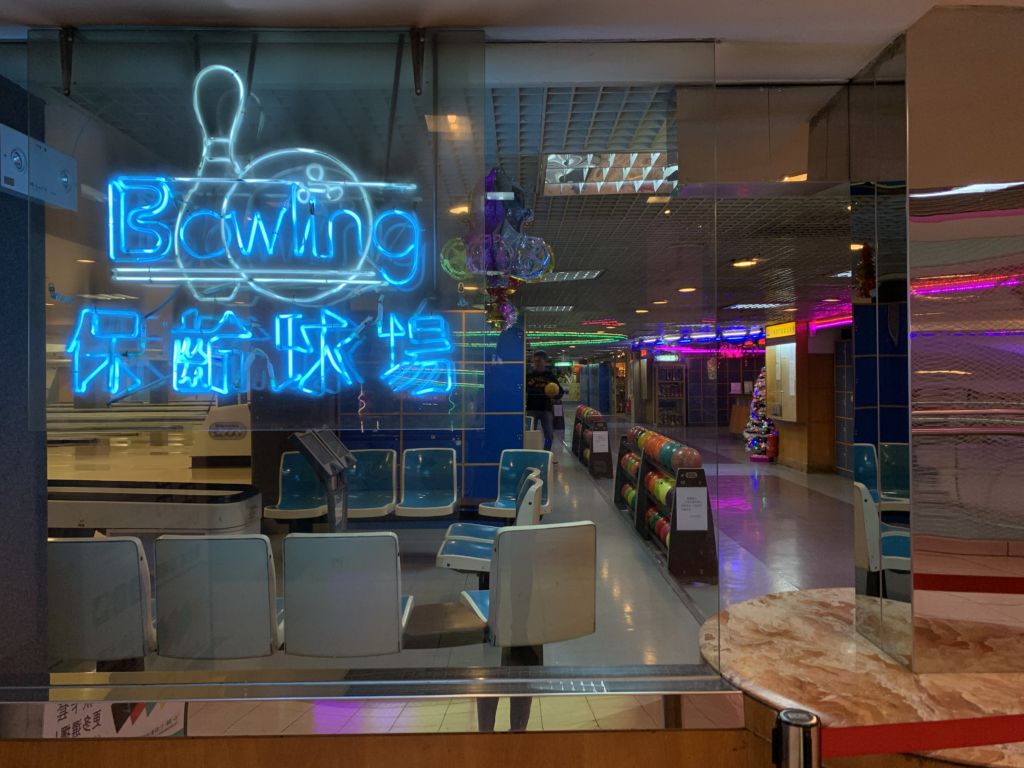 FUTURE BRIGHT BOWLING
Looking for a wholesome family activity? Head straight to the Future Bright Bowling. This location boasts 15 international standard American Brunswick lanes in a 28,000 square feet floor area. Four of them are equipped with bumper rails and can be raised to prevent rolling gutter balls. This place has also seen various bowling tournaments with the lanes also available for rentals to organizations for their social functions or competitions. It is open from 10:00am to 1:00am making it the perfect activity for kids of all ages and even adults. Keeping the whole family entertained has never been more exciting at this place.
Future Bright Amusement Park Praça Luís de Camões Macau, +853 2870 1166, www.futurebrightgroup.com.mo
Also read: Where to Play Sports in Macau
Also read: Where to Go Bowling in Macau

FUTURE BRIGHT ICE RINK & AMUSEMENT PARK
There's no place like the Future Bright Amusement Park to keep the kids busy and entertained this time of the year. Apart from the 15 bowling lanes we mentioned above, they also have an 11,000 square-foot ice rink, and many arcade games to choose from.  The kids can also play on the 2nd floor where they'll find games, activities, and small rides suitable for younger ages. There are onsite McDonald's and coffee shops in case the little ones get famished. This is a one-stop-shop kind of day for the whole family. Future Bright Amusement Park has also established a skating school where students can attend classes of figure skating and ice hockey at different levels which are taught by experienced coaches. There are also private lessons, semi-private lessons, or group lessons that are available.
Future Bright Amusement Park Praca Luís de Camões Macau, +853 2870 1166, www.futurebrightgroup.com.mo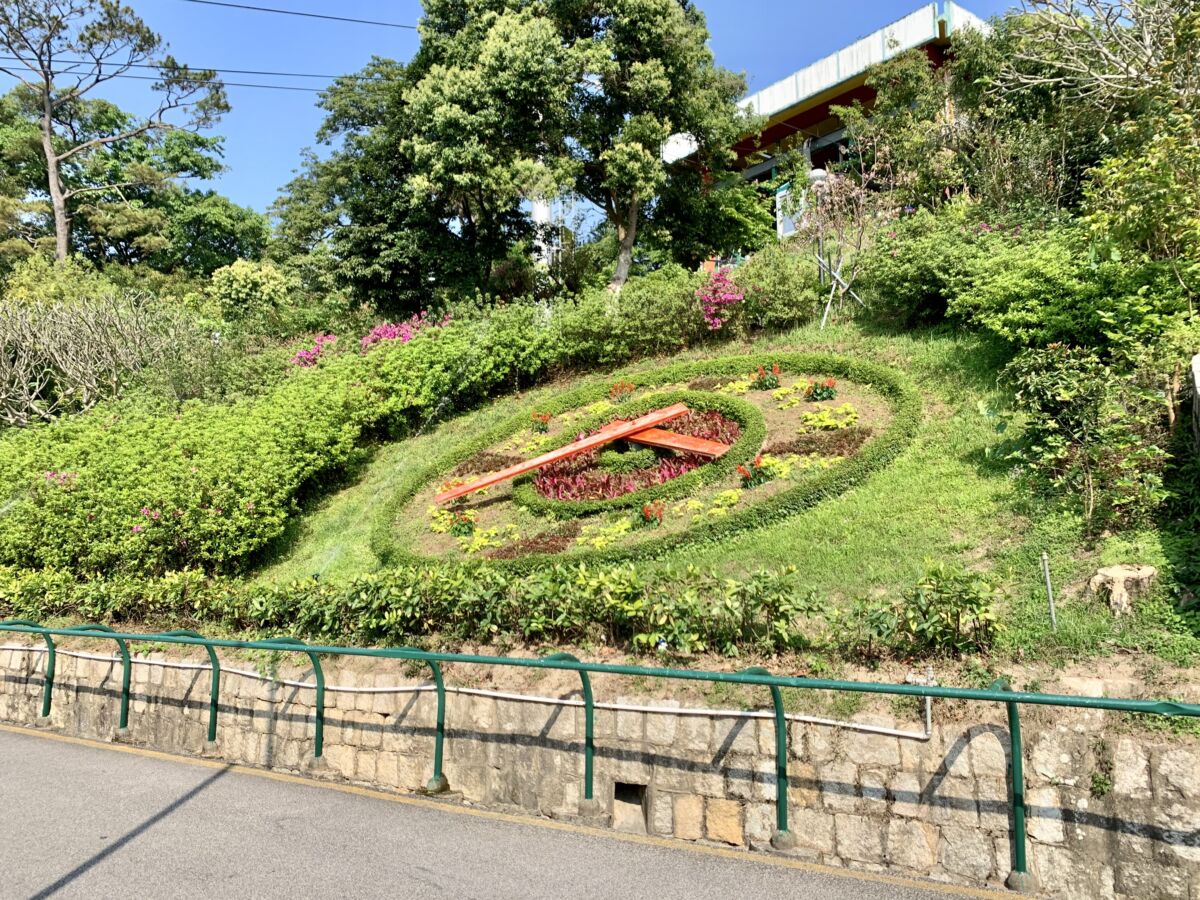 Explore Macau's Beautiful Gardens
We believe that gardens offer a safe haven for kids and adults to relax and have fun. One of our favorite places in the city in fact is the Flora Garden. It's one of Macau's biggest and most interesting gardens. Sitting high up in Flora Hill, you'll be surprised by the stunning views of the city from different angles. Playing outside and in the garden can be a fun adventure for children and this place is great for jogging and hanging out with friends. Exploring plants and nature brings true delights to our minds and body that is why it's important these days to raise a child who is eco-conscious and what better way to start it than with a trip to Flora Garden.
Also read: Must Visit Gardens in Macau
Flora Garden Avenida do Sidónio Pais, Macau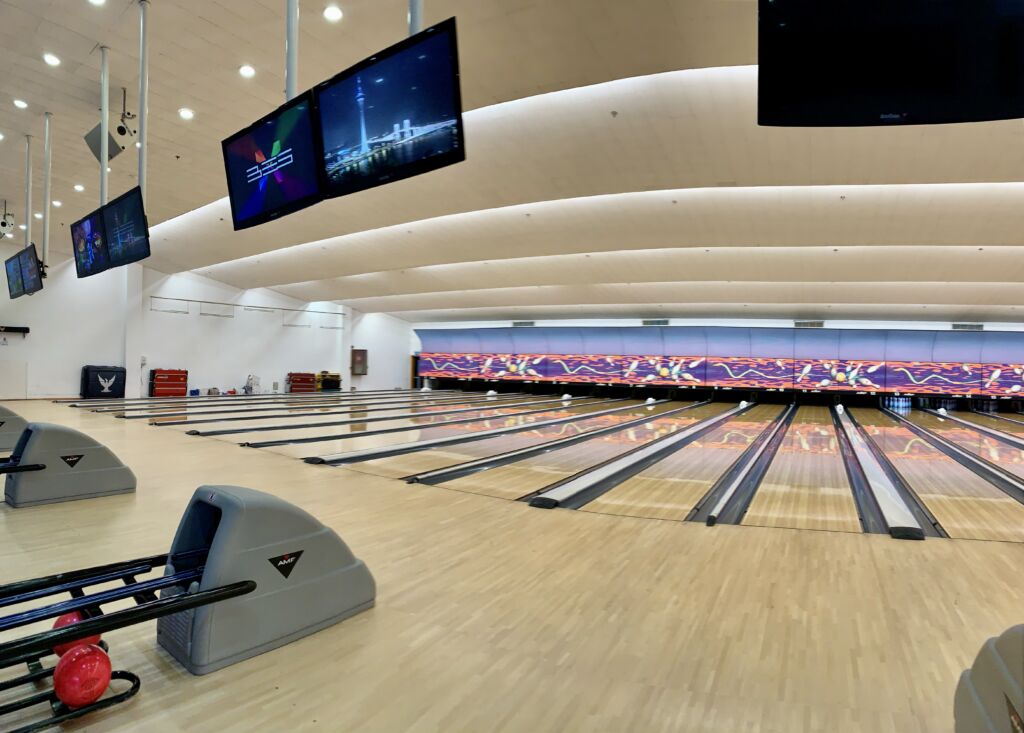 Macao East Asian Games Dome
Explore one of the largest sports structure in our very own city–Macao East Asian Games Dome–which has the capacity to cater to 15,000 people. Walk with the kids along an expansive green outdoor area where over a hundred species of plants grow. This is a wonderful form of exercise and you'll all be able to commune with nature at its finest. The Dome is divided into zones A, B, and C, which mainly comprises of the four separate parts of the arena, theater, exhibition center, and the Macao International Convention Centre. It is now used as training bases for various sports programs and definitely worth checking out. A fun fact to share with your children is that it hosted the 2007 Asian Indoor Games.
Macao East Asian Games Dome Avenida da Nave Desportiva, +853 2887 0688, www.sport.gov.mo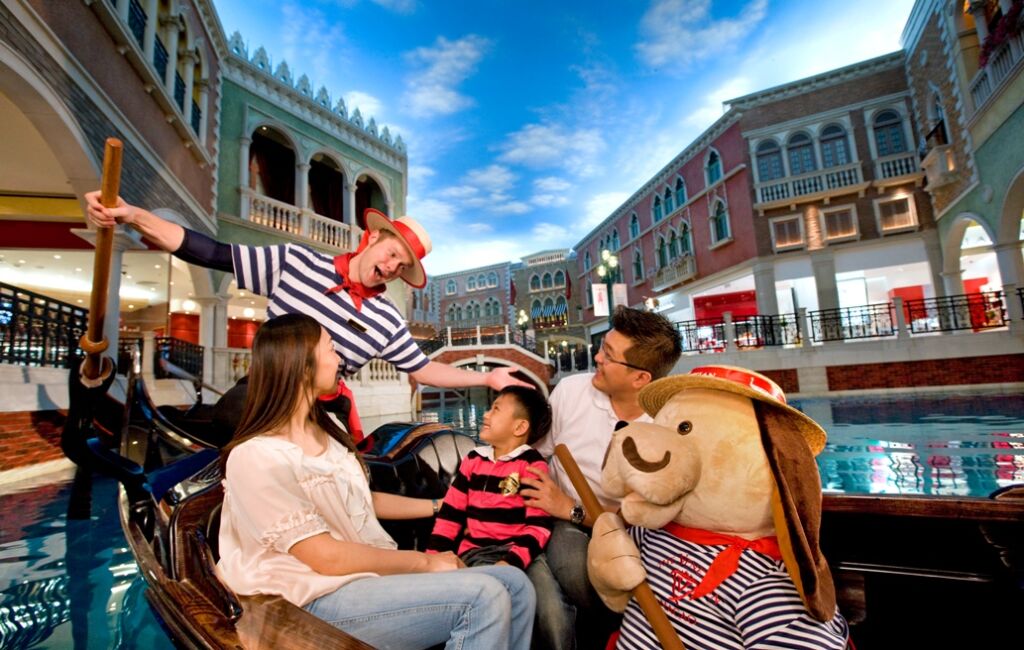 Gondola Ride at The Venetian Macao
It's often been tagged as an activity for tourists but it's time we enjoy and experience our very own city. And yes, that includes a gondola ride at The Venetian Macao where you'll be transported through the canals and renaissance architecture of Italy. You may not be able to take your kids to Italy just yet but you can give them a small treat of what it feels like to explore history and architecture right in their own home. The network of San Luca, Marco Polo, and Grand Canals circle within the Venetian Hotel are all decorated on both sides with spectacular facades and even a cloudy blue sky above you. Prepare to be impressed by the gondoliers in full costume while singing classic melodies to truly take you on an immersive experience. Don't forget to take your souvenir photograph to remember the day with the family.
The Venetian Macao Estrada da Baía de Nossa da Esperança, +853 2882 8888,  www.venetianmacao.com
Tags
Related Posts