What's the best thing to do on a chill Summer afternoon? Well usually in Macau it's hot and sweltering during the summer months, so the best way to chill out would be on a nice rooftop with an iced coffee or a cool beverage with friends. Here is a list of some of the hippest trending rooftop venues Macau has to offer. Cafés, bar and lounges where you can catch a breeze and enjoy the weather. 
Rooftop Macau
(See the featured image above)
If we ever have an hour to spare while in or so Old Taipa Village, this is where you'll find us. It's is a designer gift shop with a fantastic coffee artist inside and a cute little rooftop. Get a flat white, head up the white stairs and sip it while the sun comes down over Feira Do Carmo. It's always a good spot to people-watch.

Rooftop Macau Rua Correia da Silva 49, Taipa, Macau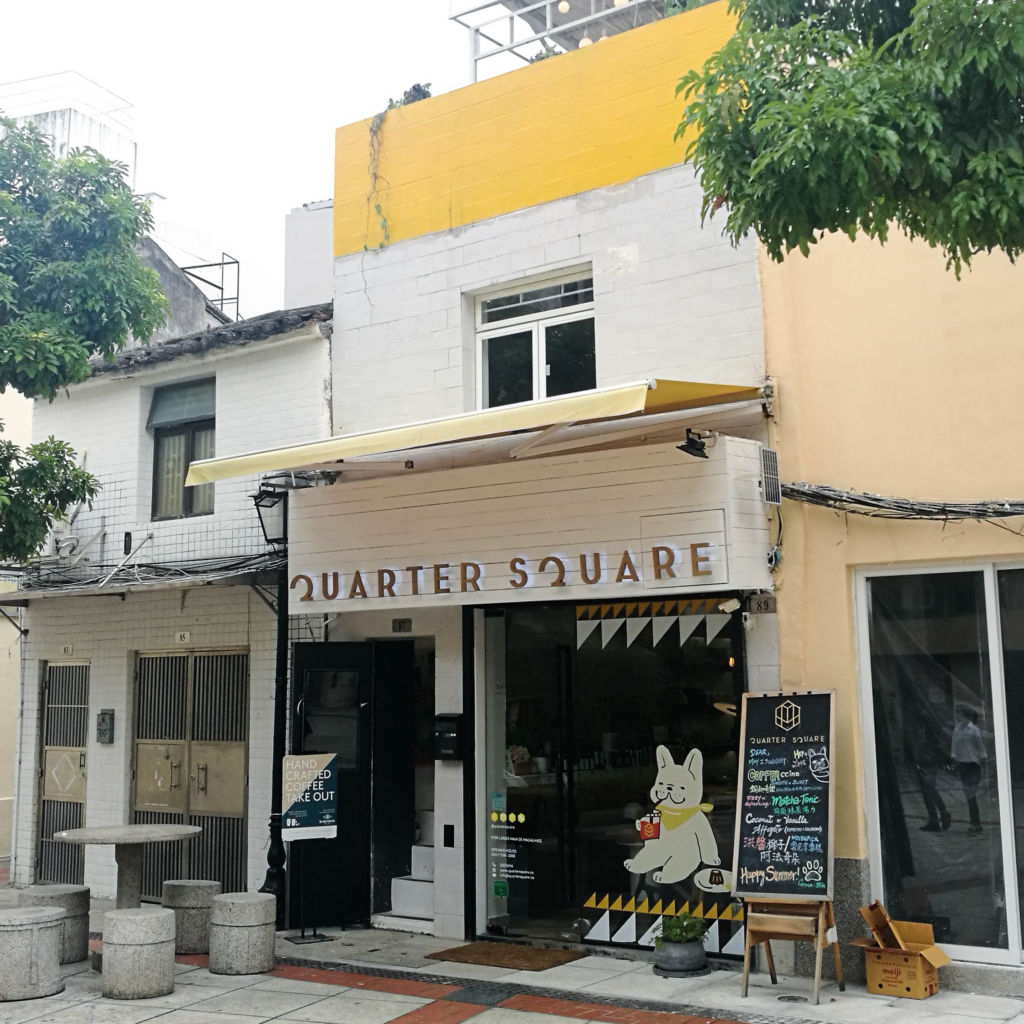 Quarter Square
This place is a showroom, gallery and coffee bar all-in-one, and it's in a magical building. Simply order a cup of coffee at the bottom floor and make your way up to the third floor for a quiet break within the busy shopping streets. If you're a dog lover and want to see a cute French bulldog, make sure you visit Copper, their Instagram star who has almost 6,000 followers (@copper.frenchie) – he's the PR director of Quarter Square! 
Quarter Square 89 Largo Maia de Magalhaes, Macau – visit their Facebook page 



A Porta Da Arte
A Porta Da Arte is a new addition to the coffee scene in Macau. It is a multi-function building featuring some of the designer products locally made in Macau, as well as a coffee bar from Triangle Coffee Roaster – and there is a reading corner too! There is a different vibe on every floor, but our favorite has to be the rooftop on the top floor. The owner reused old furniture to make unique coffee tables. Be sure to check it out if you are around!
 A Porta Da Arte 32, R. dos Ervanarios, Macau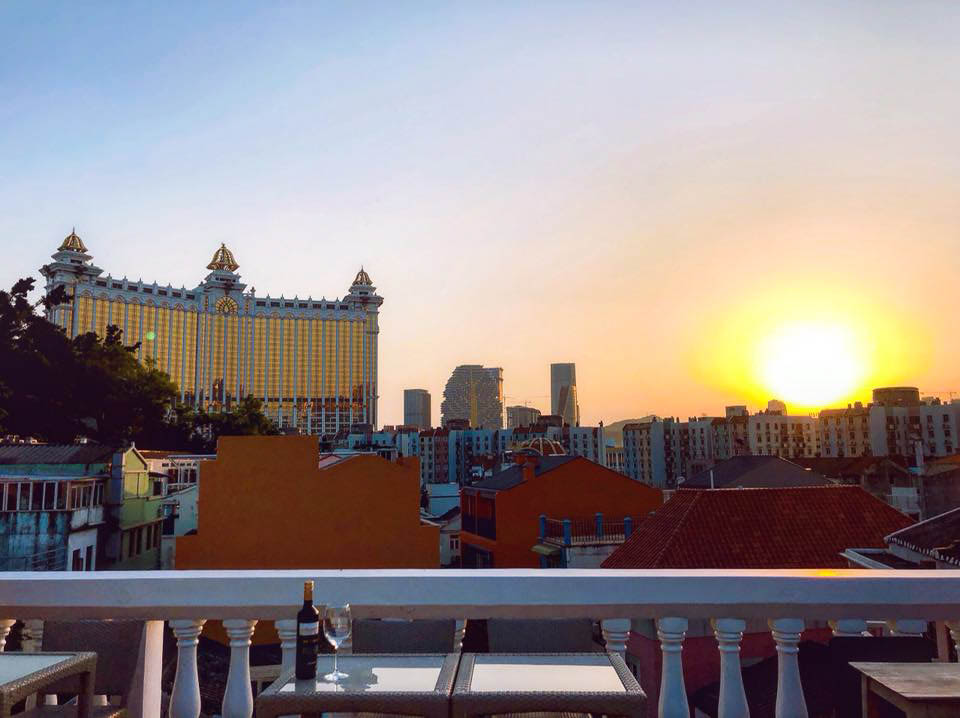 La Famiglia
Hidden amongst the quaint streets of old Taipa is La Famiglia, and they offer some of the best Portuguese food in town with a great view of the skyline! Make sure you get the seats on the top floor when you make the reservation. It's a great place for small dinner parties or just getting a chill drink to enjoy with a golden sunset. They have an extensive menu offering a unique fusion of Portuguese and Italian food.
La Famiglia 76 R. dos Clerigos, Taipa, Macau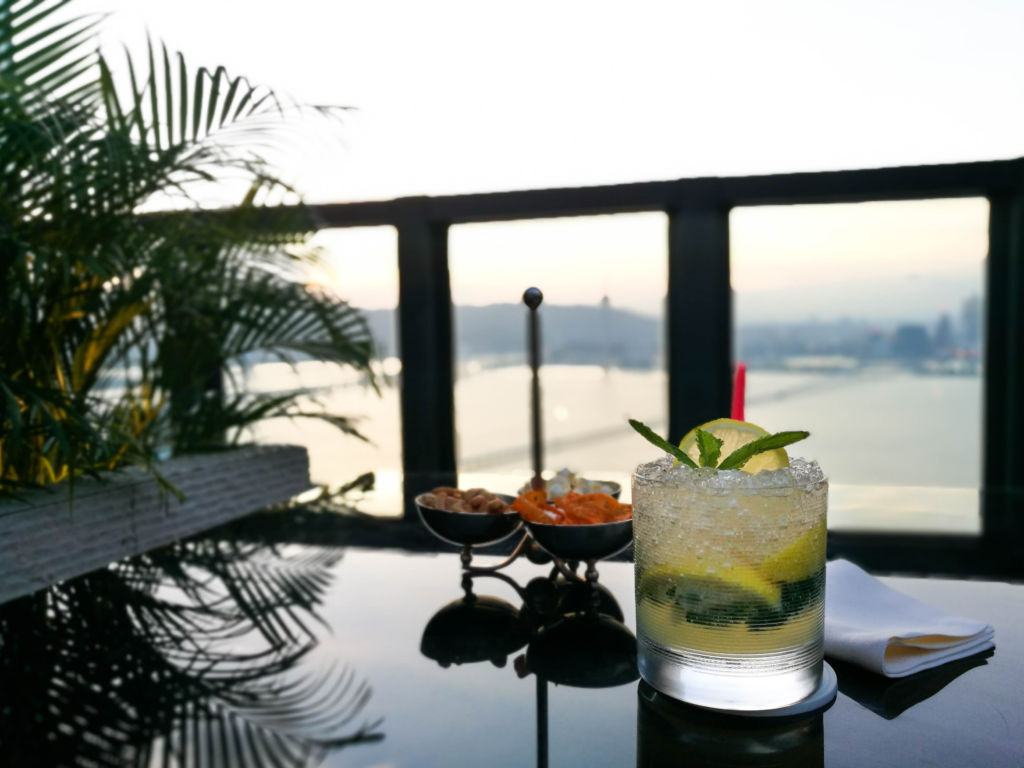 Lounge 38, Altira Hotel
After you take the dedicated elevator of Altira Hotel all the way up to the 38th floor you will be amazed by the dazzling skyline of the Macau peninsula that greets you. The outdoor terrace of Lounge 38 can accommodate everyone, even if you are coming with a large group of friends. There is also live music inside the bar. This is the place to be if you are looking for a place to chill with style and class.
Lounge 38  Level 38, Altira Macau, Av. de Kwong Tung, Macau
Share
Tags
Related Posts