The races began back in 2000 so this year marks for its 16th anniversary. The event  is directly related to the Dragon Boat Festival, which falls on the 5th day of the 5th month in Chinese Lunar Calendar, originally commemorated the ancient patriotic Chinese poet Qu Yuan born 2000 years ago, who stood up for corruption by drowning himself. Using dragon as a symbol to stand up for righteousness and ethics. The Dragon Boat Festival is thus not just about the racing itself, but rather about the history behind it.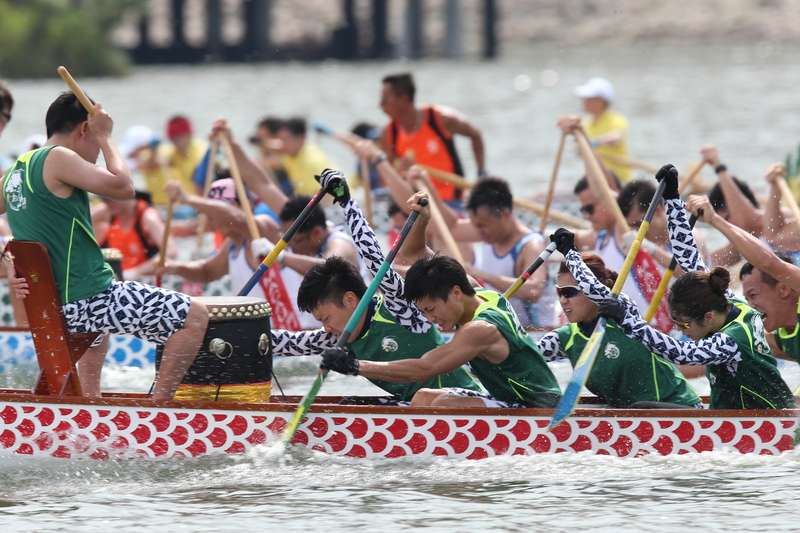 This festival isn't only for the locals. Many foreign teams are also participating in this race. It is one of the major international sporting events in the city. There are a total of 162 teams registered for the races. The competitions are divided into small and standard dragon boat races, with a distance varying between 200 and 500 meters respectively. Teams are divided into men, women, and mixed, universities and public entities categories. Popular teams such as Galaxy, Friends of Macau Ka I Sport Club and Monte Carlo Sport Club are going to take part in the races this year and are likely favourites.
The spirit of teamwork is essential for the dragon boat racing. Everyone in the team has to row the boat at the same time and follow the rhythm of the drummer.  The drummer plays the key role in the team so the whole team starts rowing with their paddlers at the same time. At back of the boat is the steersman, who has to direct the boat. The race is all about teamwork and speed.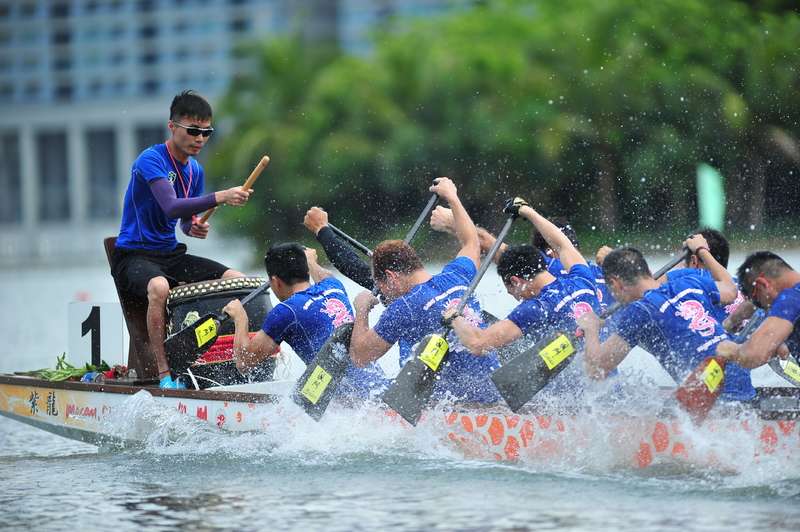 For me, it's the first time to participate in the race!.  Our team is quite "badass",an all female team. I like water sport activities in general. So Macau is a great place to meet my hobby. Also I love getting to know about the history behind the Festival and found out that some participants used to be fishermen, so for them participating in this event reminds them of the glory days seafaring in the past. Even the traditional blessings they do before the race are similar to the ones they did.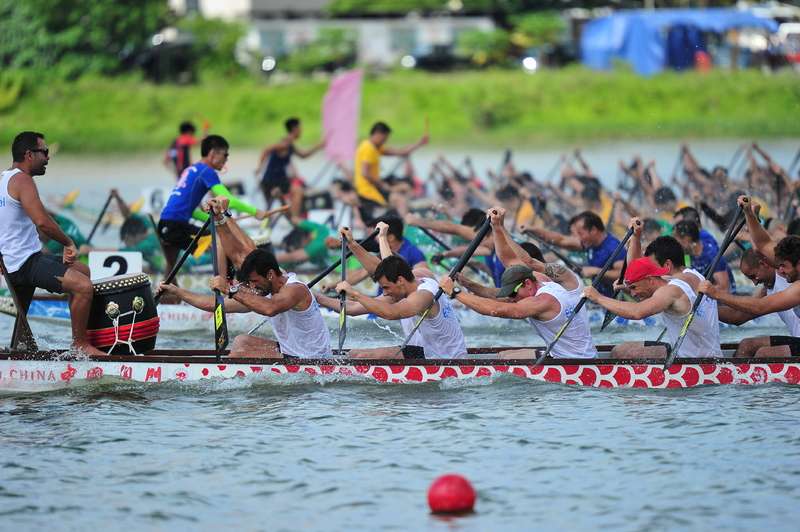 From Mondays to Fridays, 9am to 9pm, you can see people practising for the race. Some teams are practising on Saturday mornings at 8am too. During this time, would be a nice place to visit after a busy day at work or simply for an early stroll in the morning, just to relax and enjoy the view of the skyline by overlooking at Nam Van Lake, surrounded by rowing boats. Occasionally, you can even hear a team member cheering their friends.
2016 Macao International Dragon Boat Races June 4, 5 and 9 on Nam Van Lake

Tags